,
Nowadays it seems you can't trust anyone. Everyone from the biggest news channels, and media outlets to Youtubers making entertaining videos from their bedrooms are derided as fake news, or a shill for some crooked politician, or part of some new and dangerous political movement..
In my opinion the only thing to do in the current climate is to look at as many different sources as you can, even people that you don't particularly like, and then draw your own conclusions. For instance, even though I find them most of the time to be nothing more than a sick parody of what they once were. I still watch BBC News regularly, simply so that my sources don't become too one sided.
That said however there are obviously social and political commentators who I agree with more than others on the most important issues, and whose style I even just personally enjoy watching.
In this article I am going to run through my personal favourite social and political commentators. I don't agree with any of these people on absolutely everything, and again I obviously don't get everything I think from these people either. I just feel that they are generally on the right track more than most, and whilst I do think its important to listen to as many different people from both the left and the right as possible. These would still be my best recommendations.
Please let me know what you think in the comments below and also who your top choices would be as well.
John Pilger
Someone I have been a huge admirer of for most of my life. I was first introduced to John Pilger through my parents who were also big fans of his.
I've read many of his books and watched almost all of his documentary's. Pilger for me is probably the most accomplished journalist of the entire 20th Century. He has helped to shed light on many of the worst disasters caused by US, British and Australian foreign policy over the course of his decades long career.
For instance his groundbreaking documentary " Year Zero the Silent Death of Cambodia" helped to bring world wide attention to the suffering of the Khmer people. As much as 45 million pounds was raised in small donations from across the entire United Kingdom in solidarity to the nation after its first showing.
Pilger has also produced documentaries about the Australians treatment of the Aboriginies, the genocide in East Timor, the Palestinian/Israeli conflict and the Vietnam war. He has also been a consistent critic of the likes of Tony Blair, George W Bush, and Barack Obama.
Though there have been some controversies over the years, with some critics dismissing Pilger's work of being too sensationalised. Overall Pilger has continued to have a large influence.
I do agree that he can be a little bit too anti Western at certain points. He is guilty of sometimes taking anybody's side against Western governments and also of sometimes sugar coating the sins of its enemies.
However overall I think he maintains a clear and level head in his reports and his work is very thorough and well researched.
He also somewhat refreshingly for someone on the left has criticised identity politics. Indeed he warned of identity politics influence long before many of its most outspoken critics on the right back in 2008 when Obama was elected.
John Pilger is the type of journalist that we don't see much of anymore. Someone with real integrity who tries to bring attention to those who are in need of real help and that's why even though I don't always agree with him. (I do most of the time) I always have nothing but respect for him.
Brendan O'Neill
Much like John Pilger, O'Neill is one of the few people on the left who criticises identity politics.
I would consider myself a socialist, but I absolutely despise identity politics. I feel that identity politics is the biggest enemy to any kind of genuinely progressive politics, as it keeps us squabbling about the most unimportant differences like race, sexuality etc, whilst duping us into thinking that we are fighting to end racial and other prejudices.
Thanks to identity politics the left is more fragmented than it has ever been. Rather than trying to work together to try and fix the real source of inequality, which is class. People are instead fighting over things like who is more oppressed, gender pronouns etc.
Its also advocated that people be put in positions of power regardless of their ideas or character just to tick some boxes. This can be seen with the lefts attempts to canonise Obama and Hillary Clinton, two of the biggest war mongers in US Politics simply because Obama was the first black president, and Hillary could have been the first female president.
Those on the left, who should have been calling Obama and Hillary out for destroying the country of Libya and leading to a greater rise in Islamic extremism were instead viewing their time in office as being steps forward for society, simply because of their gender and race.
We are never going to get anywhere with identity politics (which is why so many of the corrupt bastards at the top like George Soros LOVE identity politics.)
Thus someone like O'Neill who champions old genuine left wing values, yet criticises the phoney, divisive nature of identity politics is important in my opinion.
Tree of Logic
A youtuber and outspoken critic of Islam and Black Lives Matter. I agree with Tree on most things, but politically she is probably a little more to the right (by her own admission) than I am. When I say right I obviously don't mean "oh my god she is a Nazi" more just that she is less a critic of Capitalism than I would be.
Still Tree's video's on Islam are absolutely brilliant. She really has done her research and also speaks from personal experience too.
Sadly like many critics of Islam, Tree has been dismissed as racist, but that's ridiculous. Islam is NOT a race. Islam is an ideology. We are allowed to criticise all other ideologies from Christianity to Capitalism, so why not Islam? For instance I'm not about to call Tree a racist for presumably being opposed to Socialism given her pro Capitalist ideas. So why the fuck would anyone call her a racist for criticising another ideology?
Not all Muslims are violent or bigoted of course. Many Muslims that live in the west, who are brought up with western values will cherry pick the good parts of their faith.
Those who do actually follow everything the Quran says however, at the very least hold bigoted views towards women, homosexuals and Jews, and in the most extreme cases become terrorists.
The reason for that is of course because the Quran says to kill all non believers, kill all homosexuals and that all women and black people are inferior to white men.
In my opinion people like Tree who are brave enough to speak out against the religion not only deserve our respect, but are also important in helping to stamp out the worst forms of racism, sexism and homophobia that come from the Islamic world.
Angry Foreigner
Another youtuber, Angry Foreigner is from Sweden and has done excellent videos on the devastating effects of Sweden's open door immigration policy.
I obviously like any decent human believe that we should help refugees. However I don't believe that the open door policy is the way to do it. The open door policy is dangerous as it allows in people without checking them first. Ultimately any country has a right to decide who comes in, to ensure its own people will be safe.
Angry Foreigner has also explored in great detail the Swedish government's soft bigotry of low expectations in dealing with Muslim criminals, often ironically for a so called feminist government at the expense of women.
There isn't really that much I disagree with him on. Off the top of my head I can't think of anything major I clash with him over, but I'm sure there will be something eventually. Still overall his videos are very well researched and informative. Definitely worth a look.
Blaire White
One of the most popular Youtubers, Blaire I'd say is probably more to the centre of things. She's certainly not as left wing as say John Pilger, but I wouldn't describe her as right wing either. Though hilariously she is often derided as a Nazi by the mainstream media.
Blaire's main targets are feminism, identity politics and Islam. She has a very laid back approach to the subjects she tackles, though her sense of humour is often quite biting. She doesn't strike me as someone with an axe to grind, more someone in the middle who tries to be as fair in her assessments as much as possible which, coupled with her brilliant sense of humour make her videos always interesting to watch.
She is also a great debater too and was among the first members of the "Skeptic community" who was able to successfully reach out and convince people on the other side to actually discuss their opinions, such as in her video with Laci Green.
In this respect I feel Blaire has had a very positive influence on bridging the gap between the SJW's and the Anti SJW's.
ShoeOnHead
Another youtuber that I would describe as being in the centre. Shoe is very keen not to associate herself with any real political ideology. She laughs at the most ridiculous people on both the right and the left. Though her style is very accessible and her sense of humour is brilliant, and her videos are very well researched too.
My only problem with her is that she doesn't release that many videos.
Still good things come to those who wait and I rarely find myself disagreeing with her videos.
Christina Hoff Sommers
A second wave feminist, Sommers split from mainstream feminism due to what she felt was a hostile attitude towards men and also a lack of action against Islams treatment of women.
Since then she has provided interesting critiques of third wave feminism. In my opinion Sommers is what feminism needs. Feminism though starting out as a genuinely progressive movement has over the years been hijacked by posers, who are actually too scared to comment on real inequalities faced by women.
People like Anita Sarkeesian and Caitlin Moran don't want to run the risks that actually come with speaking out against Islam's disgusting treatment of women, so they go after safe, benign targets such as video games, and science fiction.
Worse than that however is the way that feminism has become dogmatic to the point where it can't accept any criticism of itself, which has in turn led to it becoming a static movement.
Sommers meanwhile is trying to break feminism out of its rut and gear it towards becoming a respectable and noble movement once again that actually helps women, rather than just as a vehicle for posers.
Whether she will succeed or not? Who knows, but she will always have my support at least.
Chris Ray Gun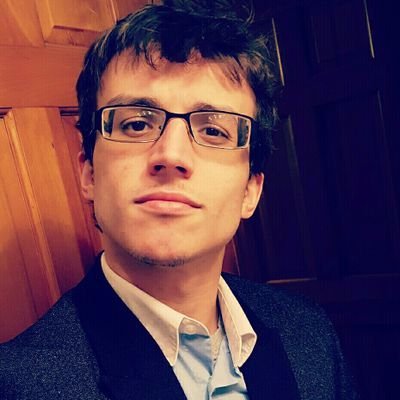 A self identified classical liberal, Chris much like Blaire and Shoe, is really more to the centre of things, and tends to look at the worst of the left and the right. He has a very even handed and fair approach to the subjects he tackles, and isn't I feel motivated by any pre existing biases.
Chris's videos are always very amusing. His humour is energetic, self deprecating, and over the top, yet he always in amongst the drinking bleach and other crazy antics, manages to make his points very clearly and backs them up well.
He is also a talented and accomplished musician and has produced many songs, including original material and parodies of old songs with a political slant.
Ayaan Hirsi Ali
A true feminist hero. Ali grew up in a Muslim country Somalia, and had to among other things endure genital mutilation at a young age. Ali has devoted her entire life to trying to bring about a reformation of Islam and has written many books on the subject as well as given many talks too.
Among the books she has written on Islam include The Caged Virgin: An Emancipation Proclamation for Women and Islam, Infidel, Nomad: From Islam to America: A Personal Journey Through the Clash of Civilisations and Heretic: Why Islam Needs a Reformation Now
Sadly she has been targeted by extremist Muslims for many years, and in fact has to walk around with body guards almost everywhere she goes. Worse still many people on the left and the mainstream media have tried to deride Ali as a racist and trouble maker.
Still she has always remained a strong critic of Islam and continues to this day to be a true champion for women's rights and free speech.
David Wood
David Wood is a Christian apologist and so naturally as an Atheist I clash with him on the subject of God. For the record though I have no objection to anyone believing in God.
I have always said the only right way to live your life is a way that doesn't harm other people. Thus for all I care you can believe the universe was actually created by a flying spaghetti monster as long as it doesn't impinge on anyone else's rights.
To be fair to David its not like he tries to silence anyone who doesn't believe in God either. He is always willing to debate with people in civilised ways, but again as he is a devout Christian then obviously I don't believe in what he does.
Despite this however I do love David's videos on Islam. David probably gives the most comprehensive run down of the religion of anyone and really help to debunk a lot of the most dangerous myths about Islam.
See here.
Paul Joseph Watson
Paul Joseph Watson is an editor at Info Wars, though he also has a youtube series of his own. He is one of the most popular critics of third wave feminism and identity politics with his videos having had over 100 million views so far.
Now Paul is someone that I disagree with on quite a lot of things. Paul by his own admission is very right wing. He believes capitalism is the greatest system on earth and I feel he tends to gloss over America's sins too.
Though I often describe myself as a socialist, I suppose you could maybe call me a light socialist. I think that capitalism has to at least be reformed, and that we need to bring in more socialist elements into western society, though not necessarily become a full blown socialist society. Not yet.
I feel we have already done this in the United Kingdom to great effect so far, with the NHS obviously being a more socialist concept. I personally think the NHS despite its problems is always preferable to a private health service.
I think a full capitalist society ultimately leads to corporatism. Paul on the other hand feels that corporatism and capitalism are distinct from one another.
I also at the same time am not always so keen on Paul's videos against feminists. He does make some excellent points about the state of the movement, but I think he can get too nasty and personal when he goes on about feminists being fat, ugly bitches that no one wants to fuck. (Though to be fair its not like feminists don't make similar comments about the supposed "Alt Right" all being ugly, sad, basement dwelling virgins.)
Still despite these faults I do have a lot of respect for Paul and think he talks a lot of sense on most things. His videos on Hillary Clinton were brilliant and really helped to shed a lot of light on her corruption. He also does great videos on Islam and its apologists, and has also highlighted the hypocrisy of the mainstream media brilliantly many times.
Paul's style is very confrontational and no nonsense which is refreshing in the modern over sensitive PC culture that we live in, and its not hard to see why he has earned so many fans as a result.
I also feel that Paul is more even handed and fair than people give him credit for. For instance he has often been derided as a Trump fanboy. Yet he was among the first to criticise Trump when he launched an air strike on Syria.
Unlike those who still praised Obama even after he had destroyed the entire country of Libya, killed hundreds of innocent people in drone strikes, and kept the USA at war through his entire tenure as President. All it took for Paul was one air strike for him to criticise Trump.
Compare Paul's comments warning Trump of "opening the gates of hell" by toppling Assad after Trump's first foreign policy blunder to Owen Jones' about Obama "being so cool" in 2016, a year in which Obama dropped over 26,171 bombs on wedding parties, hospitals, schools and homes, and then tell me who is the real fanboy of a President?
Overall I'd say Paul could almost be described as the anti John Pilger in that, whilst Pilger's problem is that he is too anti Western society, Paul's is that he is maybe a bit too pro Western society. I can understand Paul's frustration when idiots on the left try and make out that the West is a worse than any Islamic culture, but still in the past Paul has gone too much the other way to the extent where he has made out that Margaret Thatcher was a hero which is just ridiculous in my opinion.
Interestingly enough Pilger and Watson do actually overlap in terms of opinion on many key issues, such as the bias of the mainstream media, American intervention in the Middle East, Hillary Clinton and Donald Trump, and identity politics.
A debate between Pilger and Watson would be very interesting I think.
Tommy Robinson
The founder and former leader of the EDL, Tommy Robinson was someone that I only began to appreciate recently.
Like many I believed the lies the mainstream media told about him being a far right racist, and a Nazi for years.
It wasn't until I saw him on Paul Joseph Watson's channel and finally heard his side of the story that I saw that nothing could be further from the truth.
To start with politically Tommy is really more to the centre than anything else. Also he has never expressed or promoted racist views at any point in his career.
All Tommy has ever done is criticise Islam (he has frequently made a point not to tar all Muslims with the same brush either. He has simply gone after the religion of Islam.)
Sadly however because the mainstream media are such miserable, pathetic cowards when it comes to Islam, they slander Tommy as a racist.
Tommy has done more for the truly marginalised in this country than all of his critics combined.
Whilst I admit that he has made mistakes, overall I have to respect the fact that for the past 10 plus years Tommy at a risk to his own livelihood, reputation, safety and even life has done all he can to speak out against a hateful and dangerous ideology and the poisonous influence it is having on our society.
Honorary Mentions
Among the other people I listen to frequently include Computing Forever, Sam Harris, Abby Martin, Some Black Guy and Kraut and Tea.
Now, Kraut and Some Black Guy I really like, but I haven't had time to see as many of their videos. I aim to rectify that soon, but for the time being I am not as familiar with their work. I will say that Kraut gave what is undoubtedly the best run down of homophobia in the Islamic world.
Other Youtubers who I have only seen fleetingly but who so far I have been impressed with include Logicked, Roaming Millenial, and The Iconoclast.
Abby Martin meanwhile I have been a fan of for a long while. I think she talks a lot of sense about the negative effects of American foreign policy. Her videos on Hillary Clinton are also excellent. Indeed I'd say she and Paul Joseph Watson more than anyone else really helped to bring to people's attention just how corrupt Clinton actually was, though ironically Paul and Abby despise each other.
The reason for that is because Abby is sadly a rank Islam apologist. Seriously she is an Owen Jones level of Islam apologist. Its like her brain just shuts down any ability to look at things in a fair and rational way as soon as Islam is brought up, and she just hears all fair criticism of the religion as "I hate brown people!" Even when Abby is being told Islam is in need of a reformation by an actual Muslim man himself (Maajid Nawaz) Abby still writes his criticisms off as Islamophobia.
Computing Forever meanwhile though I like his regressive news series I do feel he is perhaps a bit too right wing for me at times. For instance he is opposed to gay marriage (and even voted against it), whilst I support it very strongly. Still I don't think he is a bad guy or anything, and he is always willing to listen to other people's opinions too. However I feel that politically, though I agree with him on a lot and respect him, we are maybe just too far apart.
Thanks for reading.