Its hard to believe that the Peter Capaldi era has come and gone. It only feels like yesterday that the former "Thick of It" star wandered onto our screens after being announced as the 12th Doctor. Holding his lapels in a Hartnellesque fashion with the promise of a new and wonderful era ahead of him.
Sadly however as I am sure all of my regular readers know, I wasn't that keen on his era.
In this article I am going to run through things I would have liked to have seen happen during his era. I'm not saying that all of these ideas would have been better objectively.
These are just things that I personally would have been interested in. Let me know what you think in the comments below. PS its also worth noting that not all of these ideas are mine. A lot of them are actually fan theories and ideas, as well as pieces of spin of material too.
Lets get started then.
1/ The 12th Doctor
Peter Capaldi's Doctor as he stands now is probably the best thing about his era. Sure there were some terrible moments with his Doctor like the Tank bit, but overall Peter Capaldi did always give a brilliant performance, and there were some interesting aspects to his characterisation.
Still there were many huge problems with the 12th Doctor, though none of them can be attributed to Peter Capaldi.
First and foremost I would not have had the 12th Doctor be doubtful of himself. I didn't like the "Am I a good man" story arc. It made no sense.
The previous Doctor had discovered that he had saved Gallifrey. Furthermore the war on Trenzalore, though long and protracted, still surely laid any doubt to rest about the Doctor being a hero?
He wore down his final life to protect a small village for over 1000 years and was given a new lease of life by the Time Lords because they, the people he thought he had burned, believed he was a hero.
So really why would the Doctor go back to doubting if he was a good man after that?
Also I really don't think it was a good idea to have 12 be in love with Clara either as not only was it not a good fit for Capaldi and Jenna, but by this stage the whole Doctor/companion romance was really quite tired and boring too.
With 12 and Clara they basically repeated all of the previous Doctor/companion love stories from New Who.
We had the tedious love triangle between the Doctor, his female companion and her clingy, jealous boyfriend with Danny, Clara, and Capaldi.
We also had a mad woman who starts out as an evil psychopath that wants to kill or harm the Doctor but then he makes her a better person and she falls in love with him (River Song, Missy.)
We had the Doctor and his female companion get too attached to each other to the point where she becomes reckless and arrogant which leads to bad consequences for her (Rose and 10 in season 2, with it being their actions that create Torchwood that separates them, Clara and 12 in season's 8 and 9, with it being Clara's arrogance that leads to her own demise in Face the Raven.)
Then there was the Doctor being unable to accept his lovers death and doing something that allowed her to live just a bit longer as an immortal. (River Song in the Library, Clara in the TARDIS with Me.)
And finally we had a male character go through an unimaginably long hard time just to save the woman he loves. (Rory and the box for Amy, the Doctor and smashing his way through the wall for Clara.)
Be honest you could replace 12 and Clara with 10 and Rose in this scene and it wouldn't be any different.
I think it would have been better if they had made 12's story arc be about finding Gallifrey. That was basically what we were promised at the end of the 50th when the Curator tells 11 "oh you've got so much work to do."
Turns out he didn't. Gallifrey was back and it wasn't even mentioned how! The search for Gallifrey story arc could have opened the door for many interesting story options.
For one thing the Doctor could be torn about bringing them back. On the one hand he would want to see his home in the sky, and his people happy and prosperous again. On the other the fear of the Time War returning would obviously still be on his mind too.
Yet perhaps the Doctor would want the Time War to start a new. Look at it this way, the Daleks are still free to roam the universe, destroying all other life forms. Whilst the Time War was a terrible thing it did severely limit the Daleks power across the universe.
Its kind of like World War 2 in a way. Yes World War 2 was a terrible thing, but in the end it was for the good of humanity. Would you have rather that the Nazi's continued to march all over Europe unopposed?
So perhaps the Doctor might think after seeing more atrocities being carried out by the Daleks that he had a duty to bring the Time Lords back and lead them this time so that they don't become corrupt, to finally destroy the Daleks once and for all.
Or perhaps he would be determined to wipe the Daleks out himself because he knew that when they were around he could never stand among his people.
These could all be serious moral dilemma's for the 12th Doctor that could develop over time. Also his feud with the Daleks could have become more intense as the Daleks would naturally now view the Doctor as the only chance of the Time Lords returning and become even more determined to destroy him.
I also think that 12 should have been utterly ruthless to his enemies too. Again think back to what we were promised with his Doctor. We were told he would be the angry kick up the arse Doctor and this was how he made his entrance.
Yet we never really saw anything to demonstrate this on screen apart from a few moments of him being rude to people for no reason.
Take his dealings with the Daleks. He just threatens them a couple of times and that's it. Okay he clearly hates them, but so what. Pretty much every Doctor hates them. I might add he was made to feel guilty by Clara for daring to think that the Daleks are beyond redemption.
Also his Doctor was fooled by Davros being unbelievably mopey too (well okay he knew there was a chance that Davros was tricking him, and so he had a back up plan.) Still 12 arguably showed more compassion to Davros than any other Doctor.
Then there was his relationship with the Master. 12 was the most lenient on the villain there has ever been. At certain points 12 even outright helped her to escape such as lying to Clara, Kate and UNIT about her still being alive (which put all of their lives in danger) or saving her from a public execution.
Also look at how he dealt with Bonnie the mass murdering terrorist Zygon. He forgave her and gave her a bloody job at UNIT! Bonnie is ironically going to be working alongside the friends of the people she slaughtered in cold blood like Jac!
Are there any examples of 12 being really vicious, and ruthless in dealing with any of his enemies?
The nearest is when he may have pushed the Half face man off of the edge of a building, but even then we have no idea if he did push him or not?
Now you might be thinking "well okay maybe they wanted 12 to be a lighter Doctor", but that's certainly not how they advertised him.
Steven Moffat Its Time For A Kick Up The Arse Doctor
Also more importantly look at the way the 11th Doctor was portrayed in his last few stories. You can clearly see that they are heading towards a darker and more mature Doctor.
We didn't see many instances of this with Matt, but it's obvious during 11's final year that he was not only becoming more willing to kill (as seen with Solomon the Trader.) But that he was also getting more than fed up of dealing with the same enemies over and over again.
Take a look at this quote from A Town Called Mercy.
"But they keep coming back, don't you see? Every time I negotiate, I try to understand. Well, not today. No. Today, I honour the victims first. His, the Master's, the Dalek's, all the people who died because of my mercy!" 
In addition to this 11 near the end of his time finally says goodbye to River too, showing that he has grown up and accepted that he needs to move on from her. His final action is also to dedicate himself to protecting Trenzalore until he becomes an old man, and after that he finally accepts his death.
Then of course there is the War Doctor, a more old school type of Doctor telling 11 that he (and 10) basically needed to grow up and act their age, and he wonders if he is having a mid life crisis when he sees them.
 "Oh, we might as well get started. Help to pass the timey-wimey. Do you have to talk like children? What is it that makes you so ashamed of being a grown up?"
The 12th Doctor as a more old school, serious Doctor, played by an older actor, who finally wants to dispose of his most dangerous enemies, fix mistakes he had made in the past (like sparing the Daleks in Genesis) and find his home would have been the natural progression from where 11 was headed in his last few stories.
Sadly however by the end of Capaldi's first series this is all tossed in the bin. The 12th Doctor reverted back to being a cuddly hipster like 11 was, is still in love with his 20 something female companion like 10 and 11 would have been, and is ridiculously merciful to all of his enemies.
It could be argued that perhaps they wanted to go in a 1st Doctor, 6th Doctor, 9th Doctor direction, of making 12 start out as more ruthless and then get softer as time went on.
I wouldn't have minded that at all, but my problem was just that they never really showed him being dark to begin with, and then just instantly reverted to making him more like Smith and Tennant.
So much for growing up eh? So much for no longer acting like a child jumping about, lusting after women not much older than Susan. So much for honouring the victims. Yeah you really honoured Osgood (and Kate) by snogging their killer and later covering for her when she escaped, or outright saving her when she was kidnapped. All that development from 10 and 11 realising that they were too easy on their worst foes. and 11 in his last few stories realising that he needed to grow up and be "the Doctor" again is just tossed in the bin so we can get more Master/Doctor slash fan fic bullshit, and more Doctor crying over his 20 something, latest one true love.
The 12th Doctor was not only written to be more of a zany, younger Doctor, but he was also I feel made into quite an ineffective and weak hero too.
In his first two season finale's for instance he doesn't save the day. Missy hands him victory (and even then its Danny Pink who blows the Cybermen up. Seriously what does the Doctor actually DO in that entire finale?)
In Hellbent meanwhile he creates the problem. Similarly in the Zygon Inversion though does stop the war, he created the problem in the first place! He was the idiot who thought it was a good idea to let 20 million hostile aliens live on earth. (I might add the only reason they came here was to fucking invade! Bit much to ask humanity be kind to their invaders!)
Why did 12 not you know use his TARDIS to take them to an uninhabited planet like he promised to do for Dalek Sec and his new Dalek people?
Does he really think a race so advanced that they fought in the Time War would be happy with pretending to be humans, working a dismal 9-5 job, signing on the dole, watching youtube videos, and downloading shit on Netflix?
Yeah cause the Doctor loved being trapped on earth didn't he? And he LOVES humans, unlike the Zygons who wanted to destroy them, and took a delight in hurting them (see Osgood's Zygon double.)
12 really suffered from also having no real big enemies to play off of. His villains were either dreadful versions of past glories like Missy, or they were crappy one off foes like the Lion man, or the Monks, or the eye boggie monsters from Sleep No More.
His biggest heroic moment is obviously enduring the torture for Clara's sake in Heaven Sent. I got to give him that, it is pretty badass to endure 4 billion years worth of torture for your one true love.
Sadly however even this is ultimately undermined in Hell Bent as ultimately we find out that the Doctors plan for saving Clara would have risked destroying all of time and space! So actually 12 just ends up looking like an emo adolescent that can't cope with loss, and is willing to put his own happiness over the rest of the universe, rather than the ancient, wise alien he should be.
I think the main problems with the Capaldi era can be summed up with the production team simply not having enough faith in Capaldi to carry the series ironically.
To start with they clearly got a bit scared at making the Doctor older in his first series. Clearly they were worried at losing their young audience, so they ultimately went back to making him act like the younger Doctors.
Take a look at this scene.
This clearly shows that they were more unsure of Capaldi right from the start, as the previous actor has to come in and basically beg Clara (and through her the audience) into accepting Capaldi!
Its very insulting and to be honest I don't think Matt Smith should have agreed to do it. It was kind of stepping on Peter Capaldi's toes.
Also more importantly I think that the PC pandering during Capaldi's era made the team lose faith in him as well simply because he was another white male.
Now I'm not going to go too much into the SJW pandering again as obviously its a subject that I have covered extensively. Still it does need to be mentioned as its certainly a large part of why Peter didn't get a fair crack at the role.
Capaldi was cast after the feminist backlash against Steven Moffat had begun, but before the push for a female Doctor really became all consuming. That only really happened after Matt announced he was leaving.
As a result of this I think Moff who clearly wanted to win favour with the feminist critics that had ruined his reputation over the past few years actually came to regret not casting a woman instead of Peter.
How these people treated Steven Moffat circa 2012-14
University Study on How Sexist Steven Moffat Is
Steven Moffat Tweets Against Accusations of Misogyny
The Terrible Problem Of Steven Moffat's Doctor Who
Of Dice and Pen Sexism in Moffat Who
Steven Moffat's Women: Amy and her skirt
Whovian Feminism Reviews Time of the Doctor
How they reacted to Peter Capaldi's casting
Something An Actual Person Said About The Doctor
Whovian Feminism We Need To Talk About Peter Capaldi's Casting
Doctor Who's Dude Preference Is Lazy
Examples of Moffat ADMITTING to pandering to them (as well as proof that the sexist accusations bothered him)
Steven Moffat: Doctor Who Needs More Women Writers
Steven Moffat Denies He Has Made Show More Sexist
Steven Moffat Slams Sexist Claims
As a result of this Moffat cared more about setting things up for a female Doctor to atone for casting another cis white het dude, than in actually focusing on Capaldi himself.
You can see that when Missy first prances onto screen in Deep Breath. Right there in Capaldi's first episode Moff is thinking more about setting up the next female Doctor, than in giving Capaldi a nemesis that is right for him (which most certainly is not Missy.)
Similarly in this scene Moff has the Doctor shoot an innocent Time Lord in cold blood, simply so that he can shoe horn in yet another gender bending regeneration.
This scene is utterly disastrous to the 12th Doctors character in so many ways.
To start with he's a huge fucking hypocrite. What he is unable to kill Missy, a sadistic, mass murdering psychopath, even when she murders his friends and the daughter of his oldest friend right in front of him and gloats about it, but he'll happily shoot an unarmed man in cold blood?
Also the General risked his life to defend the Doctor from Rassilon and this is how the Doctor repays him?
You might be saying that "well he didn't kill him as its just a regeneration" but even then each incarnation lasts for 1100 years, so the Doctor just shed a good chunk of the guys life off.
Again though Moff doesn't care about how this negatively impacts the 12th Doctors character, as his main priority is in setting up a female Doctor. To hell with the current white dude. He's just there to fill time.
Furthermore I think Moff, whilst not wanting to undermine Capaldi intentionally, actually became scared at the thought of just making Capaldi the strong, central heroic figure that previous Doctors like Jon Pertwee or Tom Baker had been, as that would appear sexist in his feminist critics eyes.
So naturally in order to overcompensate for this type of criticism, Moffat put too much focus on Clara to a ridiculous degree, and regularly had her actively undermine the Doctor by slapping him back into place and later finish the series by basically becoming a better Doctor than him.
All this silly backstage politics coupled with the fact that in many ways the production team wanted him gone so they could virtue signal with a female Doctor meant that Peter Capaldi really wasn't given the attention or frankly the respect an actor of his calibre deserved in the role.
It would have been better if they had allowed Capaldi to play the role more the way he wanted. If they had given his Doctor a chance to show how dark he was in really vicious confrontations with his enemies like the Master. If they had given him a consistent character. And finally if they had made him a strong figure, NOT always doubting whether or not he was a good man and being slapped into place by his companion.
It seems to me like Capaldi wanted his Doctor to be kind of a cross between 1 and 3. Those seem to be his two favourite era's. He's always talking about them after all, and just about everything he wanted to see come back comes from those two era's, like Susan, Mondasian Cybermen, Axons, Daemons etc.
You can see how these two Doctors and era's are on his mind more than any other.
So I think ideally his Doctor would have been a dashing, physical Doctor who was incredibly brave, and serious about everything like Jon Pertwee, yet also at times somewhat ruthless, more alien and at times even distant like William Hartnell.
Sadly however whilst there were shades of this in his characterisation such as in this scene.
Most of the time he was just another modern, whiney, emo Doctor complaining about his girlfriend.
A final thing to mention is that I would have given Capaldi the original TARDIS interior.
Nothing can top the original white, roundrels, look. The proof of that is that that look stayed more or less with very few changes for close to 26 years, whilst all the others, 9 and 10's TARDIS, 11's TARDIS with the upstairs, the wooden TARDIS, the steampunk TARDIS in the movie and 12's library TARDIS have all come and gone in a few years each.
It would have been so much better if they had just gone back to this. It would also have tied into 12 returning to his roots better as well.
2/ Captain Jack Harkness
Its hard to believe that its been 7 years since he last appeared in Doctor Who. Captain Jack Harkness was in my opinion one of the best things in all of New Who.
He was an interesting character overall, but it was really John Barrowman, one of sci fi's greatest leading men of the past 30 years that elevated the character to being a legend.
I was really hoping that Captain Jack would become like the new series version of the Brigadier.
The Brig met all the classic era Doctors, and it became a rite of passage for the Doctor to meet him. It would always be such a wonderful moment when the Doctor would bump into the Brig who'd comment on him changing his face yet again.
I miss having a character like that in Doctor Who and Jack I think would be a great choice to fill that role after Nick Courtney's passing.
Like the Brig, Jack is a man of action which serves in brilliant contrast to the Doctor. The Doctor as we know will use a weapon and kill if need be, but he is ultimately a more cerebral hero, and more willing to try and find a peaceful solution.
The Brig and Jack are very much shoot first, ask questions later type of characters. Both Jack and the Brig also run organisations designed to track down extraterrestrial threats and know the Doctor through multiple lives too.
Sadly however they stopped Jack meeting the Doctor after 10 which now just kind of makes him a Russell T Davies thing.
The first thing I'd have done would have been to bring Jack back and make him a recurring character throughout 12's time.
Okay so he missed 11 which I think was a great pity, but you could always have him meet 11 in the 60th anniversary special.
He really needed to come back for 12's era in order to be a rite of passage for the new Doctors. You can miss one Doctor, like the Cybermen missed the Third Doctor (until the 5 Doctors) but once a characters missed two in a row, then I think they end up becoming more like the Sontarans instead, IE a fan favourite, but not something that every Doctor has to meet.
The great thing about Jack is that much like the Brig he's a character you can bring back at any point. He doesn't have to take over a story, his relationship with the Doctor, though it changes, is still always relatively stable. You can just bring him back and have him help the Doctor, shoot some badguys and that's that.
I think you could continue to bring Jack back to encounter future Doctors after 12, despite the fact that the character is an immortal. For one thing John Barrowman is ageing well (he looks at least 20 years younger than he actually is.) Also Jack is still meant to age. He just does it very slowly. You could simply have set Jack's stories set in the very far future when John looks far too old.
There would be a lot of value in bringing Jack back besides simply creating a wonderful new tradition for the show.
To start with he has a massive fanbase. In fact John Barrowman himself has a huge fanbase among mainstream audiences and genre fans outside of Doctor Who thanks to his roles in shows like Arrow and Desperate Housewives.
Even those who didn't grow up with Jack might be interested in seeing Barrowman in the show.
Also I think Jack and 12 would have a great dynamic with each other. The thing about Jack is much like the Doctor he is an old soul trapped in a young man's body. He has lived for thousands of years, endured unimaginable hardship and loss. Everything from his brother, to his soul mate, to his grandson!
Just like the 10th and 11th Doctors, Jack often puts on a cheery, youthful facade to cover up his pain. When he met 12 however who was no longer trying to cover up the fact that he was so old, Jack I feel could actually be himself more, and I think he and the Doctor would develop a much closer relationship than ever before as a result.
I would also like to see Jack meet other 12 era characters like Osgood for instance (John Barrowman and Ingrid Oliver were good friends in real life, so I think they would have a good dynamic.)
Overall I think they definitely missed a trick in not making Jack the new Brig of the show.
3/ Clara Oswald
Now we all know that I am not the biggest fan of Clara. For the record I do like Jenna Coleman and I liked her with Matt. She just wasn't a good fit for Capaldi.
I would have kept Clara for one year with Peter to ease the transition and then dumped her.
I would have had Missy be revealed to be the Time Lord version of Clara that we saw in Name of the Doctor.
In The Name of the Doctor, Clara throws herself into the Doctors timestream which creates splinters of her all over time and space that save the Doctor from the Great Intelligence.
One of them is shown to live on Gallifrey and even tells the Doctor which TARDIS to steal.
I would have revealed that this version of Clara later regenerated into a new incarnation, (played by Michelle Gomez.) This version of Clara would then have been the woman in the shop who would have brought 11 and Clara together so that she could have been born.
Missy/Clara would later decide that she would still help the Doctor by downloading the minds of all the people the Doctor had failed to save on his journeys into a virtual heaven, though she would later go on to download the minds of good people from all over the universe into her matrix.
In order to power this matrix she would drain energy from a nearby star. The matrix on Gallifrey remember draws energy from the eye of harmony, a compacted star. Doing so however would have eventually caused the star that she was draining to eventually die, leading to the destruction of all the planets in its solar system.
Clara/Missy would have destroyed many solar systems this way, but she would view it as being worth it as all of the lives she destroyed in each solar system would be downloaded into her matrix.
Clara/Missy though having simply started out as wanting to help the Doctor would now see her cause as the greatest in the universe.
She would also create a virtual hell where she would download the minds of the most evil humans who ever lived. We could see plenty of past evil people like Solomon the Trader and Madame Kovarian being tortured in Missy's hell.
The Doctor would find this out in the season 8 finale. The promised land would be the planet Missy had her Matrix on and therefore would have been the place the aliens in previous season 8 episodes would have been heading too.
The Doctor would be forced to work with aliens whose sun was being drained by Missy to shut down Missy's matrix in order to save the countless worlds she would destroy to power it.
In a further twist, Danny Pink who would still die's soul would be sent to Missy's hell for the murder of the child he carried out in battle.
After the Matrix had been shut down and the souls released, Clara would decide to leave the Doctor, feeling that after seeing Missy she wanted to reconnect with her human side back on earth.
You could still have her pop up now and again as a recurring character like Martha. You could also have the Missy/Clara escape and be a foe for the Doctor. She would at first be furious that he had shattered her dreams, (particularly when she had done so much for him.) Later however she would forgive him and could work alongside him now and again.
I wouldn't play up a romance between them, but you could have her slowly become his friend.
In my opinion this would have been the best option for many reasons. To start with I think the Time Lord Clara would have been a better role for Michelle Gomez. I've often said that Gomez would have been good as the Rani, and she would, but I think Clara would have been an even better role for her. It would have been more of a going against type part for Michelle.
Gomez is often cast as villains and over the top lunatics. The Time Lord version of Clara however would be a genuinely good character who believed that what she was doing was right and would later become a hero. Gomez would get a chance to do more than just "IIIII'MMMM CRAAAZZZZYYY!!!!"
Gomez said that her favourite year in the role was series 10 because she got to show more sides to Missy, such as her guilt and remorse. It was an all around excellent performance from Michelle, but I feel that it would have been better if they did that with Time Lord Clara than the Master.
4/ Other Companions
As regular readers of mine will know I really like Ingrid Oliver who plays Osgood and I had hoped for her to become the next companion after Clara. Having said that Bill played by Pearl Mackie turned out to be a perfectly charming companion in her own right, but more on that later.
Osgood I think would have been good choice for a number of reasons. Ingrid Oliver who plays her is a brilliant actress who really loves the show and would really I think throw herself into the role (well she pretty much already did in the limited time she was given.)
Peter Capaldi and Ingrid Oliver also had brilliant chemistry with each other. It was more natural because they could adopt a traditional father/daughter dynamic. As I've said before the problem with Clara and Capaldi was that they didn't really have anywhere to go. They couldn't go down the romance route as clearly as they did with Clara and 11, or 10 and Rose
They also couldn't go down the classic father/daughter route, due to 11's feelings for her. Finally Capaldi and Clara also couldn't be just friends like say 11 and Amy, or 2 and Jamie as they didn't really have anything in common with each other.
With Capaldi and Ingrid however you can see shades of Jo and Jon Pertwee, William Hartnell and Maureen O'Brien, and Sylvester McCoy and Ace even just in this little still. You have the bright young female companion in many ways being a surrogate figure for Susan to the Doctor.
Also I think the fact that Osgood admires the Doctor could be interesting if handled right.
I would tone down the cosplaying aspects. In fact I'd ditch them completely as soon as she boarded the TARDIS. I don't like the meta aspects to Osgood's character. Its never a good idea to have a character represent the fans.
I would however reveal that Osgood's mother was the character called Laird from the 5th Doctor story Resurrection of the Daleks. Laird was a mousy scientist who worked for the military. Much like Osgood she was overly anxious and prone to panic and scream in tight situations but she was still brave when it mattered.
She is brutally gunned down by the Dalek agents when trying to flee from them. Now Laird to me looks exactly like Osgood and has the same personality too.
You can see the resemblance. In my opinion Laird is Osgood's mother and it was Laird's tragic death that inspired Osgood to follow in her footsteps. Osgood wanted to find out what it was that really happened to her mother (having not bought the cover up story) and eventually came to work for UNIT.
There she found out about the Daleks and the Doctor and came to admire the Doctor because he had done more than anyone else to fight the monsters that killed her mother.
I think this would be a good link to the classic era and it would also flesh out Osgood's character. Think of what her reaction would be when she comes face to face with a Dalek!
Also you could later have Osgood learn that the Doctor spared the Daleks in Genesis and lose her faith in him somewhat as technically her mothers death would be his fault.
The other companion for 12 I would have accompany Osgood would be Journey Blue. Journey Blue was played by Zawe Ashton. She was a soldier who fought the Daleks in the far future as seen in the story Into the Dalek.
Now we didn't see much of her character, but I've always thought she would have been a good candidate for a companion for a number of reasons.
First of all Zawe Ashton is a brilliant actress. Also I've always wanted a companion who had lived under the Daleks. It would help increase their menace as here we would have someone who's family had been killed by them, who had spent years maybe in a Dalek camp and never known a life that wasn't constant fighting, misery and pain because of them.
Also I think that Journey's more aggressive, gun ho nature could put her at odds with 12, in a Brig, Jack kind of a way.
Finally I think that Journey would be a good choice opposite Osgood. At first glance both are totally different characters.
Osgood physically is a total wimp. She is also someone who believes in finding non violent solutions and shows compassion to even her former tormentors like her Zygon sister.
Furthermore Osgood is also a scientist who relies on her brains and resourcefulness to get out of tight situations.
Journey in contrast physically is very strong, fearless, uses weapons as a first option and having spent her life fighting against the Daleks is much more willing to kill.
Also in terms of their relationships to the Doctor they're polar opposites. Osgood adores the Doctor, he also is very fond of her, and she'd be more willing to do what she was told, and build up his ego too kind of like Jo Grant and Vicki.
Journey however would definitely clash with him, question his authority more and might even do things her own way, much like the Brig sometimes did (such as at the end of the Silurians when he goes behind the Doctors back and slaughters the titular creatures.)
Also finally in terms of what they wanted to get out of travelling with the Doctor they'd be complete opposites.
Journey would be desperate to escape the horrible life she had fighting the Daleks, whilst Osgood would be desperate to explore other planets and times.
Things could be quite tense in the TARDIS with Journey and Osgood at first not liking each other. Osgood could disapprove of Journey's violent methods, Journey could view Osgood as being a liability for being too weak and scared.
Still you could later have the two bond over losing their loved ones to the Daleks. I think you could have quite a good scene where Osgood shares with Journey the pain of losing her mother at such a young age, whilst Journey would tell Osgood of how her parents were killed, how she and her brother were among the few survivors of the Dalek invasion who were taken to live in the Dalek camps for years. They both would have suffered greatly with Journey doing all she could to protect him until they were eventually rescued when the Dalek camps were liberated, after which the two joined the resistance against the Daleks, before her brother was finally killed.
You'd then have the two bond over their suffering at the monsters hands, with Osgood coming to understand why Journey is the way she is, and Journey in turn coming to respect Osgood.
You also have Journey and 12's relationship similarly improve too, with Journey by the end of her travels with the Time Lord coming to appreciate all of the great things she was able to see because of him.
For 12's next companion after these two meanwhile, I'd have a character who came from the year 100 trillion. In Doctor Who it is established that humanity survives to the year 100 trillion and possibly becomes the last species left in the universe in the story Utopia.
I think it would be great to have a companion come from that time. Here we would have a companion who was eager to see a universe when it was young and healthy. Who could see planets like the earth that she had only heard about in ancient legends.
Imagine what her reaction would be at just seeing the earth during the day, having always scraped a living on a barren rock near the end of a universe that was slowly burning away into nothing!
I did not come up with this idea. I saw it on a forum (sadly I can't remember who came up with it.) And I always thought it would have been a brilliant idea for a companion.
As for who could play this companion, well there are many actresses that I'd love to see in Doctor Who.
Jenny Hulse is a Scottish actress who I think is very underrated and would make a good choice for the companion to the Doctor.
(I am aware I have suggested a number of Scottish actors like Dawn Steele, Robert Carlyle and Jenny Hulse, but that's not because I give two fucks about Scots representation. I simply know more obscure Scottish actors because I live here and I am exposed to Scottish forms of entertainment more. If I lived in England I'd know more local, obscure and underrated English actors too.)
Jenny Hulse, a very underrated actress who would have made an amazing companion to the Doctor.
Alison King is also a great actress too and would make a good companion. It might be more interesting to give the Doctor a more mature female companion. Barbara, Donna, Liz Shaw, and Romana 1 all represent a female companion who isn't in awe of the Doctor as they are all much more mature.
Some people would say that these companions don't work as well, as the younger audience prefers a younger companion they can identify with, but Barbara, Liz, Donna and Romana 1 were all very popular companions with both fans and the public.
To be honest though I'd be happy with Pearl Mackie. I suppose that's one good thing about the Capaldi era is that it did give a number of lesser known actresses like Ingrid Oliver and Pearl Mackie a larger boost.
Pearl Mackie was a perfectly lovely companion. She was charming, funny, and had great chemistry with Capaldi. Also refreshingly whilst she was a strong and capable character in her own right she didn't undermine him like Clara.
I did have some problems with how Bill was written however. I would have wanted Pearl Mackie to play the companion from the future and NOT Bill.
Bill though a likable character was ultimately yet another sassy, 21st century girl who works a boring job and wants to get away from it with the Doctor.
I really would have liked something new, like an alien, or at least someone from another time.
Also like many other fans I felt Bill's sexuality and race was handled in quite a clumsy way. I have no problem with a gay character on tv. Furthermore I have no problem with a character constantly mentioning that they are gay either.
We get plenty of straight characters talking about their sexuality after all like say Joey on Friends, so why not have a gay character be unbelievably promiscuous like Joey?
It was more the way it was done. It felt like an obnoxious "I'm going to teach you plebs at home that gay people and black people matter too!" attitude from the writers.
The reason I think this was because, first of all Steven Moffat openly said that he cast Pearl Mackie for representation.
I really don't think you need to cast anyone for the sake of representation anymore. Yes back in the 60's when our society was racist, homophobic and sexist then it was important, but now I think the free market is the only fair way to judge it, though I 100 percent acknowledge that I did not always feel that way.
For the record I actually went through a tiny bit of an SJW phase in 2015. I always hated the idea of a female Doctor its true, but I felt after having been so hostile to the idea, and to the SJW's criticism of Moffat that maybe I was being too harsh on them (added to that I was also more ignorant too and so I didn't know that a lot of their complaints like the gender wage gap were bogus.)
So in 2015 I was open to things like representation, and women in refrigerators (I hypocritically said that Osgood's death was sexist whilst praising the murder of Perdicus in Xena, even though they are both exactly the same. Steven Moffat should have kept her dead, much as I like Osgood just to piss people like me back then off!)
I also complained about sexualized images of female characters being harmful, and whilst I mostly defended him I did still think some of Steven Moffat's work was a bit sexist too.
It was only during 2016 that I finally came to the conclusion that actually my initial reaction was right and the SJW's complaints against Moffat (and in general) were completely bogus.
So with this in mind I think Moff might very well just be misguided and could actually come to regret some of the decisions he made with the show, RE pandering to the SJW's, in years to come. Still whatever his reasons I think Moffat ultimately had the wrong attitude when casting Pearl Mackie.
Furthermore the character of Bill constantly went on about how she suffers bigotry and persecution too which is ridiculous. Okay there are still individual racists and homophobes, but come on here. What are the chances that a young, black, gay woman who works at a university, and hangs around with other 20 something young women would constantly endure racism and homophobia?
Whenever Bill would say she was gay, it wasn't like it was just a natural fact of her character. It wasn't like she'd just hit on a woman she thought was cute, or mention a woman she had a crush on, or even just be in a relationship with another woman.
Instead she would always have to sit down and explain to another character how she was gay and it would be presented as this big shocking thing of"OH MY GOD DO YOU PEOPLE AT HOME REALISE BILL IS GAY! I BET YOU'RE ALL SHOCKED AT THAT!"
Ultimately I think Bill reeked of being nothing but more SJW pandering which was a shame as Pearl Mackie was definitely one of the better companions in the series.
5/ The Master
The Doctors archenemy was probably the character who suffered the most after the Doctor himself during the Capaldi era (though he/she has some stiff competition from the Brigadier.)
Its a shame as I think that the Capaldi era could have marked a really good come back for the character.
We hadn't seen him at that point for an entire Doctors era, so his return could have been a huge Earthshock style surprise.
Sadly by turning the Master into a woman they kind of ruined this. Everybody guessed that Missy (Mistress) was the Master from her first episode because of all the ridiculous hype about a female Doctor.
Missy is the Master According To Radio Times
If they had kept the character a man and brought him back at a later date however then they could have made his return a genuine surprise.
Worse however as I have been over before many times was the way that Steven Moffat threw everything about the character that made him interesting away.
His hatred of the Doctor, his insane lust for power and control, and his miserable cowardice, All gone and in its place was basically just a third rate River Song.
I think that during the Capaldi era, they should have first and foremost played up the Masters desire for power and control as his main motivation, rather than wanting to renew his "friendship" with the Doctor.
To me that's always been the most fascinating aspect of his character. In those early Roger Delgado stories the Master could almost justify himself to the Doctor as he believed that when he ruled things would be better.
He argued that all the evil he was committing now actually was for the greater good and that the Doctor and the Time Lords were the real villains.
From his perspective the Doctor and the Time Lords had the power to help planets like the earth. They could with their advanced technology end all of their problems like disease, famine, poverty, and with their knowledge of the future they could avert catastrophic disasters like the Dalek Invasion and protect them from alien races such as the Cybermen by making sure they were advanced enough.
Yet the Time Lords just sit back and do nothing. The Doctor meanwhile helps out where he can, and so the Master at first has a bit more respect for him and even initially sees the Doctor as a potential ally. You can also see why the Doctor and the Master were friends back on Gallifrey with this in mind. Both were among the few members of their kind not content with just sitting back and doing nothing.
Ultimately however the Doctor does not believe in imposing his will on others. He will help those in need, but he will still let them choose their own destiny.
As a result of this the Doctor and the Master both come to view the other with even more contempt than either view the High Council.
Take a look at these quotes from spin off material and television stories with the Delgado Master to see what I mean. It amazes me that people often miss this great aspect of the character.
MASTER: Well? You waste time. I order you to kill him, Azal! 
AZAL: I command. I do not obey. 
MASTER: But I called you here and you came? 
AZAL: I answered your call because the time was come for my awakening. The time has come for the completion of the experiment or its destruction. 
MASTER: Then fulfill your mission by granting the ultimate power to me. Who else is there strong enough to give these humans the leadership they need? 
DOCTOR: I seem to remember somebody else speaking like that. What was the bounder's name? Hitler. Yes, that's right, Adolf Hitler. Or was it Genghis Khan? 
MASTER: Azal, I have the will. You yourself said so. 
AZAL: I am still not convinced. 
DOCTOR: I'm very pleased to hear it. 
AZAL: You wish to see this planet destroyed? 
DOCTOR: By no means. You see, I have an alternative. 
AZAL: State it. 
DOCTOR: Leave humanity alone. Just go. You've done enough harm. 
AZAL: We gave knowledge to man. 
DOCTOR: You certainly did. Thanks to you man can now blow up the world and he probably will. He can poison the water and the very air he breathes. He's already started. He can 
AZAL: Enough! Is man such a failure then? Shall I destroy him? 
MASTER: No! A strong leader can force him to learn. 
AZAL: You are right. I have decided. I shall pass on my power. 
MASTER: O mighty Azal, I thank you. 
AZAL: But not to you. To him. 
DOCTOR: No! No, I don't want it!
MASTER: That's absolutely fascinating. The whole story is here. 
DOCTOR: Is it? Well, perhaps you'd be kind enough to explain it to me? 
MASTER: Well, this city was once the center of a great civilisation. 
DOCTOR: Yes, I had rather gathered that. 
MASTER: By genetic engineering, they developed a super-race. That priest we saw must be a remnant of it. 
DOCTOR: You deduced all that from these pictures? 
MASTER: Well, not exactly. I knew it already. The files of the Time Lords are very comprehensive. 
DOCTOR: Oh, so that's more like it. You mean that you stole the information? 
MASTER: Well, it seemed an awful pity not to make use of it, you know? But of course that's typical of the High Council of the Time Lords. Know everything, do nothing. 
DOCTOR: Tell me, why are you so interested in the history of this planet? 
MASTER: Well, this super-race developed a Doomsday Weapon. it was never used. 
DOCTOR: Why not? Super-weapons usually are eventually. 
MASTER: Who knows? Maybe it was due to a degeneration of the life strain. 
DOCTOR: I see. And so the super race became priests of a lunatic religion worshipping machines instead of gods. 
MASTER: So it would seem. 
DOCTOR: You're going to use this weapon? 
MASTER: Not unless it's absolutely necessary. Well, don't you see, Doctor? The very threat of its use could hold the galaxy to ransom. 
MASTER: Doctor, why don't you come in with me? We're both Time Lords, we're both renegades. We could be masters of the galaxy! Think of it, Doctor, absolute power! Power for good. Why, you could reign benevolently, you could end wars, suffering, disease. We could save the universe. 
JUDGE: Counsel for the defence may now cross examine the witness
THE MASTER: Thank you, your honour.
THE DOCTOR: Of all the infernal… You don't mean to tell me he's defending himself?
THE MASTER: Sadly, yes. Sir Roderick met with a most unfortunate accident.
THE DOCTOR: Yes… I'm quite sure that he did.
THE MASTER: Would the court please make note of the witness's hostile attitude. The Doctor is a very old, and, may I say, a very dear aquaintance, but sometimes a little incautious and hot headed in his choice of language.
THE DOCTOR: I'm not hot headed, you scoundrel. 
THE MASTER: Do make a note of that.
THE DOCTOR: Now see here…
THE MASTER: I really think, Doctor, it may be best if you take a nice deep breath. I say this, speaking as a friend.
THE DOCTOR: I am no friend of yours!
THE MASTER: Indeed? The whole court has heard you give an impassioned speech asking for me to be shown clemency. Who but a friend would do that?
THE DOCTOR: A merciful man.
THE MASTER: A humane one?
THE DOCTOR: Yes.
THE MASTER: But it is these very humane humans of yours that wish to put me to death.
THE DOCTOR: Well… you've killed hundreds and tried destroy their planet half a dozen times.
THE MASTER: I dispute that last statement. I really must protest. I have not tried to destroy this planet. I will admit I have, perhaps encouraged regime change on several occasions.
THE DOCTOR: You admit it!
THE MASTER: The human race is not very advanced is it Doctor? They still, for example practise the death penalty.
THE DOCTOR: Yes…
THE MASTER: They regard all alien life as hostile and frequently wipe it out in their encounters with it.
THE DOCTOR: That is regrettable.
THE MASTER: You see, ladies and gentlemen of the court, please don't take this amiss, but as a species you're not experienced enough. You are likely to misconstrue the actions of other species simply because you cannot yet comprehend them. You may perceive our actions as a threat when really they are a benevolent attempt to bring you advancement. Would you not agree, Doctor?
THE DOCTOR: I would not!
THE MASTER: So, when you brokered a peace treaty with the Silurians, what was the reaction of the human race?
THE DOCTOR: They, er, well, they blew them up.
THE MASTER: They destroyed an ancient civilisation? Dear me, hardly the action of an advanced species. Is it, Doctor?
THE DOCTOR: No. No, on that I must agree. But humanity is… well… I mean, for a level 2 civilisation, they're doing remarkably well.
THE MASTER: A level 2 civilisation! Would you care to define a level 2 civilisation?
THE DOCTOR: I'm not really sure I should.
THE MASTER: Come now, Doctor. You introduced it into evidence?
THE DOCTOR: Very well. A level 2 civilisation is one that has discovered elementary space travel, hydrocarbons, antibiotics and the principles of nuclear fission.
THE MASTER: A capital definition. And what do most level 2 civilisations do with the discovery of nuclear fission?
THE DOCTOR: They build power stations.
THE MASTER: But what, would you say, is the principal use made of it by humanity?
THE DOCTOR: Oh, that's hardly fair. Its how humanity learns, they find a thing and their first use is always.
THE MASTER: Yes Doctor?
THE DOCTOR: In weapons. They make nuclear weapons.
THE MASTER: And how would such a development be viewed by, say, a level 3 civilisation?
THE DOCTOR: As barbaric. But..
THE MASTER: Barbaric! And tell me Doctor. What level is our own race?
THE DOCTOR: Ah, ah, well, a level 12 civilisation.
THE MASTER: So would you say you are more qualified to judge humanity's actions than they are?
THE DOCTOR: Er…
THE MASTER: I'll rephrase the question. Are they qualified to judge your actions?
THE DOCTOR: Certainly not.
THE MASTER: So are they qualified to judge me? All right let me put it to you. I stand here accused of being now what is it, ah yes under article 18B of the Emergency Powers Act of being of hostile origin or association, and of committing acts prejudicial to public safety. Doctor I dispute these allegations, and you are going to help me prove them false.
THE DOCTOR: I have absolutely no intention of helping you.
THE MASTER: Since arriving on this planet, would you not agree that I have revolutionised the efficiency of the plastics manufacturing industry?
THE DOCTOR: Yes, but
THE MASTER: Thank you. I'll admit my methods were aggressive, but oh so human. And have I not also had remarkable results with the elimination of psychopathic tendencies in the criminal mind.
THE DOCTOR: Only by
THE MASTER: I'm afraid its a yes or no question.
THE DOCTOR: Yes, but
THE MASTER: And finally, did I not offer humanity a remarkable solution to its energy crisis?
THE DOCTOR: Fine, yes fine. But in every case
THE MASTER: I know, I know. My good intentions were rebuffed and misconstructed. Surely, however even you can agree with my actions in Devils End.
THE DOCTOR: Not in the slightest.
THE MASTER: Come now. Who better to sit in judgement on a level 2 civilisation than its creator, Azal of the Daemons. We can both see the mess this species is in. You can choose to do nothing. I tried, oh how I tried, and then when that failed, I appealed to Azal, hoping he could shape and reform it. Instead regrettably, he wrote the experiment off. Wasn't that what happened, Doctor?
THE DOCTOR: Well… yes. If it hadn't been for Miss Grant. You're leaving out your actions on Uxarieus, where you tried to take control of.
THE MASTER: Where I attempted peacefully to adjudicate on a dispute between worthy pioneers and a legitimate mining concern. But I'm fairly certain Doctor that events on ther planets are outside the jurisdiction of this court, and should not be brought into play. 
THE DOCTOR: They prove that you want to play God.
THE MASTER: Merely to improve the existence of the common lot, I assure you. I am on this planet for its own good.
THE DOCTOR: If not the good of its population.
THE MASTER: Now, that is unfair, Doctor. I try my best. What more can anyone say? 
Later versions of the Master after Delgado would be portrayed as more vicious however.
I don't think this was inconsistent. There was always a vicious side to Delgado, such as when he karate chops a man from the top of a tower in Terror of the Autons, and you can see this side slowly emerge towards the end of Delgado's time too. Its also obvious that despite what he says about bringing order to the universe, he still regards all other life forms as lesser than him, hence why he is happy to sacrifice as many humans as possible in a petty feud with the Doctor.
The later Masters from Pratt to Simm simply represent this twisted side becoming more dominant due to other factors, such as whatever it is that leaves him more emaciated in The Deadly Assassin, and the Time War.
All post Delgado Masters are still always desperate for power over the galaxy, but they've dropped the supposedly altruistic reasons that the Delgado incarnation claimed.
Take a look at these quotes from all of the later Masters from the emaciated incarnation to Simm.
MASTER: Rassilon's discovery, all mine. I shall have supreme power over the universe. 
MASTER: A turbulent time, Doctor, in Earth's history. 
DOCTOR: Not one of its most tranquil, I agree. 
MASTER: A critical period. 
DOCTOR: You could say that. 
MASTER: Oh, I do. The beginning of a new era. 
PERI: Doctor, do you get his drift? 
DOCTOR: I'm afraid I do, Peri. 
PERI: He wants to pervert history. 
DOCTOR: Not that the Prince of Darkness here would see it as perversion. 
MASTER: Maudlin claptrap. The talents of these geniuses should be harnessed to a superior vision. With their help, I could turn this insignificant planet into a power base unique in the universe.
DOCTOR: And where will you take your toy next? 
MASTER: Does it matter? You'll not be there to greet me. 
DOCTOR: I may not need to. You forget, Kamelion does have a mind of his own. 
MASTER: He obeys only my will. 
DOCTOR: Yes, but for how much longer? 
MASTER: For as long as I command it. Kamelion will not turn on me. 
DOCTOR: No? 
(The Doctor tries to change Kamelion, and fails. The Master laughs.) 
MASTER: You're getting old, Doctor. Your will is weak. It's time you regenerated. 
DOCTOR: You won't win, not ultimately. 
MASTER: You're mistaken. With Kamelion's unique ability at my command, it's only a matter of time before I undermine the key civilisations of the universe. Chaos will reign, and I shall be its emperor. 
DOCTOR: Earth is a primitive planet. You won't succeed so easily elsewhere. 
MASTER: Where I cannot win by stealth, I shall destroy. That way I cannot fail to win. 
MASTER: Tomorrow, they launch. We're opening up a rift in the Braccatolian space. They won't see us coming. It kind of scary. 
DOCTOR: Then stop. 
MASTER: Once the Empire is established, and there's a new Gallifrey in the heavens, maybe then it stops.
MASTER: My masterpiece, Doctor. A living Tardis, strong enough to hold the paradox in place, allowing the past and the future to collide in infinite majesty. 
DOCTOR: But you're changing history. Not just Earth, the entire universe. 
MASTER: I'm a Time Lord. I have that right. 
Really it isn't until Missy that the Masters desire for power is completely dropped with Missy giving up the chance for ultimate power (an indestructable army of Cybermen) outright saying that she doesn't need an army. "Armies are for people that think they're right dear". That's the opposite of Delgado actually being able to make Pertwee doubt that he is in the right!
I would have returned to the Master thinking that his evil is for a greater good in Capaldi's time which would make more sense after Simm's incarnation.
When we last saw the Master he came to realise just how evil he had become when he faced down Rassilon who had implanted the drums in his head (which in Davies time at least contributed to his madness.)
Now it can be debated as to whether or not the Master wanted to help the Doctor or just get revenge on Rassilon, but at the very least it cannot be denied that the villain for the first time demonstrated some self awareness here.
Look at what he says "You did this to me. All of my life. YOU MADE ME!" So clearly even he regrets what a monster he has become, and wishes that his entire life would have gone differently.
It would have been interesting if they continued this in the next Masters characterisation.
The next Master having realised how far he had fallen would have been desperate to redeem himself. Sadly however as we have seen, being a good guy in the Masters mind would be trying to bring order to the universe.
The Masters relationship with the Doctor would also change as a result too. The Master would now view the Doctor as an obstacle he had to get rid of, but didn't care as much about as he felt he had wasted too much time in his previous lives feuding with him.
The Doctor ironically would be more desperate than ever to destroy the Master meanwhile.
To start with this would make most sense for 12. As we have been over, just before the end of 11 the Doctor was nearing a stage where he wanted to finally be rid of his oldest enemies.
I can imagine 12 would be the most devastated of all to find out that the Master had survived and was still out there after having been rid of him for over 1100 years!
Also as the rest of the Time Lords are now back he would feel no desire to help the Master anymore.
Finally as the Doctor had last seen the Master seemingly give up his life to stop Rassilon then he would be even more disgusted with the Master for reverting back to being the villain.
He'd have the attitude of "Okay you had your chance to change. You saw just how far you'd fallen, I'd shown you ridiculous mercy that you didn't deserve as David Tennant, and even then you're still an asshole. Enough's enough".
People always go on about how the Doctor would never kill the Master because he loves him, but that is bullshit.
Thing is in Classic Who the Doctor was almost always willing to kill the Master. There were a few instances where the Doctor didn't want to kill the Master because he was unarmed, simply because he never kills enemies when they are unarmed.
The same was true of Davros in Resurrection, but it doesn't mean he had any affection for him.
I feel that so many fans (including Steven Moffat) often get the Doctor and the Master's relationship completely wrong.
Steven Moffat goes as far as to say that Delgado and Pertwee NEVER played it as enemies, and that they were always friends.
He seems to have been watching a different show to me?
DOCTOR: I still don't see why you want to help them. What can you possibly gain? 
MASTER: The pleasure of seeing the human race exterminated, Doctor. The human race of which you are so fond. Believe me, that'll be a reward in itself. 
JO: But I don't see why you're so upset. If you give him (the Master) back the circuit and he hands over the missile 
DOCTOR: You just don't understand, do you, Jo? Once he gets that circuit back he's free to roam through time and space. We'd never catch him. 
JO: Then you'll just have to give in. The Master's got the missile and all we've got is this wretched machine. 
DOCTOR: Jo, will you stop stating the obvious. What did you say? 
JO: I said all we've got is this machine. 
DOCTOR: Well, that's it. That's the answer. We've got the machine and we've got our friend, Barnham. 
JO: I don't understand. 
DOCTOR: With a little help from you, old chap, we can destroy this machine and the Master at the same time.
MASTER: (After the Doctor attempted to trap him in a place that was about to blow up) Ah Doctor I was afraid you'd be worried about me, so I thought I'd let you know that I'm alive and well.
DOCTOR: I'm extremely sorry to hear that!
DOCTOR: Well, I didn't actually see him fall, you know. I was quite busy. 
ENGIN: Oh, but if by some miracle he survived the fall into that chasm, he was dying anyway. 
DOCTOR: There was a good deal of power coming out of that monolith, and the Sash would have helped him to convert it. 
SPANDRELL: Are you suggesting he survived? 
DOCTOR: No, no, I hope not, Spandrell. And there's no one else in all the galaxies I'd say that about. The quintessence of evil.
I'm not saying that the Doctor and the Master were never friends. They had once been friends, but now they were the bitterest of enemies as their ideologies had driven them apart.
Colony in Space really marks the final end of their friendship. Here it becomes obvious that the two will never be on the same wavelength as one seeks total control, whilst the other simply wants to explore.
From then on the Master sees the Doctor as a threat and wants rid of him, but the more the Doctor foils him, and the more his killing genuinely is for nothing, the further the Master is pushed down a dark path until he becomes a total monster consumed with hatred for the Doctor.
They were never friends who wanted to reconnect. The closest they came to that was in New Who with Tennant. Even then however this can be attributed to the fact that the Doctor simply wants to save the only other existing Time Lord. (I might add as well that Simm NEVER wanted to reconnect with Tennant. He always wanted to torture and kill him. He actually died just to spite him!)
So I definitely don't think that its ever a good idea to make the Doctor and the Master still want to be friends as it ends up undermining both characters. The Master is undermined as before as seen in stories like The Mind of Evil the Doctor wanted to kill him, but he escaped. A big problem with any recurring villain is that they have to lose, but in the Masters case I don't think that applies quite as much.
Yes the Master fails in his plan to take over the earth, but at the same time the Doctor is never able to finish him off either despite wanting to most of the time.
Furthermore the Doctor isn't even ever able to imprison him or stop him from causing more death and destruction. So neither really wins completely.
That of course is all thrown out the window when the Doctor never wants to kill the Master. Now the Master only survives because the Doctor goes easy on him and this in turn greatly undermines the Doctor as a hero as he wants to be friends with someone that has killed trillions of innocent people.
CLARA: Doctor. You sent Missy your confession dial.
DOCTOR: Well, we've known each other a long time. She's one of my own people.
CLARA: My point is, we both saw her die on Earth, ages ago. And obviously you knew that wasn't real. Or worse, hoped it wasn't. Either way, I think you've been lying.
DOCTOR: I'm sorry.
How can anybody not view that as a come down for the Doctor and the Master from The Mind of Evil where the Doctor wanted to kill the Master to stop him from hurting anyone else, and the Master not only survived his attempt on his life, but phoned him up to rub it in!
The explanation they gave as to why the Doctor went out of his way to help Missy was the Doctor felt she was the only person who was like him.
DOCTOR: I pick a scenario, we drop her down into it, and we see how she does. 
BILL: How does that work? 
DOCTOR: Ah. We just take the Tardis for a spin and we graze for distress calls. We pick a good one. Our usual Saturday. 
(Bill drops the potatoes into the deep fat fryer pan.) 
BILL: And what if she just walks out and slaughters everyone just for a laugh? 
DOCTOR: Well, I will be monitoring you the whole time. 
BILL: Me? 
DOCTOR: Yes. You and Nardole. You can be her companions. See? 
BILL: Ah, nah! Forget it. Absolutely no way. 
DOCTOR: Nardole agreed. 
NARDOLE: No, I didn't. 
DOCTOR: You did in my head, which is good enough for me. 
BILL: Why do you want to do this? 
DOCTOR: She's my friend. She's my oldest friend in the universe. 
BILL: Well, you've got lots of friends. Better ones. What's so special about her? 
DOCTOR: She's different. 
BILL: Different how? 
DOCTOR: I don't know. 
BILL: Yes, you do. 
DOCTOR: She's the only person that I've ever met who's even remotely like me. 
BILL: So more than anything you want her to be good? 
But that's shit. Hey Doctor what about this woman?
I don't know she was a friend who was like you Doctor? And she wasn't a sadistic, mass murdering genocidal psychopath either!
I'm not saying you can never explore the friendship aspect of the Doctor and the Masters relationship, but I think it needs to be from a, its sad that they were once so close angle.
Like Lex Luthor and Clark Kent in Smallville. They start out like brothers, but once Lex crosses a certain line and you know, starts killing people, and harming his friends like Chloe, and Lana, then that's that!
Ironically this line from Death in Heaven I think sums up the two's relationship really well.
"I had a friend once. We ran together when I was little. And I thought we were the same. But when we grew up, we weren't. Now, she's trying to tear the world apart, and I can't run fast enough to hold it together."
That's really the angle they should have gone down. Its okay to give the Doctor feelings of regret for how the Master turned out, but I don't think that you should ever have the Doctor want to reconnect with the villain.
I think it would have been great if the Master had actually underestimated the Doctor. Thinking he had gone soft after 10 showed such mercy to him, and then being quite shocked when after he did something horrible, 12 shoved him up against a wall, choked him and said that he would never put him before humanity.
Another aspect of the Masters character that I think should always be portrayed is his manipulative streak.
That's another part of what makes him so fascinating is the way he is able to twist the minds of those around him. Whilst the Master would often play on people's greed such as Goth and Kassia, he was also capable of tricking decent people too and turning them into monsters. Hell there were times where he was even able to make the Doctor help him unknowingly he was so crafty.
TRENCHARD: You've attacked a government employee, and tried to harm a prisoner under my care and protection. 
DOCTOR: I've done no such thing. The Master knocked that guard out himself, as you very well know. 
TRENCHARD: And as for this UNIT pass of yours, I believe it's a forgery. 
(Trenchard rips up the UNIT 10 pass.) 
DOCTOR: That's absolute rubbish. Anybody at UNIT headquarters will vouch for me, if you'll permit me to use the telephone. 
TRENCHARD: Prisoners are not allowed to make telephone calls. 
DOCTOR: Colonel Trenchard, why are you allowing the Master to use you like this? 
TRENCHARD: All right, take him away. 
DOCTOR: Look, you're jeopardising your entire career. 
TRENCHARD: I have nothing further to say to you. The interview is over. 
DOCTOR: Didn't anybody else warn you about the Master?
TRENCHARD: I can't keep it up, you know. The lies I've told. How long before that device of yours is ready? 
MASTER: Oh, just a few hours now. 
TRENCHARD: What is exactly is it? 
MASTER: It's a perfect replica of the communications device used by the enemy agents. We are going to use it to lure them into a trap. 
TRENCHARD: I only hope it works. If it doesn't, I'm for it, you know? 
MASTER: Oh, it'll work. Don't you worry about that. Just think of it, Trenchard. You will be responsible for exposing some of the most dangerous saboteurs this country has ever known. I think you'll find that a grateful government will give you anything that you ask for. 
TRENCHARD: Oh, don't want any reward, of course. Just doing my duty. 
MASTER: Yes, of course. I'd better get back to my quarters. 
HART: Doctor! 
(He has spotted Trenchard's body.) 
HART: I don't understand why. 
DOCTOR: The Master had no further use for him, that's why. 
HART: But why did he help the Master in the first place? 
DOCTOR: What would you say was Trenchard's strongest characteristic? 
HART: Oh, I don't know. Patriotism, I suppose. 
DOCTOR: Exactly. And the Master used that patriotism as a weapon.
MASTER: You there. You were in the lane smashing machinery. 
JACK: Right, never mind the machinery, what's thou doing here? 
GREEN: That's easy. He's one of brainy ones arrived early for this meeting. 
JACK: Aye, come to rob us of our jobs. 
MASTER: Hold hard. I intend you no harm. 
RUDGE: Talks funny, don't he? Hold hard? This hard enough? 
(He threatens the Master with a large stone.) 
MASTER: Imbeciles. Are you incapable of using your brains? What advantage do you think that'd bring you? You let the man you should have destroyed go free. 
JACK: I did? What's tha on about? 
MASTER: In the lane. He pretended to help you. Help? He's a friend of Stephenson's, an inventor. He's here to mechanise the mine. 
GREEN: Does tha know what he's getting at, Jack? 
JACK: Aye, he's just trying to save his own skin. 
MASTER: Ask him. Ask him why he's trying to take the bread out of your mouths. 
LAD: We'll do more than that! Where is he, dost tha know? 
MASTER: He's gone into the pit. 
(The young man rushes the barred gate.) 
MASTER: Let me. You can't mistake him, he's mean looking. 
(The Master uses a sonic lance to burn the iron bar on the inside of the gate.) 
MASTER: Wears yellow trousers and a vulgarly coloured coat. But go carefully, he's treacherous. 
(The men run into the pit. The Master stays outside.)
LUCY: How should I know? 
VIVIEN: But I've got plenty of research on you. Yes, good family, Roedean, not especially bright but essentially harmless. And that's why I'm asking you, Lucy. I am begging you. If you have seen anything, heard anything, even the slightest thing that would give you cause to doubt him? 
LUCY: I think 
VIVIEN: Yes? 
LUCY: There was a time when we first met, I wondered. But he was so good to my father, and he said. 
VIVIEN: What? Just tell me, sweetheart. 
LUCY: The thing is, I made my choice. 
VIVIEN: I'm sorry? 
LUCY: For better or for worse. Isn't that right, Harry? 
MASTER: My faithful companion. 
GALLEIA: You're a man who knows what he wants, Lord Master. 
MASTER: And takes it. 
GALLEIA: You want the crystal? 
MASTER: I am going to possess it. 
GALLEIA: Not without my consent. 
MASTER: Of course not. But I am confident that you will give it. 
GALLEIA: Why should I help you? 
MASTER: For the sake of Atlantis, Lady. Would you not see her restored to her former glory? Rich, powerful, magnificent among the nations of the world? Who would not be ruler of such a country? 
GALLEIA: Nothing must happen to Dalios. 
MASTER: Why should it? He will rule for many years, the beloved sovereign of a beloved prosperous people. 
GALLEIA: But surely you would want to 
MASTER: Well, purely because of Lord Dalios' great age, it might be well if he were relieved of some of the more onerous duties of kingship. But the reins of power, Lady Queen, should be in stronger hands. Hands such as yours. 
GALLEIA: And yours? 
MASTER: It would be a pleasure to serve you. And then, when the end comes for Dalios, as it must come for all men, then perhaps? 
GALLEIA: The crystal shall be yours.
DOCTOR: Then satisfy my curiosity now. Are they indeed alive, or are they dead like King Dalios? 
GALLEIA: The King is unharmed. 
DOCTOR: The King is dead, Madame. 
JO: It's true. We were there when he died this morning. 
GALLEIA: You were there? You saw him? Is this true? Is this true? Is the lord Dalios, your King, no longer alive? Answer me. 
MASTER: He died this morning. He was an old man. 
DOCTOR: And you were responsible for his death! 
GUARD: Quiet! 
GALLEIA: You promised                                                                                                        MASTER: I promised you power, and you shall have it. Power to realise your most ambitious dreams!
GALLEIA: You promised he should not be harmed!
MASTER: He was an old man. And he was stubborn!
THE DOCTOR: You intend to escape.
THE MASTER: Oh why bother? Someone will come for me. After the last war, both the Russians and the Americans snapped up Hitlers rocket designers. You have made me famous. I owe you a great debt, Doctor. The finest criminal mind on the planet. Didn't your friend the Brigadier have trouble avoiding my extradition to… well, lets start with Geneva, New York, Moscow. Correct?
THE DOCTOR: Yes.
THE MASTER: In fact, that's why this fine example of British justice is being beamed into the offices of every state leader around the world. Isn't it?
THE DOCTOR: You've certainly brought a lot of attention to yourself. You always were a conceited show-off.
THE MASTER: Thank you, Doctor. Tell me — when you find a piece of alien weaponry lying about, what do you do with it? Do you hand it over to the Brigadier?
THE DOCTOR: Certainly not. I deactivated those fusion mines you left for me. They could have blown up an entire country.
THE MASTER: Indeed. An amusing little toy. I can rig up something similar in a trice. I really must thank you for proving my point so neatly, Doctor. You really should have arranged for my deactivation when you had the chance. You've just reminded everyone watching that I am the most valuable weapon in the world. And I very much look forward to doing business with all of you.No further questions.
THE DOCTOR: Now see here!
THE MASTER: No further questions! 
Personally I'm not keen on the Master just being a shouting, screaming lunatic. He's at his best when he is turning people against the Doctor or sitting like a spider on someone's shoulder spitting poison in their ear.
Finally as for who I would have liked to see play the Master in the Capaldi era, well as I have said before, Robert Carlyle I think would have been the best choice opposite Peter Capaldi.
Carlyle is a similar type of actor to Peter. Both are older, Scottish, known for playing angry, violent, often villainous characters and so you could continue the idea of the Master being like a dark twin of the Doctor that they had explored in Tennant's time with Simm.
Also Carlyle I can see perfectly capturing the villains sneaky, manipulative, yet affably evil side as seen in this clip here.
You can see shades of the Classic era Master there. The magnificent bastard that's able to dupe everyone around him, even the main hero and always manages to get scott free away with all the heinous things he has done.
At the same time however Carlyle is also brilliant at playing psychopaths too. Most of his career has been spent playing crazy bastards!
Carlyle thus I think could every now and again show us how the twisted crazy side of the villain as seen with the Simm Master and Ainley Master wasn't completely away. Deep down despite the new more charming facade he was still a hateful, vicious sociopath.
Its sad that Peter Capaldi ironically despite being in more stories with the Master than any other Doctor never actually got a chance to face the Master. A sneaky manipulative, power mad villain who could turn anybody (including even the Doctors companions loved ones) against him.
The closest Capaldi got to a proper Master confrontation where his few moments with John Simm at the start of The Doctor Falls. If you ignore Missy or pretend she's just the latest person he's duped like Galia, then that's actually a brilliant Master/Doctor confrontation when the two are on the rooftop.
Simm's Master is completely in character with the others. There's his petty hatred of the Doctor (to the point where he spent 10 years with Bill just to fuck her over to hurt the Doctor.) His insane lust for power over the Mondasians, and even his love of disguises.
Also Capaldi gets a chance to be more heroic as he is genuinely enraged at the Master after he's hurt his friend and not you know snogging him! Sadly however Simm and Capaldi didn't get enough scenes together, and Missy also weighed the episode down.
Not because of Michelle Gomez whose performance in The Doctor Falls was fine (though it still was NOT the Master in any way shape or form), but the idea of the Master wanting to shag himself turned it into a total comedy.
Still at least this episode gave us a glimpse of what a proper Capaldi/Master confrontation could have been like.
6/ The Daleks
My favourite villains. The Daleks have been used less frequently in the Capaldi era than in those of previous New Who Doctors like Matt Smith and David Tennant.
Now I do understand why Moffat did this. A lot of fans were complaining that the Daleks had been horribly overused in New Who and were actually glad that they were given a rest.
Now this is just personal taste I freely admit. Its not like the Master where I feel objectively they made a mistake, as they threw out his entire characterisation and only cast a woman for PC posturing.
Still I do think that the Daleks actually should have been the main villains of Capaldi's time. Not only did they play off of him arguably better than any other villain, but there was also a lot of scope for interesting stories with the monsters in his time due to the search for Gallifrey story arc (well that is if they had gone down that route.)
First of all I think they should have tried to give the monsters a story arc in the Capaldi era. In my opinion its always better when the monsters have a story arc, as that justifies them returning in the eyes of the viewer.
Take a look at the Davies era. People wanted to see the Daleks show up every year, because each Dalek story would end with a tease for the next one, where one or more of the monsters had clearly escaped; leaving viewers eager to find out what happened to it.
Similarly from 1975 on there was the Davros story arc too which sometimes ended with a tease for the next story, such as Davros being frozen at the end of Destiny of the Daleks.
To me the Daleks are at their worst when they are just brought back for the sake of it. You can see this in the Matt Smith and Jon Pertwee era's. Now I am not saying I dislike the Dalek stories from those eras. Day of the Daleks in particular is a classic, but still you can tell how the Daleks are kind of aimless in 3 and 11's time.
Its not like the 60's where there was no story arc, but the monsters were so fresh it didn't matter. In the 60's ideas that are cliches and staples of Doctor Who nowadays like the monsters invading earth, or travelling in time were exciting new ideas.
In later era's I feel that its better to develop a story arc with them, or else it does just feel like "hey lets have the Daleks again". That doesn't mean you can't have a good story with them like Asylum or Day, but a story arc gives them more of a purpose.
Now in 12's time there was a potential for 3 great story arcs with the Daleks. I would have liked to have seen more with the Daleks war with the alliance of planets in the future as seen in Into the Dalek, the Daleks trying to stop the Doctor from finding Gallifrey, and finally Rusty the Dalek who hates other Daleks.
All 3 of these story arcs could have been woven together in quite an interesting way. You could have had the horrors the Doctor witnesses with the Alliance's war against the Daleks perhaps convince him that the Time Lords should return to destroy the Daleks, with Rusty being the Doctor and humanity's ally in the war against the Daleks too.
Incredibly enough we have never actually had a story that focuses solely on a war with the Daleks, apart from Into the Dalek (even then the focus was really on can you have a good Dalek or not?).
Most Dalek stories involve the Doctor trying to stop the Daleks from waging a war like Frontier in Space, or Planet of the Daleks, or they will deal with the after effects of a full scale war like in The Dalek Invasion of Earth, and Day of the Daleks where humanity has already been conquered, or they'll be little low key events set on some remote location like Death to the Daleks, The Chase, Asylum of the Daleks, Resurrection of the Daleks or Dalek.
Sure we'll see plenty of invasions like The Parting of the Ways, Doomsday and Journey's End, but even then I wouldn't really call those Dalek wars. The humans (and the Cybermen) have absolutely no chance against them. Its really just a massacre.
I suppose the closest we see to this is in the 50th anniversary story, which revolved around the Time War. Even then however the Daleks are barely in the story.
Really I'd like to see an adventure that's set in the middle of a huge conflict with the Daleks that has been going on for years, maybe even centuries, and that has seemingly no end in sight.
Personally I think this would have been an interesting avenue to explore as we could see things that have only ever really been talked about before. Like how the Daleks are so destructive other races will often be forced to go to such drastic measures to bring them down, like the Time Lords who ended up becoming monsters during the Time War.
Also a story arc around a Dalek war could get round another one of the monsters problems that they always have to lose.
You could have one story where humanity loses many planets to the Daleks in the war, with even the Doctor failing to stop them. At the end things would look bleak, but humanity would still have a fighting chance against the monsters which could be continued in the next story.
You could even have the Doctor and humanity lose in several stories in a row, before finally pushing the Daleks back, and even then they wouldn't wipe the Daleks out, just drive them back from completely destroying humanity, and there would still be hundreds of planets under their rule with there being nothing that could be done to help those worlds.
You'd play up what's really scary about the Daleks that they are a swarm across the universe. You can stop them taking over one planet, but all you've done is set them back a bit. There are still hundreds, thousands of planets across the universe that are suffering under their rule.
Planets who have with rich histories, advanced cultures, who could have gone on to do great things, who've now been extinguished forever and the Doctor will never know anything of them, never mind be able to save them.
Also a story line about a war with the Daleks could allow you to explore all of the main 4 interpretations of the Daleks.
As I have written about extensively before, there have really been 4 writers who have created their own interpretation of the Daleks, Terry Nation, David Whitaker, Steven Moffat and Russell T Davies.
Terry Nation tended to use the monsters as metaphors for the very worst of humanity. His main inspiration was primarily the Nazis but as I have pointed out in the past you can draw disturbing parallels between the Daleks actions in Nation's stories and those of other real life monsters like General Chivington.
At the same time however somewhat paradoxically, Nation also made the monsters more genuinely alien than anyone else. His Daleks had no human qualities whatsoever. They didn't understand what pity was, they were unable to comprehend basic human concepts and ideas like compassion, or love. They were not only totally alien, but completely malevolent as well.
David Whitaker meanwhile made the monsters more manipulative. In contrast to Nation's Daleks who couldn't understand any human emotions, Whitaker's Daleks knew human beings inside out and were able to play on their every strength and weakness to their own advantage.
Russell T Davies meanwhile made the Daleks far more badass than ever before. His Daleks were practically gods. They had fought in a war with the Time Lords beyond our comprehension, and they were a thing absolutely everyone was terrified of returning as they knew no one could ever hope to stand against them.
Davies' Daleks also were responsible for the greatest tragedies in the Doctors life too. From the loss of his people, to the loss of Ross and Donna, to the 9th Doctors death, the Daleks are behind them all. RTD loved the Daleks and so during his time no enemy could match them in terms of power, hurting the Doctor, and being the enemy that the Doctor hated. It was a golden age for the monsters.
Finally Moffat I feel added a somewhat more sadistic element to the Daleks. Its true that the Daleks were always hateful little monsters, but in the Moffat era they seemed to go out of their way to torture their victims, and the fates they inflicted on them were often far worse than ever before.
Like take a look at Tasha Lem. Its established that they could have just drained all of the knowledge they needed out of her mind no problem, but instead they decided to torture her to death, and then revive her, and then torture her to death again for possibly for centuries!
The Dalek puppets though quite cartoony on the surface are actually among the most horrific ideas ever introduced into Doctor Who. They are people who have been gutted out and then turned into the living dead, doomed to serve the Daleks forever.
What's worse however is that the Daleks can bring the puppets back to life again, and wipe their memory of being killed, before killing them again! We see this with the red haired woman used to lure 11 into a trap in Asylum, who actually thinks the Doctor can help her daughter, who has probably been dead for years, maybe even centuries. Even more disturbing however is that the Dalek Puppets memories of their previous death is restored just before they die again too.
Also finally Moffat would often have the Daleks win against the Doctor too.
Although its not intentional this 2013 recreation of a classic scene from the Hartnell era, actually represents the 4 different takes on the Daleks there have been over the years. The first Dalek is from Evil of the Daleks a David Whitaker story, the grey Daleks were featured in many Nation stories like Genesis, Planet and Destiny of the Daleks. The bronze Daleks were obviously the main model introduced in RTD's time, and finally the Yellow Eternal Dalek was part of the new Dalek paradigm introduced in the Moffat era.
Now in the war of the Daleks story arc I feel you could incorporate all of these brilliant interpretations of the Daleks.
To start with you could draw parallels between the war with the Daleks and other wars in human history like Nation used to do. I think it would be interesting if you showed other alien races that normally despised humanity actually become humanity's allies  because they realised that the Daleks were worse.
Throughout history we have seen many warring nations and people be brought together for this very reason.
In World War 2 the USA and Russia, two great powers who would spend the next 50 years in conflict with each other, still came together because they realised that the Nazis were a greater threat. The Nazis planned to take over the entire world and to exterminate entire sections of humanity. If you were gay, Jewish, disabled etc. You couldn't just live under the Nazis as a slave or a second class citizen. You'd be killed right away.
Similarly in the middle east right now we have seen various groups who normally dislike one another band together to stop ISIS and Al-Qaeda.
Christians, secular Muslims, even homosexual men have willingly fought for President Assad against ISIS despite the fact that he has outlawed homosexuality (and is in his own right a brutal dictator.) At the very least homosexuals, Christians and secular Muslims can actually live under Assad, where as ISIS and the other Islamic extremists would butcher them all.
We Don't Have Rights But We Are Alive
I would play up a similar dilemma with the Daleks. You'd have humanity be forced to work with many old enemies, ruthless, pitiless conquerors, genuinely evil monstrous aliens who would normally be the villain in any other Doctor Who story.
I think this story arc would continue the way that Nation often used the Daleks and the struggle against them as real life metaphors for people's battles against fascism and hatred,
The first Dalek story represents why you should never try and appease people like the Daleks who hate you simply for who you are.
The second Dalek story The Dalek Invasion of Earth represents how people react when being forced to live under fascism, with some simply giving up and only looking out for themselves, others using it to their advantage, others collaborating with the fascists, and others simply do not give up and keep on fighting regardless of how much the odds are against them.
This story arc meanwhile would represent the drastic measures people have to go to to stop an evil like the Nazis and ISIS. Its not always just a simple case of black and white even when dealing with the likes of the Nazis. We had to ally with Joseph Stalin, one of the most evil men in history to bring down Hitler.
The story arc would also represent why an evil like ISIS or the Nazis or the Daleks that seeks to exterminate everyone that doesn't fit in with their idea of the master race will always fail, because it will bring everyone together against it.
Finally this would also tie into part of why the 4th Doctor spared the Daleks in Genesis. He says that many races will become allies due to their mutual hatred of the Daleks, and even says that out of the Daleks evil will come something good.
You could finally show that here. Many races including humanity, who may have been on the verge of wiping each other out will now work together to try and maintain the peaceful collaboration that ironically the Daleks had created the foundations for.
I'd love to see a scene when the Daleks were finally pushed out of the Milky Way Galaxy and all the different races celebrated. It would be like the recent victory over Aleppo or VE day. Even though none of the problems the allies had before would have gone away, and things would be far from fine, they still couldn't contain their joy at the absolute worst enemy any of them had ever faced finally being destroyed.
Whilst the evil of the Daleks would be used as a metaphor for the evil of humanity, at the same time however just as Nation did, I'd have liked to have actually seen them act in a  totally alien way.
I think a problem with the Daleks in New Who is that they are far too human. We've had Daleks become religious fanatics, Daleks with names and a sense of humour, crazy Daleks, Daleks with a parliament and a concept of beauty and many good guy Daleks too.
It would have been nice if I think the Daleks went back to being more alien like Nation had envisioned them. You could highlight that in their dealings with their human enemies by showing how humanity are unable to understand the Daleks, predict what their next move is, and also how the Daleks are unlike anything they have ever faced before.
I also feel that the war story arc could give you scope to show a more manipulative side to the Daleks too just like in the David Whitaker era.
You could do a story where the Daleks are able to cut a deal with one of humanity's allies, a truly ruthless race who were always the most reluctant and who would think that they could play the Daleks and the humans against one another and emerge in the aftermath, only for the Daleks to play them and split the alliance into pieces.
I also think it would be interesting to do a story where when humanity was on the verge of defeat, the Daleks use them to lay a trap for the Doctor (who they would be even more determined to destroy because he was the only hope for the Time Lords.)
The Daleks and the desperate humans deal would be that the Daleks would spare certain colonies if the humans called on the Doctor (who would be working with the humans regularly to the point where he had given them something to summon him like he did with UNIT.)
The humans would then be desperate to do the Daleks dirty work for them, and the Doctor would have to fight both humans and Daleks working together to escape.
Having the Daleks manipulate the humans I don't think would contradict making them alien. It could actually add to the fear factor as here the Daleks though completely different would know everything about us, whilst we knew nothing about them.
At the same time the you could also have Russell T Davies style Dalek moments as well that showed how unstoppable the Daleks were. One story could end with the Doctor and humanity failing to save one of the alien races they had allied with. These aliens home world would be closer to the Daleks area of space and therefore harder to defend. The Doctor and humanity however would make one last ditch effort to help them, only to fail miserably.
The story would end with the Daleks invading and completely and utterly destroying the aliens home world. We'd see hordes of them as we regularly did in the Davies era flying through the air, killing everything in sight.
Those were always the best moments in the Davies era Dalek stories like in The Parting of the Ways and Doomsday. We'd see the Daleks slowly march their way towards their enemies who would throw absolutely everything they had at them only for it not to make the slightest bit of difference. They literally wouldn't even kill one Dalek. At most they'd slow them down a bit.
When the Daleks attacked the aliens homeworld you'd definitely try and emulate scenes like these, and have all of the aliens weaponry not even make a dent in one Dalek as the monsters mowed down everything in sight.
The end of the story would see humanity and the rest of her allies mourn an entire race that had been wiped out in a day by the Daleks, which would really highlight how they are the most dangerous monsters in the entire universe as only they could destroy and entire planet, history, culture and race in an instant.
Finally you could also have the Daleks be more sadistic like in Moffat's stories. I always thought it would have been a great idea to do a story about the Dalek camps.
You could have the Doctor be forced to go on a rescue mission deep into the heart of the camps (with Rusty helping them get in there.)
You would see thousands of different aliens locked up, suffering unimaginable torment. Just like they did with Tasha Lem, the Daleks would torture their victims to death and then revive them, over and over.
Some victims you could reveal had been in the camps for centuries with the Daleks still keeping them alive, torturing them to the point where they had forgotten who they were!
I'd also use this story to introduce Dalek X. Dalek X is a character from spin off material. He is a Dalek that enjoys torturing his victims and is feared, even by Dalek bounty hunters throughout the galaxy. The worst nightmare of people who slaughter Daleks for a living is to end up in Dalek X's torture chambers.
I'd love to have seen a scene where 12 is captured and tortured by Dalek X. Capaldi really captured the Doctors rage and hatred against the Daleks as well as Christopher Eccelston in my opinion, so it would have been great if he had got a really dramatic showdown with them.
I'd also reveal that a Dalek death ray stimulates every single pain receptor in its victims bodies to the maximum amount of pain they can feel. Thus being shot by a Dalek would literally be the most painful way to die!
I think its vital to have the Daleks do more than just kill their victims. One of the reasons I don't think the Daleks seem scary is because all they do is just shoot you.
Look at the Cybermen in comparison. They've always been scarier because they capture you and slowly rip your flesh away until its all replaced by metallic components, turning you into an emotionless machine monster.
Steven Moffat regardless of whatever else you may say about his Dalek stories understood that and came up with more grissly things for the Daleks to do to their victims, like the Dalek puppets and their ability to bring people they had killed back from the dead.
Imagine being cornered by a Steven Moffat era Dalek. Its a far more terrifying prospect than being cornered by an RTD one.
Yes the RTD one is an utterly unstoppable badass, but all it will do to you is shoot you and then that's it. With a Moff Dalek however it will keep you alive possibly for centuries in a state of agony. You can't even kill yourself to escape it, as it will still find a way to bring you back like they did with Tasha Lem.
I'd definitely continue this aspect of the Moff era and the introduction of Dalek X would be a great way of doing that.
Of course at the same time it would be important to show the Daleks killing as many people as possible. Whilst Moff had them do nastier things to their victims, its true that the monsters seemed less formidable as they only kill two people on screen in the entire 11th Doctors era.
You'd blend everything that had worked about previous writers portrayals together.
As for who could voice the Daleks well. I'd keep Nicholas Briggs on. I'm a big fan of Nicholas Briggs overall, and I think he does a brilliant job as the Daleks, but at the same time I would like there to be a bit more variety among the voices.
Gary Martin is an actor who I think would be a great choice for voicing the Daleks. Martin is one of the United Kingdoms most prolific voice artists. Among his most high profile roles include as the evil Dragon and main villain of the classic British animated series The Dreamstone, and Epideme the evil virus from Red Dwarf.
I'd love to see Martin come up with a suitably scary voice for Dalek X.
There's only so much one actor can do. In the Classic era, there were only three stories, (Power of the Daleks, Frontier in Space, and Death to the Daleks) where the monsters voices were supplied by just one actor.
Finally I would liked to have seen Davros return to 12's era, but in a way that actually followed on from his last appearance in Journey's End.
Now I didn't mind 12 and Davros' interactions with each other. There were some interesting moments, but I didn't like that story very much. At the time I enjoyed it sure, but on re-watch I didn't like the fact that Davros returning wasn't actually that big a deal.
The last time we saw Davros he had almost wiped out every universe. His return should have been a real "oh shit" moment for the Doctor and for the Daleks too.
I always looked at it this way. The new Daleks in Victory that slaughter the last of the Davros Daleks from Journey's End are actually more primitive.
The last of the Davros or Ironside Daleks defer to them sure, but still the Paradigm Daleks are actually from an earlier point in the Daleks history before the Time War.
Thus they don't have the technology that the RTD era Daleks had. This explains why the Daleks haven't conquered the entire universe during Matt Smith's time.
They are a full empire now so if they were as strong as the Davies era Daleks, then they would have presumably built another reality bomb and destroyed all of creation.
Clearly they aren't because they are more primitive. This can also explain why 11 was able to wipe them out so easily in The Time of the Doctor too. It doesn't make sense otherwise. How could the Daleks have won a war against the Time Lords when one Time Lord regenerating can wipe out an entire invasion fleet of them.
Remember the Daleks did win, as had it not been for all the Doctors cheating at the end of the Day of the Doctor then they would have slaughtered the Time Lords. See here.
So with this in mind, when Davros showed up he would be a vital asset to the Daleks. He would have knowledge of the Time War, and of Dalek history in general that could help advance them greatly.
Of course Davros wouldn't just be willing to hand it over to the Daleks either. Rather than just have the Daleks be his servants, or Davros be their pet, you'd have them both work together. Davros would need their power, they'd need his knowledge, and both would be happy to stab each other in the back when the time was right.
You'd have the Daleks suddenly gain new and devastating weapons the likes of which humanity and her allies had never seen before, which would alert the Doctor that something was up. The Doctor would then discover that Davros was supplying them with weapons which would be a big reveal of "oh no this is more dangerous than we thought".
You could also have after the war with the Daleks was over Davros being captured by the humans, and supplying them with weapons that could allow them to destroy their former allies against the Daleks., who in some cases might go back to being their enemies again.
There have been a number of solo Davros stories for Big Finish, and I think it would have be interesting to see if the villain could hold a story on tv without the Daleks.
Personally I think that Peter played better off the Daleks than any other villain. Whilst I am not overly keen on the season 9 opening two parter, I still did absolutely love this scene.
You can see how well Peter plays against the monsters. The Daleks were always his favourites. Everyone always goes on about how the Mondasian Cybermen were his favourite monsters, but no he has regularly said that it was the Daleks.
Sadly however the monsters weren't really anything in his era. They only made two major appearances, and they actually didn't get that many scenes with 12 either. The above sequence is practically the only major showdown between 12 and the Daleks. Sure he talks to Rusty a lot, but that's not quite the same thing as Rusty is a redeemed Dalek.
Added to that the Daleks seemed quite weak in his era. Apart from Into the Dalek we generally tended to see them get beaten up, outwitted or just stand in the background.
In the season 9 two parter they don't kill or torture anybody, they get outwitted by Missy (who kills one with a brooch), 12 also takes over their entire empire as he boasts in about 2 minutes (and they have to be saved by Colony Sarff).
Davros is also the one who completely comes up with their evil plan in The Witch's Familiar, and they literally just stand at the back, doing NOTHING (except fail to kill two people) and then when it all goes wrong they get beat up by their own sewers.
Following this we then see a tiny cameo in the finale where a Daleks has been made the servant of the Cloister Wraiths, and then the next year we have another tiny cameo where Bill ridicules everything about them, before one Dalek is unable to kill the villain of the week who then vaporises it into nothing but dust with a wave of her hand.
12's era wasn't exactly a golden age for the Daleks, and fair enough you might think as a Dalek fan I'm quite spoiled as 9 and 10's era's were such great era's for the monsters.
Still I think since they were Capaldi's favourites and arguably the villains he played the best off of, then it would have been good to have given them a strong story arc throughout his era, and its even more annoying when you look at Into the Dalek as that looks like it could have been the start of a truly brilliant story arc.
I think they should have given Capaldi a Dalek story every year that followed humanity's war against the Daleks.
Ideally I would have liked Capaldi to do 5 years (he actually almost did 5 years anyway. He was the current Doctor for 4 years, and really had it not been for this silly female Doctor nonsense I am sure they could have convinced him to do a 5th year.)
During those 5 years Capaldi would have had lots of Dalek stories that could have fully developed his dynamic with them and reinvigorated the monsters like never before.
7/ The Cybermen
The Cybermen have been very misused in New Who. Its not that their stories are bad, its more just that the writers have it in their heads that the Cybermen are second rate and write them accordingly.
For instance whilst RTD turned the Daleks into virtually gods, he did the opposite for the Cybermen and reduced them to unbelievably primitive earth bound villains.
All that's needed for the Cybermen is a little bit of love and respect from the writers. The concept is still brilliant and frightening, and furthermore as the Cybermen are known for changing their look every few years, then you don't have to try and revamp an old 60's or 70's design as you will with other monsters like the Ice Warriors and the Sontarans.
Now during 12's era we did actually see a bit of a renaissance for the Cybermen. They were 12's main enemies alongside Missy.
Though their first story Dark Water/Death in Heaven was the worst Doctor Who story ever made, it wasn't because of how they were treated (unless you count Cyber Brig.)
Their second big story, the season 10 finale wasn't that great a story either, but again it wasn't because of how the Cybermen were portrayed.
In fact the Cybermen in all fairness did have some absolutely brilliant moments.
Bill's conversion was genuinely horrifying, and 12's final battle against the Cybermen was a truly spectacular sequence.
So the Cybermen didn't really fare that badly in 12's era. In fact compared to other villains, they got off quite lightly.
Still I suppose things I'd like to see in general with the Cybermen in Doctor Who are the following.
First and foremost for them to be treated as a legitimate menace in the series. Even in 12's time they were still kind of undermined for other villains for the most part. In Dark Water/Death in Heaven for instance they were just Missy's mooks and had no plans or goals of their own.
The Cybermen need to get a big story where they are the main villains and aren't either trashed or pushed to the side for the Master or the Daleks, which sadly they haven't had yet in New Who.
They also I think need to give us a totally different design of Cybermen. I don't like the big clunky look in New Who, and the more sleeker look they gave them in Dark Water was terrible. Those Cybermen minced as they came out of their tanks!
I'd like to see Cybermen who don't stomp. The Cybermen are at their best when they can sneak up on you. One of the most terrifying moments is in Attack of the Cybermen when the monsters surprise Lytton as he has almost climbed to safety. You could never do that with the New Who Cybermen who stomp, stomp, stomp everywhere.
The Cybermen also work best in tight claustrophobic settings like in the sewers of London in the Invasion, or the Ice Tombs of Telos, where they could be lurking around any corner, and where if they corner you, you know there is no hope of escape.
The Cybermen also I don't think should talk that much. As Nicholas Briggs said what made them creepier than the bombastic Daleks was the way you could never tell what they were thinking.
I'd also play up the body horror aspect of the Cybermen. I remember Lord Slarr, a youtuber making some brilliant points that the Cybermen should actually look disgusting. There should still be bits of human flesh mixed in there, like with the Mondasian Cybermen who still had human hands, or the Cybermen in Earthshock who had flesh covering their mouths.
Also I think Cyber conversion should be shown to be a very slow and agonising process. Not just a quick flash with some buzzsaws and death rays and then its over like in the Tennant era.
Also NO more people who can resist Cyber conversion. Yvonne Hartman, Danny Pink, The Brigadier. Its undermined their menace too much that as long as you are a bit strong then you can just decide to not be a Cyberman. Once someone is converted then that should be it.
I do agree with Capaldi that the Mondasian Cybermen would be a good choice to return at some point too, though personally I would have preferred a story that showed you how they survived after the destruction of Mondas. That's a big gap in their history that might be quite interesting to explore.
We could see them slowly upgrade themselves as without Mondas as a power base they'd be dying. It would be like the old Troughton stories, more of a creepy base under siege story with the last of the Mondasian Cybermen struggling after the death of their world.
8/ The Sontarans
The Sontarans were somewhat undermined as a legitimate threat in 11's era. Now I did like Strax a lot. He was very likable and funny, but I would have liked to have seen the Sontarans at some point return to being the bad guys as that is what they were originally intended to be.
A story that I think would have been good to adapt for 12 is The First Sontarans. If you haven't heard it I strongly recommend it.
It features the 6th Doctor and Peri and reveals how the Sontarans were created. The Sontarans were the creation of a race called the Kaveetch whose homeworld Sontar, had been invaded by the Rutans. Though the first Sontaran warriors successfully drove off the Rutans, they later turned on and exterminated the Kaveetch whilst they were celebrating, with only a few Kaveetch managing to escape through time.
There are so many chilling moments throughout the story, such as when the surviving Kaveetch tell of how they had to abandon their children to the monsters as their planet went up in flames, or when one of the Kaveetch returns to Sontar and sees the devastating effect the Sontarans have had on it in her absence.
My favourite scene however is when the leader of the Kaveetch tells the Doctor that its possible that some other Kaveetch may have escaped only to be shot down instantly by a Sontaran commander that there is absolutely no possibility of any other survivors, after which he then simply dismisses the Kaveetch as an inferior species who lost their right to survive.
Its probably the darkest Sontaran story. At the end of the story the two surviving Kaveetch are forced to simply forget their vendetta against the Sontarans or else they too will end up dead.
I think you could adapt this story for television, and really all you'd need to do would be to change the name of the Doctors companion!
6 was always quite like 12 in a number of ways anyway, but this story is also a fairly straight forward action adventure that I think you could probably stick most Doctors in and it wouldn't be that different.
In my opinion Last of the Sontarans would have been a brilliant way of restoring the Sontarns to being one of the Doctors deadliest enemies rather than just comedy sidekicks.
9/ The Valeyard
The Valeyard was a villain introduced in the 6th Doctors era for the season long story arc Trial of a Time Lord. He was revealed to be an evil version of the Doctor created in between his 12th and 13th lives.
How he was created or why has never been revealed, and at the end of Trial of a Time Lord he is shown to have escaped.
Sadly over 30 years on and the Valeyard, save a tiny mention in The Name of the Doctor has been completely forgotten about.
Personally I think it would have been great if they had brought him back as the main villain for one of Peter Capaldi's seasons.
I would have loved it if they had used the fan theory that Handy was actually the Valeyard.
Now for those of you who don't know who he is, Handy was the clone of the Doctor that was created in the season 4 finale The Stolen Earth/Journey's End, who eventually went off to live with Rose Tyler in another universe.
Fans have been speculating that he was the Valeyard since the story aired, and the 2009 comic book miniseries The Forgotten got in on the idea by having the Meta Crisis Doctor seemingly return only now going by the name of the Valeyard! Ultimately this version of the Valeyard was later revealed to be just a dream, but it still shows you how popular the theory is. There is a lot of potential in this story.
To start with it would be an absolutely sensational story. Think about it, the Doctor would be facing the minions of an enemy who knows him better than anyone else and also hates him more than anyone else in the universe.
Naturally viewers would think it was the Master, but then at the end of the episode David Tennant would emerge, much older looking and full of hate.
You'd have to explain how the Valeyard went from looking like David Tennant to Michael Jayston, as well as what happened to Rose.
Personally I see it as going like this. The Doctor and Handy were mistaken as to how much Time Lord DNA Handy had. They both thought he would age like a human, and whilst he did only have one life,  it was ultimately the same length as an individual Time Lord incarnation's life span and thus far longer than a human one.
As a result he outlived Rose. They still had a happy life together. You wouldn't undo that, but after she died of old age, Handy would start to go mad. With no one to curb his darker impulses, and being left on earth, one planet, outliving everyone he loved, Handy would grow to resent the Doctor.
He'd have a point when you think about it, as what was it the Doctor exiled him for exactly? Destroying the Daleks? Kind of hypocritical when in the next story Dalek story, Victory he tried to wipe them out!
Handy would kind of be like the Doctors version of Khan from Star Trek. The villain who does have a genuine grievance against the main character, as the hero did just stick them somewhere and then forgot about them.
When he returned to make the Doctor pay (having found a way to travel between universes somehow) he would try and steal 12's new regeneration cycle. He would manage to steal one regeneration from the Doctors new cycle during the story.
At the end of the two parter we would see Handy regenerate into a young Michael Jayston, which would be achieved the same way that the young John Hurt was in The Night of the Doctor.
The Valeyard would then reappear in the season finale, played by Michael Jayston the age he is now, (with Trial of a Time Lord having happened in between from the Valeyards perspective.) This story would then mark the final showdown between the Doctor.
I think it would be interesting to have the Valeyard use the Moment against the Doctor.
The Doctor must have put the moment somewhere safe. Its the most powerful weapon in the universe remember so he's not likely to just leave it lying around. He wouldn't kill it as its sentient, and he probably wouldn't trust himself with it after he believed he burned Gallifrey, and he couldn't give it back to the Time Lords, so it must have hid it somewhere.
The Valeyard meanwhile who has all of the Doctors memories would know where it was stashed and so he could capture it and use it as a weapon.
The Valeyard would cannibalise it and use it to create a paradox machine type weapon that could control the universe.
This could also explain how he intended to steal the 6th Doctors remaining lives in Trial of a Time Lord without wiping himself from history.
In the finale the Moment would be struggling to break free from his control whilst the Doctor would perhaps be forced to work with one of his enemies like the Rani to bring down the Valeyard.
I think it would be a great way of linking Old and New Who together. You'd bring the Time War story arc, the Doctor/Rose love story, and the Trial story arc all together.
I'm really annoyed that they didn't take the golden opportunity to do this story arc.
10/ The Rani
A very underused villain. The Rani in some ways is just as interesting a character as the Master himself.
Unlike the Master or Davros the Rani did not seek to conquer the universe. She was a great scientist back on Gallifrey and simply seeks to further her experiments which she believes are for the greater good of the universe.
She is not above experimenting on animals however and sadly to her that's all human beings are. She has a point in a way. Human beings are billions of years behind Time Lords, as seen with Donna a human can't contain the knowledge of even a lowly Time Lord like the Doctor without dying!
Added to that our life spans are pitifully short compared to theirs. One Time Lord's incarnation can last for 1100 years alone.
Now given the horrifying ways we mistreat animals can we really have that much of a moral high ground to the Rani. Can the Doctor?
DOCTOR: These are human beings, Rani. Living creatures that have done you no harm. 
RANI: They're carnivores. What harm have the animals in the fields done them? The rabbits they snare, the sheep they nourish to slaughter. Do they worry about the lesser species when they sink their teeth into a lamb chop? 
The Rani also somewhat refreshingly isn't utterly obsessed with the Doctor either. She simply regards him as a nuisance, and really tends to view both the Doctor and the Master as nothing but a pair of sad gits!
RANI: You were expecting to see the Master? 
DOCTOR: To see? Not exactly. He was burnt to a crisp the last time I saw him. 
RANI: Your smugness is misplaced. He's here. He's very much alive and he wants vengeance, curse the pair of you. 
DOCTOR: Well, since we're insulting each other, I can't say I care much for your taste in clothes. Doesn't do a thing for you. 
RANI: Hmm, your regeneration's not too attractive, either. But at least I can change my appearance. You're stuck with what you've got. 
DOCTOR: My face is of no importance. Brain regeneration is what I need. I should have been able to pin this one down to you. Personality changes, probably due to an imbalance in body chemicals. Yes, you're the obvious culprit. Well, you had me fooled, if that's any consolation. 
RANI: It isn't. 
What's interesting about the Rani and the Master is that they balance each other out.
In some ways the Master is worse, as all he cares about is power for himself, and his own petty feud with the Doctor.
At the same time however the Rani is in some ways worse as the Master at the very least the Master still views human beings as intelligent beings.
Ironically in his own twisted way the Master loves the earth as much as humanity does, which is why he is always trying to rule us, instead of say the Ice Warriors.
The Rani however sees us as just pests insects and that's why she experiments on us rather than (in her mind) an intelligent race.
Whilst the Master can have respect for the Doctors human allies and companions like Jo Grant and Martha Jones, the Rani will just view us as lab rats, and in some ways that makes her even more terrifying.
The Rani is also in some ways far more intelligent than the Master or the Doctor. The Doctor and the Master back on Gallifrey were miserable little nobodies. Both were failures at the Academy, (with the Doctor only scraping by with 50 percent on the second attempt.)
The Rani meanwhile was once one of the greatest scientific minds on Gallifrey, responsible for many great advances in technology, who ultimately was forced to go into exile after one of her experiments went wrong.
She is therefore capable of many great things that neither the Master or Doctor are, and her TARDIS is also vastly superior too.
At the same time however the Master is a more experience criminal, and is far more sly than the Rani. When they first meet she has nothing but contempt for him, but the Master is able to trick her and manipulate her by playing on her pride until eventually she agrees to help him.
RANI: At last you're back, you incompetent egoist. Give me my phial. 
MASTER: This? The precious brain fluid? And I thought you were waiting for me. 
RANI: If I didn't need that desperately, I'd have put light years between us. 
MASTER: What better reason could I have for keeping it? 
RANI: You'll play that card once to often. With you on the scene, I might be wiser to cut my losses and go. 
MASTER: Perhaps this will make you change your mind. Read it. 
(Stephenson's letter.) 
RANI: The meeting's been cancelled? 
MASTER: No, it was never delivered. 
RANI: Well 
MASTER: You disappoint me. A scientist and you're not thinking objectively. Davy, Faraday, Telford and others. Over twenty men of genius. Have you no conception of what we could achieve if we control them? Harness their genius, and this planet could become the platform for the most devastating power in the universe. 
RANI: You're forgetting, I already rule a planet. Miasimia Goria. 
MASTER: Help me, and I promise you all the facilities you need. Instead of sneaking back here in disguise, you'll be able to set up a laboratory and process as many humans as you choose. A hundred, a thousand, there are millions of them. 
RANI: What guarantee would I have? 
MASTER: My need. That unique box of parasites will not go far. Only you have the formula. 
RANI: The Time Lords will never permit it.                                                                        MASTER: Who's going to alert them?
RANI: Indeed.
You can see how the two villains balance each other out quite well and make an effective team. Its not like Doomsday where the Cybermen just get completely undermined. Both villains play on each others strengths and weaknesses to get what they want.
Another interesting aspect of the Rani's character is that she loves Dinosaurs as much as the Doctor loves humans. In her first story she even keeps several Tyrannosaurus Rex's as pets!
Personally I think its very short sighted to assume that NOTHING interesting could be done with this villain, just because her second story, Time and the Rani was crap.
I'm not going to defend Time and the Rani. It is terrible, but its hardly because the Rani is the main villain in it. The story had everything going against it. McCoy was cast at the last minute, Andrew Cartmel had no experience with tv, the team were told to make it camper and sillier by Michael Grade (who said that it was to counteract the "it was too violent" criticisms but in actual fact it was just to harm it.)
All of these factors would have made it a crap story whether it was the Rani, the Cybermen, the Daleks or the Master who was the main villain. I might add the Master and the Cybermen have been in far worse stories than Time and the Rani in New Who, like Dark Water/Death in Heaven.
There is so much that could be done with the Rani in New Who. Like what happened to her during the Time War? Did she perhaps create many of the monstrosities that the Tenth Doctor described during the final days of the war, perhaps as weapons to destroy the Daleks that backfired?
You could have the Rani try and capture the Doctor to find out how the Time Lords were able to give him more regenerations. The secret of more regenerations was always presumably something that the high council kept locked up secret.
Now however that they were gone, and the Doctor had been given new lives you could have the Rani try and find a way to discover the secret from the Doctors bones!
I also think it would be interesting to explore her relationship with the Silurians. We know she loves Dinosaurs, and since the Silurians are for all intents and purposes Dinosaur people, then presumably she would think there was some potential in their race.
I think it would be interesting if you had the Doctor travel back to the time of the Silurians and discover that to them the Rani is a hero. The Rani would not few the Silurians as just animals the way she does humanity (as the Silurians were always more advanced than humanity.)
She could have saved them from alien invasions, diseases, and helped build up their society much to the Doctors shock.
You could also do an interesting story where the Rani tries to aid the Silurians in stopping the asteroid from landing (which caused them to retreat underground and go into hibernation, later allowing humanity to take over in their absence.)
I think this would have been an interesting idea for a story as it would have in some ways cast the Doctor as the villain of the piece.
The Doctor would have to sabotage the Silurians and the Rani's attempts to build the rocket, forcing them to go underground in order to save humanity, but at the same time he would be basically dooming the Silurians.
The Doctor would not have the moral high ground, as he would essentially be destroying one civilisation in order to allow another one to exist in its place, but at the same time the Rani obviously wouldn't either as she would be trying to wipe humanity from existence. It would be a fight between two Time Lords for the future of their favourite races which I think could be an interesting conflict.
You would also have the Rani and the Master work together again at some point too.
Sarah Parish and Juliet Aubrey would be my top two choices for the Rani. Both have experience playing villains in genre series. Aubrey's character from the British sci fi series Primeval is somewhat similar to the Rani in that she is a ruthless scientist who seems to prefer Dinosaurs to people!
Parish and Aubrey also both look more mature, cerebral, yet also somewhat cruel like Kate O'Mara (though I'm sure they're lovely people in real life.)
Sarah Parish
Juliet Aubrey
I would have LOVED to have seen either of these actresses opposite Robert Carlyle as the Master.
The reasons that Steven Moffat always gave for not bringing the Rani back were so lame. He claimed no one would know who she was. Really? That why you brought back the Great Intelligence, the Autons, the Silurians and fucking Coal Hill School?
I think its a shame that we didn't get to see at least one Rani story in New Who.
11/ Romana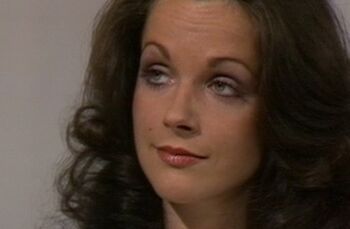 Romana is a great character who I think should have been brought back along with Gallifrey.
There is a lot of room for development as the character was meant to have been the President of Gallifrey during the war, but was at some stage dethroned by Rassilon. It seems likely that the Time Lords felt she wasn't the right person to lead them against the Daleks.
They would have chosen Rassilon, simply because he was more ruthless and vicious, which eventually led to the corruption of their society in general.
When she returned Romana could perhaps be a more embittered, resentful character at first who would gradually soften up and return to her old self at first.
If Romana's reintroduction went well, then I would have given her, her own series instead of Class.
There's a lot of value in a Romana spin off. To start with I feel it would have got round the whole female Doctor debate rather nicely. Also I think that with Romana for once you'd have a Time Lord character that you could flesh out a bit more.
The thing about the Doctor and the Master is that they are meant to be mysterious so you can't really expand on their backstory at all.
Romana could be a totally different hero, with her own set of enemies, companions, her own TARDIS, and you could also have brilliant crossovers between Doctor Who and Romana.
Also a Romana show would be the only one that could ever rival Doctor Who as it could potentially run for as long, as the character of Romana can change her face too.
As for who could play Romana well I think Dawn Steele and Katie McGrath would be great choices.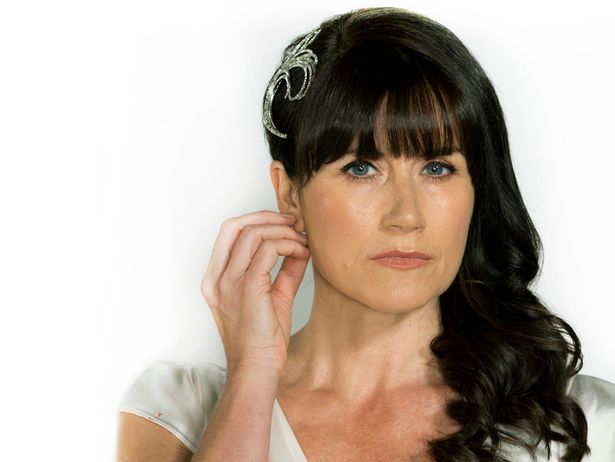 Dawn Steele
Katie McGrath
To be honest I think Katie would probably be better opposite Capaldi. As Dawn is Scottish then it would probably look like a Scottish mafia if the Doctor, the Master and Romana were all Scottish, though Dawn could always play a later incarnation of Romana down the line in her own show.
12/ Rassilon
I think Rassilon would have been a good villain for 12. They did have him face 12 in Hell Bent, but not only did I not like that episode (in fact I think its another contender for the worst episode of all time after Dark Water/Death in Heaven)
I also did not like Donald Sumpters performance as Rassilon either. He is a good actor, but that version of what was supposed to be the most powerful Time Lord of them all was just too ineffective and weak.
I think Brian Blessed would have been an amazing choice for Rassilon. Brian is a massive Doctor Who fan, and he's good at playing, big, grandoise, mighty characters (to say the least.)
I think Rassilon could have been an interesting opponent for 12 and the Master. You could have it that at the climax of the End of Time, Rassilon and the Master fell through the vortex together and didn't end up on Gallifrey but somewhere else (with both of them regenerating at the same time.)
Rassilon would be such a threat that the Doctor and the Master would be forced to team up at one point. Remember the Master hates Rassilon more than he does the Doctor, so there could be room for some quite interesting conflict between Robert Carlyle and Brian Blessed.
I can just see a scene where Rassilon mocks the Master telling him that ironically the Master has been nothing but his pawn for his entire life, which in a way is true.
Rassilon is a character whose history on television has always been a bit sketchy, but there is plenty of spin off material you could draw from to flesh him out on screen.
13/ Historicals
Now the historicals were stories which featured the Doctor travelling back to the past, but there not being any other sci fi elements other than the Doctor himself.
Whilst unpopular at the time many historicals such as Marco Polo and the Crusades have since gone on to become among the highest rate 60's stories.
Sadly however other than Black Orchid, a short, two part 80's story, there haven't been any attempt at pure historicals since the Troughton era!
Personally I think its time for a comeback. Given that Peter wanted to draw on the First Doctors era for inspiration.
Whilst the historicals were big flops during the 60's, I think times have moved on. You have to remember that back then Doctor Who was a sensation because of its monsters like the Daleks and the Cybermen. So naturally people would be upset when they didn't appear.
However in later years I'd say that Doctor Who became more popular because of the variety of its stories. Really I don't think the odd historical would upset viewers too much, and if well researched and written I think they could end up being very popular too.
14/ Different Music
Now I don't hate Murray Gold. I've liked a lot of his work for the show, but after 10 years (when Peter first took over) it was time for a change.
I also find that Gold's music can be intrusive at certain points too. Its always so loud and jarring and boisterous which is fine for a big moment like Capaldi blasting the shit out of the Cybermen, but I'd rather that there not be music ALL the time, and for there to be more subtle, quiet music for more low key, spooky scenes such as the Cybermen creeping up on their victims.
15/ Less Soap Opera
A part of the reason that I wanted Osgood and Journey Blue to be the two companions is because I feel that they would cut out the soap opera elements.
New Who tends to focus too much on the companion for my liking. Worse the companions life is often an everyday boring thing. Really Doctor Who is a sci fi show first and foremost.
Now I understand that a lot of fans and viewers like these scenes as they do help to flesh the companions out.
So I'd see a happy compromise simply being to have the companions home life being more sci fi oriented, like Osgood and Journey Blue. Osgood works for an organisation designed to track down aliens, whilst Journey comes from the future with the Daleks so if you did go back to their home lives then it wouldn't just be sitting in a kitchen with Clara's family or eating chips with Jackie Tyle and Mickey.
Conclusion
I think that if the 12th Doctors era had been a return to more adventure based stories, had explored the search for Gallifrey story arc, and featured more Time Lord characters then it would have been better.
I see the ideal layout of the Capaldi era overall being this.
1/ Capaldi does 5 years.
2/ The Daleks, the Robert Carlyle version of the Master and the Brian Blessed version of Rassilon are the most recurring old enemies throughout his era (with other old enemies only appearing fleetingly, maybe once or twice each in his era. The rest of the time, its all new villains.)
3/ Return to historicals and stories set on alien planets. NO stories about the companions home life
4/ Capaldi is not undermined for his companions.
5/ Focus is put on Capaldi rather than on setting things up for the next Doctor to be a woman.
Sadly however I feel that they wasted Capaldi for the 4 years they had him. Still you might feel differently or have your own ideas about the series, so let me know in the comments below.
Thanks for reading.