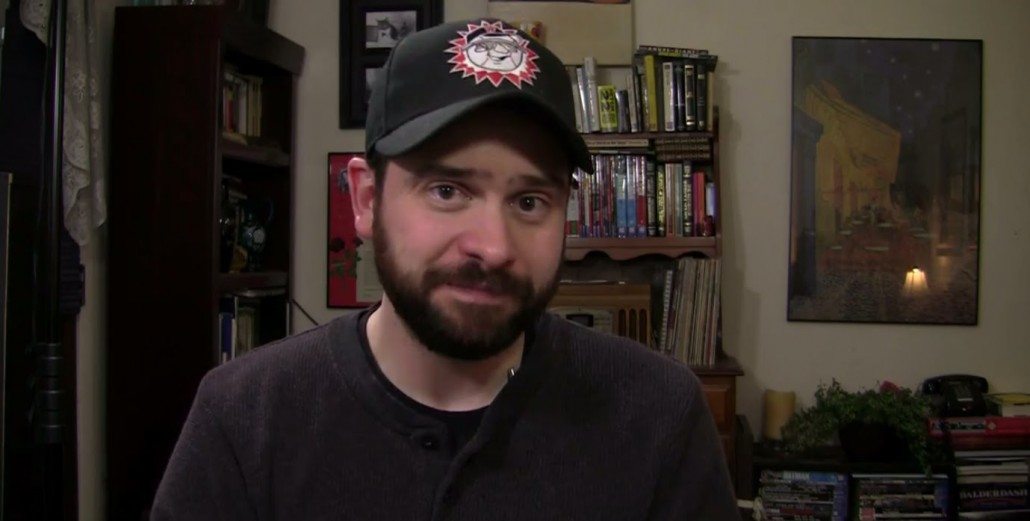 Clowns to the left of me, Jokers to the right, here I am, stuck in the middle with you.
I have identified as a socialist for pretty much most of my adult life, but in the last few years I have come to see that socialism is obviously far from perfect. No political ideology is. I still believe in socialised concepts such as the welfare state and the NHS, but now I think a mixed economy utilising the best aspects of both socialism and capitalism is the way forward for the west, until we are ready for a full socialist society.
Sadly however despite still having some overlap with them on many key issues, I would never wish to associate myself with the left as in the last few years it has become a sick parody of its former self.
Its bigoted towards white men, its fascist and threatens to shut people who disagree with it down, it is willing to look the other way in the face of atrocities for its own agendas, and finally the left also has a soft bigotry of low expectations towards dark skinned people.
As a result of this many young people have abandoned the left and turned towards right wingers. In fact generation Z is said to be the most conservative generation since World War 2.
I myself whilst never abandoning my left wing principles, would certainly in the last few years have probably viewed the right as being better than the left overall I must admit.
However fortunately I have realised that actually there are just as many SJWs on the right.
Right wing SJWs currently are not as big a threat as left wing SJWs as its the left that has all of the institutional power. Yes we do have a right wing government in power in both the UK and the US, but ultimately the media is where the real power lies, and it is totally dominated by left wing identity politics. Also in real life if you say you disagree with any piece of received left wing dogma, like say the gender wage gap which has been debunked time and time again.
Then you are more likely to become a social pariah among friends you've known for years, even decades. You might actually be fired from your job and black listed.
Still this doesn't mean that right wing SJWs wouldn't do the same if they were in power. They can appear to be more logical, and reasonable because they are attacking the current fascists in power, but don't be fooled.
An SJW, right wing or left wing is still an SJW. They are not really political. They are tribal and they have decided to latch onto one team, and will follow everything their home team does regardless.
Things like capitalism, socialism and feminism have really replaced religion in modern secular societies. If you dare to question anything these ideologies preach, then you will be attacked by their followers for being a heretic.
In this article I am going to run through the ways that the right and the left really are no different in terms of their behaviour.
Politics is not the same as religion. It should be looked at in an objective and fair way, and what is best for the current situation we are in, but sadly the following examples of tribalism from both sides prevents that from happening.
1/ Fidel Castro and Augusto Pinochet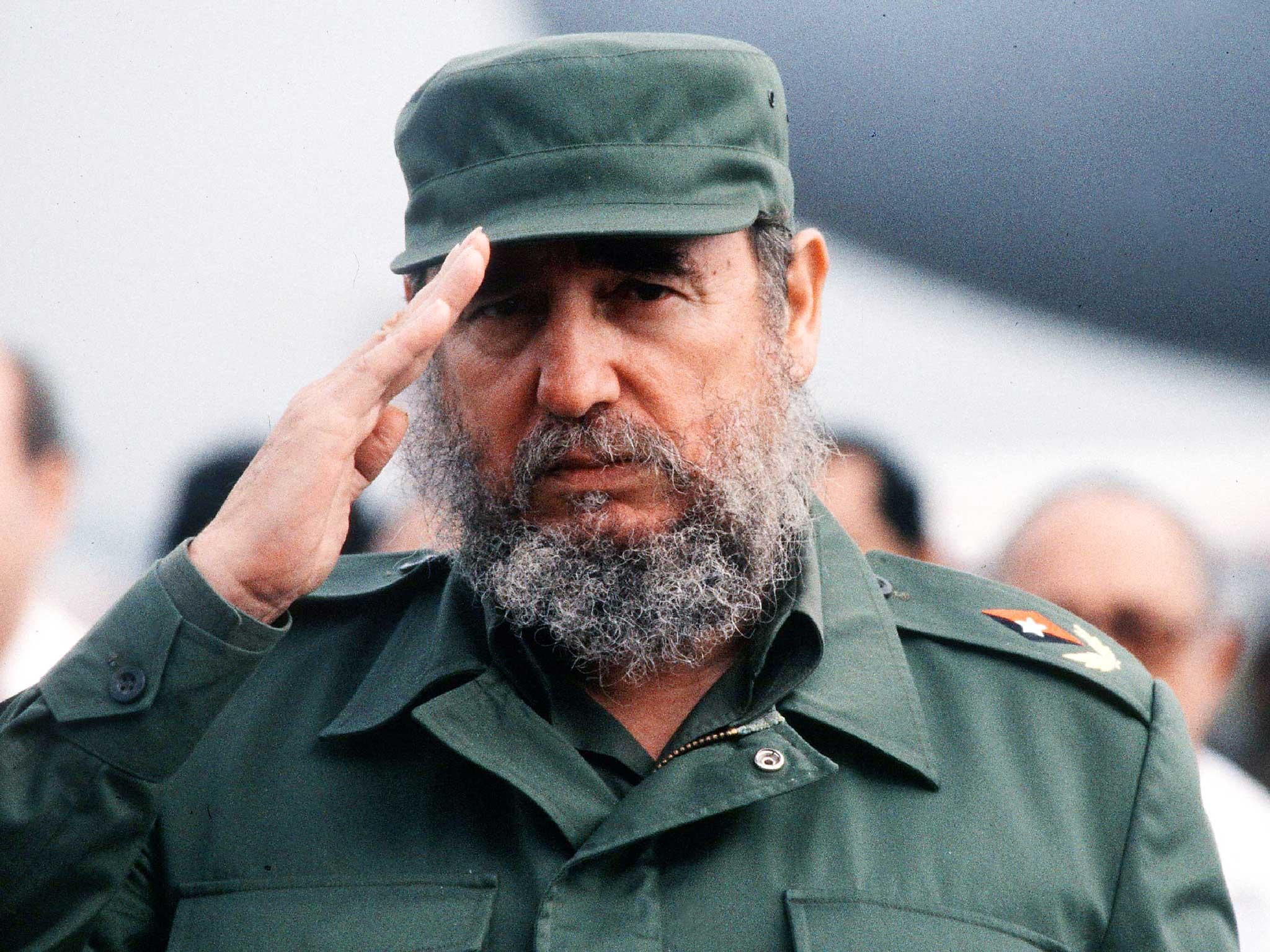 These two fine gentlemen dindunuffin.
When the Cuban dictator Fidel Castro died, the left lined up to canonise him as a great man and a fighter for justice and freedom around the world.
Naturally many people on the right called them out on their hypocrisy. They pointed out that Castro was above all else a dictator who took away people's right to vote, and that in the earlier years of his rule he, by his own admission persecuted homosexuals.
Fidel Castro Takes Blame For Persecution of Gay People
Yet the same people like Justin Trudeau and Jeremy Corbyn who love to virtue signal about how much they hate Trump for supposedly being homophobic were singing the praises of this man.
The leftists will often try and justify Castro's human rights violations by pointing to the good things he did for his country, such as freeing it from the corrupt government owned by the American Mafia (who were definitely worse), and bringing in free education and health care for his people.
Still this obviously does not even begin to excuse the inhuman barbarity that LGBT people in Cuba were subjected too for years from Castro's government.
This Is How Fidel Castro Persecuted Gay People
Still whilst the rightists were correct to call the left out on their hypocrisy here, at the same time they ultimately lost the moral high ground when they started defending Augusto Pinochet.
Pinochet was a Chilean dictator who ruled from 1973 to 1990. He overthrew the democratically elected socialist government of Chile and imposed a truly brutal regime that silenced any opposition.
Whilst it did not cause as many deaths as some other dictatorships, the Pinochet regime was still nevertheless notorious for its horrific sadism.
Pinochet's soldiers tortured men, women and children in such gruesome ways as electrocuting their genitals, raping them, and forcing them to carry out incest, pedophillia and even cannibalism at gun point. He even had women raped by dogs!
Here are some sources to back this up.
Law Lords Told of Pinochet Atrocities
Agusto Pinochet's Nazi Pedophile Cult
The Absurd Defence of Augusto Pinochet
Yet in spite of this and the fact that he was a dictator, the very same right who ridiculed leftists like Justin Trudeau for overlooking Castro's sins all lined up one after another to actually try and defend a monster like Pinochet.
Sargon of Akkad who did a whole video attacking Castro and his apologists for instance is an apologist for Pinochet to some extent. He said in a recent video that all Pinochet did was get rid of his communist problem.
Its disgusting that Sargon would dismiss women who were forced to have sex with their own children, had spiders shoved up their genitals, and men who were raped in front of the rest of the prisoners and were forced to eat their own shit; as just being Pinochet getting rid of his communist problem.
Look at this video from Coach Red Pill.
All of the same arguments the left used to try and overlook Castro's faults are used by Coach Red Pill.
1/ There were no atrocities in Cuba or Chile, because I lived there, went on holiday there and I didn't see anything.
2/ Yes he was a dictator who took away the people's right to vote, and he silenced all opposition in the most brutal ways possible, and normally I'm a big supporter of democracy and freedom of speech, but well it was okay when Pinochet/Castro did it because of the uh, economy.
3/ All of the people they tortured and killed were just trouble makers trying to overthrow their rightful leader, even though a lot of their victims were just citizens, innocent people, even children who suffered the most horrific deaths, I'm still going to dismiss them as getting what they deserved.
Now sometimes it is true that in order to prevent a greater threat we have to take the side of a dictator. For instance in Syria right now Assad though a brutal and evil man is a better option than ISIS as if they were to take control from him, even more innocent people would die.
This article here from a gay man, a group that Assad is persecuting sums up why its better to side with Assad over ISIS as with Assad for the most part you can still live under him, even if it isn't exactly a good existence, yet with ISIS they would throw you off a roof for being gay.
We Don't Have Rights But We Are Alive
However the right and the lefts defence for Pinochet and Castro isn't just a lesser of two evils attitude. To be fair an argument could be made for Castro being the lesser of two evils compared to what ruled before him. But again the likes of Corbyn don't come at it from that attitude. They praise him as a great man and overlook all of his faults.
Pinochet meanwhile was ironically only able to seize power thanks to American intervention. Many of the rightists who are apologists for Pinochet are also against intervention in places like Syria, Libya and Iraq (hence their support for Trump.)
I agree with them of course on foreign intervention in countries like Iraq and Libya just making the existing problems worse, but still how can these people then suddenly think it's okay to remove an actual democratically elected leader which Salvador Allende was, and back a brutal dictator when its Pinochet?
(Look at the comments from right wing SJWs on this video which actually documents the horrors of the Pinochet regime. You can see more demonizing of Pinochet's victims.)
These people just simply can't accept that their favoured political ideology might be open to abuse, and might lead to things like the above, so they do their best to cover it up, or even just stick their fingers in their ears when being presented with the horrors it has caused.
This in turn just leads to my next point.
2/ "They Just Weren't Doing It Right"
Right wingers will often sneer at SJWs who identify as communists and socialists. Whenever people bring up the communist and socialist states that have failed and led to massive human loss, the left wing SJWs response will always be "they just weren't doing communism right".
Hilariously however right wingers like Paul Joseph Watson and Sargon of Akkad use the exact same defence when trying to excuse the horrors and atrocities that capitalism has caused on a global scale too of "that's not real capitalism, that's just corprotism, or crony capitalism.".
In the above video we see a debate between a socialist and a capitalist. Now again on the surface the capitalist obviously seems more reasonable, and he is more reasonable. The left winger who was given the unfortunate nickname of Aids Skrillex by the internet, screams and shouts, is openly bigoted towards white men, and dog piles with his friends on the one guy.
Still ultimately Aids Skrillex and the Info Wars Journalist's arguments on socialism and capitalism are really no different.
They both say that they have never seen real socialism or real capitalism and also try and score points against the other side "yeah socialism may be failing in Venezeula, but capitalism caused the Iraq war".
Of course trying to simply score points against the other side doesn't always have to have anything to even do with politics. It can often lead to cringy attempts at proving who is cooler and more trendy with the young crowd (often by people who are completely out of touch), such as this.
As a result neither side is able to look at the failings of their own political ideologies, acknowledge them and try to fix them. Leftists and rightists are both locked in a cycle of "no its just bad people" and whataboutism.
Free market capitalism does lead to corprotism. In the free market you have to eliminate all competition, so naturally the biggest business will want to crush all of the smaller ones, leading to everything eventually being owned by one corrupt organisation. I'd also argue that globalism comes from free market capitalism too. After all a business will have to expand beyond even its home country, and eventually become the dominant global business.
Ironically all of the people that those on the right despise, George Soros, and Hillary Clinton are free market capitalists who are just simply trying to make their business the top one, regardless of the cost.
Of course at the same time, yes communism and socialism are ideologies that want to hand more power over to the government and so are obviously more open to fascism.
This is why I favour a mixed economy. A mixed economy would in my opinion help to overcome many of the problems inherent in both capitalism and socialism.
On the one hand I would like to see free health care and the welfare state be provided to people as safety nets. I also would like to see the railways, and basic resources such as gas and electricity be nationalised too. However at the same time independent businesses that can create their own product, (rather than simply monopolise something that should be for everyone) and the media should all be independent too.
Sadly however the left and the right's tribalism will prevent there from ever being a discussion about the merits of both capitalism and socialism, as they have to demonise the other side, whilst ignoring any of the faults with their own.
3/ Soft Bigotry Of Low Expectations Towards Dark Skinned People
People hate me just because I am a strong black/Muslim woman. Its totally not because I am a lying, two faced, scummy, money grubbing bigot.
Neither the left nor the right these days hate dark skinned people. well the alt right does, but since its such a tiny minority among the actual right then it doesn't really matter.
Still both have sadly shown that they do not treat dark skinned people as equals. They often don't hold dark skinned people to the same high moral standard as they do white people, and worse they are also fond of using black people as human shields to defend their arguments and use them as trophies to show how not racist they are to their enemies.
The left's soft bigotry of low expectations is most notable in their attempts to shut down any criticism of Islam.
Islam is possibly the most evil ideology on the planet. Its holy book the Quran tells all Muslims to exterminate non believers, that women are inferior to men, that all gay people be exterminated and that all black people are ugly pug nosed raisin headed animals, fit only to serve white people.
Ironically Muhammad was not only described as being snow white, but in the Hadith it is said that to describe him as dark skinned is punishable by death! Its also worth noting that Arabs are classed as Caucasians too.
Here are sources to back up what I am saying about Islam.
Now this is not to say that all Muslims are evil. There are many decent Muslims in the west. These Muslims either ignore the heinous parts of the Quran, or I think in some cases they haven't even read it, and have just taken their parents or their local Imam's word that Islam is a peaceful religion. After all not all Jewish people have read the Old Testament in the west, and not all Christians have read the bible either.
For these kinds of Muslims, their religion is either just a source of comfort for the hardships of life, like losing a loved one, or its just a series of traditions and a way of keeping their people together in a community, or even just a social thing.
However Muslims who do follow and are raised on what the Quran actually says at least hold bigoted views towards women, Jews and LGBT people, as well as other religious groups such as Hindus and Christians.
In any country where Islam is allowed to call the shots such as Saudi Arabia, or Iran then homosexuality is illegal, or even punishable by death and women hold fewer rights than men, whilst many Muslim countries still hold Africans as slaves.
Twenty First Century African Slaves in Islamic Countries
Christians are also as a result of Muslims actions, the most persecuted religious group worldwide
Christians Most Persecuted Religious Group Worldwide
Christians Most Persecuted Religious Group
Then of course there is the historic genocide of Hindus as a result of Islamic actions, and their current persecution of Hindus in countries like Bangladesh.
Muslim Persecution of Hindus In Bangladeshi
Muslim Persecution of Hindus in India
The Biggest Genocide In Human History: Islamic Invasion of India
Even in the United Kingdom over 50 percent of British Muslims think homosexuality should be criminalised, compared to 2 percent of all other groups in the UK.
Over 50 Percent of British Muslims Think Homosexuality Should Be Criminalised
The majority of grooming gangs are also Muslim as well. This behaviour stems from what Islam says about women. Muhammed outright said that "your women are your fields, so go into your fields whenever and whichever way you want."
Not surprisingly when one group of people are raised on these types of beliefs then they are probably going to be better represented in things like grooming gangs rather than in things like winning the Nobel Prize.
Now again this is not to say that ALL Muslims are like this, or that we should ban Muslims from coming to the country. However a proper and sensible discussion needs to be had about Islam.
The same problems are not happening with other religious groups like Sikhs and Christians. To say that all religions are equally bad is not only dishonest, its utter cowardice.
As Sam Harris has pointed out many times in the past, you could hardly say Buddhism or Jainism are in any way comparable to Islam. Jainism specifically tells its followers to preserve all forms of life, even insects! In what way is that comparable to a religion whose founder tells his followers "I have been made victorious with terror!"
Yes there are dodgy passages in the New Testament, but overall Jesus is a benevolent figure. He was someone who ultimately said to love your enemies, he made a point of separating the Church from the state, and didn't command his followers to conquer people.
The Old Testament meanwhile is morally every bit as disgusting as the Quran. However from a practical point of view it is less dangerous in the modern world than the Quran is for a number of reasons.
To start with its open to interpretation. There are so many contradictions in the Old Testament, and it is also not presented as the actual word of God, but a second hand account. Also the Old Testament doesn't actually promise its followers an afterlife if they martyr themselves either.
The Quran however is presented as the definitive word of God and therefore everything in it has to be taken literally. Also it is not full of contradictions either. Muhammed does preach love and acceptance in the early stages of his career, but he later tells his followers to ignore these teachings.
The reason Muhammed preached peace in the earlier passages of the Quran was simply because at that point his forces weren't as strong. Once they were however Muhammed abandoned these teachings and even told his followers that when they are low in number, they should lie about being peaceful to non Muslims until their forces are strong enough to slaughter the non believers.
Muhammed named this process Taqiyya.
David Wood sums it up as always.
Taqiyya in action.
Finally the Jewish and Christian faiths have also had many reformations too that have purged them of their violent passages.
For all of these reasons Islam is currently the most dangerous ideology, never mind religion on the face of the planet.
I would love if it just vanished, but its too deeply rooted for that. So instead I think it needs to be made toothless until it does just become a harmless faith.
Peaceful measures can be taken to achieve this that don't involve tarring all Muslims as the same.
To start with Saudi Arabia should be boycotted the same way that South Africa was. Also Islamic reformers such as Imam Tawhidi should be given more air time and support.
Also no more concessions should be made to Islam. All Sharia courts, Muslim faith schools etc, should be shut down right away. Islam needs to integrate with OUR culture, not the other way around.
Also Islam should be criticised in public as much as any other ideology and religion to ensure that there are no double standards against other faiths.
Shutting down all legit criticism of Islam will lead to more suffering for everyone.
Obviously the victims of Islam, here and around the world will be left out in the cold to suffer in silence.
Politically Correct Do Gooders Shutting Down Discussion About Muslim Grooming Gangs
Silencing Rochdale Grooming Gangs Is Foul Snub To Victims
Furthermore the Muslim reformers who are threatened with death every day will be more vulnerable as a result too, as no one will know the danger they are placing themselves in, in trying to reform the most retrograde ideology, as hey Islam is already peaceful right?
Imam Tawhidi Sent Chilling Death Threat
Assault Threats To Australian Imam Over Calls To Close Muslim School
Death Threats Are Nothing New For Muslim Reformers.
Finally the more problems Islam causes in our society, the more anger there will be directed towards the Muslim community as a whole, but with no practical solution being offered up, people will eventually turn to genuine right wing extremists who will smear all Muslims as potential terrorists.
Sadly however the left are the people who are preventing any reasonable discussion about Islam being had, as they see all criticism of Islam as racist (despite Islam not being a race), simply because most Muslims have brown skin.
That literally is it. If Islam was a religion practised by mostly white people like Christianity or Scientology, then left wingers would have no problem with attacking it. Hell they'd probably be calling for it to be banned.
Of course ironically the left ends up betraying many of the groups that it sees itself as champions of such as women and LGBT people when it tries to silence all reasonable criticism of Islam as racism.
Goldsmith University Feminists Side With Islamists
I know Kraut is a doxxing arsehole, but this vid is probably the best run down on the horrific extent of Islamic homophobia there is. Set some time aside and give it a watch.
These leftists don't view dark skinned people as their equals. They view them as children who shouldn't be held accountable in the same way as white people, so its okay if a dark skinned person hates gay people, hates women, or if they follow a religion that says gay people are inferior, as well you don't expect the same kind of morality from a dark skinned person do you?
Case in point look at Donald Trump and Linda Sarsour. Trump's comments about grabbing women by the pussy were pathetic and stupid, but they were not contrary to popular belief advocating rape.
Trump says in the video "they let me do it", so he isn't boasting about grabbing women without their consent. What he is actually saying if you listen to the full clip is that because he is a big tv star and millionaire, women who normally wouldn't look at him throw themselves at him and let him grab them by the pussy.
It doesn't show much respect for his exes, but to be fair Trump has probably dealt with more than his fair share of gold diggers (and no that's not saying gold diggers are all women. I think most billionaires of both genders are probably going to have to deal with a few gold diggers.)
Linda Sarsour meanwhile is a Muslim woman, and the left's new darling. She actually organised the woman's march in both 2017 and 18. Now this woman also like Trump made a vagina related remark.
She said that she wanted to take Ayaan Hirsi Ali, a feminist critic of Islam's vagina away from her. Ayaan Hirsi Ali who grew up in Somalia had her genitals mutilated as a child.
I would have thought it was worse to make a remark about wanting to remove a former child victim of FGM's vagina away in public to all of your followers, than to make a stupid joke about how because you're rich, women will let you grab their genitals to your friends in private.
Yet the left organises marches to protest Trumps sexism, whilst making Sarsour their darling? The reason for that is again because Trump is a white man, so ironically these supposedly not racist people hold him to a higher moral standard than they do the Muslim woman.
Look at slavery. White people are made to feel guilty as a whole for slavery that happened over 100 years ago by SJWs, yet Muslims are never made to feel guilty as a whole for not only having a far more brutal slave trade, which lasted longer, but is still going strong today. In fact there are more Islamic slaves today than there ever were in the European slave trade.
https://clarionproject.org/islamists-still-perpetuating-slavery-today/
Yet white people should still feel guilty for things that happened over 100 years ago, and Muslims shouldn't? PS I am not saying that all Muslims SHOULD be made to feel guilty for the actions of others, but again if leftists think that about white people (despite being white not actually being an ideology like Islam is.) Then again why don't these same leftists make Muslim children do things like this.
Simple because yet again they don't hold them to the same ridiculously high moral standard that they do white people which makes them racist.
You only have to look at a lot of these edgy fedora wearing atheists who regularly ridiculed Christians in an effort to show how smart and logical they were, but when it comes to Islam they are either nowhere near as harsh or worse adopt a "noble savages" view of, we can't criticise their culture just because its different.
Rational Wiki are a prime example of this. Rational Wiki is a website that I dislike greatly. They do make some valid points, particularly about the hypocrisy of right wingers like Sargon of Akkad. Sadly however not only is a lot of the information on the website biased, but they also though making some critiques of Islam, are far easier on it than Christianity.
Take a look at the following two Youtubers, NonStampCollector and Syeten. Both of them do cartoons mocking religion. NonStampCollector focuses solely on the Judeo Christian faith, whilst Syeten focuses primarily on Islam.
Both do humorous recreations of stories and passages from the bible and the Quran (in Syeten's case he has modern day figures represent those from the Quran. For instance radical Muslim preachers such as Anjem Choudrary represent Muhammed and his followers, whilst Tommy Robinson represents the pagans who were terrified of Muhammed's influence growing throughout their land, and feminists like Steve Shives represent the pagans who foolishly thought Muhammed could integrate.)
Both men also point out the corruption, and outright stupidity in both the old testament and the Quran too.
You can see that Non Stamp Collector and Syeten's styles are similar in that their humour is very unapologetic, shocking and doesn't hold anything back. Yet Rational Wiki brands Syeten a bigot simply because he targets the Islamic faith.
About Syetens videos they say. "Prolonged exposure may result in the following side effects: Nausea, depression, high blood pressure, loss of IQ, periodic outbursts of hysterical guffaws and broken keyboards". Whilst about Non Stamp Collectors they say "Warning this video may cause excessive hilarity."
The youtuber Logicked meanwhile (whose work I highly recommend) also commented on how Rational Wiki used to like his videos when he skewered the Christian faith, but now that he attacks Islam he is on their bigots and Webshites list.
Rational Wiki Doesn't Like Me Now That I Criticise Muslims.
Richard Dawkins meanwhile a long time critic of religion has been deplatformed from many events for tweeting negative things against Islam.
Richard Dawkins Banned From Event For "Hate Speech" Against Islam
Richard Dawkins Dropped From Science Event
The left haven't bothered to analyse or read into anything they claim to be experts of like Islam. As they are a little tribe, then they will naturally just follow what the received wisdom is for that tribe. The received wisdom for the left is of course, that dark skinned people are always the poor victims of evil white people, so it doesn't matter that Islam is the most conservative, bigoted, retrograde, backwards and misogynistic ideology there has possibly ever been. The fact that Muslims are mostly brown, means that they have to be the poor victims of evil white people.
Hence we get Owen Jones, a socialist, a feminist and supposed man of the people white knighting over Islamophobia, whilst telling us that white people don't experience racism in the United Kingdom, right in the middle of a scandal involving hundreds of thousands of white girls being sexually abused and tortured on an unprecedented scale, because they are white all across the country!
White Women Are Only Good For One Thing
White People Are Not Victims Of Racism In The United Kingdom
Owen Jones is an utter disgrace, but sadly he is typical of people on the left these days.
Now when it comes to Islam then the right have obviously done a better job than the left. They have actually spoken out against the ideology, and indeed I think this possibly more than anything else, is why they have gained more support in the last few years.
Even then though I find some right wingers are less willing to be as critical of Islam as they are of other ideologies. Take Sargon of Akkad for instance.
Now Sargon has criticised Islam many times, and I respect him for that. However Sargon I feel is still more willing to say he hates an ideology and all of the people in it, if that ideology is practised mostly by white people.
He has openly said that he thinks if you are a communist, then you are a bad person, and has said that he wanted to bring McCarthy a man who took away communists rights and blacklisted them back.
I could never imagine him saying the same thing about Muslims. If you follow Islam then you are a bad person, and that he wants Muslims fired from their jobs and black listed so they'll never work again.
Not that I want him to say that about Muslims of course, but still if he is going to say it about communists, then be consistent. When it comes to Islam, Sargon will say "not all Muslims" but when its communists, then it IS "all communists are evil people" simply because again most Muslims are brown so he doesn't want to be seen as a racist.
Still whilst the right might be more willing to criticise Islam overall they have been shown to be just as willing to talk down to dark skinned people in other ways too.
The recent Candace Owens/Red Pill Black fiasco was quite illuminating. Candace Owens was a former left wing SJW who had tried to set up a website called Social Autopsy that would doxx people who said mean words online and reveal where they lived.
Thankfully the website never got launched but Candace a few months later returned as a supposedly reformed conservative. She still didn't take the website down however until the youtuber Tree of Logic did a video exposing "Red Pill Black" for who she was.
Now it can be debated as to whether or not Candace wanted to still launch the Social Autopsy website. Personally I don't think she was an actual left wing SJW like Tree said, though I can understand why Tree would say that.
I think Candace is just cynical and simply goes wherever the money is. This great video by April Reigne sums up the type of person Candace is.
Whatever her intentions the fact that so many right wingers like Paul Joseph Watson and Stefan Molyneaux, and Dave Rubin not only welcomed her with open arms, but did all they could to promote her, without checking her background first showed that they were desperate to have a black woman on their side.
Almost everything about the way every right winger promoted Candace was to do with the fact that she was black. Hell even her youtube name "Red Pill Black" . Who cares if she's a black conservative? All that matters is if you agree with her opinions or not. Its hilarious that Paul Joseph Watson and Alex Jones, two people who often attack identity politics would revel in it.
In one interview with Candace, Alex Jones even agrees with her that he needs to have more women on his show to get the female perspective.
Hmmm isn't that the kind of thing a left wing SJW would say? So much for the meritocracy and hiring people based on their ideas and talent which the right always claims they are for. When they can get several women and minorities on their side as trophies to show that their side isn't racist. Then ironically they are all for diversity hirings and using black people as trophies just like the left.
Furthermore the fact that these conservatives kept white knighting for Candace when she was found out, and even lied for her, shows how desperate they were not to have their novelty of a black conservative end.
Paul Joseph Watson for instance lied that Social Autopsy was from 4 years ago, and he still promotes her.
In this video here, Tree of Logic, a black conservative talks about how disappointed she was to find out that in some ways her side was really no better in terms of talking down to black people and viewing them as their children.
Sadly this type of thinking will always happen when people become part of little tribes and are desperate to score points against the other.
The great irony is that Candace Owens and Linda Sarsour are two people that no one in their right mind would want to associate with if it wasn't for their minority status that they shamelessly exploit.
Candace has nothing original or intelligent to say, and she is an arrogant, obnoxious bigot too. Look at her debate with Blaire White on the Rubin Report. She not only shouts over Blaire but resorts to calling Blaire, a trans woman, a man several times.
In fact all of the times she called Blaire a man have been gathered together in a video here.
Linda Sarsour meanwhile aside from saying she wants to cut out women's vaginas is also a racist against white people (even dismissing a man's opinion in public because he was white.) And is a terrorist supporter too.
Democrats Revere Linda Sarsour
Why would you want to associate yourself with these people, other than to have a minority trophy to show people how not racist you are.
I understand that it must have been extremely frustrating for Tree, a black woman to learn that both sides didn't treat her with actual respect because of her skin colour, but again that's just further proof of why its best not to be a part of either
4/ They Are Both Okay With Censorship And Ruining People's Reputations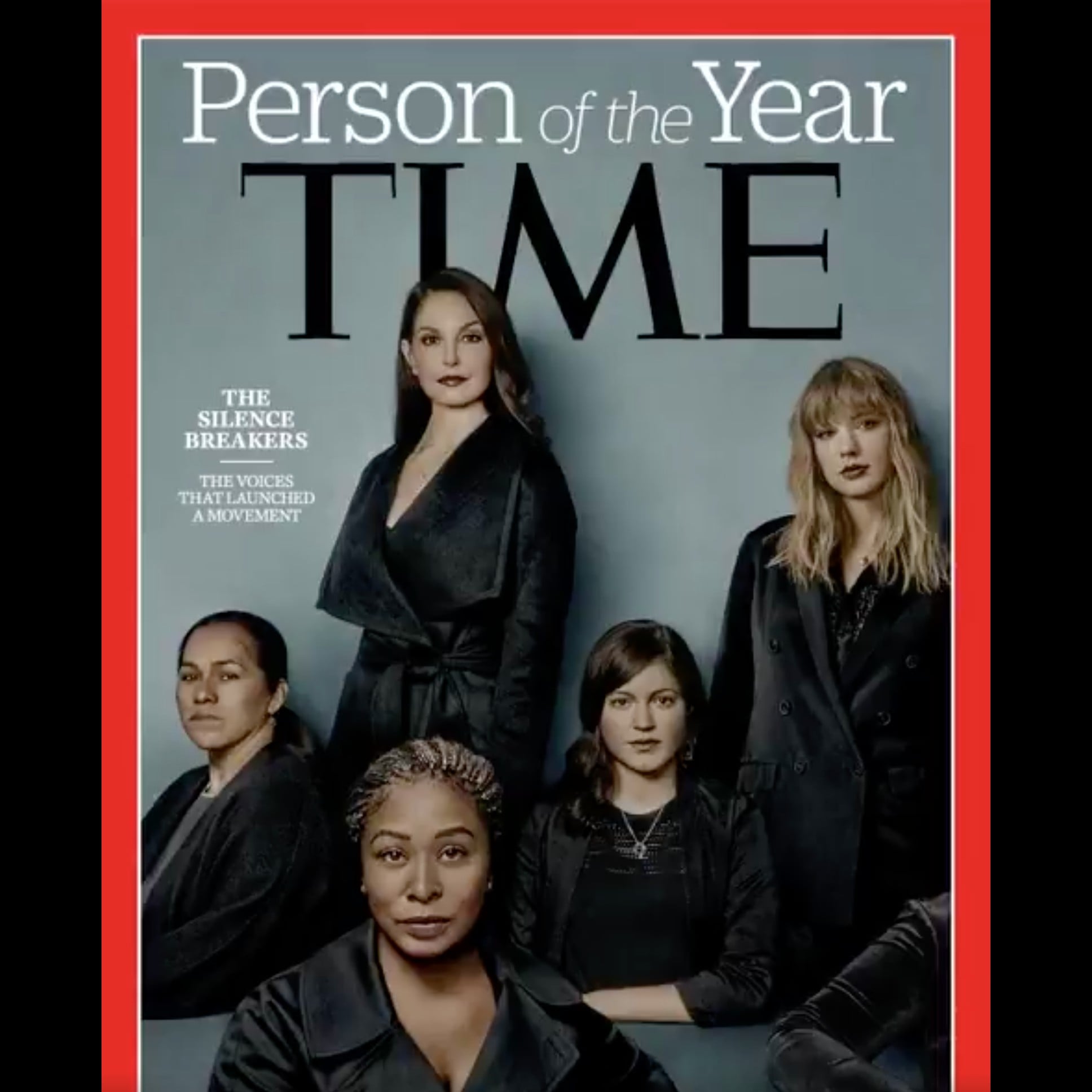 We all know that left wing SJWs are happy to get someone fired from their job and even ruin their life if they disagree with them.
The first thing a feminist will often do if they lose an argument with you is ask to speak to your employer.
Again it kind of reminds me of when people would speak out against religion centuries ago and they would be branded as heretics and ostracised. Just replace heretic with misogynist and that's pretty much the situation we are in today.
The MeTooMovement meanwhile is a witch hunt.
Obviously there is corruption in Hollywood, but that does not mean that A/ there is a patriarchy designed to oppress women throughout all of western society or that B/ all men are rapists.
People at the top will obviously be able to cover up their sleazy actions and crimes and so its not surprising that we see abuses of power for many different crimes, not just sexual assault in places like Hollywood.
The problem with the MeTooMovement however is that first of all in most cases its advocates adopt a guilty until proven innocent stance as seen recently with Stan Lee.
Also worst of all they are trying to equate things like cat calling, and wolf whistling with actual sexual assault which not only threatens to undermine the real horror of sexual assault, but also further demonize men.
Hell some feminists have even tried to make it impossible for men to approach women as they are so wrapped up in this ridiculous all men are rapists crap.
Bar Where Men Are Not Allowed To Approach Women
The MeTooMovement however doesn't care about the innocent men who are accused and then instantly treated as though they are guilty's lives being destroyed.
Teen Vogue Columnist Not Concerned If Innocent Men Go To Prison
Of course the right is no better. Many on the right including Sargon of Akkad and Stefan Molyneaux have defended Joseph McCarthy of all people. Indeed he has become quite the hero among the Pepes for apparently saving America from the evil Commies in the 50s.
The hilarious irony of all this is that McCarthy was the SJWs, Third Wave Feminism and MeTooMovement of his day.
Like them he was against free speech and would try and shut any of his critics down.
Like them he was also such a foaming at the mouth fanatic that he would smear anyone who he even slightly disagreed with as the worst thing he could think of.
A feminist will call a man who cat calls a rapist, a man who makes a stupid joke a promoter of sexual assault or even tell people who say things like "I don't want a female Doctor Who or I don't like the new Ghostbusters move" a misogynist.
McCarthy meanwhile was exactly the same. Anyone who even associated with a person that had the most mild left wing views was tarred as a Stalinist. As Humphrey Bogart said "They'll nail anyone who ever scratched their ass during the national anthem."
McCarthy also famously not only got people fired from their jobs for expressing political views he didn't like, but he also blacklisted them to the point where they wouldn't be able to find any work after.
Many innocent people's careers and lives were completely ruined.
Modern third wave feminism is of course exactly the same. As we have seen they are quick to try and get people fired simply for expressing political opinions that they don't like such as Thunderf00t, and just like with McCarthy if you are fired for supposedly espousing "sexist views" like Thunderf00t would have been, then you will be unlikely to get another job afterwards, and you will be made a social pariah, as seen with Tim Hunt a noble prize winner whose career was completely derailed by feminists.
Tim Hunt "I've been hung out to dry."
Again at present the left wing censors are more dangerous, but in 50s America, it was the right wing censors that were the threat and I can easily see it swinging back that way in a few decades time. If generation Z is the most conservative generation since World War 2, then yes, thanks to people like Sargon and Stefan Molyneaux who are trying to reassess McCarthy as a hero, and are even saying that they want him back; I can quite easily see the next generation not only smearing anyone with even the slightest left wing or liberal beliefs as a communist, but also wanting to shut them down too.
Don't let someone like Sargon fool you. He may seem like a champion for free speech now because he is talking against the likes of the MeTooMovement, but the fact that he has said he wants to see McCarthy, one of the biggest threats to free speech in America of the 20th century back, shows that he's okay with the people he dislikes being shut down for the sake of his greater good, just like an SJW.
It is true that McCarthyism and MeToo will have rooted out genuine threats to Western society and genuine sexual predators, but unfortunately for every actual communist spy or Harvey Weinstein they caught or exposed, about 1000 other innocent people were slimed as communists, sexual predators, misogynists etc until all they really accomplished was to sadly make the public doubt any actual claims of a threat to the west or sexual assault.
McCarthyism and the MeTooMovement do far more harm for the cause they supposedly champion than good as well as ruin the lives of many innocent people, and attack free speech.
5/ They Both Have Utter Contempt For The Working Class
The left have in the past 30 or so years forgotten what the main thing that divides people in society actually is, class.
The modern left is too hung up on the civil rights movement. The leftists who fought for the rights of black people in the 60s are more revered, than those who simply fought for the rights of workers and the underprivileged in general. John Maclean for instance isn't as attractive a figure for young University students as say Rosa Parks and Martin Luther King, because in order to know what Maclean accomplished you actually have to be political and analyse exactly what it was he was fighting for.
Rosa Parks and Martin Luther King, though not to do them down of course, but what they accomplished is a lot easier to understand because they were so obviously in the right. Their main goal was after all to simply want equal rights for everyone.
Unfortunately for the modern day SJWs the civil rights movement has more or less been won. I'm not saying that out modern society is perfect, but the general population are not racist, there are no laws designed to discriminate people based on their skin colour or sexuality or gender. Its illegal in fact to do so, and would make you a social pariah anywhere you go.
Class inequality however is still a pressing issue, but again the modern day so called leftists don't give a shit about under privileged working class white people, nor do they even care about ethnic minorities if they don't fit their idea of what they should be.
Worse than that however the modern day SJWs, many of whom come from privileged, upper middle class back grounds themselves, will often sneer at the "plebs" who they think are idiots that are easily duped.
Look at all the "low information voters" crap we see about Brexit. Its the most condescending, "these stupid little Englanders don't know what was good for them" attitude I have ever seen.
I'm Disappointed About Brexit But The Remainers Snobbery Is Ridiculous
How Brexit Gave Us A Different Class Of Snob
Remainers Sneering and Snobbery Must Stop
GSCE Post Demonstrates Shameful Snob Culture
Now I am not pro Brexit. I actually didn't vote one way or the other because I couldn't decide.
On the one hand the EU is a good concept, but it has become corrupt and degenerate in the last few decades. Furthermore I did enjoy watching the mainstream media get an absolute kicking. For once things didn't go their way and it was glorious.
On the other however I think we might be seeing a change and reformation of the EU, and Britain could very well be leaving at the worst time. Of course this change will only have been motivated by a large country like Britain leaving, but sadly it could have been another country. We I think ended up being the sacrificial lamb.
Don't think that because of Brexit I never vote or decide one way or another in other situations. I voted yes to Scottish independence and would do so again, even despite my utter loathing for the SNP. I feel that Scotland should be independent simply because when connected to England, a much larger country, it tends to be forced to go along with its decisions about important issues.
For instance the Scottish vote has made 0 difference in any election outcome for the UK since WW2. Remember it was supposed to be a United Kingdom, not a smaller country becoming part of a bigger one.
A lot of people in England voted for Brexit for the same reason of wanting to decide their own future and whilst the situation with Brexit and Scottish independence is obviously not exactly the same, in that respect I completely understood and respected the people in England who were confident enough to want to decide their future.
I also in regards to Trump and Hillary was completely on Trump's side too. I don't like Trump. He's obviously far more to the right than I am in a lot of ways, as his recent attack on the NHS shows.
Still Hillary Clinton was a vicious war monger who was by far a bigger threat to world peace.
Thank god this woman didn't win!
Trump at the time of his election promised to improve relations with Russia and China.
You may not like Putin, but it would have been foolish to not want to see an improvement to the relationship between the two great nuclear powers.
Now obviously there have been some bumpy moments in Trump's first year as President such as his attack on Syria. The biggest problem with Trump is that he is a flip flopper and unpredictable. He may very will still provoke Russia, but ultimately back in 2016 he was the one who promised to improve things with them to avoid a war, whilst Hillary openly said she would attack them over suspected cyber attacks!
Trump has actually in his first year already taken the USA further away from a war with Russia in some respects.
Ask yourself this. Would you have rather this woman here
than this man here
Putin Thanks Trump For Intelligence In Foiling Terror Attack
be the President at a time when Russia and America were teetering on the brink of a full scale nuclear war over Syria?
So again don't think that I am so much of a centrist that I will never come down on one side. Brexit I just simply found to be a bit more of a difficult decision to make, but regardless of whether it was right or wrong, it brought out a lot of the left's ugly contempt for the working class.
The same applies to Trump's victory. Trump supporters are often derided as a basket of deplorables and stupid hicks who simply didn't know the full facts.
Look at this article Stephen King wrote about what he imagines Trump supporters to be like. It has all of the most sneering, arrogant and condescending stereotypes he can conjor up. Apparently Trump supporters in his mind are stupid plebs who voted for Trump because Hillary looked like a lesbian.
Stephen King: How Do Such Men Rise
It never occurs to King that people could have genuine reasons for voting for Trump, or indeed that actual left wing people voted for Trump too because of his anti war stance.
Here's a video that John Pilger did in 2016 on why it was better to support Trump than Hillary Clinton. Pilger for those of you who don't know is a left wing journalist, and possibly the most influential left wing journalist of the 20th century.
He has done more to expose the full horrors of western imperialism than anybody else in the media, yet he of all people still wanted Trump to win over Hillary.
Please watch the video if you have time its great.
The lefts class snobbery even extends to more first world issues such as its takeover of certain franchises and series.
Take a look at what Dan Aykroyd said about the racists that attacked Leslie Jones on Twitter. He made a point of saying that they are all people with low income jobs who are probably on benefits, as though someone from a high paying job, with a lot of money can never be a racist asshole (I direct you towards Hillary Clinton who called black people super predators back in the 90s.)
See here Dan Aykroyd Attacks Leslie Jones Haters
Similarly take a look at what Whovian Feminism had to say about those who didn't want a female Doctor.
Now Whovian Feminism, real name Alyssa Franke, is a blogger who as her name would suggest looks at Doctor Who from a feminist perspective. She is an absolute curse on the Who fandom.
Like Dan Aykroyd before her, Whovian Feminism equates being a horrible sexist to having a low income, and states that we wouldn't want these people with low incomes to be watching Doctor Who anyway.
"If a misogynistic jerk who disparagingly refers to a woman Doctor as "The Nurse" says he'll quit watching the show, he's exactly the type of fan we should be proud to piss off. I promise you more fans (especially ones with disposable income!) are waiting in the wings to take his place."
Tommy Robinson meanwhile, an outspoken critic of Islam has often been the recipient of the left's condescending attitude, and outright contempt towards the working class.
In early 2017 Tommy Robinson and Lily Allen clashed on twitter over Islam. Lily having lost the argument with Tommy actually threatened to sue him!
Now I used to be a massive fan of Lily Allen, but sadly she has become a feminist/Islam apologist/SJW in the last few years. Even then though that wouldn't have been enough to put me off her. It was this particular argument however where sadly I think Lily showed her true colours as a spoiled rich girl and a class snob.
Not only was Lily willing to shut someone down simply for disagreeing with her (like a true feminist), but she also gloated to Tommy Robinson for apparently not having as much money as her, telling Tommy "to get saving HA."
George Galloway, a famous left wing politician despite claiming to be a socialist and supposed man of the people, also let his ugly attitudes to the working class slip out when debating Tommy Robinson.
Its interesting when you compare Galloways debate with Tommy to his debate with Nigel Farage. Both have pretty much exactly the same views on Islam, but Galloway treats the posh, erudite, well spoken Farage with the utmost respect, whilst with Tommy Robinson he calls him a knuckle scarping moron.
The left as you can see really view the working class as idiots who are all easily led into being racists and Nazis without their superior moral guidance. Also most hilariously of all the left who are critics of capitalism when it suits them, will nevertheless deride their opponents for not making enough money, as seen with the likes of Lily Allen and Whovian Feminism.
The right however once again is not really any better. Many right wingers like Sargon of Akkad and Paul Joseph Watson and Stefan Molyneaux are so tribal about capitalism that they will dismiss all of the poverty it inevitably creates as being simply the people who can't compete in a fair, free market.
Paul Joseph Watson will often dismiss critics of capitalism as being benefit scroungers, too lazy to get an actual job (often when he has absolutely no idea who they are.) Whilst Sargon had this to say about those living in poverty.
"The only people who are actually oppressed by capitalism are people who either can't work, people who've lost a leg or are morbidly obese or something like that, or people who don't want to work because they are fucking lazy, or people who don't have any other skills because they did gender studies degrees. Believe it or not everyone else actually does pretty well out of capitalism, y'know something like a house, a car, holidays, food on the table, entertainment, luxuries."
These right wing SJWs hate the working class for a different reason. They can't stand seeing people in western societies like Britain and America who live in genuine poverty because their plight demonstrate the flaws in right wingers beloved political system.
Its like the fundamentalist Christians despising Darwin for disproving their theories about how life developed wrong.
All poverty created by socialism in the right's eyes is 100 percent proof of how socialism doesn't work, whilst all poverty created by capitalism is just lazy people not bothering to get off their arses and use a system that works for everybody else.
The only place the working class are likely to find any ounce of sympathy for their problems is among more politically neutral people.
Tommy Robinson for instance has done more for the working class of this country than most others in the media.
Tommy is himself working class and he has been an outspoken critic of Islam, and has as raised other issues affecting those living in poverty in areas of Britain.
Sadly Tommy Robinson has been slimed as a racist by the leftist media because of his views on Islam.
Tommy Robinson as far as I'm concerned doesn't have a racist bone in his body. I'm not saying he hasn't made mistakes. Personally I wasn't keen on the EDL that he founded, and I don't think street protests are really ever that successful as they do often just lead to clashes with the police.
Still at the same time Tommy is not a racist. He has simply attacked the ideology of Islam. He has never even said that all Muslims are evil. He has gone out of his way to say that isn't the case, and has worked with Muslim reformers in the past too.
You should definitely watch these two interviews if you have the time. They are both long, but its good to hear from Tommy's perspective, given how much the media tries to tar him as a Nazi. In the second video meanwhile Tommy and a true Muslim reformer, Imam Tawhidi have a very interesting discussion about dealing with the problems Islam is creating in our society, as well as how Islam can be changed to be more peaceful.
Someone like Tawhidi, who does represent the future for Islam will ironically only ever be given a platform by a supposed racist like Tommy Robinson.
Tommy Robinson isn't really political. I'm not saying that to do him down. He's someone who focuses more on social issues affecting people, which yes obviously are linked to politics, but still ultimately I wouldn't say that Tommy belongs to any political party or side.
The right may use him, and even claim him because they have a mutual enemy in Islam, but it would be wrong to say Tommy is far right, or far left. As a result he actually cares for the working class of this country.
For instance a leftist like Owen Jones, dismisses the problems women like Chelsey Wright , a working class white woman, targeted and violently sexually assaulted for her skin colour go through by saying that "white people don't suffer racism in the United Kingdom" as would most SJWs on University campus's such as those who chastised an Asian woman for saying that dark skinned people can be racist too.
Hell white women are now seen as being as privileged as white men by many feminists.
White Women Stop Pretending That We Don't Benefit From White Privilege
You wouldn't think that people would write articles like that, right in the middle of things like this going on.
The unprecedented rape and abuse of white girls across the country because of the colour of their skin.
The sad fact is that Chelsey again isn't as attractive a victim to champion for the left wing SJWs because she is white and in their minds a "pleb". They will virtue signal about things like there not being enough black superheroes in Marvel, but Chelsey's plight goes completely un-commented on. I guess she has white privilege.
At the same time however someone like this veteran who, having had a stroke, is now living in poverty, would be dismissed by many right wing SJWs.
This veteran is proof that hey capitalism isn't perfect. Its a system where someone like this isn't able to get money he needs for rehabilitation, but 8 people own half the money of the entire world.
World's 8 Richest People Have Almost The Same Wealth as The Poorest 50 Percent
A right wing SJW either doesn't want to hear about a situation like the one Tommy Robinson describes, or worse, would dismiss the veteran who is paralysed as just being too lazy to help himself, and playing at being a victim.
Take a look at this video from Candace Owens. I understand if you don't want to watch it, as its rather cringey, but still its interesting as a display of tribalism and the rights mentality.
Candace talks about her admiration for a disabled person who still goes to work and doesn't want us to pay for their medical care and says that he is proof that anyone can work hard if need be.
This video from Stefan Molyneux is even worse.
If you can't be arsed watching that video (and I wouldn't blame you. Molyneux's videos are always an ordeal to sit through.) Molyneux basically says that he considers people who work 9-5 jobs, 40 hour weeks to be parasites who are leeching off of the hard working entrepreneurs. He also regards anyone with a low paying job to be a moron, and less hard working than he is.
Molyneaux's arguments are of course pig ignorant and don't address wealth that is inherited, or how things in the public sector have been taken over by businessmen, and he does not take into account why wages, hours and conditions for workers even in the most well developed Western countries are worse than they should be.
How Wages Fell In The United Kingdom
The 8 Hour Work Day Doesn't Work
The 5 Day Work Week Is Bad For Business
Effects of Bedroom Tax On Children In The United Kingdom
Scale of Food Bank Use In The United Kingdom
Work Related Deaths Arising In United Kingdom
Austerity Leads To 120,000 deaths
Molyneaux's arguments are a straw man. He tries to paint all of those at the top as honest entrepreneurs who got to the top through their own hard work. Obviously I am not saying that there aren't people who start honest businesses and get to the top because they deserve it.
I just don't think that wages need to be as low as they are, that working conditions need to be quite so poor, and that basic essentials such as electricity should not be owned by private companies any more than other basic essentials such as water.
That has nothing to do with wanting to take money away from all of those who have earned it. Its also extremely naive just to think that because you are at the top you are automatically the best. There are many talented writers, artists and musicians that died in poverty, whilst talentless cretins like Tracy Emin have spent their entire life farting their arse through silk.
Is Tracy Emin a more talented person than Vincent Van Gough Stefan? She's at the top, he died at the bottom?
Things like luck, connections and what family you're born into in most cases are what help people get to the top, hence why the likes of Van Gough, one of the greatest talents who ever lived died in poverty, whilst Justin Bieber was a millionaire by the age of 15.
You can't just dismiss those at the bottom as not being hard working, or stupid, or even talented, and you certainly can not use the fact that they are at the bottom as proof that they are deserving of the most appalling working and living conditions.
This borderline sociopathic attitude of "me first" that people on the right like Stefan Molyneaux use to excuse the horrors of capitalism stems from Ayn Rand, a woman that many right wingers and even anti SJWs see as a hero.
In reality Ayn Rand was a disgusting person who ironically worshipped a serial killer that hacked young women to death. In fact the ideology that the likes Molyneaux get their free market crap from, comes from her worship of a serial killer.
The Left Attacks Ayn Rand: Stefan Molyneaux
Sargon of Akkad and Yaron Brook on Ayn Rand
THIS is the woman they admire?
Ayn Rand: Sociopath That Admired A Serial Killer
Ayn Rand Loved A Serial Killer.
Stefan Moluyneaux and many other major figures on the rights entire beliefs around the working class stem from a sociopath's view of clemency being wrong!
The left and the right are never going to comment on class, the single greatest cause of inequality in the western world today.
Only people in the centre like Tommy Robinson are going to try and bring attention to problems faced by those at the bottom of society, because he has no axe to grind against one particular side.
6/ They Both Have Horrible Attitudes Towards One Gender
In the lefts case they are obviously bigoted towards white men, whilst among the right I have noticed some sexist attitudes towards women developing.
Feminism has in the last 30 or so years become a sick parody of its former self. Whilst the movement like many others always had its own problems, (mostly idiotic infighting.) It still did a lot of good for women in the past, and produced many admirable people from Sylvia Pankhurst, to Ayaan Hirsi Ali, to Christina Hoff Sommers. Feminism however began to decline for many reasons.
First and foremost it became trendy from round about the 80s on. When that happened we started to get people like Anita Sarkeesian, people who didn't actually give a shit about women, but wanted the glory that actual champions for women in the past were now getting.
So they picked an easy target, like say video games, or sci fi and they smeared them as sexist for the most petty, ridiculous reasons, and with a little media manipulation they were able to look like they were fighting a worthy cause.
Of course ironically when it came to actual issues affecting women like FGM, these "feminists" were either as silent as ghosts, or worse outright apologists!
Still sadly as the media was on their side, these feminists had a greater influence on the next generation of young men and women, who came to believe their bullshit, than the few genuine feminists who were left like Ayaan Hirsi Ali.
On top of this a lot of women I feel started to use feminism as a way of venting their frustrations against the opposite sex too which led to bigotry against men being legitimised as it was now just seen as complaints from a previously respected movement.
Finally feminism as I have pointed out before kind of replaced religion for a lot of people. It became this holy, sacred thing that must never be criticised. If you dare to even say that you don't believe in something like the gender wage gap (which is bullshit.) Then you are branded as someone who hates all women and may even be ostracised from people you've known for years.
As it couldn't look in on itself and see where it was going wrong, then feminism became stagnated and out of date and the bigotry towards men was also allowed to foster to the point where it sadly did become a defining feature of modern day feminism.
Feminists love grouping all men together as privileged. They also love to demonise them as being potential rapists, and even ban them from certain events, jobs and activities simply for their gender.
Swedish Music Festival To Be Men Free Until Men Learn How To Behave
Women Only Wonder Woman Screenings Illegal
Banning Men Is Only Way For Women
British Transport Office Bans White Men
Man Hating Feminism Not Just A Myth
23 Quotes That Will Make You Rethink Feminism
Owner of Men's Rights Abuse Shelter Kills Himself
Anita Sarkeesian "You Can't Be Sexist Against Men"
NUS Defends Banning White Men From Positions
As feminists have their talons wrapped around the left now then their anti men bigotry has seeped its way into left wing politics in general.
Labour Bans White Straight Men From Equality Conference
The right meanwhile are in their own way just as sexist towards women. Of course ironically the right has often been accused of being sexist against women for the wrong reasons. Idiots like Rational Wiki will often call right wingers sexist because they criticise feminism.
Feminism does not equal all women. It is a social and political movement and must therefore be judged on its own merits, not the group it claims to be fighting for.
Ironically most women whilst supporting the equality between sexes, do NOT identify as feminists, which is a bloody good thing.
Only 7 Percent Of Britons Consider Themselves Feminists
So no, criticising this movement in principle does not make you a sexist. I'd argue that its actually fewer than 7 percent of women that identify as feminists.
Feminists are intolerant bullies who will often attack any woman that doesn't identify as a feminist.
Take a look at Kaley Cuoco, Taylor Swift, Lily Allen and Katy Perry ALL of whom merely said initially that they weren't feminists but were attacked by feminists until they actually apologised for not being a part of this particular political movement, and said they were feminists.
Attacks on Kaley Cuoco Expose More Feminist Hypocrisy
Lily Allen Feminism Shouldn't Be A Thing Anymore
Lily Allen Tells Feminist Critics To Fuck Off
Lana Del Ray and The Fault Of Our Feminist Stars
Incidentally I feel that when many of these women cave and become feminists, ironically they end up becoming much less empowered, individual and independent.
Take a look at Lily Allen and Katy Perry. Before they were brainwashed/bullied into being feminists, they at the very least regardless of whether you were a fan of them or not, where their own women.
Look at them in these videos from before their feminist days.
They are unique and clearly in charge of everything to do with their music, fashion, look, etc.
Now look at them. You'd be hard pushed to tell them apart. Both have the same hairstyles, looks, both have the same personalities. Spouting vapid, meaningless, first year political student crap that just makes everybody cringe, interspersed with the most vile bigotry against white men.
To me feminists are kind of like the Cybermen from Doctor Who.
The Cybermen for those of you who don't watch the show were originally a race of organic creatures who slowly transformed themselves into machine creatures with no individual personalities, and who seek to transform any other organic life form they come across. They are a dead race who in order to reproduce have to force themselves on other species, and once they convert you, you loose all individuality.
Feminism similarly is a dying movement, as demonstrated by the fact that women, the people who it claims to be fighting for are turning against it. So in order to survive it needs to force itself on popular culture, the education system and even forms of entertainment, like comic books, video games and even ironically Doctor Who!
Also much like the Cybermen, feminists have no individual personalities. They all follow the group think of " the wage gap is real, white men are all evil, Islam is a religion of peace etc" and in much the same way as the Cybermen's main aim is to convert people, the actual main aim of feminists, rather than helping women is "lets get more people to be feminists and ruin the lives of those who refuse."
The question is of course how many women are there like this in the supposed 7 percent, that have been forced into just going along with the movement out of fear of being ostracised from their social groups or slimed as a sexist or a traitor to their own gender?
Feminism can also be seen as an abusive spouse to all women. It actually demeans them, tells them in society they are worthless, unless they support this movement, tries to make out that all of women's accomplishments are to do with feminism etc.
In addition to their bullying ways, feminists I feel finally are often able to get people on their side by spreading this bullshit idea that if you support equality between the sexes, then you are a feminist.
No you're not. You are just a decent person. Again its similar to when religious fanatics used to say that if you didn't believe in god then you lacked a moral centre.
No group or ideology has a right to claim a trait that all decent humans should have. It would be like if I set up a new ideology called say Burrunjorist, and then said if you don't think innocent people should be hacked to death by psychopaths then congratulations, you are a Burrunjorist! And then I tried to force you to go along with all of my other beliefs, and if you didn't agree with them, I accused you of being pro hacking innocent people to death because you were anti Burrunjorist.
Its a slimey tactic and yet more proof that feminists don't actually care about women, just in forcing more people to be part of their little tribe, and silencing opposition.
So yes with this in mind, I  absolutely do not think that right wingers are sexist for hating feminists. I think hating modern feminism can be seen as a sign of common sense!
Sadly however many on the right have I feel now crossed over into actual woman hating.
Take a look at this video from a popular conservative youtuber Naked Ape to see what I mean. He outright says that he hates the majority of modern women. Not feminists, WOMEN, because he believes that women when they are younger are selfish sluts who reject nice guys, so that they can sleep around with jocks, but when they get older, they get saggy and ugly and no man wants to fuck them. Most revolting of all, he actually compares older women to used meat, and calls them "roasties"
Naked Ape claims that women become bitter rejects when they're older because they want to settle down and have families but by that time its too late. I might add by older he means 30!
He's a charmer isn't he.
This is like something I'd expect a blue haired feminist, the type of people Naked Ape obnoxiously thinks he is a logical alternative too, to say about men. A problem in society comes about simply because the other half of population are all selfish, lazy, privileged, evil etc.
I do agree that modern women are a lot less happy now, but there are many reasons for that. I think that to start with more modern people in general in some ways are less happy now because there are more distractions and the population is more fragmented.
In the 60s for instance there was no internet, no computer games, even tv wasn't what it is now. There was no netflix, no DVDs, no repeat showings. TV wasn't even ON during the day. There were also only two channels as well.
As a result of this people obviously wouldn't feel as tempted to stay in, as there wasn't as much to do, and they couldn't chat to their friends online either, so they'd have to go out to socialise with people.
Nowadays however whilst younger people obviously have it better in many ways, they are more tempted to stay in, play video games, and can generally feel more lonely as a result.
Lauren Southern actually did a great video on the subject here.
Now it can be worse for a woman, for her sake, to leave it to start things like settling down and having a family until later in life, simply because there is a time limit for when a woman can have children.
Men can waste the first half of their life playing video games, and still settle down and have a family, but a woman who might just want to bum around, enjoy the many distractions there are for her, could end up coming to regret it when she reaches 40 and realises she wants to have a family but can't unless she adopts which isn't always as easy.
Its not fair, but its biology. Also a further problem for women is that I think that women in certain professions have to make a choice between actually having children and having a career, as obviously in order to have children, a woman will need to take lots of time off unlike her husband. Sadly however in professions like say the medical profession, taking lots of time off can derail your entire career.
Shared paternity leave and proper accommodations for single mothers would solve a lot of these problems.
This is a pressing issue for women today and it is yet another one that modern day feminists have not really addressed as often as trivial bullshit, like changing the sex of male super heroes on tv, or banning men from things!
Most people want to have children. There is nothing wrong with someone who doesn't of course, but still I feel that many people today are unhappy because they A/ feel like they are wasting their lives as they are spending too much time on hobbies, are B/ much lonelier because its harder to meet people as more people prefer to stay indoors and the population is fragmented, and C/ in the case of women, not only can they not afford to mess around for as long as men if they want to have children, but also whilst women thankfully have been given more roles and opportunities, sadly society has not taken into account that in some situations, women might need accommodated in a way men don't simply because they have children.
Sadly however feminists are never going to solve these issues because they'll just say its because men hate all women, whilst people like Naked Ape won't either as they'll just say its because women are lazy whores who want to "ride the chad cock" and never have any responsibility.
Naked Ape isn't alone in his vile views towards women among the right. A lot of people on the right seem to have this idea that the more opportunities women are given in society the worse it is for them and society as a whole.
The right thinks that a woman's role is to raise the children, and that they are at their happiest when doing that, and that for a woman to want to do anything else is a woman trying to be a man.
See for yourself.
Stefan Molyneux meanwhile not only supports this view that a woman's place is essentially in the home, but he also holds women responsible for all the ills of the world.
Molyneux claims that men are evil when they are not raised properly by women. He also much like Black Pigeon Speaks and Naked Ape blames women for "choosing assholes".
"Women who choose assholes will fucking end this race. They will fucking end this human race, if we don't start holding them a-fucking-countable.
Look women who choose assholes guarantee child abuse. Women who choose assholes guarantee criminality. Sociopathy. Politicians. All the cold hearted jerks who run the world came out of vaginas of women who married assholes. And I don't know how to make this world a better place without holding women accountable for choosing assholes.
If asshole wasn't a great reproductive strategy it would have been gone long ago. Women keep that black bastard flame alive. If women choose nice guys over assholes we would have a glorious and peaceful world in one generation. 
Stop fucking monsters, we get a great world. Keep fucking monsters, we get catastrophes. We get war, we get nuclear weapons, we get national debt, we get incarcerations and prison guards and all the other florid assholes who rule the world. 
Women worship at the feet of the devil and wonder why the world is evil? And then you know what they say? We're victims. Poor us."
There are disadvantages that both men and women face in the world today. I feel that they stem from the fact that society doesn't take the differences between men and women into account, rather than because we live in a society designed to oppress women, or because women are all apparently selfish whores.
Men and women are equal, but they are different. That's not sexist to say that as I am not saying because of those differences one gender is smarter or better. However in certain situations one gender might have an advantage more than the other as a result of those differences.
In the medical profession men have the advantage, as they don't need to take time off to start a family.
In the education system however women have the advantage as the education system is geared more towards feminine interests, hence why fewer boys are going to university.
Christina Hoff Sommers has done a lot to bring attention to the issues faced by men in modern society. Of course she's become a pariah among the left as a result. The great irony is if most feminists were like Christina Hoff Sommers then they wouldn't have to  try and bully people like Kaley Cuoco and Katy Perry into being feminists as most people would be okay with the movement.
We need to try and take the differences between men and women into account and deal with the problems both genders face to stamp out the last traces of inequality in our society.
Becoming part of little tribes and listening to bigoted, bitter, pseudo intellectuals like Stefan Molyneux and chancers like Anita Sarkeesian is not just a dead end. Its fucking toxic!
7/ They Both Ignore Science When It Suits Them
In yet a further parallel with religious fanatics, both the left and the right will deny scientific facts and even accuse you of some kind of bigotry if you disagree with their consensus.
For the left this is primarily to do with gender, whilst with the right its a variety of things.
Left wingers often claim that there are no real differences between men and women, whilst also somewhat paradoxically claiming that there are hundreds of genders.
Its total nonsense and a misguided attempt to help trans people and women.
Obviously I am not saying trans people don't exist or that intersex people don't exist, or that women are inferior to men.
Trans people are proof that there are differences between the genders. If there weren't why would these people go through long, costly and incredibly painful operations to change?
Gender dysphoria, which trans people suffer from is a serious condition where people feel they were born in the wrong body. There is also a growing body of scientific evidence that trans people are actually born with brains that match the opposite gender to the one they are born in, which is why its better for their well being to change.
Men and women do have different brains, and no that's not saying that one is smarter.
So again being trans is a proper, medical condition, and obviously I have 0 issue with someone changing their gender. Its more or less proven that that's the best way to treat gender dysphoria, and obviously there's nothing wrong with it either.
However at the same time gender dysphoria does not prove that trans people are a third gender. In fact it proves the opposite. They are one gender, and then change into another gender. If anything trying to make out that they are neither men, nor women is more offensive to them, as basically you are saying that they aren't the gender they want to be?
There are only two genders. As always there will be some exceptions to the role. Men born with more feminine brains, people born with both sets of genitals, but these are anomalies. That doesn't mean these people are freaks, or amoral. Depression is caused by an anamoly in brain chemistry, but again that doesn't mean people with depression are freaks or amoral.
Still that's the point intersex isn't a new gender. You are a woman born with male reproductive organs or traits as well, or vice versa. Nothing wrong with that at all, but that's all it is.
Similarly if you are a man with more feminine traits, or a Tomboy that doesn't justify creating a whole new gender either.
Here from a trans person.
A lot of these people who claim to be trans but don't do anything about it, ie don't have any surgery, don't dress in clothing that they opposite gender wears, don't act like the opposite gender, but just insist that they are somehow trans, in my opinion are merely doing it to be trendy.
I have no issue with them doing this in principle, and if they insist on being called Xe, or whatever then I'll do it to be polite. However there is no scientific validation for this. At the end of the day it is just self indulgence in my opinion, and wanting to cash in on a craze.
Furthermore I think it trivialises what trans people go through, as it makes it look like being trans is this easy thing. Apparently you can switch from between being a man and a woman by say, not wearing lipstick if you are a woman, or wearing lipstick if you are a man, because gender is fluid.
No gender is not fluid. Changing gender is a big deal, and gender dysphoria is a very difficult condition to live with.
You can't just say "you are trans", not do anything to show it, and expect that people will see you as the opposite gender as much as someone like Blaire White who has gone through a full operation and surgery to be the opposite sex. Being a Tomboy or being a an effeminate man is not the same as actually hating the body you were born in and changing it through surgery.
Furthermore, you can't get someone fired from their job for not seeing you as the opposite sex, when you do NOTHING to look or act like the opposite sex, which has actually happened.
Teacher Fired For Misgendering Pupil By Mistake
I wouldn't want Candace Owens fired for calling Blaire a man. I think it was pathetic, and a dirty tactic to try and throw Blaire. Also in contrast to the above instance, Candace had to constantly keep reminding herself to call Blaire a man, as when you look at Blaire, you'll just instinctively think of and refer to her as a woman.
The hilarious thing is that Candace DOES refer to Blaire as she and her, several times throughout the interview, when she obviously isn't thinking and deliberately trying to rattle Blaire.
However even if you had someone who was more of a "trans trender" than Blaire White, I still wouldn't go out of my way to deliberately "misgender" them, but if someone however instinctively calls someone who looks, acts, dresses and talks like a man, a man, or calls them it without even knowing that they are transgender, then they do not deserve to be black listed!
Sadly however much like religious fanatics these leftists cannot stand it when reality threatens their delusion.
With the right however meanwhile like I said I find that they tend to deny a broader spectrum of things that don't suit their agenda.
Paul Joseph Watson did a hilariously ignorant video on depression. He argued that depression doesn't really exist and that its just a lot of attention seeking millenials.
Sadly this is just the tip of the iceberg for both Paul and the right.
Paul Joseph Watson and many on the right are also climate change deniers. Now I agree that its open for debate as to what is causing climate change, whether its a natural process or man made, I am willing to listen to both sides.
Still Paul and many on the right take it that one step further and deny that there is ANY climate change whatsoever.
I am still a fan of PJW. As Eazy himself says in the video, there are some topics where he gets it spot on like Islam and feminism, but sadly he is a classic example of a right wing SJW in other respects, and is certainly one of the easiest places to go if you want to see how the right comes out with bullshit pseudo science.
His latest was claiming that soy makes men more womanly and left wing.
Seriously!
Soy boy has since become a popular insult to use online (I hate to say I used it once.) To be fair though using it doesn't mean you believe in Paul's ridiculous idea that soy turns you into a left wing SJW.
Its more just that a lot of left wing SJWs eat soy, because they are vegans.
Paul Joseph Watson is a Complete Idiot (Re Soy Boys.)
Whatever the case you can see how both sides are willing to buy into the most ridiculous nonsense from that there are billions of genders, to eating soy makes you a cuck, if it suits their agenda.
8/ They Want To Take Over Entertainment
Now this is a bit more of a first world problem. Obviously compared to the other things on this list this isn't as important, and I was unsure about including it at first for that reason.
Still I decided to include it as I think this shows how the fanatics on both sides operate. Also they often go after the entertainment industry before anything else, because that's the easiest to take over. Most people will tell someone that complains "oh stop whining about that its just a tv show, video game, comic book etc"
Still whilst it might seem trivial at first, its an important thing to stand up for in the long run.
Let the SJWs take over a big part of your culture and they won't stop. After the entertainment industry, then its the media, and after the media its your education system, and then you have a whole generation weaned on nothing but this particular political belief, which obviously then finally spills its way into, and tries to control every aspect of your life.
You should always stop this type of censorship at the start and hopefully the sad fate of the following major forms of entertainment that have been hit the hardest by right wing and left wing SJWs should serve as a warning to the rest of us.
Even if you don't care for any of these forms of entertainment that have been affected, ask yourself. How long before they come for your hobbies and way of life?
Doctor Who
The series to suffer the most at the hands of SJWs. Obviously I have commented on this before, and again as a result I wasn't originally going to talk about it again here, but its needs mentioning as Doctor Who has been hit harder than any other form of entertainment.
Doctor Who for those of you who don't watch it is the worlds longest running science fiction series. Originally premiering in 1963, the show revolves a mysterious alien called the Doctor who travels through time and space in his magnificent machine called the TARDIS which is also bigger on the inside than the outside.
The Doctor also has the power when he dies, to come back to life, with his appearance and outer personality changing as a result, though all of the Doctors are still meant to be the same person with the same core persona. This power of the Doctors, called regeneration is what has allowed the show to endure for so long, with 13 and counting actors playing the Doctor over its 50 plus year history.
Sadly however despite the shows big international following, throughout its history its had to deal with a few whiny crybabies demanding that it cater entirely to their interests.
We'll start with Mary Whitehouse. Now to those of you who haven't heard of her, Mary Whitehouse was a right wing SJW. She was a conservative woman who constantly attempted to censor television series, films and music that she found offensive.
Doctor Who was a particular pet peeve of hers. Whitehouse complained that Doctor Who was far too violent, and frightening. Of course she also admitted that she never watched it, but still she wanted this show, that she had no interest in and really knew nothing about to cater to her, instead of the people who actually did watch it.
Whitehouse also personally slandered and insulted the makers of the series, calling them "dumb" and twisted in interviews.
Sadly the BBC eventually caved to her, and others like hers constant whining about the shows violent nature and the then producer of the series Phillip Hinchcliff was actually dismissed from the show as a result.
There were no other reasons for Hinchcliff's dismissal. His era is ironically regarded as a golden age for the show, that many feel has still never been surpassed. Furthermore it was also at that point the most successful era in terms of ratings and mainstream critical acclaim too.
To get rid of of someone who had produced the most successful era of a show, with its fans and mainstream viewers, that had been running for over a decade would have seemed ridiculous and it was, but it shows you how the loud minority really can get their own way if they push hard enough.
Graham Williams who was brought in to replace Hinchcliff, was told to make the show lighter and more comedic. Now personally I like the Williams era, and have no problems with the humour he brought to the show as for the most part it didn't undermine the drama.
Still the point isn't however whether Williams was good or not. Its that the show should not have gotten rid of its existing producer, whose take on the show at that point was the most successful, simply because of a small group of whiny viewers.
Sadly Whitehouse didn't stop there. She continued to claim that the show was too violent during producer John Nathan Turner's era. This was eventually used by Michael Grade, the controller of the BBC as one of the reasons for cancelling the show in 1985, when its viewers were still strong, both in the UK and abroad.
To be fair Grade openly hated Doctor Who and wanted to cancel it anyway. Still Whitehouse's constant attacks on the show for being too violent gave him the ammunition that he needed, and it also contributed to the shows reputation falling.
Worse the show once again when it came back (after international outrage) was forced to be lighter and more humorous to pander to Whitehouse and her cronies during season 24, Sylvester McCoy's first season as the Doctor.
Unlike the Williams era this was an utter disaster with fans, critics and mainstream viewers, and contributed to the shows viewers, which had already been hurt by the 1985 cancellation to fall even further.
Whitehouse contributed to the demise of the original 1963-1989 series. There were other factors, such as the BBC's hatred for it, but Whitehouse still nevertheless contributed her part to its reputation falling.
Sadly however Whitehouse's actions would pale in comparison to the left wing SJWs in the 2010s.
Feminists began to latch onto the Doctor Who franchise from about 2010 on. Before they had always dismissed it as sexist in the 80s (and even played a role in denting its reputation too.) Doctor Who was never actually sexist of course.
The simple fact that it had a male hero and a female sidekick didn't make it sexist. By that logic, Xena is misandristic as it has a female hero and a male sidekick.
The female companions in Doctor Who were often strong, brave and resourceful characters in their own right. Yes some of them were wimpy, but there were plenty of wimpy male characters too. Not every male or female character can be an unstoppable badass.
Still from 2010 when the revival was at the peak of its popularity, then feminists latched onto the shows fanbase and in typical fashion, they tried to take it over.
Much like Whitehouse they accused the show of not espousing the correct values, and harming the youth of today. They also tarred its makers as horrible things too.
Steven Moffat the producer of Doctor Who throughout most of the 10s was called a sexist, a racist, a homophobe, a transphobe, an abelist etc by feminists, the same way that Philip Hinchcliff was called a purveyor of violent and degenerate material in the 70s by Mary Whitehouse.
The man's reputation was completely ruined as a result, as the mainstream media picked up on these stupid "Doctor Who and Steven Moffat are sexist" theories and started printing them as fact.
Here are examples of the smear campaign against Moffat.
Doctor Who Is Racist New Book Claims
Trigger Warning Sexual Assault In Doctor Who
Problematic Posters for Doctor Who
Why Does The Man Behind Doctor Who And Sherlock Still Have A Job
Because You Are Not Autistic You Are Not Complaining
Asylum of the Daleks Is Problematic
Doctor Who Returns New Direction
As you can see these complaints are really no different to Mary Whitehouse. Mary Whitehouse was worried that stories like The Deadly Assassin would convince young boys to become murderers when they grew up, by filling their heads full of violent images.
The feminists and the the left wing SJWs meanwhile actually thought that Matt Smith's Doctor, of all Doctors, the most childlike, innocent and sweet, would convince young boys to start sexually assaulting young women because of a scene where Matt Smith kisses Rory in a eureka moment and doesn't get his consent.
The Captain Kirk Problem: How Doctor Who Let Down Matt Smith
Sadly all of these ridiculous complaints evidently bothered Steven Moffat, and the BBC, as much like Mary Whitehouse, the complaints weren't just a simple critique of the show, but designed to slander it and its makers.
See here.
Karen Gillan: Steven Moffat Is Not Sexist
Peter Capaldi Denies Steven Moffat Is A Misogynist Claims
As a result of this the BBC and Moffat, just like the Beeb did when they fired Phillip Hinchliff to cater to Mary Whitehouse in the 70s, began to pander to these people, and eventually identity politics bullshit not only began to seep its way into Doctor Who, but took it completely over from about 2014 on.
Its worth noting that directors and producers on the series began to speak with and promote Whovian Feminism, a hard line feminist blogger too.
Whovian Feminism Interviews Rachel Talalay
Whovian Feminism Interviews Sarah Dollard
You can see what audience they were going for with this in mind.
To start with there were many anti men, and anti white people remarks throughout Doctor Who and its spin off the short lived, disasterous Class throughout this period.
Master/ Do as she says is the future going to be all girl?
Doctor/ We can only hope.
Tanya/ White people
April/ White people what? 
Tanya/ Always so optimistic. Always so certain things are going to work out for you. Oh, well because they usually do.
April/ My Dad tried to kill me when I was eight.
Tanya/ But you got your mum up walking again. Typical white person happy ending.
Yeah things always work out for white people don't they?
Newcastle Grooming Victim Suicidal And Sleeps With Knife
I guess this also applies to Van Gough too? Remember when Doctor Who did a very nuanced, sympathetic, and acclaimed episode on Van Gough back in 2010?
The episode, called "Vincent and the Doctor" saw the Time Lord take Van Gough into the future to see what a celebrated artist he will become. Sadly however Van Gough's long standing mental health problems still cause his death, but the Doctor takes solace in the fact that he at least made Van Gough's life a bit happier.
The story makes a brilliant point of how when dealing with someone who suffers depression, every single little bit of help matters. People will often blame themselves if they can't help someone they care for who is suffering from mental health problems, but sometimes a person can be so far gone that nothing could help them, but at the very least you can take comfort that you made their lives happy for even just a short time.
Quite a big comedown for a franchise to go from this, to telling all white people that they are privileged shitlords isn't it?
I guess Vincent got his white person happy ending didn't he? Vincent can get to fuck actually. He is white, AND he's a man! The bastard!
Clara/ Hush. Go, now. Go and find Vikings on other planets. The universe is full of testosterone. Trust me, its unbearable.
River Song/ What's that face, are you thinking? Stop it, you're a man. It looks weird. 
Now I wouldn't mind these remarks if they were both ways, but they aren't. Furthermore again when you look at the rest of the show, you can see an obvious agenda behind them.
The actual stories of the Peter Capaldi era of Doctor Who (2014-2017) began to cater to what the SJWs wanted too,
Clara the Doctors female companion began to take over the show to an insane degree. Most of the stories during series 8 revolved around her and her place of work.
Also there was a lot of rewriting of the shows history and lore to make her the most important person, and Clara was also shown to emasculate the Doctor too. She even slapped him a few times.
The reason for this was because again SJWs had complained that Doctor Who was sexist simply for having a male lead. So basically until they could turn the Doctor into a woman, Steven Moffat had to undermine the male Doctor for Clara.
The Depressing Disappointing Maleness of Doctor Who
To be fair there were elements of undermining the Doctor for his female companion in the Russell T Davies era (2005-10). Russell was a bit of an SJW himself, but still it reached new heights during Clara's time on the show.
Clara was retconned into being the hero of every Doctor Who story ever made in an adventure called The Name of the Doctor, where an enemy of the Doctors, the Great Intelligence travels in time and rewrites his entire past to make every victory a defeat. Clara goes back however and undoes the Great Intelligence's actions.
She also goes back in time in another story, meets the Doctor as a boy, and helps him overcome his fear which leads to him becoming a hero.
In yet another episode, another time travelling version of Clara is also revealed to have told him what TARDIS to steal too.
As if that wasn't enough she was also the one who convinced the Doctor to save the Time Lords, and later convinced the Time Lords to give him more regenerations too.
Worst of all perhaps was in a story called Kill The Moon. In this adventure the Doctor discovers that the moon is about to hatch, as apparently, the moon is an egg for a giant space dragon.
The Doctor for some reason leaves Clara to deal with the dilemma of should they kill the Dragon to stop it hatching and spare humanity, or should they let it live and doom the world when broken bits of moon fall to the earth.
The entire world votes to kill the Dragon, but Clara on nothing more than a hunch spares the Dragon, and so it hatches. The moon harmlessly disintegrates, sparing the earth, after which it lays a second egg/moon (bigger than its whole body.)
Not only that, but the sight of the Dragon hatching is apparently what inspires humanity to exist to the end of time. So Clara is the most important person in the history of the universe.
You can see how the need to pander to people hurt the writing of the series.
At the end of her time on the series, Clara ended up becoming a better Doctor than the Doctor himself, as she became completely indestructable and gained her own TARDIS that she could travel the universe in.
Everything in Capaldi's first two series was about making Clara more important than the Doctor to prove that the show wasn't sexist, which undermined the Doctor, caused the writers to ironically make Clara unlikable, caused them to come up with ridiculous, over the top ideas to make her important, like the moon egg, shifted the focus onto her boring school, and finally the rewriting of Doctor Who's mythology to insert Clara into it both alienated new viewers, with its continuity references, whilst also ironically pissing off the only people who got those constant continuity references too.
The makers of Doctor Who during this time also started to replace all of the male roles in the show with women.
UNIT, a military organisation designed to track aliens and monsters down, was staffed entirely by women in the Capaldi era.
Now this was of course unrealistic as the majority of soldiers are men. Personally though I didn't mind the all female UNIT in principle, and I even liked one of the characters, Osgood played by Ingrid Oliver.
However again when you look at everything else that is happening in the show, the female UNIT sadly becomes yet another part of an agenda.
Worst of all however was when Steven Moffat brought the Doctors archenemy, the Master back as a woman.
Now The Master had been in the show since the 70s. He was a Time Lord like the Doctor who could regenerate into a different form. All of the Masters however were meant to be the same character underneath their different faces, much like the Doctor.
The Masters three main aims in the original Doctor Who series were to conquer the universe, because he believed that under his rule things would be better, to kill the Doctor his most hated enemy, and to prolong his own miserable life. (In later stories the villain loses the power to regenerate and ends up trapped in a decaying, zombie body, though he does get more regenerations later.)
Moffat however not only brought the Master back as a woman, but had the female version of the Master be in love with the Doctor and try and win him back. Missy, the female Master doesn't try and conquer the universe like the old male Masters. Instead her plans are spent trying to win her "boyfriend" back and getting rid of women like Osgood and Clara that she sees as rivals for her man.
This was a huge comedown for the villain, and worse made a mockery of his past characterisation for the last 40 years. When you look at old stories where the Master was motivated by his hatred of the Doctor, you laugh now.
Either the Master was a repressed homosexual who couldn't accept that he was gay for the Doctor, which led to him wanting to kill him, or worse, the Master regenerating into a woman caused him to suddenly notice how much more attractive his archfoe was before.
Are we supposed to expect that a Time Lords sexuality changes when they regenerate? How ridiculous. Does that mean then that Christopher Eccelston could have morphed into Jennifer Lawrence and then fallen in love with Mickey, Rose's boyfriend? Or that Susan could have morphed into Russell Brand and abandoned the love of her life, David?
Also worst of all Moffat salted the earth for future writers to do something interesting with the Master. You can't go back to writing the Master as the Master anymore after the drastic change to his and the Doctors relationship. That villain has essentially been written out of the show and replaced with another character.
See for yourself.
This is what the Master was for 40 years. He was the Doctors archfoe. He hated the Doctor more than anything else, and he wanted to rule the universe. His creators had intended for him to be Moriarty to the Doctors Holmes and that's what he was.
However in order to pander to feminists, Steven Moffat turned the Master into this instead.
Those are just not the same characters, in fact they are the opposite to each other. Why would you bother to make Missy the Master? She could easily have been a new character.
The answer is that Moffat only made her the Master in order to set up a female Doctor to pander to feminists and SJWs who had been pushing for a female Doctor for years.
Sadly despite the failure of Missy, a female Doctor did finally happen in 2017.
Now a female Doctor is an idea that the overwhelming majority of Doctor Who fans hate.
It began as a joke by Tom Baker to make then producer John Nathan Turner (who he hated.) Look inept to the press.
It was never contrary to what SJWs always say, been part of the canon of the show until the early 10s when they bullied Steven Moffat into making it canon, with things like the Corsair, Missy and the General.
For the first 50 years we never saw any Time Lord change gender when regenerating. Furthermore we saw Time Lords use up all of their regenerations in many instances and not change gender. A Time Lord can only regenerate 13 times, and characters like Morbius, the Master, Azmahel and even the Doctor himself went through all 13 regenerations as the one gender.
Furthermore its been said many times that Time Lords choose how they are going to look when they regenerate.
With this in mind if they had no preference, why the fuck would they use up all of their lives as the one sex?
All Time Lords and Time Lady's been written as male characters, and female characters. Some Time Lords have even been in romantic relationships with humans. The Doctors grand daughter Susan went off to live with David a human male, and Leela a human woman went off to live with a Time Lord male.
Their relationship is going to be awkward to say the least if Susan trips and bangs her head and turns into Brian Blessed! And don't say that Brian Blessed is a ridiculous choice for Susan. If you support the bullshit idea of the Doctor can be absolutely anybody, and there is no template to how the Doctor should be, then okay same applies for every Time Lord character. In that case why can't Susan regenerate into Brian Blessed?
Also not to get into the details of it, but if Time Lords have no gender, how does that work in the bedroom with a human? Finally I might add that the Master was written as a violent misogynist before in his male incarnations. How the fuck does that work if Time Lords have no concept of gender?
This whole gender bending Time Lords crap doesn't work because its too late in Time Lords development to introduce it. No one minds a race of gender neutral aliens, but actually come up with a new race like that. At this stage, trying to rewrite it that Susan and Romana can technically regenerate into Brian Blessed and Vinnie Jones and that William Hartnell can turn into Jodie Whittaker is like trying to take a square peg and make it fit a round hole.
All of the Doctors are not meant to be different people. They are the same person whose body has simply changed. Yes his outer persona is a little bit different, but that's explained in universe as simply being because of the shake up of regeneration, and also because living in a different body would affect your personality too. The Third Doctor for instance is more willing to fight his enemies because he is in the body of a 6 foot 3 guy with a ripped build than the Second Doctor who is in the body of a little overweight, middle aged guy.
The Doctors core personality always remains unchanged, from incarnation to incarnation. This isn't just my interpretation. The most prominent people involved in Classic Who all said this.
Terrance Dicks the shows longest running script editor said that the single most important thing was not to change the Doctors character too much. Tom Baker the shows longest running and most popular Doctor also said the character was the most limited role he had ever played, as there were so many things he couldn't do in the role as then he wouldn't seem like the Doctor anymore.
The character can not change into absolutely anybody. There is a definite template to the character. Now the Doctors gender is a part of this template really by default.
He was never, until the early 2010s written as a genderless character. Even then he wasn't actually written as a genderless character. It was just mentioned that he was.
The character of the Doctor has always been written as a man, played as a man, all of his relationships have been from a male perspective, he is recognised in popular culture as a man. To act as though he could switch gender and it would be no different is ridiculous.
I'd also argue that rewriting it to be that the Doctor can be genderless and anybody is insulting the makers of Classic Who. Its creating an idea in popular culture that the Doctor could have always been a woman, but they never did it because they were sexist. The makers of Classic Who ironically were often ahead of their time in their portrayals of female characters.
Pretty impressive for a teenager to take on an alien war machine/mini tank with a baseball bat and make it call for reinforcements!
Yet now the makers of Classic Who and its fans will forever be tarred as sexists who were too scared to have a woman as the hero, to future generations who don't know the show and will think "oh well a female Doctor could have happened, they just didn't do it," when that wasn't the case at all.
The makers and fans clearly had no problems with strong women as seen with characters like Barbara, Ace, Leela, Sarah Jane etc. I might add that there were always series starring female leads that ran concurrently to Doctor Who. The Avengers, Wonder Woman, The Survivors, Alien film series, The Bionic Woman, Xena, Buffy, Once Upon A Time, Ghost Whisperer, so its not even like a female lead would have been seen as unprofitable from a business point of view.
Its just that the makers and fans felt that that the particular character of the Doctor, who had an established history and personality, was set as a man, so it would be awkward to change that, and since there was nothing to suggest that he could turn into a woman (and plenty to contradict it.) Why bother going down that minefield? Particularly when there are so many great female heroes out there like Buffy, Xena and Ripley?
Also within the narrative of the show its going to be a difficult thing to pull off. Its not like a female Doctor is even a female character. She's a man forced to turn into a woman against his will. She's not a transexual character either. In fact shes the opposite. Trans people change gender because they feel they were born in the wrong body. The Doctor meanwhile apparently doesn't care and has been changed in a flash against his will.
Having a character change gender against their will really seems kind of silly. Its like this episode of Futurama, and bogs the show down too much in gender politics as the character will obviously have to comment on those differences. Gender politics isn't good for any series.
Jodie's first moment as the Doctor, her gurning "Aw Bwilliant!" at her gender changing, after having been a man for 20000 years, and not feeling uncomfortable at all (apparently gender dysphoria doesn't exist), already reminds me of this episode of Futurama, as do Missy's cringey lines about becoming a woman being an upgrade and the Generals about all men being egotists.
Funny how even though Time Lords are supposedly gender neutral we haven't seen ANY female Time Lords regenerating into men and preferring it? What about Susan, the Doctors grand daughter? Or The Rani a female adversary of the Doctor, or Romana.
When its all the one way, you can't help but feel there is an agenda here.
I might add that even from the point of view of "I need muh representation" a female Doctor is a terrible idea.
I personally think the need for representation is a lot of self indulgent, narcissistic tripe, but more on that later.
Still if you do think it matters why on earth would you be for a female Doctor? Its not going to do anything for female representation to start with. The character of the Doctor is a man. There have been 13 versions of him as a man, he's known around the entire world as a man, the longest running and most popular versions of him are men, Tom Baker, Jon Pertwee, David Tennant etc.
One female version after that is not going to cause people to always view him as a female character.
Furthermore by making out that a female Doctor is a milestone you are actually at this stage harming female representation. Jodie Whitaker recently gave an interview where she went on about how groundbreaking she was, simply for being a female lead in a television series. So then Charmed, Xena, Buffy, Once Upon A Time, Nikita, Alias, Dark Angel, Charlies Angels, Wonder Woman, Ghost Whisperer, Star Trek Voyager, Ab Fab, etc were all meaningless.
Its Nice To Be A Milestone, But People Need To Grow Up
Apparently they were according to Jodie. Apparently, all of these original, iconic female characters, mean nothing compared to a male character being turned into a woman? The only way a woman can be iconic is if she was once a he?
Its a terrible message to young women, and at the same time its not giving them a hero of their own.
It would have been better if the makers of Doctor Who had brought back any of the three Time Lady characters from the shows past, Romana the Doctors old companion, Jenny his daughter, or even Susan his grand daughter, made them  popular with new viewers and then given them their own spin off series.
The SJWs didn't want an original female character however, because they wanted to A/ spite male viewers whom they despise, and B/ impose their agenda on as many people as possible by taking over a beloved character.
Sadly however the SJWs, even though they couldn't supply one reason for a female Doctor, won and worse they were vicious bullies to those who weren't happy about the decision including former Doctor Peter Davison, who they eventually chased off of twitter.
Peter Davison Quits Twitter Over Toxicity of Doctor Who Fandom
Finally as if this wasn't enough, the conventions and the shows fandom have also been completely taken over for the SJWs agendas.
Here's a Doctor Who convention from the 90s.
Here is one from this year.
It might as well be a feminist convention now. If you were to show someone the first picture they'd obviously know it was Doctor Who related as there is a Dalek and the TARDIS there, but the second? What the hell does it actually have to do with Doctor Who at all!
Even if you were actually at a convention you'd probably be unaware that it was about Doctor Who.
See here.
A Wonderful MeTooMoment Unfolded At Gallifrey One
Rachel Talalay on MeToo At Gallifrey One
Its hilarious that Rachel Talalay even says in the above article that at the entire panel, there was only ONE short story about Doctor Who.
You might think "well MeToo is more important than a silly sci fi show" but the point is, it was a convention designed to celebrate that silly sci fi show! It would be like if I took over the Buffy fandom and insisted that Buffy conventions all be about Scottish Independence, and that anyone who just wanted to talk about Buffy, was an anti Scots bigot.
Doctor Who is not long for this world. Its viewing figures have decreased every single year since 2014, when the SJW pandering really took hold. Matt Smith's final episode was seen by over ten million viewers. During the latest Peter Capaldi series, the shows viewers sunk to barely over 2 million at one point. Literally the lowest in the shows entire 50 plus year history.
Doctor Who Ratings Fall To Record Lows
Whovian Feminism and her fellow SJWs have done far more harm to the show than even Mary Whitehouse. They've dragged it to literally the lowest point in its history.
And it is solely them, make no mistake. Nobody else wanted a female Doctor. The general public as you can see above, switched off in droves at things like Missy, all the anti men remarks, Clara taking over the show.
The fans have also not only always been historically opposed to a female Doctor, but made it clear just before Jodie was cast that they still didn't want a female Doctor either.
Woman Do Not Want A Female Doctor
Most Fans Against A Female Doctor
Yet even with all of this the producers still pandered to the Whovian Feminism crowd?
Its quite fascinating in a way. The vast majority who loved Hinchcliffs darker, edgier take on Doctor Who, and who switched off in droves at Steven Moffat's SJW friendly version, clearly didn't matter as much to the makers of the show as the tiny, complaining audience of Mary Whitehouse and Whovian Feminism.
Why would anyone who wanted their show to succeed do that? Simple because the Whovian Feminism and Mary Whitehouse minority were bullies who would stop at nothing to get what they wanted.
They made themselves appear as the majority, and also slandered the makers of the show as well. The key is not to ever give in to these people. Mary Whitehouse and Whovian Feminism should have both been told to fuck off. They were spoiled brats used to getting their own way, whose ideas for making the show better were utter crap.
I might add that a lot of the SJWs much like Mary Whitehouse don't even like Doctor Who. Whovian Feminism claims to be a fan, but truth be told she hasn't seen that much of the show. She hadn't even seen any stories featuring Colin Baker, the 6th Doctor until 2015.
Joss Whedon meanwhile who openly mocked those who don't want a female Doctor, ironically said he hated Doctor Who growing up and openly ridiculed the show too.
See here.
Joss Whedon says he thought Doctor Who was cheesy
Joss Whedon on Female Doctor Who
Why the hell does this guy care about who plays the Doctor with this in mind? He according to his own biography, watched one episode and thought it looked shit!
PS its also ironic that Joss would try and whittle down the only differences between men and women to genitals. By that logic, Blaire White shouldn't be called a woman, as hey she still has a penis. Same applies to an intersex woman who has a penis too. I guess Joss sees her as a man?
The reason Joss and Mary Whitehouse despite having 0 interest in Doctor Who still want it to fit their vision, is because they are such intolerant people, they literally can't stand something that doesn't espouse their views even existing!
Doctor Who isn't the only sci fi franchise the SJWs have influenced. They seem to have their talons locked around the sci fi and fantasy genres like no other.
The irony is that the sci fi and fantasy genres have often been among the most progressive. Its had plenty of strong black characters like Blade, dozens of strong female characters like Xena, Buffy, Charmed Ones, Wonder Woman, Bionic Woman, and plenty of LGBT characters like Xena, Buffy, Willow, Captain Jack.
In fact the sci fi and fantasy genres have often been ahead of the curve in terms of representation, with things like Star Trek the original series featuring the first ever interracial kiss in an American drama series, and being praised by none other than Martin Luther King who called it important to the civil rights movement.
You won't find anywhere near as many female, black or LGBT heroes in other genres like spy espionage, crime thriller or westerns. Yet feminists don't target them?
That's because like all bullies, SJWs and feminists are pitiful cowards. As I said earlier people like Anita Sarkeesian and Whovian Feminism want to be seen as champions for female empowerment, but they are too scared to go after the single biggest cause of inequality for women in the world today, Islam.
They aren't going to want to go through what someone like Tommy Robinson does in trying to bring attention to girls like Chelsea Wright who have been raped. They aren't even going to want to go through what someone like Pat Condell who gets called a racist goes through.
So they pick a target that is completely benign and smear it as sexist, so they can appear to be "fighting the good fight", and get all the credit for that whilst not doing a bloody thing to help any women.
Sci fi and fantasy are easy genres to bully because their fans are often nerds with low self esteem, and furthermore, sci fi fans in contrast to say western fans won't want to stand up for their love of the genre quite so passionately, because its looked down on.
Fans of sci fi and fantasy are often seen as sad gits by the media after all, so people like Will Wheaton will not only not want to stand up for their favourite franchises, but may even bully those who do, to show that they are not sad gits whose lives revolve around Doctor Who and Star Trek.
Still even among sci fi franchises Doctor Who has been hit the absolute worst and sadly its turned from a show that was once a global phenomenon, to a show that most people probably aren't even aware is still on.
Video Games
Video games are probably the SJWs favourite whipping boy after Doctor Who. Fortunately unlike a lot of other spineless fandoms, gamers have stood up to both right wing and left wing SJWs that tried to take over their industry. (As a result they were tarred as Nazis by the mainstream media, during the whole Gamer Gate fiasco.)
Still I'm proud of video game fans for being about the only group who did stand up to these puritanical bullies.
Video games like many other popular forms of entertainment were derided by right wing SJWs for apparently corrupting the youth of today and encouraging violence.
The most famous example of this was Jack Thompson, who led a decades long campaign to get video games banned for encouraging violence.
His arguments have been debunked time and time again. Studies have shown that there is absolutely no link between playing violent video games and being violent in real life.
Long Term Study Shows No Link Between Violence And Video Games
Yet in spite of this Thompson would continue to trot out the same arguments, never offering any counter claims, and would play the victim by going on about all the death threats he had received from video game fans.
I don't doubt that Thompson did receive some death threats. That doesn't prove that video game fans by and large are violent psychopaths however. There are loonies in any group, including feminists.
Look at the death threats Thunderf00t received for speaking out against feminism.
Does that prove that feminists are all psychopaths?
Thompson resorted to these tactics because he couldn't debunk the gamers arguments against him.
Fortunately in the long run Thompson lost, but he was ultimately replaced by Anita Sarkeesian.
Sarkeesian who was obviously the epitome of a left wing SJW, said she felt that video games were corrupting the youth of today by making them sexist.
Sarkeesian had 0 proof of this and her arguments such as that there are no strong roles for women in video games, or the gaming community is misogynistic overall, were easily debunked.
Of course just like Thompson, rather than try and respond to these reasoned arguments. Sarkeesian went down the pity route by making out that all of her critics were just people sending her death threats.
The great irony was that many of the same liberals who mocked Thompson as being an old fashioned conservative kill joy, were lining up to white knight for Anita Sarkeesian.
Of course the same was true of Doctor Who as well. As much of an influence as she had over the series, at the very least the media and all Doctor Who fans hated Mary Whitehouse and the influence she had on the show, whilst with Whovian Feminism and the people who smeared Moffat as promoting sexual assault, the media were completely on their side.
This video from Chris Ray Gun (one of my favourite youtubers along with ShoeOnHead, Barbara 4U2C and Blaire White) did on the liberals hypocrisy as well as how SJWs are able to take things over is great.
It doesn't mention Doctor Who, but it does cover how SJWs took over and sunk the New Atheist Movement too. Chris probably won't appreciate this video being shared however as since he made it, he and Laci Green, who is among the feminists he includes that sunk the Atheist movement, are now dating! Still its a good video anyway.
When you're part of a tribe you don't really have any principles or actual beliefs. If your tribe says something you had previously attacked another tribe for, like saying that video games influence people to do bad things, then you'll be for it.
Comic Books
Comic Books have had a long and difficult history with SJWs.
Initially it was the right who tried to censor comics, and even outright ban them. Just like Jack Thompson with video games, and Mary Whitehouse with Doctor Who, many right wing activists saw comic books as being a threat to our values because they were too violent and demanded that their content change and that in some cases they even be banned.
Of course like all whiny, narcissistic, intolerant bullies they got their way, despite not representing the majority viewpoint by constantly attacking comic books in all forms of media they could.
The result of this was several horror comics being banned in the UK, and restrictions being imposed on what Comic Book creators could write about.
The Comics Code Authority was eventually established in the 50s to give Comic Book creators a chance to have a greater freedom, but it sadly ended up leading to even greater censorship.
By the late 50s, the CCA had almost sunk the industry, with almost 75 percent of the industry having gone out of business in 1954.
5 Memorable Moments of Comic Book Censorship
The CCA had a very right wing slant and for decades it prevented there from being stories about things that they thought would corrupt the youth. Sadly as a result of this, there were no LGBT characters in comic books for decades.
How The Code Authority Kept LGBT People Out Of Comic Books
CCA vs LGBT People: Battle of the Century!
Fortunately the CCA's influence began to die down and comic book writers and creators began to experience more freedom, and could tell the stories they WANTED to tell.
Sadly however just like with Doctor Who and Video Games, left wing bullies would start to take the place of the right wing censors.
Nowadays every comic has to basically be approved by the SJWs first. If not much like with Steven Moffat and video games they'll tar it as racist, homophobic, and sexist.
Now you might be thinking "well all the SJWs want is more women, LGBT, and black characters so what's wrong with that?"
Obviously the overwhelming majority of comic book fans don't have a problem with non white, non straight, and non male characters. As I have said before the sci fi, and comic book fandoms were often among the most progressive in terms of representation.
An SJW comic however is totally different to one that simply has a leading black character like Blade or X-Men.
An SJW comic, or tv show first of all will have negative comments directed towards white men in general, and white men will often be depicted in a negative way because they're white and men.
Also the female and LGBT and black characters will have to constantly remind us of how they are black, female and LGBT in the most obnoxious way, that's basically the writer telling the audience "I'm going to teach you plebs watching/reading at home that minorities and women are people too."
Take a look at Red Dwarf, or Blade. They both feature black leads, but its not mentioned in either case as it shouldn't be. As a result no one even noticed that they had black leads. When do you ever see Red Dwarf, which is actually the second longest running sci fi show in the UK after Doctor Who, get hailed as this big progressive series? Its main love story between Lister and Kochanski is an interracial one. In fact half of the cast is black! Yet no one noticed!
Compare that to the ridiculous bullshit there has been around the Black Panther movie where people have been told that they shouldn't be allowed to watch it.
I'm not joking see here.
I think this is proof that the SJWs have done far more harm for representation than good. In the 90s we got stuff like this.
And nobody gave a shit. Nobody even noticed! Yet here we are in an age where you can't have a film with a black lead without all of this ridiculous race baiting shit being propped up by those on the left who ironically claim to be fighting racism?
Anita Sarkeesian even said in a recent episode of her Feminist Frequency Radio series (which listening to is a truly stomach churning experience.) That she was angry that there were any sympathetic white characters in Black Panther.
Also the SJWs want to change and even outright replace existing characters just to suit their agenda. Wolverine, Iron Man and Thor have all been replaced with new female characters who have taken up the mantle.
Comic book fans obviously are never happy when their favourite character is written out and replaced with somebody else. Regardless of whether that someone is a white man or not. When Damian Wayne for instance took over from Bruce Wayne as Batman there was fan outrage.
However you didn't get called a bigot for not wanting Damian Wayne to replace Bruce Wayne the same way you get called a bigot for not wanting a new character, who happens to be a black woman, to take over as Iron Man instead of Tony Stark.
Added to that other characters sexualities have suddenly been changed too.
Whilst no one has a problem with a gay character obviously people don't like their favourite characters, (whose story that they have followed for years) suddenly being changed in a big way for no reason, and in a way that completely contradicts their established history.
And yes that applies all ways. I for instance wouldn't want an LGBT character to suddenly say that they aren't LGBT. Like take Captain Jack Harkness for instance. A big part of his character is that he is bisexual. Imagine if I suddenly came in and rewrote it so that he was actually always asexual and that his previous bisexual tendencies were just complete lies that he made up because?
Retcons to characters histories can sometimes work, but they need to be taken on a case by case basis. You need to take into account how big of a contradiction it is, whether the audience can accept it, and whether it changes the character beyond all recognition, and how good of a story it is.
The SJWs however never want to look at anything in a nuanced way. They just trample over other people's characters with their size 12s and demand that all characters regardless of their history and characterisation be changed to their liking, and if you don't like THEIR ideas for other people's characters you are a sexist, racist, or a homophobe.
There is nothing to stop these people from going out there and creating their own characters. If they are great, then people will love them just like they did Blade, Xena and Buffy.
I acknowledge that this might be harder with DC and Marvel. Not because their fans are racists or sexists, but because its hard to introduce any new character to Marvel and DC that is going to be as popular as the classics like Batman, Superman, Spider-Man, or even the likes of The Flash. As these characters were created in the 30s and 50s and 60s then obviously the bulk of them will be men.
Still that doesn't mean you shouldn't try if you really are so desperate. After all Wolverine was created much later than most of the X-Men and he is now the most popular.
I think it is also somewhat harder to have a woman occupy all of the same roles a man can in a sci fi and fantasy adventure, not because women are less believable as the hero, or people have problems with a woman being the hero. TBH I think most nerdy comic book guys prefer female heroes to male heroes.
The problem is however that a hero has to obviously get tortured, beaten up, even regularly killed in order for their adventures to be exciting.
Being a hero can be tough sometimes.
I don't think people are as willing to suspend disbelief and enjoy watching a female hero get tortured, beaten up or killed as much as they would with a male hero.
I'm not saying that's right of course. A large part of why I always thought Xena the Warrior Princess was so good for women in the genre (aside from just being a great show.) Was because it didn't hold back in terms of what its female characters, both heroic and villainous went through. Xena got beaten up, tortured, crippled just as much as Batman would, her female enemies like Callisto and Alti got killed in horrific ways like being blown up, impaled, submerged in quicksand the same way any male villain would.
Sadly however I don't think as many writers and directors are as willing to show women go through it as much, which is why there are fewer roles for women overall, not just heroic roles. Obviously a villain has to get beaten up and killed, men also make up the henchman the hero kills, his sidekicks and the victims too. Look at the Jurassic Park film series for instance. It has far more male characters than female, but that's because most of its male characters get killed by Dinosaurs. So far only ONE woman has been killed on screen in all 4 Jurassic Park films.
Feminists certainly aren't making it easier for comic book writers to give women more interesting roles as they complain every time anything even remotely violent happens to a female character as being an example of how misogynistic the writer is, inspiring the young men who read it to go out and kill young women etc.
Fox Apologises For X-Men Poster
DC Comics Forced To Pull Batgirl Poster
With this in mind how are writers supposed to make stories about female characters as exciting as those about male character? Wolverine can be impaled with a massive steal girder and thrown half way across the city and drowned. Mystique in comparison can't even be grabbed by the throat without it being some kind of violent sexist agenda against women.
If anything feminists are actually standing in the way of women being able to occupy all of the same roles that men are. Much like the CCA before them, they are attempting to police what types of stories people are allowed to tell.
Also much like the CCA, the feminists and SJWs don't actually care about the quality of the stories, just in A/ pushing their agenda to as many people and B/ making sure that everything, even something they have 0 interest in, behaves in what they believe to be the "correct" way.
The proof of that is the fact that all of these people who are desperate for a female Doctor Who, a female Thor, a female Iron Man etc, always go on about how representation is important, and growing up they just desperately wanted to see a character who was gay/black/a woman etc. Are the people who are most likely to NEVER watch or read anything starring female/black/LGBT heroes.
Look at Claudia Boleyn, a popular youtuber who always goes on about how she wants to see more female heroes, LGBT heroes like her. All of the shows she watches, and talks about star men like Doctor Who, Supernatural, Merlin etc. Furthermore there are actually female counterparts to every single one of her favourite shows.
Merlin, a pseudo historical fantasy series, that is not only completely historically inaccurate, but revels in its inaccuracies in humorous ways and blends hard, gritty drama with the most over the top, broad, camp humour.
The same is also true of Xena the Warrior Princess which stars two bisexual women as the leads, yet Claudia NEVER even comments on Xena? PS Xena was even cited by the makers of Merlin as one of their biggest influences!
Then there is Supernatural, another of Claudia's favourite series about two brothers who battle Demons and come from a long line of people who battle Demons. The youngest of them however falls in love with a Demon who wavers between good and evil, who the elder sibling despises, and who he is eventually forced to kill. The elder sibling meanwhile develops a really close relationship with a Celestial being.
What about Charmed however? A series about three sisters who battle Demons and who come from a long line of Demon hunters. The youngest of the Charmed sisters also falls for a Demon, that the other two despise, and who wavers between good and evil, before they have to kill him for good, whilst the older one develops a relationship with a celestial being.
Then there is Class the awful Doctor Who Spin off Claudia likes, which revolves around a school where there is a rip in time and space that allows monsters to come through. A group of misfit students have to cover up the rip and save the world. Oh and one of them is a blonde, who used to be an enemy of the main character, but got something stuck in their head which stops them from even hurting someone anybody, and they always whine about how they want to get this out of their head.
Gee where have I head that before? Oh that's right. Buffy the Vampire Slayer, one of the most celebrated genre series of all time, which stars a female hero, and has a lesbian woman as the most powerful character in the universe, but which Claudia has also never commented on.
With this in mind I can't exactly take her claims for wanting to see someone like her seriously. There are existing alternatives to series she already adores, that star female heroes, yet she shows non interest in them.
Whovian Feminism is another one who ironically NEVER talks about female led series. Seriously why the fuck does she talk about Doctor Who if she is interested in female led shows?
It would be like if I went on about wanting to explore themes of Scottish independence and nationalism in film and television, and then only ever looked at say Xena, and whined because it wasn't about that?
Look at the blog, youtube channel of anyone who goes on about representation, from angry feminists like Whovian Feminism to white knights like Mr Tardis Reviews and you will be lucky if they are a fan of even one female led series.
Most of the people in the industry who go on about representation meanwhile are posers like Neil Gaiman and J J Abrams who want to make themselves look better. People like Gene Roddenberry (creator of Star Trek), Frank Hampson (creator of Dan Dare) and Terry Nation (creator of the Daleks) all still receive praise for how progressive their stories were in the 60s and 70s and rightfully so.
They did combat the genuine racism and sexism around them, but again in the modern world, its not edgy or a big deal to have a black or female leading character. So people like Gaiman and Abrams have to try and make out that it is so they can basque in the praise from ignorant SJWs who don't know any better.
Thank you Neil for telling a sexist pleb like me that women are people too! Representation is yet another way for cowards like Anita Sarkeesian and Neil Gaiman to make themselves look like social justice champions, without doing a thing to help women or minorities.
Of course much like Doctor Who, Comic Books sales have begun to sink as a result of pandering to these people.
Retailers Complain About Collapsing DC and Marvel Sales
The fact that Doctor Who and comic books have nose dived as a result of pandering to these people whilst video games whose fans fought back have remained strong shows why you need to stand up to these bullies.
Yes you will get tarred as bigots like the gamer gators were, but at the end of the day the thing you love will be saved.
I think comic book geeks and Doctor Who fans biggest problem however was in not seeing that the feminists and the SJWs were no different to the likes of the CCA and Mary Whitehouse.
Video game fans saw right away that Anita Sarkeesian was no different to Jack Thompson. All she had done was replace the idea that games are making people violent with games are making people sexist.
With comic book fans a lot of them however I think foolishly came to think that this representation crap was important, because it had been in the 60s, and came to see the feminists as being like the people who fought against the CCA in the 60s and the 70s.
Ironically they had no idea that they were now becoming the new CCA, as they were supporting people who wanted to limit and control what types of stories people could tell like the CCA, and were actually bigots just like the CCA, except rather than against homosexuals, they are bigoted against white people.
Comedy
Much like Doctor Who, video games, and comic books, comedy is something that has historically been limited and censored by right wing SJWs, but in the last few decades its really more the left wing SJWs that have begun to censor comedy.
It was always the conservative Christians that wanted to get outrageous comics they found offensive banned.
Probably the most notorious example of this was the banning of Life of Brian in certain areas of the UK, including Glasgow, as well as the constant attacks on it from the right wing media for supposedly mocking Jesus (which missed the whole point of the movie.)
See here. City Lifts Ban on Life Of Brian
Then of course there was also Terry Rakolta's famous campaign against classic American 90s comedy Married With Children.
Rakolta was basically the American counterpart to Mary Whitehouse. She was a conservative woman who founded the organisation known as Americans For Responsible Television. Her favourite target was Married With Children which she believed to be obscene.
The campaign she launched against the show caused many of the shows sponsors to pull out. It was also moved to a late slot at her urging, and the content of the show had to be toned down after a public boycott she launched against the series.
Terry Rakolta, The Bitch Who Tried To Get Married With Children Off The Air
Nowadays of course comedy series have to regulated from a more feminist/left wing perspective or outright banned.
So many prominent comedians from Jerry Seinfeld to John Cleese to Stephen Merchant have mentioned how their comedy would not work today because of left wing censors.
Stephen Merchant Says BBC Would Be Too Scared Of Liberal Left To Make The Office
Then of course there are the SJWs recent attacks on Friends of all shows.
Why Friends Is Actually A Super Problematic Show
Friends is the lightest, most feel good, non offensive comedy imaginable. That was why it had such a mass appeal. It was really good escapism, its main characters though obviously flawed, where basically nice, likable people.
Yet the SJWs are such delicate little snowflakes that they can't even cope with Friends? How the fuck are they going to cope with genuinely dark comedies like Seinfeld, Bottom, The Young Ones, any iteration of Blackadder, South Park etc?
I honestly never thought that I would see a time when Friends of all shows was the outrageous one! I think with this the left wing SJWs have outdone the right wing SJWs.
But hey who needs Friends, Married With Children and Seinfeld when you have this type of comedy from SJWs.
To be fair a lot of this stuff is funny, but not in the way they had hoped.
I could list may other examples of forms of entertainment that have been taken over, sunk or otherwise limited by these crybullies, but you probably get the point.
The important things to learn here are.
1/ That it makes no difference between left and right. All that matters is whichever one is in power. They'll both try and take over every aspect of your life, and they are both such intolerant fanatics that they can't stand any thing that doesn't agree with them, or espouse their views even existing. Even if its something they have no interest in, or have outright contempt for (like Joss Whedon and Doctor Who.) It doesn't matter. They'll still demand that it goes their way and tell people who do love it that they are the intolerant bigots.
2/ That it doesn't matter whether they are an extreme minority. They ALWAYS get their way, because they are willing to play dirty tricks like smearing a man's reputation as seen with Steven Moffat.
3/ You should NEVER give in to these people. Not only is what they want often to the detriment of whatever it is they are taking over (because they don't actually care about it, only in pushing their agenda.) But they also want to take it all over. Like with Doctor Who, it wasn't even just a female Doctor, they had to have the male Doctor be emasculated, a female Master, an all female UNIT, anti men jokes etc.
4/ They hilariously will often complain about the other side, without realising that they are exactly the same, as seen with the liberals who rightfully criticised Jack Thompson but later went on to white knight for Anita Sarkeesian, or the "edgy" comedians who spent years attacking Mary Whitehouse for being censorious yet now stick up for feminists attempts to police all forms of entertainment from sci fi series to comedy.
5/ If you see this happening to any form of entertainment, call it out. I think that there has been a problem where people won't comment on it if its not something they like being affected.
Take a look at Doctor Who. Many of the people who defended video games from feminists and SJWs either didn't care when Doctor Who was taken over in exactly the same way, or were even apologists for it!
ShoeOnHead for instance said that there was no problem with the Doctor having a female body, whilst centrist Youtuber Top Hats and Champagne said that a female Doctor was a good idea. Of course both admitted that they have never even watched a second of Doctor Who.
So with this in mind why comment on it? They both have no idea that the Doctor does have a consistent character and that it is jarring to suddenly change it in such a huge way, or that it only happened because of a calculated smear campaign against the show, its makers and fans.
Just a little bit of research would have shown them that Doctor Who is in the same boat as video games (both of which they admirably stood up for), and that if it gets taken over, then that's a huge victory for SJWs. Far bigger than them taking over the Atheist Movement, which Shoe commented on many times.
Doctor Who is arguably the most influential British television series of all time. It has a history of over 50 years and is seen in over 150 countries by over 160 million people, yet these bullies were actually able to completely take everything about it over, from its lore (gender neutral Time Lords), to its casting choices (Jodie Whittaker, Michelle Gomez) to its story arcs (Clara being retconed to being the most important person in its history,) to its fandom (like a Doctor Who Convention that only mentions DOCTOR WHO once, because the rest of the time they are talking about feminism and MeToo.)
If the SJWs can take over Doctor Who in such a drastic way, then really no television series is safe, and once they have a monopoly on tv, then other forms of entertainment are in danger, and from there other areas of popular culture, and media too.
Fair enough Shoe and Top Hats are not Who fans, but again a little research before they commented on it wouldn't have killed them. I'm not the biggest gamer either, but I still comment on what the feminists are doing to video games because I can recognise it is another form of entertainment that is going through what Doctor Who is right now. It would be ridiculous of me to say that what Anita says about video games is just fine, but then criticise Whovian Feminism, when both are exactly the fucking same.
I still like Shoe of course, but I was a little disappointed in her with this, and really it reminds me of that old saying "I didn't stick up for them when they came after so and so, but then when they came after me there was no one left."
Always call this shit out. Even if its a show you don't like, even if its your side that is now doing what you always criticised the other side for doing. Call it out for the sake of free speech, and writers, artists, directors and actors basic right to tell the types of stories they want to.
9/ They Both Like Fake News
He's talking to both his supporters and critics.
Both sides will distort the facts to suit their own agendas whilst hilariously trying to take the moral high ground against the other.
As the left currently has the media backing, its fake news is obviously a lot more dangerous and noticable.
CNN have been caught lying about so many things, from editing a black woman calling for violence to make it look as though she is objecting to it, to their hilarious in hindsight polls about Clinton having 90 percent of the vote over Trump.
CNN Apologies For Editing Clip
CNN edits Trump Video on Japan
Then of course there is the leftist media's disgusting attempts to smear individuals they don't like such as Tommy Robinson as white nationalists and racists.
The lefts most recent attempts to slander Tommy Robinson, attempt to paint him as being in contact with the terrorist behind the Finsbury Mosque attack. See here.
As you can see this isn't just a lack of research. This is outright lying. Editing clips, trying to connect Tommy to criminals and fanatics that ironically hate him in real life.
Whilst many on the right such as Paul Joseph Watson have rightfully called out the leftist media on their bias, they too have been guilty of peddling lies and mistruths to promote their own agendas
Paul Joseph Watson famously tweeted a parody photo of Antifa (who for the record I despise too.) Holdin a NAMBLA sign. NAMBLA are an infamous pedophile organisation.
When it was later pointed out to Paul that it was a hoax, he actually said "Does it matter if its a false flag or not, given how funny it is?"
Sargon of Akkad is no better. He regularly refers to Hugo Chavez as a dictator. Whilst Chavez was far from perfect, he was most certainly not a dictator.
Jimmy Carter Calls Hugo Chavez Election The Most Fair He Has Ever Seen
Added to that Sargon always leaves out the devastating effect the US has had on Venezuela, because it doesn't suit his narrative that its all to do with socialism.
Now I am not saying that this is the whole reason that Venezeula is failing, but it is a valid idea that Sargon completely overlooks. Similarly in his Castro video Sargon cites a picture on Google image as proof that Cuba's hospitals were all shit. He has no idea where this photo came from or who made it, he literally just said he put Cuban hospital into Google image.
Seriously Sargon? Google image is your source? I can find pictures of Amy Winehouse and Elvis Presley sitting together on Google image.
So by Sargon's logic then Amy and Elvis must have had an affair? I mean hey I got this on Google images after all?
In some ways this compulsive lying ties right into the left and the right's contempt for the working class. They think that they are idiots, the great unwashed who are so thick they will believe anything they are told. Fortunately however people are waking up to their lies.
10/ They Think That People Can Change Their Sexuality
We all know how the right for years believed that homosexuality was a sign of degeneracy, and tried to "cure" homosexuality through electro conversion therapy or the notorious "Pray the Gay Away".
Now obviously its not reached the same extent, but we have incredibly enough, started to a similar attitude from the left of people being attacked for their sexual preferences. Many on the left such as Dennis O'Reilly have called straight men who don't want to sleep with trans women bigoted.
Now personally I find trans women like Blaire White attractive, however I can understand why a straight man might not want to sleep with a trans woman, as most of them still have male genitals.
Sadly however the left believe that sexual preferences are bigoted if they are straight, and think a straight man should just change his sexual preferences right away.
Blaire White did a great video on the subject here, and even commented on how ironic it was that the left are now trying to police people's sexual preferences.
Conclusion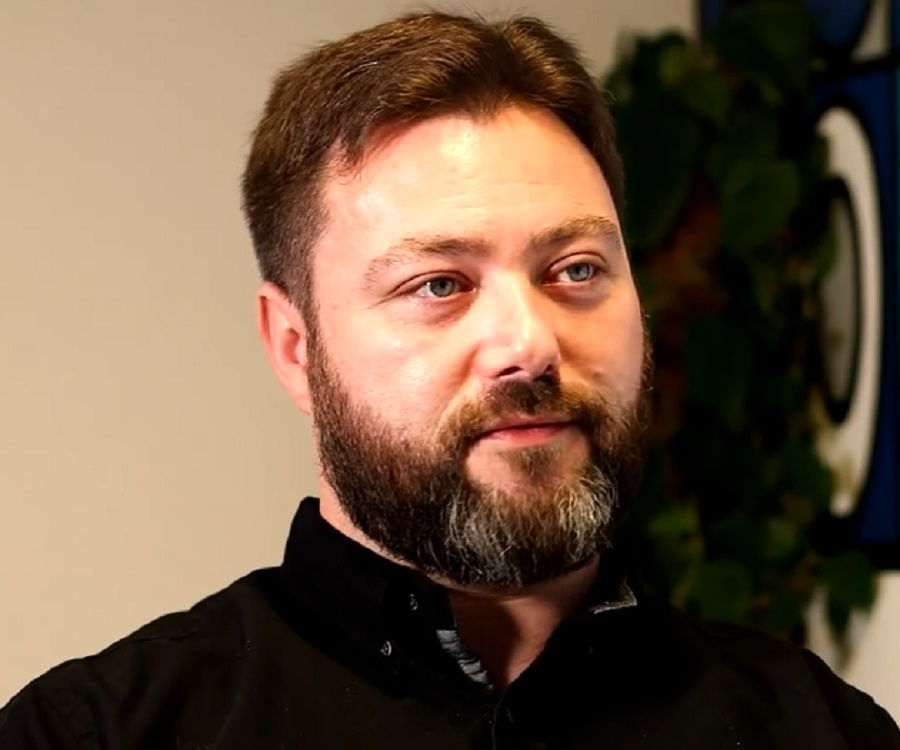 Don't end up like this guy.
Tribalism is the biggest enemy to true progress. We are all supsceptible to it in many areas of life, even if its just what band, football team or tv fandom we are a part of.
Still when it creeps its way into politics then it leads to the current brand of right wing and left wing identity politics that is causing severe problems for both actual left wing and right wing politics.
I feel that this tribalism is being promoted by the people at the top to keep those who could make a positive change fighting among themselves.
George Soros for instance funds things like Black Lives Matter and the 2017 Women's March. Why do you think billionaire and former Nazi collaborator George Soros supports these movements? Out of the goodness of his heart?
No its because it splinters left wing politics. Rather than work together as a united front, people are instead fighting each other over the most stupid differences, whilst ironically thinking they are fighting for equality.
Women are telling men that they have male privilege, black people hate white people for their supposed white privilege, even among the LGBT community there are divisions.
Identity politics has such a stranglehold on the left that some leftists have actually said that a millionaire who is black is still not as privileged as a white person who is homeless, whilst gay men are viewed as not suffering persecution if they are white, as well as racists because they are white.
NUS Tells LGBT Societies To Abolish Gay Rights Because They Don't Suffer Persecution
White Students Are Told They Are Born Racist
Added to that because the majority of the critics of capitalism are also wrapped up in rubbish identity politics, I feel more left of centre people are drawn to the right as a result.
Sargon of Akkad is a classic example of this. I don't think Sargon is a bad guy personally at all, and I used to really like a lot of his videos. I also above all else still respect him for giving people like Tommy Robinson a platform when so few others were willing too.
Sargon also believe it or not used to even say that he was quite a socialist in some ways and he supported a socialised health service and welfare state. He also used to criticise capitalism regularly and even supported Bernie Sanders before he was torpedoed by Hillary. (Though I agree with more of Sanders policies than Trump, I think Sanders still revelled in identity politics too, such as his bullshit comments like "white people don't know what its like to be poor.")
Still Sargon I think ended up becoming a right wing SJW because he grew so disgusted with the left and its racism against white people and Islam apologism, that he completely turned towards the right.
Watch any of his recent videos and I'd wager he can't go 5 minutes without ranting about how much he hates socialists. Then there is his wish to see the Tory party saved, and his ridiculous apologism for capitalism to the point where he outright said furiously that its not causing any problems around the world.
Really Sargon?
5th Of United Kingdom Population Live In Poverty
Child Poverty In Britain Set To Soar To New High
Effects of Agent Orange On Vietnam
What We Lost: 10 Ways The Iraq War Harmed The US
10 Years Later: Death, Disease, Destruction: The Legacy of The Iraq War
The Human Cost Of The War In Iraq
Obama The Butcherer Of Women And Children
(Note: I don't agree with all of these figures in the last article, but there is a lot of other interesting bits of information here. The author includes World War 2 as a war caused by capitalism for instance which I absolutely do not agree with. Nazism was a political spectrum beyond either left and right. Still saying the Nazis evil came from capitalism is no more ridiculous than saying that there were communists or socialists which Sargon and other right wingers have done.)
Sargon ignores all of this however and only focuses on socialism's faults to the point where having once defended socialised health care and welfare, he now has a hatred of all socialists that's quite frankly comparable to SJWs demonisation of right wingers.
In despising one tribe, Sargon has become part of another. He might refer to himself as a classical liberal, but he is a total right winger now.
The best thing you can do so you don't end up like Sargon is not think that because you agree with the left or the right on one big issue, that means you have to agree with everything they say.
Political policies should be looked on in a purely practical way, and that's why I personally favour a mixed economy that takes aspects from both socialism and capitalism.
I'm not saying a mixed economy is perfect as no system is. Human beings aren't perfect so I doubt we could ever invent a perfect ideology.
12 Pros and Cons Of A Mixed Economy
However a mixed economy can overcome many of the problems inherent in socialism and capitalism and I feel it has a better success rate at getting countries out of poverty.
Take a look at the United Kingdom for instance. We leaned more towards a mixed economy after World War 2 with the introduction of the NHS and the nationalisation of coal, gas and electricity.
Clement Attlee: Our Greatest Post War Prime Minister
It would be wrong to say that Attlee made Britain into a total socialist state however. He still kept certain aspects of a capitalist economy for the United Kingdom and for the next 30 or so years our economy flourished as we continued to function under a mixed economy.
Later when we switched to more of a capitalist economy in the late 70s under Thatcher, then poverty and unemployment increased dramatically. Yes its true we still have the NHS, but Thatcher as well as the current Tory government have done everything they can to attack and undermine the NHS to the point where it is sadly on its last legs, as more Doctors are turning to private practice due to a lack of money and support for the NHS.
As soon as the NHS, the last semblance of our former mixed economy is dismantled by the current right wing government, then the poorest in this country will suffer even more.
China meanwhile is another example of a mixed economy being a success in terms of lifting people out of poverty. Now don't get me wrong, I am not saying for one second that that justifies China's human rights abuses or its censorship, or that the people who have suffered as a result deserved it.
China demonstrates that a mixed economy can still be open to becoming fascist.
The battle for free speech is separate to which economy you think works best, or equal rights for men and women and all ethnic minorities, and for LGBT people too.
This is why you must always fight for freedom of speech regardless of whether you are left or right, and not fall into a "its okay if the people I don't like are shut down by McCarthy because they are communists, or if they are shut down by feminists because they are sexist."
Still whilst I am not going to defend the police state in China, at the same time it cannot be denied that the mixed economy has been a success in terms of getting the general population out of poverty.
China Lifts 68 Million People Out Of Poverty In 5 Years
China Lifts 800 Million Out Of Poverty Since 1999
China Lifts 13 Million Out Of Poverty Each Year
All the while our more capitalist economy is floundering and Venezuela is suffering terrible poverty.
Ultimately I think we should eventually move towards a socialist economy, but I don't think that should be for some time yet (even Sargon has said that he thinks socialism will work, but not for possibly centuries.)
However I don't think we should stay in a strict capitalist economy. It is demonstrably failing in the UK alone and has been since the 1980s.
A mixed economy is the way to go. I believe in the NHS and the Welfare State. I also think that conditions for workers, hours, money, etc should be greatly improved from what they are now, and essentials such as electricity and gas should be made public sector again.
However at the same time independent businesses should be allowed to thrive. I don't believe in allowing the government to control every single business.
All of these things I believe will allow more money to come into our economy and provide safety nets for people during dark times.
A final thing you can do to stop becoming tribal is to look at as many sources as you possibly can from both the left and the right.
Even people you hate, as that way you wont just be in your own little echo chamber. Watch as many debates as you can, criticise people you are normally fans of, if you think they say something you disagree with. Hell even if its your friend (though don't be a condescending asshole about it.)
All of these things in my opinion stop you from feeling as though you are boxxed into one little side and as a result have to defend everything that side says and does.
Thanks for reading.