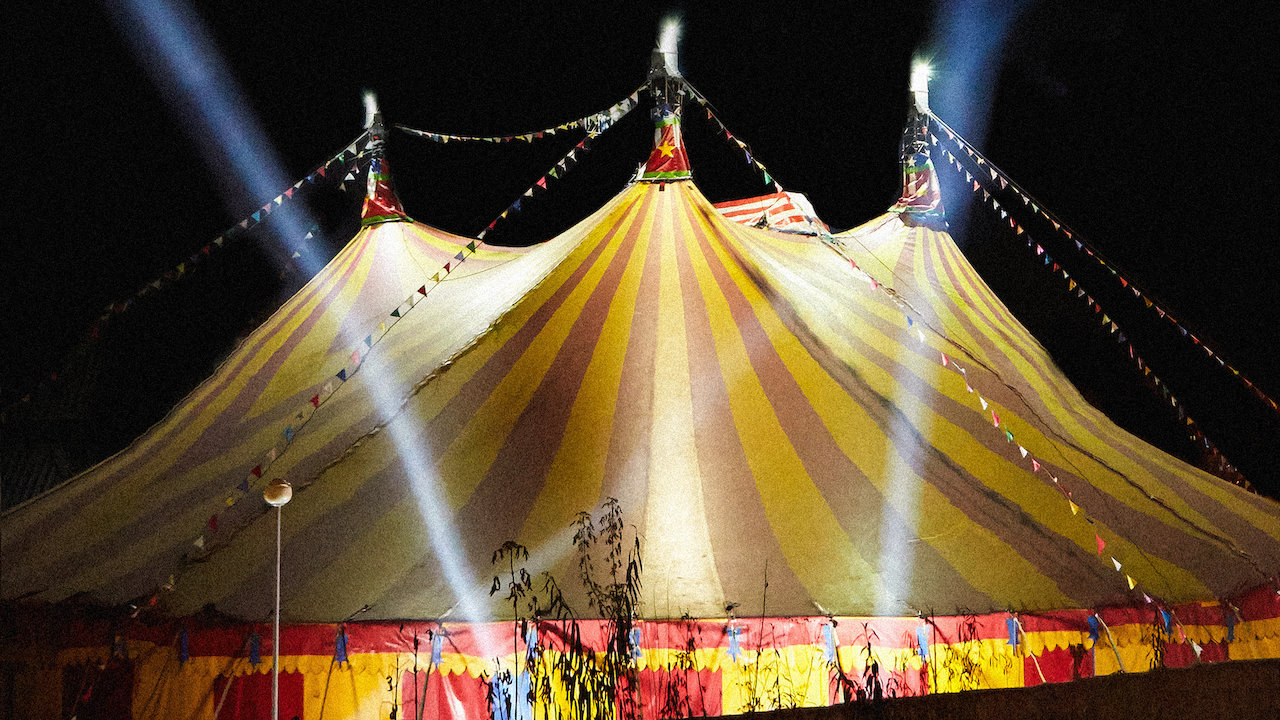 "I wonder what's taking them so long" Ashlei complained.
"I'm sure that Vampire lady's got everything under control." Daniel said as he looked through Carlene's book collection. Daniel had actually come from quite an upper class family initially, but his parents lost their wealth when he was just a boy, before abandoning him as a load.
Still in the brief time he enjoyed a luxurious life, Daniel had learned how to read and had developed a real appreciation for the arts. He had always been somewhat condescending to the other urchins he came across however, and here was no different.
"Yes of course she does, that's why there was an angry mob right on our front door."
"Well they're away now aren't they?" Daniel said as he flicked through more books.
"I suppose. It's just well, if something happens to her, or those other circus, eh folk. Then what chance will we or anyone else in this city have of stopping those things."
"We can't think like that. We just have to hope they really do know what they are doing as much as they claim. Frankly though its not the monsters that scare me." Daniel continued.
"What do you mean?" Ashlei asked
"After this is all over, and the streets are 'safe' for us to sleep on again, I can't see the Vampire lady keeping us around."
"You don't think she'll just dump us back on the streets again?"
"Why not? No one else cares about us. My own parents dumped me when I became a burden. I don't expect a Vampire that doesn't even know me to be any better."
"We got on fine before her, and if need be we can do it again."
"You don't understand. I did have a group of friends. A gang if you will. I was their leader. I was supposed to look out for them, but those monsters. They killed them all. I should never have let them. I wasn't fit for it. Now when I go back I'll be alone."
Ashlei held Daniel's hand.
"No you won't. Whatever happens you have us now. After what we've all been through, we have to stick together."
"Thank you" Daniel said. "That means a lot to me. I've always said that you can cope with anything if you have the right people around you."
"That sounds quite sappy" Ashlei responded in a light hearted tone. It was probably the first time she'd joked in years.
"You never know" she continued. "The Vampire might surprise us. She already has. I'd have never thought before today that the creepy lady we always swerved to avoid, would end up showing us more concern and kindness than anyone else."
Just then Tom came stumbling into the room from the kitchen, looking somewhat annoyed.
"Tom what's wrong love" Ashlei asked.
"Brian. He threw me out of the kitchen. I was just getting something to eat, and he screamed at me to get out. I don't know what's with him."
"You weren't locked up in that sewer." Daniel interrupted. "Trust me. Those monsters, what they did to people. It will probably stay with him for the rest of his life."
"I'll have a talk with him. All this time I've just been so glad she got Brian out, I haven't thought about what it did to him. He needs me more than ever." Ashlei said.
"You honestly think we're going to agree to that? You must be insane as well as sick." The Circus Master said to the Demon child.
"You have no choice. If you want to see the Siren, you'll have to face us unarmed in the village of Lourouse. If you can beat us without any tricks or weapons, then we'll let you go." The boy repeated whilst barely able to contain his laughter.
"Its a fair fight, no weapons on either side" the Demon said mockingly.
"Yeah real fair, 5 of us against what? Hundreds of you freaks." The Circus Master said.
"Well your blue friend tried to kill me and I'm just a poor little orphan boy, that's not exactly fair. You have 1 hour to agree to our terms. If not we'll start to send you bits and pieces of the Siren. Oh and ditch that beehive as well."
The Demon child then quickly jumped through the air and back into the darkness.
"It seems we have no choice." Keptis said with regret.
"What are you saying" Denika asked.
"If we don't stop those Vampires then they will spread across all of London. There could be millions of them, new breeds, with unknown weaknesses and strengths. In a couple of decades they could take this world. We have to destroy them now and make sure the book stays buried."She continued
"If we go into that village all geared up, they'll kill Florence in a second." Keptis protested.
"So you want us to go in there unarmed? Do you really think those things will keep their word, even if we did somehow managed to overcome them? Florence is dead either way."
"God I knew you can be a cold bitch, but I didn't think you'd be this callous after all we've been through!" Keptis snapped.
"Do you want this world to end up like ancient Mars?" Denika said back.
The argument started to get more heated at the mention of Mars. Carlene tried to break it up, but the Martian and the Witch both ignored her. The Circus Master meanwhile ignored the petty squabbling as he tried to wrack his brains about what to do.
"I've got it." The Vandal shouted. "Carlene, can I see your beehive please."
The others looked at him, completely puzzled.
"My beehive?"
"Yes, we both know its not just a wig. Its a weapons chest, bigger on the inside than the outside, I am correct?"
"Well yes, but that little git said we couldn't bring it. They know what it really is too."
"Yes but the magics used to create it. We could perhaps duplicate them to create another tiny space to hide dozens of weapons to sneak into the village. Well when I say we, I mean you Denika."
Carlene lifted her beehive wig off of her head and handed it to Denika. The front of the beehive opened to reveal a massive weapons chest. There must have been well over 100 different knives alone, each designed for a particular breed of Vampire or Demon.
"Amazing. I've never seen anything like it." Denika said.
"Well I didn't create it. Everyone was wearing a beehive back in the 60s when I died."
Denika gave her a look.
"Sorry, I'm not sure how it was created. A friend of mine made it for me. A ghost actually. Her father had access to some of the most powerful magics used by the Vandals."
"Well I can't promise anything, but I might be able to create some crude replicas."
"You've got 20 minutes" the Circus Master said to Denika before he went back into the "Tent" to deal with Richards.
"We just have one loose end to tie up first" The Circus Master said as he pulled a silver knife out of his coat.
"You won't win you freaks. You have no idea what's waiting for you in that village. We are the future!"
"Trust me I've seen the future and your kind are just a horrible annoyance as always. It's horrible enough in the next few decades without having to deal with millions more of your lot running around." The Circus Master replied as he stabbed the silver knife through the Richard's heart.
When Ashlei entered the kitchen, she saw that Brian had made a terrible mess of the place. He had smashed the table in half, broken the chairs, and thrown knives, glasses and plates all over the place and smashed them.
Brian was sitting in a corner, holding a knife and crying. Ashlei ran to him.
"Please, please Brian just put the knife down."
"Ashlei, I have to do it. Its inside me, its wanting to get out." Brian tried to thrust the knife into his chest, but Ashlei grabbed his arm. She had to use both of her arms to stop him. Brian's strength had seemingly increased dramatically.
Brian however with just a shove, sent Ashlei flying to the other end of the room.
Daniel came bursting in having been alerted by the sound and he helped Ashlei up. Unfortunately however Brian quickly thrust the knife into his chest. Ashlei screamed out in anguish and looked away in horror, but little did she know the worst was to come.
The knife didn't kill Brian. Instead he started to spray a yellow, thick slime from his mouth as his body shook violently before starting to swell. His skin started to turn grey, whilst his hair fell out in large clumps.
The Vampires that had captured Brian in the sewer had infected him. Daniel had suspected it for a while, given how strange Brian had been acting but he didn't want to believe it.
"We need to go now. That's not your brother any more. He's one of them."
"No, no, we can help him, we just have to wait for Carlene to come back."
"There's nothing she can do. We have to lock him in here."
Brian pulled the knife out of his chest. It was dripping in yellow slime. By this stage he had morphed completely into one of the Vampires Carlene had faced in the sewers.
"Lets play a game of tag. If I catch you, I flay you!" Brian said, as green slime sprayed from his mouth, before he burst into a fit of heinous cackling.
Daniel pulled Ashlei, who cried and begged Brian to fight the Demon's influence out of the room, and slammed the doors shut.
"What's wrong" Tom shouted as he jumped up.
Daniel paused for a minute, whilst Ashlei sobbed.
"I'm so sorry Tom, your brother." Before he could finish, the doors to the kitchen suddenly came crashing down. Brian emerged, still holding the knife and roaring.
"This is all your fault. Both of you. You always treated me as a burden, another mouth to feed. You both left me to get eaten by those things and you were angry when that freak saved me."
"Brian please, you know that's not true. We love you" Ashlei said through sobs as she clutched onto Daniel.
"I love you too Ashlei. That's why I'll kill you after Tom and this little twerp."
True to his word Brian went for Tom first. Daniel tried to stop him, but Brian stabbed his knife right through Daniel's arm, causing him to faint from the pain.
Ashlei was forced to leave Daniel as she went to help Tom, but her Vampiric brother got to him first.
Brian easily overpowered his brother and held the knife at his throat.
"Please Brian, don't do this. Just put the knife down. I promise we'll do everything we can to help you, just please, put the knife down." Ashlei pleaded.
"Okay fine" Brian said as he dropped his knife.
Both Ashlei and Tom paused for a minute as Brian simply stood beside his brother, grinning, and revealing his new, hideous, fangs. As Tom reached out for Ashlei, Brian suddenly rammed his hand through Tom's back, pushing it out through his chest. The Vampire held Tom's heart in its hand that stuck out through the other end.
"I said I wouldn't stab him. I didn't say I wouldn't rip his heart out."
Ashlei collapsed into a heap on the floor, hoping any minute she'd wake up from this nightmare.
Brian started to lick his brothers heart, as Tom's lifeless body collapsed in front of him. Ashlei looked up to see the twisted Demonic caricature of her little brother gnawing on Tom's heart. She knew both her brothers were gone now and she wanted to make the Demon that had taken them both pay
"Where are my manners sis." Brian said as he threw his brothers heart in Ashlei's face. "We're always supposed to share aren't we?"
Brian went for Ashlei next who stumbled back onto the dining table. She picked up a plate and smashed it over the Vampires head to no effect. Brian then pinned Ashlei to the table and grabbed her by the hair.
"You left me to become this. I hate you!" the monster slabbered as it prepared to sink its fangs into its sisters neck.
In desperation Ashlei grabbed a fork from the table and stabbed it into her brothers eye as he went for her neck. Brian doubled back in pain and whilst he was distracted Ashlei then picked up a chair and smashed it over his head knocking him to the floor.
Ashlei ran to Daniel to try and wake him up, but Brian grabbed her by the hair. He pulled hard, but Ashlei managed to tear herself out of the Demon's grasp, losing a lot of her hair in the process.
Ashlei was forced to leave Daniel as the Vampire got between her and her unconscious new friends body. Fortunately for Daniel the blood sucker seemed to be more focused on its sister now.
Ashlei headed up the main staircase with her brother in hot pursuit. At the top he managed to corner Ashlei against a wall, but thinking fast she grabbed a vase from a nearby table and smashed it over her Demon brothers head, which deterred him for only a few seconds that she used to escape.
"Come I just want to see what your insides taste like!" Brian said with a perverse glee.
Ashlei ran to the nearest door and slammed it shut behind her, but Brian effortlessly started to smashed his arm through the door. In desperation Ashlei pulled a nearby cupboard in front of the door, but the Vampire started to smash down the cupboard too. Ashlei searched the room for anything she could find. There had to be something in Carlene's house to fight off this monster.
She quickly spotted a chest by Carlene's bed. It was a weapons cabinet. Only problem was Ashlei didn't know how to use any of the weapons, or even if any of them were effective. She picked up a bottle of holy water and started to splash it on Brian just as he was about to enter the room.
Brian's body caught fire and he quickly retreated. Ashlei would wait for a few seconds before she made it to the door out of fear. She looked around only to see no sign of the Vampire, except for a few yellow bits of slime.
"Did he melt" Ashlei thought to herself. She looked down the other end of the hall however, where she saw the slime led to a smashed window on the other side.
"He can't get out into the streets. I have to stop him." Ashlei thought. Even though he was a monster, she still felt he was her responsibility.
Ashlei got another bottle of holy water as well as a cross from the chest and went towards the window. It led to a balcony outside. Hopefully Brian was still there and she could finish him. When Ashlei crawled through the broken window and onto the balcony, she found her brother curled up in the corner his skin steaming and covered in burns, whimpering in pain.
Ashlei slowly unscrewed the bottle of holy water, but Brian noticed her.
"You bitch, I swear I'm going to hurt you so much for this."
Ashlei tried to throw the holy water on her twisted brother, but he fired a blotch of yellow slime at the bottle knocking it out of her hand. Ashlei wielded her cross at the Vampire, and though it appeared to have an effect on the monster, it wasn't enough to deter him.
Ashlei kept her cool as her monstrous brother slowly advanced towards her. "I'm going to tear your skin off, crush your" He was suddenly interrupted by Carlene's voice below.
"Ashlei, Brian please answer me."
Ashlei screamed for help and Brian knowing that he wouldn't stand a chance against the more experienced Vampire killer jumped off the edge of the balcony.
Carlene had arrived at the mansion with Denika. Denika was busy trying to help Daniel, whilst Carlene searched the mansion. Ashlei came running down the steps and collapsed into Carlene's arms. She was crying so hard she could barely tell Carlene what happened.
Daniel suddenly awoke screaming in pain. Denika pulled the knife out of his arm and prepared to heal his wound, but she couldn't.
"My magic's not working. He's been infected." Denika said. "The monsters blood was on the blade he was stabbed with. Mixing blood must be how they reproduce."
"Oh god please no" Daniel whimpered. "Kill me now, I don't want to end up like Brian."
Carlene quickly headed upstairs to her weapons chest. She pulled out a machete and a make shift flaming torch she had made from a piece of wood and her lighter. Carlene sliced off Daniel's arm and used the torch to cauterize the wound. Daniel screamed and passed out from the pain, but Carlene didn't waver. She burnt the wound until the flesh was completely black and crispy.
"I might have got it in time. In 12 hours if you can't heal him then." Carlene said unable to finish.
Carlene went back to comfort Ashlei, who was now a completely broken woman.
"I'm so sorry Ashlei, I." There was nothing Carlene could say. She felt completely responsible for what happened. She had left them without even realising that Brian had been infected by the monsters.
Ashlei couldn't bring herself to feel any kind of anger to Carlene or anyone else however. All she could feel was just despair.
"Brian, he, he killed Tom. He's a monster" Ashlei said through tears. "Now he's out there, as one of those things. I tried to stop him, I tried to free him, but I."
"I promise you Ashlei, I may have let you down, but I'll make sure your brother isn't left in that state. I promise." Carlene said as she comforted the poor girl.
"They seemed to agree to our terms master." The Urchin said to Marcozia.
"They'll try and trick us of course. I don't blame them. I'd do the same thing. Even if I were still a human. I know how Carlene thinks though. Poor sad creature. Fighting for people who would kill her. Still even if they destroyed this village it doesn't matter. Enough of my children have made their way into London now. The way this society is going people will be only to eager to become one of us.
To Be Continued