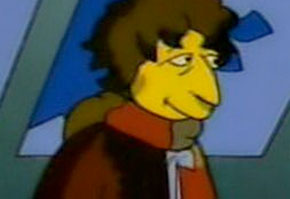 Doctor Who is the worlds most successful science fiction series and not surprisingly many notable writers, actors, comedians and singers are not only huge fans of the series, but have also cited it as a massive influence on their careers. In this article I have compiled 20 famous people who are huge Who fans. I have also however gathered a smaller list of 5 famous people who hate the show. Everything has its detractors and Doctor Who is no different.
In no particular order.
20/ Amy Winehouse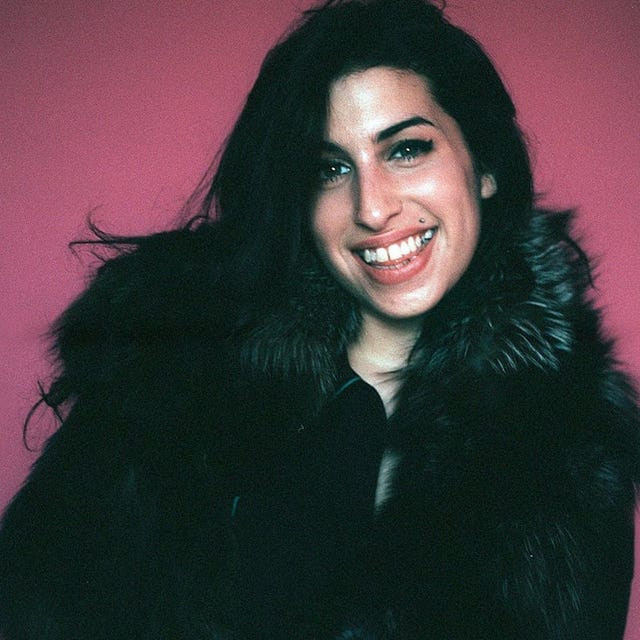 I was pleased to read that the late "Love is a losing game" singer was a huge Who fan. Apparently she first fell in love with the show as a child in the 1980's and was also a huge fan of the 2005 revival which isn't really surprising considering she was close friends with Billie Piper when the two were at school. Amy Winehouse also appeared on a Doctor Who themed episode of the Friday Night Project. Her god daughter singer Dionne Bromfield is also a huge fan as well.
19/ Bill Bailey
Bill Bailey has cited classic Who as being the series that got him interested in science fiction and television in general. His act in the past has been full of numerous Doctor Who related gags. He even once performed a version of the Doctor Who theme. Bill Bailey would later guest star in the 2011 Christmas special opposite Matt Smith.
18/ Bob Dylan
Apparently Bob Dylan was a huge fan of Classic Who so much so that he gave permission for his music to be used free of charge in the 25th anniversary story "Silver Nemesis", but for reasons I am not entirely sure of. The producers of the show didn't take him up on his offer.
17/ Brian May
Yet another musical example. Queen's guitarist has been a huge fan of the show since it first began in 1963. May is a huge fan of science fiction overall.
16/ Trey Parker
South Park's Co-creator is a big fan of the show and has put in a number of references to Doctor Who throughout South Park. In the episode "Red Hot Catholic Love" there is a gigantic Spider that is a reference to the last Jon Pertwee story "Planet of the Spiders". In the episode "Funnybot" the title character is based very heavily on a Dalek and even croaks "Exterminate" at one point. The fact that the creature is also meant to have been made by the Germans as well is a tongue in cheek reference to the fact that Terry Nation the creator of the Daleks, based them on the Nazi's. Finally in the episode "Go God Go part 2" Cartman is aided by a robot cat called K-10 an obvious reference to K-9 the Doctors robot dog.
15/ Johnny Depp
Johnny Depp is a big Who fan and at one point even expressed an interest in playing the role of the Doctor. Depp would have played the Doctor as more of an old fashioned somewhat foppish character who on the surface would have seemed more scared, similar to his character from Tim Burtons "Sleepy Hollow". Depp has expressed a particular love or the gothic, Philip Hinchcliff era stories citing "The Talons of Weing Chiang" as his favourite story.
14/ The Beatles
The Fab Four were huge fans of the show back in the 60's. In fact they were even going to appear in the Dalek story "The Chase", but their manager Brian Epstein vetoed this. Its just as well when you hear what the plan was to have the Doctor and his friends watch the Beatles as old men. Considering the tragic fates that were to befall both John Lennon and George Harrison, with Lennon dying at the age of 40 and Harrison at the age of 57, this would have made the episode horribly dated. An old clip of them performing still appears in the episode, which ironically is the only footage of that performance that survives. John Lennon would also go on to pose with a Dalek.
13/ Joseph Michael Strascynzki 
The creator of Babylon 5 is a huge Who fan and has regularly cited Terry Nation the creator of the Daleks as one of his all time biggest influences and heroes. Apparently Nation served as Stracyznki's idol when writing most of Babylon 5 himself, as Nation has been the only person who had written an entire season of a science fiction series by himself. Blake's 7 season 1.
12/ Robert Downey JR
The "Iron Man" star recently came out as a Whovian and expressed an interest in appearing in the show at some point. A Marvel Cinematic Universe/Doctor Who crossover does seem too good to be true, but it would still be nice to have him in the show at some point.
11/ Florence Welch
Florence is a big Who fan and fortunately Whovians seem to love her too. Matt Smith the 11th Doctor also said that he wished she could be in the series at some point. Sadly that never happened during his tenure, but it could still happen at some point as she would be more than keen.
10/ Matt Groening
The creator of The Simpsons is a big Who nerd and not surprisingly there have been a number of references to the show throughout the series with the 4th Doctor (Matt's favourite Doctor apparently) Daleks, and the TARDIS all having appeared at various points throughout the series. One episode even saw the 4th Doctor appear as one of televisions esteemed representatives.
9/ Johnny Rotten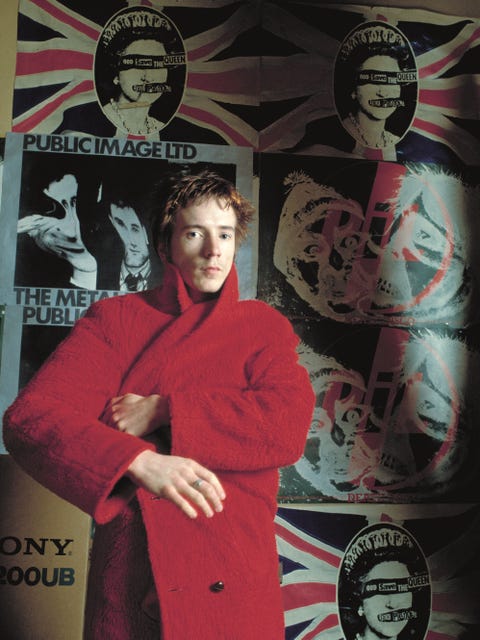 The Sex Pistols frontman John Lydon has said that Doctor Who during the William Hartnell era was his favourite show. He mentioned being terrified of the Daleks in particular.
So, when I was young, Doctor Who was wonderful. The Daleks were the thing. They were so evil, cold, dead, and emotionally devoid that it was a fairly good representation, really, of institutions.
8/ Patrick Stewart
Star Trek star Patrick Stewart has been a fan of Who for many years (and also apparently Beavis and Butthead.) However despite this Lalla Ward who played Romana claims that after leaving Doctor Who, Patrick Stewart gave her grief for appearing in a low brow science fiction series. Ironic really as not only would he go on to become a fan of this very series, but Stewart would also go on to find his greatest success appearing in another iconic science fiction franchise as well.
7/ Richard Dawkins
Dawkins has been a Whovian since the start of its run and has actually appeared in Doctor Who in the episode "The Stolen Earth" claiming that the planets in the sky haven't been moved to us, but that we have instead been moved to them. On top of that he is also married to former Doctor Who companion Lalla Ward.
6/ Alex Salmond
The former leader of the SNP claimed in an interview that Doctor Who was his favourite show and he liked the fact that there were more references to Scotland in Doctor Who after David Tennant had left. In 2013 the papers attempted to claim that an independent Scotland would not have been able to watch Doctor Who as it would now be in a different country, but Salmond responded by saying that its already seen in over 90 countries.
5/ Peter Jackson
Peter Jackson has been a who fan for pretty much his entire life. He apparently directed "the Frighteners" whilst dressed as the Fourth Doctor. He also appeared in Peter Davisons spoof "The Fiv(ish) Doctors Reboot". Jackson has expressed interest in directing an episode of Doctor Who with a Dalek as payment. Sadly nothing has come of this so far. Surely its worth sacrificing one Dalek prop to have Peter Jackson direct an episode? Jackson's favourite Doctor is Sylvester McCoy who he cast as Radagast the Brown in "The Hobbit" trilogy.
4/ Craig Ferguson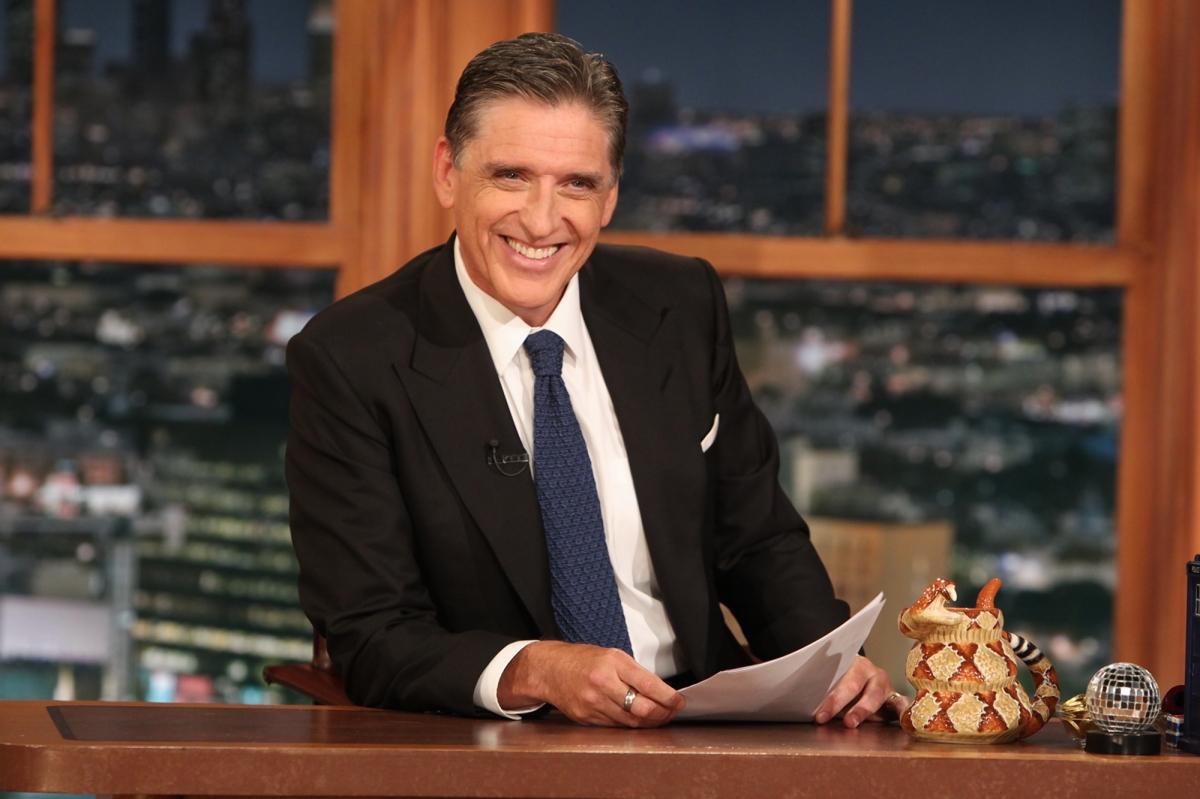 Craig Ferguson has done a lot to promote Doctor Who in recent years and has played a key role in its growing popularity stateside. On top of that he was also once in a band with current Doctor Peter Capaldi.
3/ Grant Morrison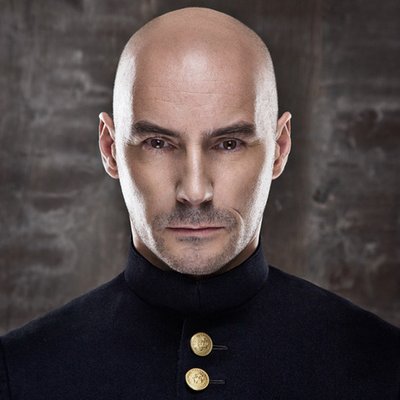 Grant Morrison has often spoken of his love for Doctor Who and actually began his career writing stories for Doctor Who magazine. He has also included a number of references to the show in his work.
2/ Steven Spielberg
Steven Spielberg has been a who fan since at least the 80's. He has gone on record as saying that "the world would be a poorer place without Doctor Who". However he has claimed that he feels there "is a lot missing to the new series that made the old one so great".
1/ Harlan Elison
Elison has said that he considers Classic Doctor Who to be the greatest science fiction series ever made. Though he has sadly never written for it, he nevertheless did a lot to promote it in America in the 1970's, including providing a foreword for early novelisations released in America. Few people (apart from Craig Ferguson of course) have done as much for Who stateside as this man.
 5 People Who Hate Doctor Who
5/ Paul Merton
British comedian Paul Merton has been very vocal about his dislike of Doctor Who for many years. Not only has he made many jokes about it on "Have I Got News For You", but he also put it into Room 101 when he was the host of that show. Even worse than that, he put it in at the request of Michael Grade who axed the show in 1986!
4/ Sir Christopher Lee
I was surprised that Lee hates Who so much as he does seem to generally love science fiction and fantasy, but sadly Doctor Who seems to be the only one he dislikes.
His hatred of the show extends right back to the 1960's. Despite this however he was friends with two prominent Who actors Patrick Troughton who played the second Doctor and Peter Cushing who played the film version of the character "Doctor Who". Both men worked alongside him many times. Apparently however he did tell Cushing that it was a mistake to appear in both of the Dalek films and advised him at the time against it.
3/ Joss Whedon
Now this one really surprised me as there were a number of references to Doctor Who in "Buffy the Vampire Slayer" Whedon's most famous work. However it can be assumed that these references were there as a result of other writers. I do know that David Greenwalt and Jane Espenson two prominent Buffy writers are big Who fans. At any rate Whedon recently revealed his dislike for the show in a new biography.
He claims that despite being both a geek and an anglophile he never watched any British science fiction series such as Red Dwarf, Blake's 7 and Doctor Who.
He says that he did watch one episode of Doctor Who, but hated what he saw. "I watched one episode of Doctor Who and I thought did they film that in my basement? It looked so cheesy". I think its a shame that Joss couldn't see past Who's shoddy production values particularly as Joss has regularly spoken of his love for old 50's B movies, many of which he even cited as an influence on Buffy. A lot of these old classic B movies like "I Was A Teenage Werewolf" had far worse effects than the majority of Classic Who stories and were certainly a hell of a lot cheesier.
Also Buffy itself was guilty of some cheap looking monsters and unbelievable cheesiness too.
Now I love Buffy don't get me wrong, but come on here when it was cheesy, it was the cheesiest thing on television! What do you think is cheesier, the most acclaimed episode of Buffy "Once More with Feeling" or the most acclaimed episode of Classic Who "Genesis of the Daleks"?.
The sad thing about Joss hating Doctor Who is that Buffy was a huge influence on the revival of Doctor Who in 2005.
2/ Alan Moore
Alan Moore has gone on record as a Doctor Who hater. Apparently he did watch it back in the 1960's but basically thinks it has been rubbish since William Hartnell left. He also once said that writing for Doctor Who magazine was only slightly better than cleaning toilets.
1/ Nigel Kneale
Nigel Kneale the creator of Quatermass and The Stone Tape hated Doctor Who with a vengeance. Again much like Joss Whedon the sad thing about this is that his work was hugely influential on Doctor Who. Quatermass helped inspire the creation of the show itself and many Quatermass serials served as the direct inspiration for many of Doctor Who's most acclaimed stories, including "The Web of Fear", "Spearhead from Space", "Inferno" and "The Daemons".
The Third Doctors entire era was modelled practically on Quatermass. Quatermass also served as an inspiration on the new Who to an extent with the episode "Hide" in particular being heavily inspired by it.  Even Torchwood its spin off owes a big debt to Quatermass.
So many people involved in Doctor Who from Sydney Newman, to Robert Holmes, to Barry Letts, to Terrence Dicks ,to Christopher Eccelston, to Russell T Davies, to Mark Gatiss have nothing but the best things to say about Kneale's work.
Sadly Kneale hated Who in every possible way. To start with he hated the basic premise of the show believing it to be the worst idea for a television programme he had ever heard. He said he felt the problem with Doctor Who was that it had been a producers idea. as it had been invented by Sydney Newman unlike Quatermass which was a writers idea.
He also said it was a poisonous influence on children and was horrified at some of the things they let be put out at tea time in the show.
Finally Kneale also claimed that the show ripped off his ideas and even said that one time he felt sick watching an entire script of his popping up in Doctor Who.
If it makes Who fans feel any better Kneale despite being one of the genre's best ever writers ironically didn't like sci fi on tv that much. He also hated The X-Files, Star Trek (once claiming that he could come up with ideas better in his sleep than Star Trek) Doomwatch and Blake's 7 which he considered to be the low point of sci fi on British television.