Yes I know another article about why SJW's have ruined Doctor Who. This is definitely going to be the last one for a long while. After this I am going to say farewell to the new Doctor Who from this point on.
I have touched on the anti men feeling among certain female Doctor advocates before, like Whovian Feminism, but I feel that in the past I have more focused on why a female Doctor is a terrible idea from a creative point of view. So in this article I am going to run through why I feel a female Doctor represents anti men bigotry for many reasons.
I am not saying that everybody who wants a female Doctor is a misandrist. Some people might just simply be curious, but ultimately I feel that the main driving force behind Jodie's casting is sexism against men and it disgusts me the way its presented as something great and empowering for women.
Hopefully by the end of this article you will agree with me, and if not? Well tell me why in the comments.
1/ Why No Romana, Jenny, or Susan Spin off?
The main question that Steven Moffat, and Chris Chibnall should be asked at every single convention for the rest of their lives is "why didn't you at least try to give Romana her own show?"
A lot of female Doctor advocates like Whovian Feminism, Claudia Boleyn, and Paul Cornell, have all said that they want a woman to play the Doctor because they want to finally see a woman play the hero.
Well leaving aside the dozens of female led shows and films that the likes of Claudia Boleyn and Whovian Feminism NEVER watch, review or even comment on, there are actually already THREE time lady characters exactly like the Doctor just waiting to return to the show and be spun off into their own series.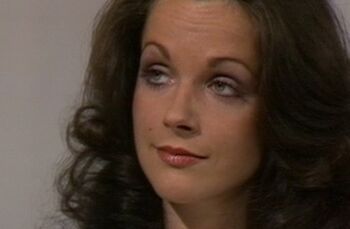 Romana was a character introduced near the end of the 70's. She was a younger more inexperienced time lady who was somewhat more naive than the Doctor, but also in some ways had the greater scientific mind.
Romana was a very popular character. Not only is she a long standing fan favourite, but she is also fairly recognisable with the general public having been in the highest rated Doctor Who story ever made, City of Death, which was seen by over 16 million viewers.
She was played by the late Mary Tamm and Lalla Ward on tv and in spin off material she has also been played by Juliet Landau, best known for her role as Drusilla in Buffy the Vampire Slayer.
Romana ended her time on the show by deciding to explore E-Space on her own, with the Doctors pet, K9 deciding to join her instead of him. Spin off material has since shown her to have returned to our universe and become the President of Gallifrey.
Romana has already carried several spin off series in audio already which detail her rise and tenure as President. We also do not know what happened to her after the time war either, so she is a huge loose end just waiting to be tied up. They could have easily brought her back in the Capaldi era and then spun her off into her own show.
I actually think a Romana spin off series could have been amazing. To start with it would be a solution that would make everybody happy. Those who don't want a female Doctor don't have to see the character changed, whilst those who want a female Doctor would get their leading female time lady character. Romana would be a brilliant choice as much like Xena or Buffy or the Charmed ones she is a really strong character who is very feminine too.
Also a Romana spin off much like Doctor Who could run for decades if it was good as the character of Romana can obviously change her face just like the Doctor can. In fact ironically at one point the Romana spin off might have ended up being more popular than Doctor Who itself! In say 10 years Doctor Who might be going through a dry spell whilst Romana could be going through a really good period.
A Romana spin off could also have enhanced the profile of Doctor Who too. It could have been like Buffy and Angel, Xena and Hercules, we could have had brilliant crossover episodes involving Romana and the Doctor being forced to team up to take on greater threats. You could have had Romana fight many of the Doctors enemies, and developed a different dynamic with them, and had her face her own new rogues gallery, many of whom could even cross over into Doctor Who itself.
Wouldn't two time travelling heroes be twice the fun?
There are also a number of quirky and unusual character actresses who I think would have been excellent as a 21st century Romana, and who could have really developed her character and added more to it.
Dawn Steele, Katie McGrath, Sarah Parish, Hayley Atwell, Carmen Ejogo. Any of these actresses would have been amazing as Romana, and could have easily carried their own series too (particularly Dawn Steele.)
Susan was the Doctors first companion and his grand daughter. She was played by Carole Ann Ford
Susan was a somewhat awkward, shy, geeky young girl. She was the classic screaming female companion who often had to be rescued by the Doctor and Ian and Barbara. However she was still shown to be a strong and brave person at her core when it mattered, such as in the first Dalek story where she ventures out onto the surface of the planet to find the anti radiation drugs that can cure the others.
Susan left the show at the end of the story The Dalek Invasion of Earth after falling in love with Dalek resistance fighter David Campbell.
Sadly 53 years on and the Doctor still hasn't come back. Personally I'd LOVE to find out what happened to Susan. Even without this silly "we need a female Doctor" crap hanging over our heads, its once again a huge loose end waiting to be tied up.
What would Susan be like now? Did she have an easy life with David? Would she thank the Doctor for giving her this marvellous opportunity? Or would she be bitter and resentful towards him? What happened to her during the Time War? These are all things that could be the basis of an interesting story that reintroduced Susan to the show, and again set things up for her to have her own series.
Just like with Romana there are a lot of actresses out there that I think would be great as Susan. Morven Christie in particular. She is an amazing actress, has got the right look for the part, and could easily capture the characters vulnerability, intelligence, and inner strength, but at the same time I think she could also perhaps bring a real edge to the character brought about by the loss of her husband David and the Time War.
The sad thing is that Peter Capaldi himself wanted Susan to return to the show.
Peter Capaldi Wants Original Companion To Return
Peter Capaldi also mentions Susan in this video, showing that the character was clearly on his mind a lot. Look at the way he acts when talking about Susan in the little bit he improvises as well. Clearly he wanted a chance to do that in the actual show itself, yet he never got it.
Jenny is the Doctors clone daughter. Played by Georgia Moffet (who is not only the daughter of Peter Davison, but the wife of David Tennant.)
Jenny had the same moral code and sense of adventure as the Doctor, however she was shown to be a bit more of a straight forward action hero, and perhaps a bit more ruthless than the Doctor was at the same time.
Much like Romana, Jenny I think balanced out the Doctor quite well. She was a much more dynamic character physically than the Doctor and certainly more quick to use a weapon (which is saying a lot when you think about it).
At the end of her debut she was seemingly killed, but the final scene saw her revived and journey into space with the desire to follow in her fathers footsteps.
JENNY: Oh, I've got the whole universe. 
(The shuttle takes off into the sky.) 
JENNY: Planets to save, civilisations to rescue, creatures to defeat, and an awful lot of running to do.
Sadly despite this ending being a clear set up for future stories with the character, Jenny has never appeared again in now almost 10 years. Georgia Moffet has regularly expressed interest in returning to the role even outright saying "please bring Jenny back".
I find it very bizarre that in all of this discussion about whether or not the Doctor should be a woman, these characters were never brought up as a more suitable alternative?
You'd think the feminists who claim to care about strong roles for women would want one of these overlooked, interesting, original female characters to return, rather than awkwardly crowbar a woman into a male role, and thus basically eliminate any chances of these three characters from coming back?
Ironically the only person I've seen mention any of these characters in this debate is Peter Davison, one of the few people brave enough to say he doesn't want a female Doctor.
The reason for this is because a lot of these female Doctor advocates. Not all, but a lot (and certainly the most vocal ones who are willing to slander other people as sexists like Whovian Feminism.) Actually don't give a shit about there being more interesting roles for women on tv. All they care about is taking them away from men who they all see as privileged shit lords that need taken down a peg or two.
Of course it wasn't the feminist fans who actually made the show during the Peter Capaldi era, but as I have been over many times, I feel they had a massive influence on the show during as they slandered Steven Moffat so viciously during Matt Smith's time that he gave into all of their demands during Peter's era.
Trigger Warning Sexual Assault In Doctor Who
Problematic Posters For Doctor Who Season 8
Doctor Who Is Racist New Book Claims
Asylum of the Daleks Is Problematic
Are Women Just In The TARDIS To Flirt
Karen Gillan "Steven Moffat Is Not Sexist"
Peter Capaldi Dismisses Steven Moffat Is A Misogynist Claims
That doesn't mean Moffat should be let off the hook of course. Yes it was nasty and hypocritical the smear campaign the feminists launched against him, but he could have had a backbone and stood up for the show he claimed to love.
Instead Steven Moffat will go down as the ultimate traitor of the Doctor Who franchise. Yes Chibnall put the final nail into Doctor Who as Ian Levine put it, but still Moff is the one who for the past three years has done everything he can to set up a female Doctor with things like Missy, and the Generals regeneration from a man into a woman.
Instead Moffat should have spent the last 3 years reintroducing any or all of the 3 time lady characters I have mentioned into the show, and instead of making Class (which was a fucking disaster), made a show about one of these characters.
In fact the return of Susan was the only fanboy wish of Peter Capaldi's that Steven Moffat ironically didn't grant to him during his time in the TARDIS.
Peter Capaldi wanted to see the Mondasian Cybermen return to the show.
See here Peter Capaldi Wanted Mondasian Cybermen
Capaldi also wanted a retro TARDIS to feature in one of his stories.
Peter Capaldi Wants Old Tardis To Return
Peter Capaldi also wanted to do a story with the First Doctor too, which is a lot harder since both actors who played him in the original series, William Hartnell and Richard Hurndall are long dead, whilst not only is the original actress who played Susan still alive, but she could also simply have regenerated too.
It Was Peter Capaldi's Idea To Cast David Bradley As First Doctor
Yet despite this, Capaldi gets his first Doctor story, just like he got his Mondasian Cyberman story and his retro TARDIS.
Still no sign of a Susan adventure however Moffat? Why was that the only one you stamped your foot down on evidently and didn't do?
I'll tell you why, because if he had brought Susan back it wouldn't have pleased the Whovian Feminism demographic that he was trying to win favour with. (Yes ironically bringing back an iconic, and beloved female character from the shows past would have annoyed feminists!)
It would have completely fucked their push for a female Doctor. Here we would have had a female counterpart to the Doctor, who again if written well, and played by an actress like Morven Christie could easily be a candidate for her own show, and then what would the feminists arguments be?
They'd be exposed as being motivated by anti men spite right away, as they'd somehow have to actually argue that they didn't want an original female character to get her own show, but instead rather the Doctor become a woman to piss off some male fans.
And that's why Steven Moffat ironically kept all time lady characters away from the show from Romana to The Rani.
Why did Moffat cast Michelle Gomez as Missy and not as The Rani? Again there is already a female character set up if you want a time lady villain.
Yeah it makes more sense to cast Michelle Gomez as that bastard with the beard who hates women, than this woman who looks like her!
The Rani appeared in two stories of Classic Who. The first, The Mark of the Rani was fairly well received whilst the second, The Time of the Rani is often regarded as one of the worst adventures of all time. (Though its not a tenth as bad as Dark Water/Death in Heaven, Hellbent or Kill the Moon.)
Still the character is a fan favourite. Its become a running joke in fact among fans whenever a new female character is announced that everybody thinks/hopes she is really the Rani in disguise.
The character is due a comeback. The reasons Moffat however gave for her not being brought back are incredibly lame. He said that she was in a terrible story, and that no one would know who she was anyway outside of a few fans.
Well to start with mainstream viewers didn't know who The Autons, The Macra, The Ice Warriors or The Great Intelligence were either who have all been brought back. (The only two stories the Intelligence was in were WIPED at the time he was brought back.)
Also I refuse to believe that Moff who revels in continuity porn would be put off by bringing something old back. Why'd he do a spin off about Coal Hill school if he thinks no one will remember anything from the past? Coal Hill School is hardly one of the big icons of Doctor Who is it?
Second of all, so what one of her stories was crap? What long running villain hasn't been in a poor story? Not just in Doctor Who?
Surely there is something interesting that could be done with a ruthless time lady scientist who sees her twisted experiments as being for the greater good, who views humans as nothing more than cattle, was once one of the greatest scientific minds on Gallifrey, and who loves Dinosaurs and keeps them as pets?
Added to that Michelle Gomez would actually have been amazing as the Rani. She looks a little bit like Kate O'Mara and her sense of humour matches the character too. Furthermore it would actually have been a chance for her to do something different. The Rani is a more toned down, cold, logical villain and Gomez has often expressed an interest in giving a more subdued performance (as she is normally cast as out of control psycho's like Sue White and Missy). She actually said that series 10 was her favourite series for this reason.
Also finally I think the season 8 finale actually could have worked a bit better with the Rani. You would still have to throw a lot of it out (like the awful, tasteless Cyber Brig.) Still I think you could have done a great story with the Rani and the Cybermen working together. Both are science gone wrong villains, with the Rani being someone who abuses science, and the Cybermen being the product of science being abused.
You could have had the Rani use the Cybermen as a database. Perhaps she felt that the monsters were a perfect way of storing the minds of the greatest people in near indestructable, ageless bodies that were free of all emotions and could be harvested for their knowledge. In turn for gaining the help of the greatest minds from all planets across the universe who had been cyber converted, The Rani would give the Cybermen knowledge of the time travel allowing them to conquer planets across all of time and space.
Then the next year we could have had the Master show up as a proper version of the character.
What the hell would be wrong with that? Two time lord enemies for the Doctor? You'd still have Michelle Gomez on the show, but she'd be cast in a role that she was right for, and Peter Capaldi would have two villains to play off of.
Again the reason Moffat didn't do that and awkwardly crowbarred Gomez into the role of the Master was because he was pandering to a group of people who hate men and simply wanted to take as many characters away from them as possible.
Ask yourself, why do all of these people like Whovian Feminism, Anita Sarkeesian etc, view the Doctor being played by a woman, or even the Master being played by a woman as a victory when there are already 4 great time lady characters just waiting to be used? Why do they have such little interest in original female characters like Xena, Buffy, the Charmed Ones compared to female versions of male characters like Thor, the Doctor and the Master?
The way I see it is there are only two options. Either they are self loathing women who just want to be men, and thus playing a man is the ultimate victory for them. Or again having a woman play a man is better for them as in their mind it allows them to get back at the evil white, privileged, cis gendered men.
Personally I think its the latter of those two suggestions (though I'd certainly love to run the first one by them.)
Sadly however Steven Moffat thought these people were the audience he should have been chasing ironically because they were the people who completely and utterly destroyed his reputation. Its because of them that most people view him as a sexist!
2/ The First Thing They Did When It Was Announced Was Gloat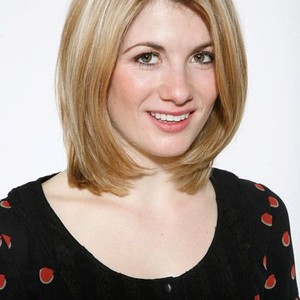 It was very telling the way that when Jodie Whittaker was announced as the Doctor, so many people who had wanted it took to twitter, or even wrote articles for various websites, just to gloat about it to the people who didn't want it (who were all dismissed as woman hating bigots, even if they were women.)
See here.
New Doctor Who Is Woman And Man Babies Are NOT Happy
Spectacular Online Reactions To 13th Doctor
Dear God Please Let The Identity Of Doctor No 13 Upset
This Will Annoy Exactly The Right People
Cry Me A River Song For The Man Babies
Samantha Bee Takes Down Doctor Who Sexists
The Thirteenth Doctor Who Is A Woman Now And Man Babies Are Upset
The Internet Is Roasting Sexist Doctor Who Fans And It Is Magnificent
Jodie Whittaker Will Be A Great Doctor Who
Miriam Webster Elegantly Tweet Slaps Sexist Doctor Who Fans
If You're Angry At A Female Doctor Who Then You Are The Reason They Cast Her
Quote from Whovian Feminism from before the female Doctor was cast, but it still shows the attitude behind it.
"Supposedly well-meaning observers always like to come in and say that hardcore fans simply won't accept a woman portraying the Doctor. This attitude does both the show and our fandom a disservice. While there is always a smattering of assholes to prove this type of attitude does exist, they aren't even close to a majority. And even if it were true, we should not let the direction of the show be dictated by the worst of its fans. If a misogynistic jerk who disparagingly refers to a woman Doctor as "The Nurse" says he'll quit watching the show, he's exactly the type of fan we should be proud to piss off. I promise, plenty of new fans (especially ones with disposable income!) are waiting in the wings to take his place."
Here's a video by Claudia Boleyn, who is quite a nice person, very open minded, reasonable, sweet, funny and likable overall, but I feel she has been somewhat swayed by this toxic "all men are privileged shitlords" attitude, and thus when Missy was cast in 2014 I think we saw a similar "HAHAHAHAHA take that men" attitude towards the male fanbase.
PS Claudia if you want to do a response to this then go ahead. I understand that some youtubers feel uncomfortable with doing response vids to people with miniscule platforms like me as they think it looks like punching down, but I don't mind. I can't throw punches (metaphorically speaking of course) and then whine if someone does a response.
Finally there was this interesting response from Russell T Davies. Now I don't think Russell was someone who was particularly desperate for a female Doctor, but obviously now that its happened and he is part of the fandom incrowd then he will have to say he likes it regardless.
Still anyway now that Russell has adopted their attitude he had this to say.
Russell T Davies Blames Journalists For Sexist Backlash
Basically he said that there are only a few people who are creating thousands of accounts online to complain about Jodie's casting. As someone else on a Doctor Who forum pointed out, this is exactly the same thing Michael Grade said on Room 101 when people complained about the show being cancelled.
As another person online pointed out, Grade and Davies' comments come from the same place. Absolute sneering contempt for a particular type of undesirable pleb. In Grade's case its just all Doctor Who fans, but in Davies' its "sexist" Doctor Who fans who dislike Jodie's casting.
Of course these are just a handful of the responses, but you can see what I mean about how it seems that this whole push for a female Doctor was more just to upset a group of people than for any kind of creative decision.
If something I wanted to happen in Doctor Who actually did happen, my first reaction would just be to be happy, rather than rub it in the faces of people who didn't like it.
Like take for instance if Osgood, a character I like were made the companion I wouldn't write article after article about why all the people who hate Osgood are just white men who can't stand smart non sexualized female characters on tv and then go "Oh its making me so happy to see you all flip out over this HAHAHAHAHAHAHAH".
But again that would be because I would genuinely be happy that Osgood was the companion and not just desperate to annoy people who didn't like Osgood.
Its not even like they tried to debate with people who disliked the decision (apart from a few exceptions like Claudia Boleyn). In fact ironically Peter Davison who simply suggested that we should try and welcome people who are unsure about it instead of telling them to fuck off was derided as a sexist, and eventually chased off of twitter.
Peter Davison Quits Twitter Over Toxicity Of Doctor Who Fandom
Its very telling that Peter Davison was chased off of twitter for simply saying that people who didn't like a female Doctor shouldn't be abused as sexists, whilst Colin Baker was able to slander all those who didn't want it as not true fans, people who think they own the show and sexists several times, and hey he's still on twitter.
Colin Baker Supports Female Doctor
Kind of lets you know which side are the bullies doesn't it Colin?
PS Colin I think its hilarious that WE in your mind are the ones who think we own it. We aren't the ones who have come to the show later than anyone else and then demanded that the biggest change happen in the entire shows history, and then slandered anyone who doesn't like it as the worst things imaginable.
And again Colin you can't say why we couldn't have just brought Romana, or Jenny, or Susan back and everybody would have been happy.
Colin claims role models for little girls are important. Personally I don't think they are for either boys or girls, I just hate a female Doctor because I think its a silly idea creatively. I won't go into too much detail again here, as I have done before, and that's not what this article is about.
I'll just boil it down to this. There are only two ways you can have a characters gender change. Write them as being like a real trans character, someone who feels they were born in the wrong body and transition into the opposite gender. Or write them as being generally gender neutral.
Now neither of these options is a good fit for the Doctor. From a real world perspective he has never been written as a genderless character. Yes the Doctor changes his shape, but all of the Doctors are meant to be the same man underneath. Differences in personality simply result from him being in a different body, but he's the same guy.
Also within the lore of the show, though they changed it a few years ago to pander to the feminists, it still doesn't make sense to have time lords to gender flip. The Doctor alone has been through 13 regenerations as a man. There is no way that could have been by chance. Flip a coin 13 times and the chances of it coming up heads EVERY single time are 8192 to one.
So the only other option is that the Doctor would want to change into a woman (to be fair it has been hinted that time lords can control how they look when they change since the 60's.) So again in that case why did the Doctor choose to waste a whole regeneration cycle as a man if he doesn't care one way or the other? It makes no sense and is in danger of turning the show into a parody.
Still whilst those are my reasons for hating a female Doctor, lets say Colin Baker is right that little girls need role models. Well okay don't little boys need them too Colin? Don't give me that misandristic nonsense of "male privilege." Suicide is the leading killer for young men in today's society.
Suicide Leading Cause Of Death Among Young Men
If role models are crucial to someone's development and self esteem, then why try and take them away from the group who are killing themselves in record numbers?
And don't give me that shit of boys have enough role models. To start with so do young women. Xena, Buffy,  Charmed, Once Upon A Time, Sarah Connor, Nikita, Resident Evil, Wonder Woman, Supergirl, Earth 2, Charlies Angels, Ghost Whisperer, I Zombie, Sleepy Hollow, Jessica Jones, The Bionic Woman, Sarah Jane Adventures, Kill Bill, Alien film series, do they all mean nothing? How very feminist to say that all of these great female led shows and films are worthless compared to one male character.
Also suppose a young boys favourite show is Doctor Who? Suppose they don't give a shit about Batman, Superman, or Spider-Man? Are they just to lose that role model then? And the point of "boys can still have a female Doctor as their role model" is hypocritical, cause if that's the case then why can't girls still have a male Doctor as their role model?
If you think the Doctor has to be changed to be a woman in order to be a role model for little girls, then he has to be a man to be a role model for little boys too.
So Colin why not just bring back Romana or Jenny, or Susan and make everybody happy?
Girls get their role models and boys get theirs. People like me who don't care about role models, but think a female Doctor is a really silly idea, don't have the show ruined, actresses like Michelle Gomez and Jodie Whitaker get to play leading roles in the Doctor Who universe, but its roles that they are actually right for, and thus don't have to constantly deal with a lot of silly, and pointless controversy.
Sadly however Colin Baker has sided with people who don't want a happy compromise for everybody, but who just want to take a role away from men because they hate them, and the fact that the first thing they did when Jodie was cast was to gloat about it in the most childish ways just further reinforces this.
I don't dislike Colin Baker as a person for this by the way. Everybody makes mistakes, and I still think he's a great guy (having had the pleasure of meeting him personally.)
I am obviously still a fan and defender of his Doctor, but ironically in his current mindset, me who has spent years defending his Doctor and constantly making a case for him being one of the most important, and influential Doctors isn't a true fan, whilst people who gloat about man babies and say they are happy to annoy massive sections of the fandom are the true fans apparently?
3/ Many Of Its Most Vocal Supporters Are Misandrists
I wonder if Alyssa will be so upset when Jodie saves her male companion and write blog articles saying that the show is anti men? Also whilst I don't condone online abuse everyone does get it regardless of gender. Alyssa should google Thunderf00t's video "Hate Mail Special" to see what people who speak out against feminism also get. 
Now I am not saying that all of the people who wanted a female Doctor are misandrists. However the most high profile supporters for a female Doctor, as well as those who arguably had the biggest influence on the decision actually happening have at least expressed misandristic views.
To be fair they might not actively hate men. I think that a lot of these young people as ShoeOnHead has pointed out are simply misguided as they have been spoon fed a lot of this crap at University courses for years and by the mainstream media. They think they are just trying to create an equal society, but little do they know, they have actually been indoctrinated to view a whole section of society, white men, as being responsible for all its problems.
Still if any of the women I am going to talk about in this section want to debate me here in the comments of this article, and get their side of the story out there on this page. Then by all means go ahead. I'm no Steve Shives who'll just shut them down, they'll get a fair hearing. Also again I have a small platform, they won't have to deal with fanboys (or girls) all swamping them if they try and comment. I don't have any fans!
Anyway yes a lot of the people who were pushing for a female Doctor have said things about men that quite frankly if I were to say to say them about women, I'd rightfully be branded as a woman hating pig.
Lets take a look at Whovian Feminism. Now Whovian Feminism whose real name is Alyssa is a blogger that has interviewed members of the New Who production team like Rachel Talalay, who directed every single finale of the Peter Capaldi era, and writer Sarah Dollard. Talalay has also promoted her blog, whilst others such as Paul Cornell have retweeted her on many occasions too. Russell T Davies also seems to be a big fan as well.
Clearly Alyssa is someone whose opinion the makers of the show care about. There are so many Doctor Who fan blogs out there, yet Whovian Feminism is one of the very few that the makers have given any attention too, even outright promoted and she is nowhere near close to being the most popular.
Now Whovian Feminism has certainly expressed many misandiristic opinions over the years.
For instance she defended a remark in the episode Hell Bent where a character called The General makes fun of men by saying that all men are egotists.
Of course at the same time she also got so angry at a joke about forced sex reassignment surgery in the new Seth McFarlane series The Orville. She said she wanted to burn down the show she was so angry.
Regarding The General's Ego Line
Whovian Feminism On The Orville
When its a joke tarring all men as egotists then its perfectly acceptable, but if its one that could in any way be offensive to trans people then its so appalling the show needs burned down!
Funny thing is a joke about forced sex reassignment surgery isn't promoting hatred against trans people. The premise for the episode sees an all male race produce one female offspring who they try to force into becoming a man.
That's not saying that trans people shouldn't change their gender, just that its wrong to force someone to change, and hey it is!
Forced sex reassignment surgery is actually implemented for homosexual men in Iran and many of them flee the country rather than go through it.
Gay Men Pushed Into Sex Reassignment Surgery
Are all of these gay guys transphobic then Whovian Feminism?
If Seth McFarlane had made a joke about all trans people being up themselves then yeah fair enough that would be transphobic, but he didn't.
Also what's even more hilarious is that technically Steven Moffat used the forced sex change joke himself in the very same scene that Whovian Feminism defended!
Yeah she didn't notice that did she? The General didn't want to change from a woman into a man and technically expressed relief that she was no longer transgender "back to normal am I?" are her first words upon regenerating back into the sex she was born in!
Now again I am not saying that this joke was transphobic. It was clumsy and crap, but if we go by Whovian Feminisms "logic" of saying that portraying forced sex reassignment is bad is transphobic (to the point where she wants to burn the set down of a show that does it.) Then ironically that scene which she described from Hell Bent as hilarious, is transphobic too.
But it seems she's willing to overlook a little bit of transphobia (by her definition) if she can shit on all men.
Whovian Feminism I also find brings up the fact that people she doesn't like on twitter are white and men. This might seem like a small thing to complain about at first, but its actually very bad.
To start with what the hell does the colour of someones skin have to do with their opinions? Imagine if someone commented here and I just dismissed them as "okay black guy whatever you say". That would be racist as it would show that I looked down on his opinions even more because he was black.
Whovian Feminism On Seth McFarlane
Add This To Your Collection Of White Men
Whovian Feminism also has openly said that she does not want men to direct female led films and television series such as Wonder Woman, (even stating that she would boycott the Wonder Woman sequel if a man was hired to direct it. And has expressed disappointment when men are hired for important positions directing and producing other films and tv series starring women
Whovian Feminism's Reaction To J J Abrams Hiring
Whovian Feminism All Female Lord of The Flies
Kind of a bit hypocritical Whovian Feminism when you desperately want more women writing Doctor Who a show (until you got your way.) About a leading male character?
So what in your mind, men aren't allowed to write something about a woman like Wonder Woman or the all female remake of Lord of the Flies, but men also should be limited or outright refused from being allowed to write for and even play classic male characters like the Doctor or Thor. So basically men are not allowed to have anything at all?
And you wonder why I think you're a misandrist?
Another notable pro female Doctor advocate is Tabetha Wallace. Now Tabetha Wallace is the host of the RT show Watching the Hawks. I enjoy some of Watching the Hawks. They did make some good points, but ultimately the show ended up becoming far too SJW heavy.
Tabetha seems to be the worst of the lot. She follows both Anita Sarkeesian and Linda Sarsour on twitter. For those of you unfamiliar with her, Sarsour is a woman who thinks that Sharia law, a law that deprives LGBT people and women of basic human rights is reasonable! She's also said that she hopes Ayaan Hirsi Ali (a true feminist champion) gets her vagina taken away from her and gets the shit kicked out of her too!
Still Tabetha Wallace ironically considers herself a feminist despite following someone like Sarsour, but sadly her brand of feminism seems to be shitting on white men.
Take a look at these tweets.
I'm enjoying the fall of mediocre misogynistic white men
(Its a shame she has to associate the late great Kevin Smith and the wonderful Xena/Hercules franchise with her racist, misandristic tweet.)
If You're A White Woman And A Feminist
So again baring this in mind its not hard to see how a case could be made for Tabetha caring more about the Doctor being a woman just to get back against white men., than because she gives two shits about the actual show itself.
Another prominent female Doctor advocate is Gaby Dunn, a woman who works for Buzzfeed. Here is a video she did about why the Doctor should be a woman.
Gabby also famously did a video where she said she wanted men to have to gain consent to say hi to women as she hated having to talk to men unless she absolutely had to.
Of course Buzzfeed themselves who Gabby works for were all in favour of a female Doctor and produced videos and articles arguing for it (and took part in the smear campaign against Steven Moffat.)
It would be harder to find a more anti white male organisation than Buzzfeed. They have made countless videos tarring all white men as racists, sexists and homophobic.
Finally the journalist Caitlin Moran who has also expressed anti men sentiments many times is in favour a female Doctor too.
Fishing is just an excuse for blokes to have a sulk
Caitlin Moran's 12 ramblings from a nonsensical feminist
Now there are many more examples, but I feel these are the most prominent as most of these people will have had something of an influence on the show itself.
Whovian Feminism as we have seen is beloved by many of the people who make the show. Buzzfeed and Tabetha Wallace meanwhile all have a wider reach than most fans and can give off the impression that their opinion is the majority, whilst Caitlin Moran is a close personal friend of Steven Moffat.
Thus I think its fair to say that they will have helped sway the decision more than anyone else, and with this in mind its not hard to see how their anti men sentiment seeped into the show not only with the casting of Jodie designed to spite male fans, but also with the many anti men remarks such as the Generals ego line.
4/ All Male Roles Are Being Replaced
As I have pointed out before its not just a question of the producers being open to having a woman play the Doctor. It seems like they are going out of their way to replace all the male roles with women in the show.
The role of the Master, the main UNIT personnel and now the Doctor all used to be occupied by men, but in the last few years they have all to the last been feminized.
Now I don't hate the new female UNIT family which consists of Osgood and Kate. In fact I love Osgood as Ingrid Oliver who plays her is one of my favourite actresses and just an all around amazing person.
I also a few years ago when I thought representation was needed thought it was a good thing that we had a female UNIT, and to be fair it does have an actual story justification too. Obviously there is no problem with having women take over the Brig and Benton's roles as unlike the Doctor and the Master they are not meant to be the same people. Also it might be quite a nice contrast too to have women occupy the roles that used to be occupied by big manly men.
However it just feels that on top of the Master and the Doctor becoming women that they are trying to feminize the show from top to bottom.
Now this bugs me because again it feels like an attack against the fact that Doctor Who was a more masculine show.
Imagine if I were to remake a predominantly female led show like say Xena and replace all of the female roles with men.
Xena herself, her female archenemy Callisto, and the Amazons who she works with, who I suppose in a way are her version of UNIT. Imagine if not only were they all replaced with men, but the new version of Xena was littered with anti women remarks about women being all nags, women being so full of themselves etc.
Female Xena fans would rightfully view this version with contempt not just for messing with the shows dynamic, but for outwardly attacking women by saying "this thing would be so much better if it were starring men", or worse "I think its time the women who love Xena and the little girls who look up to her get taken down a peg or two and we remake it all with men just to spite them."
I certainly wouldn't mind a female UNIT normally. Indeed they already gave the Brig a female replacement in the 80's and I, nor anybody else cared. Its just on top of everything else it feels like they are basically trying to eliminate every strong male role in the show.
5/ No One Is Pushing For A Male Xena
Okay I know what you are going to say "but Xena doesn't regenerate". Well to start with I've never really thought that argument had much merit anyway.
You can change a characters gender in any remake you want as a remake is not connected to the old version. Did Batman regenerate from Adam West into Michael Keaton for example? Ironically a female version of a hero like Batman, Superman or Sherlock Holmes wouldn't bother me in the slightest. I don't think they would be particularly good ideas, but the female Batman wouldn't actually be any of the previous versions who had suddenly changed his sex for no reason. It would stand as its own separate thing to all the previous versions, just as Christian Bale's did, so I really wouldn't give a shit. Make as many female versions of Batman as you want.
With the Doctor however, ironically the fact that he can change his shape I think means he's probably the only character whose gender you shouldn't change.
Unlike with Batman, all of the different versions of the Doctor from Hartnell to Tennant are the same person. Thus crowbarring a woman in after 13 men not only looks out of place, but it actually destroys the very delicate illusion that these are all meant to be different aspects of the same man.
Spot the odd one out there? It really isn't hard.
However the reason I bring up Xena is because Xena does actually have the power to change her shape and gender within the narrative of the original series just like the Doctor.
Sadly its a moot point now anyway as recently it was announced that the Xena remake had been cancelled. I think this is a shame as Xena I feel has a lot of potential for a remake. To me she is a character like the Doctor, or Sherlock Holmes that can be reinterpreted again and again.
Anyway yes within Xena canon it is established that Xena will be reborn again, and again, and again alongside her friend and lover Gabrielle. Now this never played that big a part in the narrative of Xena, but it is still established canon and furthermore its established that Xena can change gender when she will be reborn too.
Thus you could make the next Xena a sequel series following Xena and Gabrielle's souls reborn into two male bodies in the future, rather than a remake (in this respect you could extent the life of the show too.)
So with this in mind why weren't people like Whovian Feminism, Paul Cornell and Claudia Boleyn campaigning for a male Xena before the remake was canned.
Absolutely all of the same arguments apply for changing Xena's sex as they did for changing the Doctors.
1/ Its canon (I might add that it was always part of the canon that Xena could change gender when she is reborn, unlike in Doctor Who where for almost 50 years it wasn't established that time lords gender bend until the feminist "fans" bullied Moff into making it canon.)
2/ Its something new.
3/ It could give marginalized groups a chance to be the hero (lets make Xena and Gabrielle black gay men, who have fewer role models than women.)
4/ Anybody who doesn't like my idea of a gay male Xena is homophobic and misandristic. They are probably men hating lesbians who hate men because no man wants to touch them.
5/ Female fans who don't want a male Xena shouldn't be allowed to think they own it, by stopping me from coming along and completely changing the dynamic of the show to suit my divisive political agenda.
6/ Since when did Xena need a vagina and a pair of tits to save the day?
7/ Xena always thrived on change, because there were a few continuity blips in the shows history, and they introduced new characters now and again, that means there are no constants apparently.
8/ What possible characteristic does Xena have that a gay man can't?
9/ Xena was always silly and camp. What gods, women like Callisto coming back to life after being killed in quicksand, women like Alti who feed on people's souls, and Xena getting a sex change is sooooooooo unrealistic compared to that nonsense?
10/ There are so many men out there who would be amazing as Xena like Tom Ellis. Why should he be excluded just because he has a penis hmmm?
How are those any different to the arguments that actually persuaded Chris Chibnall to castrate the Doctor?
Answer? They aren't, so why did those who wanted a female Doctor not demand that Xena change sex for all of the same reasons?
They can't say that they don't care about Xena, as all of these people like Tabetha Wallace, Whovian Feminism and Caitlin Moran claim to care so much about strong roles for women on tv. So I assume that they would care just a little bit about the return of a female character so iconic she had a planet named after her's return to tv ?
However they didn't campaign for a gay, black male Xena, because again all they actually cared about was in taking a role away from men.
Thus a male Xena would rightfully be viewed as a stupid idea by the mainstream media, whilst a female Doctor, though being every bit as stupid an idea, is hailed as a great thing because its seen as a way to kick male geek culture, and male viewers in general in the teeth.
Conclusion
As you can see the motive behind casting Jodie Whitaker was really nothing more than spite against male viewers. There were alternatives that could have created a happy compromise for all viewers, like a Romana, a Jenny, or a Susan spin off.
Added to that the majority of at least the most high profile people who wanted a female Doctor (and who most likely had an influence on the show itself.) Seemed far more interested in "annoying the right people" than they did in Doctor Who itself.
Also many of the most high profile supporters have exhibited clear prejudices towards men many times.
Finally the fact that all male roles in the series have been slowly phased out, mixed in with the fact that there are NO attempts to replace female characters with male counterparts shows that it is all one way directed towards removing strong male characters from tv.
For all of these reasons I refuse to even watch a second of Jodie Whittakers era. I have always disliked the idea of a female Doctor yes, but to be fair if it had happened under different circumstances then I would have at least given her a go, but its the reasons that this already terrible change happened that actually anger me.
The 13th Doctor represents hatred against men, bullies getting their own way by slandering others like Steven Moffat, and even people like Peter Davison and famous Doctor Who fan Ian Levine who has also been derided as a sexist and a bigot after his outburst against Jodie's casting on twitter.
To those of you who still want to watch it, and aren't anti men bigots then good luck to you. I hope you do enjoy it, but for me this is the end of Doctor Who.
I will of course still watch the classic episodes and the new who stories from the past I do enjoy, but sadly Doctor Who officially belongs to the anti men bigots, the spoiled brats who always have to get their own way, and the bullies who call anyone who disagrees with them sexists and so it certainly isn't the show for me anymore.
Thanks for reading.