Continuing the theme from previous posts, in this article we will be taking a look at Amy's impact and influence on popular culture.
We will be looking at the artists she inspired, how she reinvigorated the stagnated British music scene and how she kicked started a major interest in British entertainment abroad.
The Third British Invasion
Amy Winehouse has been credited by many including, Adele, Florence Welch, Duffy and Lady Gaga with kick starting a third British Invasion.
Now this British invasion was not quite as large as the one from the 1960's, but still I think its safe to say that since the release of "Back to Black", British music and indeed forms of entertainment have seen a sharp rise in popularity.
In the early 2000's British musics popularity in the United States was at an all time low. Less than 2 percent of the top 100 albums in the United States were from the United Kingdom.
In April 2002 for the first time since the 1960's there were no British singles on the Billboard 100 singles chart.
When Amy Winehouse first emerged, British music in America had basically returned to where it had been when the Beatles first rose to fame.
In between 2002 and 07 there would be a few British artists who would enjoy success in America, but ultimately it wasn't until after Back to Black's release that a real wave of British artists began to emerge in the US.
Back to Black enjoyed record breaking success in America. It was at the time of its release the highest ranking debut album by a British female artist in the Billboard 200 charts history. It also caused Amy Winehouse to win more Grammy's in a single night than any other British artist at that point in the award shows history. In fact it was also the largest amount of wins by a female artist at that point too, though Amy was not the only woman to win 5 Grammy's by 2008.
Following the release of Back to Black many more British artists began to enjoy success in America.
Between 2007 and 2008 the year of Back to Black's release albums by British artists increased from 8 percent to 10 percent of the market.
In 2008 the likes of Duffy, Leona Lewis and Adele enjoyed both commercial and critical success in the American market. Adele would go on to win 2 Grammy's in 2009 whilst Leona Lewis's album Spirit reached number 1 on the Billboard 200 charts.
Leona Lewis became the first British solo artist to debut on the American charts with a debut album. In 2009 there were  a total of 16 Grammy awards given to British artists. Susan Boyle would then go on to have the best selling album in America in 2009 and has had a number of hit albums and singles ever since. Jay Sean topped the charts in 2009 whilst Taio Cruz topped the Billboard 200 in 2010. Other artists to enjoy success on the billboard 200 in this time include Estelle, MIA and Muse who were named Billboard Alternative and Rock artist of 2010. Florence and the Machine's debut album "Lungs" also enjoyed commercial success in America when it was released there at the end of 2009. It eventually sold over a million copies in America and was a top 20 hit on the charts.
By 2011, 1 in 8 albums sold in America were by British artists. The likes of Jessie J, Ellie Goulding, Adele, Mumford and Sons and Florence and the Machine all had massive success that year. Adele in particular broke several records and had the best selling album stateside in 2011 and 2012. Since then the likes of Tinie Tempah and One Direction have continued to have mainstream success in America.
Now I am not saying that all of these artists owe all of their success to Amy Winehouse, but its definitely fair to say that the rise of Amy Winehouse created a large demand for British artists. Particularly British female artists. Its no coincidence that most of the artists to enjoy massive commercial success after Amy were women. Leona Lewis, Adele, Florence Welch and Susan Boyle.
In the few years before Amy, British music was at the lowest point it had ever been in America. The year after her record breaking success in 2009 we have British artists like Adele winning multiple grammy's and others like Leona Lewis topping the charts and then Susan Boyle having the best selling album of the year in 2009. Followed by in 2011, for the first time in quarter of a century, the top 3 albums on the American Billboard 200 all being by British artists.
Many have attributed the rise of British artists to Amy, including not only the British artists who have enjoyed success in America in recent years, such as Adele, but also many prominent music critics as well.
Spin magazine music editor Charles Aaron referred to Amy Winehouse as the "Nirvana" moment for artists like Adele and Duffy. Whilst Keith Caulfield the chart manager for Billboard stated that it was because of Amy that the American marketplace was able to get singers like Adele, Estelle and Duffy among others.
In addition to a rise in the popularity of British music, a rise in other forms of British entertainment has taken place since Back to Black's release. British television from the late 00's began to enjoy more widespread popularity in America. Merlin for instance in 2009 was shown on NBC, a mainstream American channel. The revival of Doctor Who as we all know also began to gain popularity stateside from late 2009 onward, with each season gaining higher viewing figures than the last.
Other British shows like Torchwood, Sherlock, Downton Abbey and Top Gear have also enjoyed success in America in the following years.
In this respect Amy WInehouse can really be seen as The Beatles of the 00's. I am not saying that Amy's influence could ever compare to The Beatles overall. No one can compare to the Beatles in terms of impact and influence, and I doubt anyone ever really will come close to matching their success.
However Amy's role though on a smaller scale was the same in her generation as The Beatles was in their generation. Both the Beatles and Amy made it big in America in a time when it was very difficult for a British artist to enjoy success over there, and both laid down the template for the others who followed in their wake.
With the Beatles it was bands like Herman's Hermits and The Rolling Stones following in their wake in America, whilst with Amy it was female solo artists like Adele, Susan Boyle, Estelle and Duffy. Also The Beatles established the British invasion of the 60's as a Rock invasion, whilst Amy established the British invasion of the late 00's as being primarily a Soul invasion.
The only difference was that Amy sadly was unable to enjoy the wave she created. Whilst the Beatles continued to make albums throughout the 60's. Amy sadly due to her problems was never able to produce a follow up, making Back to Black her only big hit over there. I am in no doubt that had it not been for the problems plaguing her she would have continued to enjoy success in America and produce more quality albums.
Sadly however I suppose she is now more comparable to The Sex Pistols in the sense of like them she left a big impact with a small body of work. The Sex Pistols who have been massively influential on both British and American bands produced a grand total of one studio album!
Still there is no denying that Amy's influence on the American music market was big and long lasting. Now almost 10 years after Back to Black's release in America. Its influence over there can still be felt.
Rise in Non Sexualized Performers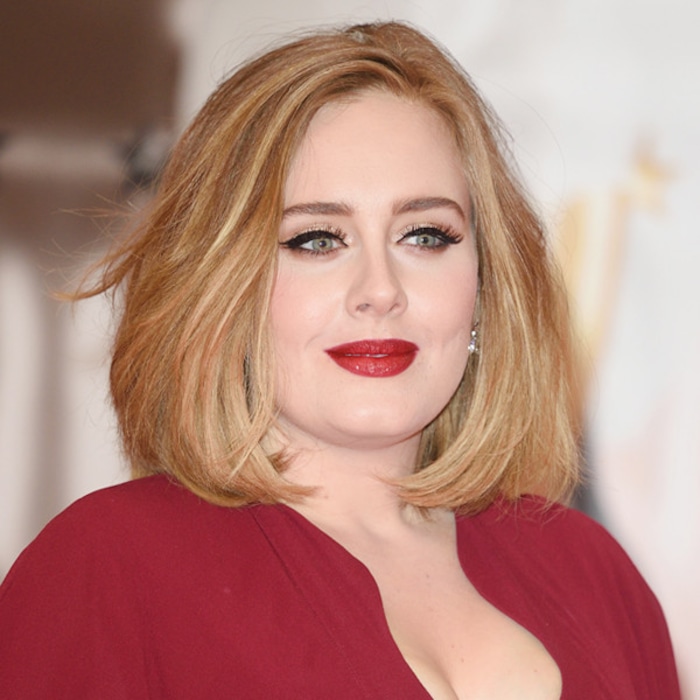 Now Adele is often given the credit for this which as we all know I find to be unfair.
Amy Winehouse was among the first contemporary, massively successful British female performers who did not have an overtly sexualized image.
There is nothing wrong with female performers using their looks or sex appeal. Plenty of male performers do it, so I don't see any problem with women doing it.
However at the same time it is good to see female and male performers who rely solely on their music enjoy success, and again I think you can attribute the recent wave of female performers who rely solely on their voices, to Amy.
Amy certainly relied on her voice and she dressed in very unconventional clothes. Styles that were last popular in the 1960's!
Whenever she performed she did not need back up dancers or to dance around or anything like that. She could wow the audience with her voice alone. After her rise to fame we start seeing many more female performers of this ilk such as Adele, Susan Boyle and Emeli Sande.
I am not saying Amy WInehouse was the first female performer not to use her looks to sell music even from her generation. The likes of Amy Lee debuted before her. However again I think it was Amy who really lead to a wave of female artists like this. Amy was after all marketed for her voice and her voice alone, and therefore after her global success other artists started being marketed for their voice like Adele Susan Boyle, Paloma Faith, Florence Welch and Emeli Sande. If you want to give an artist credit for allowing female performers to be big without having to star in overtly sexualized videos then its Amy not Adele you should give the credit to.
Rise in Eccentric performers
Many have credited Winehouse with paving the way for more eccentric and unconventional female performers as well.
Lady Gaga herself has frequently mentioned this. She said that she never felt she would have been signed, as she was too offbeat for record execs. She said seeing Amy Winehouse who was as eccentric as anyone could possibly be gave her the confidence she needed to make it.
Once again you can see a rise in more eccentric and offbeat female performers after Amy's success. Paloma Faith, Florence Welch, Shingai Shoniwa, Jessie J, Lady Gaga and Lana Del Rey all of whom have credited Winehouse with making the general public more accepting of their unusual style.
Rise in Soul Singers
Winehouse's success led to a major revival in the popularity of soul singers on both sides of the pond. The most obvious examples of this are Duffy, Estelle, Florence Welch Adele and Paloma Faith. Many have also referred to the third British invasion that Winehouse started as a "British Soul Invasion" as well. Following the release of Back to Black many of the best selling albums in the UK have been soul albums. In 2008 Duffy's Rockferry was the best selling album in the entire United Kingdom. In 2011 it was Adele's 21, whilst in 2012 it was Emeli Sande's Our Version of Events.
Rise in Solo Female Performers
Amy Winehouse and Lily Allen have both been credited with a rise in popularity of solo female singers in both the United Kingdom and abroad.
From about 2007 on female performers started to dominate the music market.
In 2007 2008 and 2009 the best selling albums in the United Kingdom were all made by women. Back to Black in 2007, Rockferry by Duffy in 2008 and I Dreamed a Dream by Susan Boyle in 2009.  In 2011 and 2012 the best selling albums of the year in the United Kingdom were also by women 21 by Adele and Our Version of Events by Emeli Sande.
In addition to this other female performers like Florence Welch, Lana Del Rey, Lady Gaga, Paloma Faith, Ellie Goulding have also all enjoyed massive success on the British charts too.
Abroad meanwhile the likes of Susana Boyle, Lady Gaga, Adele, Caro Emerald, and Lana Del Rey have dominated the charts.
Once again the third British Invasion abroad has also been referred to as "The Female invasion". In 2009 the British media declared it the year of the women, due to five women being nominated for the prestegious Mercury prize.
http://entertainment.timesonline.co.uk/tol/arts_and_entertainment/music/article6725104.ece
The year of the women was once again attributed to both Winehouse and Lily Allen. Again obviously this is not saying that there were no successful women in music before Amy, or no waves of highly popular female singers either. However these things come in waves. Boy bands for instance were popular in the 60s thanks to the Beatles only to fade somewhat in the 70s, and then re-emerge in the 90s. Similarly I think its fair to say that Amy led to a rise in popularity at that time of solo female singers, and allowed them to really dominate the market again.
Artists Directly Inspired by Winehouse
The following are very notable artists that have been inspired by Amy Winehouse. Included are quotes from said artists about Amy's influence on them.
Emeli Sande
"I LOVE Amy Winehouse she was a big inspiration to me"
"I would have loved to work with Amy Winehouse"  When asked who would have been her ultimate artist to work with.
Interview with Sande on how Back to Black convinced her not to hold anything back as a song writer.
https://www.google.co.uk/url?sa=t&rct=j&q=&esrc=s&source=web&cd=6&cad=rja&uact=8&ved=0CDAQFjAF&url=http%3A%2F%2Fwww.bbc.co.uk%2Fprogrammes%2Fp00m1910&ei=S-4NVbfxGY6t7Ab1m4GIDg&usg=AFQjCNEB6tKt86w8ZX1D9TTPphsF9tRpVQ&sig2=RIhPsSKKLfZ5-b6jWSm6lQ
Ellie Goulding
"She'll be an inspiration not just because of her music but because she was an icon and legend."
"She helped pave the way for females like me in America. She seemed to have so much love for everybody"
Caro Emerald
"She was my big inspiration. When she came along there wasn't much Jazz or swing in the charts. But Amy sexed up the whole genre. I discovered her while studying Jazz at the Amsterdam Conservatory"
Lady Gaga
"Of course you always listen to the greats. Amy Winehouse was great"
"Amy changed pop music forever. I remember knowing there was hope and feeling not alone because of her. She lived Jazz, She lived the blues."
"I will always have a very deep love for Winehouse. I don't believe that what I do is very digestible and somehow Amy was the flu for pop music. Everybody got a little bit of flu and got over it and fell in love with Amy Winehouse And now when more flu comes along its not so unbearable"
"Amy is a real artist. There is something about her that is so honest".
Lana Del Rey
"I believe in Amy Winehouse. I know she's not with us anymore, but I believe who she was and in that way she got it right"
Rebecca Ferguson
"She's one of my big influences. She was real and she wasn't in it for the fame. She was artistic and her music was lovely."
Florence Welch
Interview with Florence on Back to Black
https://www.google.co.uk/url?sa=t&rct=j&q=&esrc=s&source=web&cd=10&cad=rja&uact=8&ved=0CEsQFjAJ&url=http%3A%2F%2Fwww.bbc.co.uk%2Fprogrammes%2Fp00m191v&ei=FPcNVZKmBNXgapyHgMgL&usg=AFQjCNFSeojHKlMUrtAku_QF6ikHZH_qPQ&sig2=C_h88ibo0nUVLVMDkiiKEA
Laura Mvula
" I don't talk about Amy Winehouse as a singer. She's a pioneer. I listened to her endlessly when I started writing."
Sam Smith
"I Miss Amy Winehouse so fucking much. Her music still inspires just as much as it did the first day I heard it"
Bruno Mars
"I felt like everything I've been saying everything I wanted to do she did it. It was one of those things like Damn it Damn it! It was perfect"
"You couldn't put it in a box cause it could be played on rock stations, it could be played on rhythmic stations it could be played on pop radio and I've always wanted to make music like that that could be spread out and can't be pigeon held to one thing. And they did it her and Mark Ronson."
Tom Jones
Yes believe it or not Amy Winehouse influenced Tom Jones comeback album in 2008.
"We've been thinking of doing this for a while now, doing a retro sound but new and Amy Winehouse she cracked it! When that album came out, my son called me right away and said you know what we've been talking about? Listen to this."
Jessie J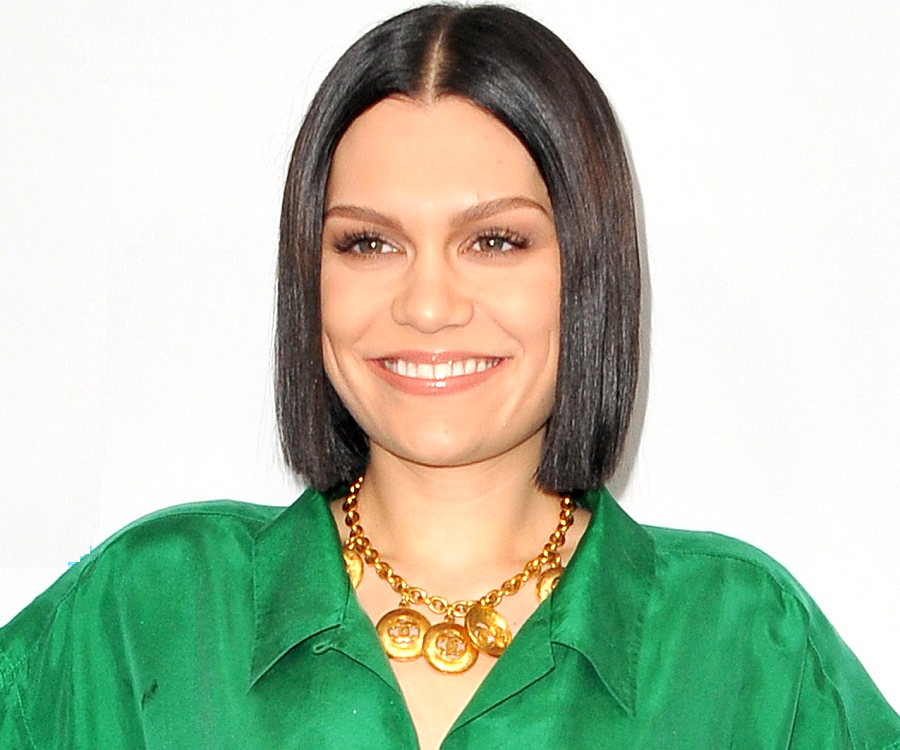 "Without Amy Winehouse I would never have been signed."
"Amy definitely paved the way for people like me and Adele. She broke boundaries, she set the standard. She wrote music that went worldwide. Until that point British female artists hadn't really done anything since Annie Lennox. That was a long time ago" 
"I kind of feel like Amy brought it back and I don' t think that she even realized that she did"
" I feel like- especially for me and I definitely think that Adele feels the same – I will not let her down and I will carry on from where she set the standard. Its an honor to be here and I will be thinking of her."
Paloma Faith
"She paved the way for me and others like me and her legacy will live on timeless and infinite all at the same time. I am so moved and so grateful for what she contributed to our generation of music and only sad she wont be around to do more."
Adele (of course)
"Amy paved the way for artists like me and made people excited about British music again. Grateful to have been inspired by her"
Conclusion
As you can see Amy Winehouse left a huge impact on popular culture and on the music industry. Though her body of work was sadly small, her influence was anything but. The most popular artists to have emerged since have all been directly inspired by her. Adele, Lady Gaga, Sam Smith, Lana Del Rey and Paloma Faith. Its doubtless that she will continue to inspire many others. As Paloma herself said her legacy is timeless and infinite at the same time.