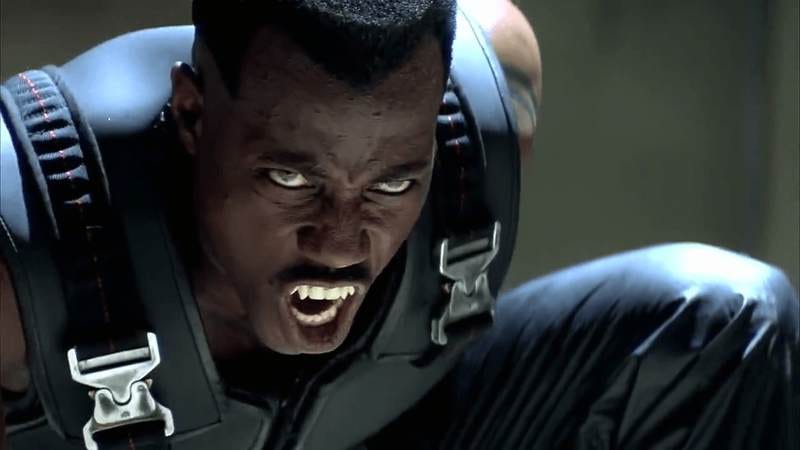 Vampires are unquestionably the most popular supernatural creature. There's far more you can do with them than you can with other favourites like say Werewolves, Zombies and Ghosts. Vampires can be both the perfect hero and the perfect villain. They can also be integrated into far more settings than many other types of monsters. There have been Vampire westerns, Vampire spy stories, Vampire detective stories, Vampire teen dramas and even Vampire superhero films.
Despite this however there are still a number of character types that we see replicated again and again in many of the most celebrated Vampire stories across all mediums, and in this article I am going to run through them, how they came into being, the most famous examples, as well as what my favourites are.
Just about any popular piece of Vampire fiction of the last 100 years or so will usually have at least two or more of the following characters. I'm not knocking them for doing this of course. I've used many of these characters in my own Vampire fiction and I'll do so again. You don't have to be totally original. As long as you do something new and interesting or even just enjoyable with an old idea. Who cares?
Still the following character types certainly seem to be the most popular with authors of Vampire fiction. Many of these character types may also be blended together as well, but these basic templates always persist.
We will also be looking at characters in some non Vampire, but supernatural series like Charmed. After all though they may not have Vampires as the main villains, they still ultimately follow the same tropes laid down by Vampire stories.
Also most supernatural series tend to feature a kitchen sink of supernatural creatures too. Even if they aren't the main threat or focus, Vampires, Demons, Zombies, Ghosts, and Witches are bound to appear at some point in your average supernatural themed series these days anyway.
The Good Guys
1/ The Peter Cushing Style Mr Exposition Guy
Originator: Peter Cushing's Van Helsing (obviously)
Other Notable Examples: Rupert Giles (Buffy the Vampire Slayer), Professor Grost (Captain Kronos Vampire Hunter), Abraham Whistler (Blade franchise) Wesley *Wyndam Pryce (Angel), Bobby (Supernatural), Master Kau (Mr Vampire), Professor Abraham Setrakian (The Strain) 
Peter Cushing's iconic performance as Van Helsing in 5 Hammer Dracula films, "The Horror of Dracula", "The Brides of Dracula", "Dracula AD 1972", "The Satanic Rites of Dracula", and "The Legend of the 7 Golden Vampires", helped to lay down the template not just for this type of character, but Vampire hunters in general in popular culture.
Prior to Cushing's performance as Van Helsing, the Vampire hunter was not really a classic horror movie character. There had certainly been no films that featured a Vampire hunter as a main character. In the classic Universal horror movies, the monsters were always killed by angry villagers, the bland leading man, their own loved ones, or by themselves.
Their deaths were also always presented as tragic moments, with the audience almost always having sympathy for monsters like the Wolfman, the Frankenstein's Monster and Dracula's Daughter when they died.
The character of Van Helsing obviously did exist in both Stokers original novel, and the 1931 adaptation of Dracula starring Bela Lugosi, where he was played by Edward Van Sloan.
Still he was very different to the Van Helsing we would later recognise from popular culture. He wasn't a Vampire hunter per se. He was simply an eccentric scientist who had many interests, with study into the occult being one of them. He lives an otherwise normal life, and certainly has not devoted his existence to hunting the undead. Indeed Dracula is the first Vampire he has ever actually encountered.
Though he does supply our heroes with the knowledge needed to defeat Dracula, and slays the Vampires three brides, he is ultimately not the one who finally kills Dracula in the book (though he does offscreen in the 1931 film.)
Cushing's Van Helsing meanwhile was re-imagined as being someone who did devote his entire life to destroying Vampires. Cushing's Van Helsing, travelled from town to town hunting them, believed it was his duty to exterminate the undead from the face of the earth, and was also a much younger character who would fight the monsters in one on one conflicts. Finally he was also presented as Dracula's ultimate nemesis who fought with him many times, and was the only person who could match the legendary king of the Vampires.
Cushing's Van Helsing was also the lead character, and played by a far better known actor than the one who played Dracula. (At that point Christopher Lee was virtually an unknown, whilst Peter Cushing was a very well respected television actor.)
This would pave the way for other films and television series in the ensuing decades to focus on the Vampire or monster hunter, rather than always the monster such as Buffy, Blade, Charmed, Evil Dead, Mr Vampire film series etc.
Added to that traits of Cushing's Van Helsing, specifically the person who travels from town to town, saving people from Vampires, yet is often blamed by the ignorant locals for the killings the Vampires carry out (as he is always there at the scene of the crime.) Can be found in characters like the Winchester brothers from Supernatural, Captain Kronos, Blade and Whistler and even Ash from the Evil Dead franchise.
Cushing's Van Helsing is really the daddy of all Vampire/monster hunters, but whilst his influence is far and wide reaching, I think its fair to say that he created a very specific type of Vampire hunter that we have seen replicated in certain characters more than others.
Cushing's Van Helsing was very much a British gentlemanly, stiff upper lip, no nonsense, serious, dedicated character. There wasn't any room for little quips, or jokes after he slew a monster like there would be with later characters such as Buffy, Blade, the Winchesters and Ash.
He didn't hunt Vampires because of some vendetta, or because he was the chosen one or anything like that. Van Helsing simply felt it was the right thing to do to free the world of this unquestionable evil, and he never complained about not being able to have a normal life, or wanted to give up being a Vampire killer either.
At the same time however Cushing's Van Helsing could also appear somewhat cold and ruthless. He is so utterly devoted to destroying Vampires that at times it could seem like he was willing to do anything. In the above clip for instance he is willing to leave Lucy in her nightmarish state as a Vampire for a short while longer to track Dracula. His actions make sense of course, but understandably to those who knew and loved her in life, it seems abhorrent to even suggest leaving her like this. Even when Van Helsing stakes Lucy at Arthur's request, we still see a slightly colder side to him.
When she screams in agony, her brother Arthur can't even look, but Van Helsing doesn't react at all, showing how hardened he has become to the horrors around him.
Cushing's Van Helsing had a will of absolute iron. Very few things could faze him either emotionally or physically. We can see this in The Brides of Dracula when after having been bitten by Baron Meinster, Van Helsing rams a seering piece of hot metal into his throat to cauterise the wound.
Cushing's Van Helsing also whilst being able to take care of himself in a fight, lacked the super strength, and cool gadgets of later Vampire hunters like Buffy and Blade. Instead he had to rely on his wits and knowledge of the Vampires weaknesses. Killing Vampires, even the lowliest minion of Dracula was shown to be a dangerous, drawn out process in the Cushing movies. It wasn't something our hero did in spades to show how badass they were like with later Vampire killers such as Blade or Buffy.
Van Helsing genuinely felt like he was fighting for his life, and he was famous for often being forced to improvise and turn anything he could into a weapon against Vampires, from candle sticks, to the sails of a Windmill, (both of which he used to form a cross), to mirrors that he used to deflect sunlight onto a Vampire, to even a shower (with clear running water being a weakness of Vampires in Hammer movies, which is something I always personally hated as it kind of undermined their menace.)
At the same time however underneath Cushing's Van Helsing's level headed, rational, seemingly unbreakable exterior, lurked a great anger and passion. Whilst he isn't motivated by hatred, sometimes his strong sense of morals cause his disgust towards the monsters he fights to push him over the edge.
Cushing's Van Helsing was also in the movies Dracula AD and Satanic Rites of Dracula, a very paternal character. In both movies, Dracula seeks to make his grand daughter, Jessica, into a Vampire to punish the entire Van Helsing family.  The later Van Helsing movies with Cushing, which were made when he was older also show him take on the role of a mentor, even father figure to the young action heroes such as in The Legend of the 7 Golden Vampires.
Cushing's Van Helsing, much like his literary counterpart is obviously the worlds greatest expert on Vampires, Demons and the supernatural in general. He has an entire library on the paranormal, and would often have to explain how to kill Vampires both to the other characters and through them, the audience too.
Finally Cushing's Van Helsing, whilst viewing Dracula and the other monsters he faces as repugnant, nevertheless is somewhat fascinated by them. Studying and fighting Vampires is a moral crusade he feels he must do for the good of humanity, yet its also bizarrely a hobby for Van Helsing too.
You can see all of these traits replicated beat for beat in many leading and supporting Vampire hunter characters.
Master Kau played by the late Lam Ching Ying, the main protagonist in the classic Chinese Mr Vampire film series followed Cushing's template perfectly.
Kau was a taoist priest who fought Vampires, Ghosts, Demons and other monsters. He used a variety of spells and enchantments to not only slay monsters, but tame them. He even kept some tame Vampires as pets. In the movie Vampire vs Vampire, his adopted son is a friendly Vampire child called "Wee Okay Boy".
Obviously Mr Vampire was a brilliant character and Lam Ching Ying brought an incredible physicality to the role. Still you can see how he was essentially a Hong Kong version of Van Helsing.
Kau much like Cushing is an ultra serious, no nonsense Vampire killer. He hunts Vampires, Ghosts, and Demons much like Van Helsing because he thinks it is the right thing to do. Kau even has compassion for the monsters he hunts. He doesn't see them as monsters, more souls that are not given a chance to properly rest.
At the same time however just like Cushing's Van Helsing, Master Kau can come across as a ruthless, callous individual at times because he is so dedicated.
In the movie Spooky Encounters, Master Kau tries to exorcise a young Ghost lady who is not doing anyone any harm. In fact she still looks after her ill mother who is unaware that her daughter has died.
Kau however not only tries to banish her, but also reveals that she has died to her mother which breaks the mothers heart. Kau's own assistants even attack him for his ruthless actions, but we later discover that he was actually protecting both the mother and her daughter. In the Mr Vampire universe, Ghosts regardless of whether they are evil or good will draw the life out of whatever human they spend too much time with.
Ironically this was why the Ghosts mother was ill in the first place, with the daughter being unaware that she was actually killing her own mother.
Whilst much like Van Helsing using Lucy to find Dracula, Kau may have seemed callous to the family of the loved one who had been cursed, he was ultimately helping them.
Just like Cushing's Van Helsing there are times when Kau can blow his top despite his iron will and serious demeanour, though usually its in more comical ways, directed towards his bumbling assistants.
Master Kau is also someone who despite being a devastating fighter, is not able to kill Vampires in a straight fight, and often has to use his wits and resources to bring them down.
Finally Master Kau much like Cushing's Van Helsing is not only portrayed as the greatest expert on Vampires (and thus has to provide exposition on the monsters.) But he also is a much older character and serves as a mentor, even father figure to the younger monster hunters around him, such as Sammo Hung's character, "the fat man" who appeared in various Hong Kong horror movies.
Whilst they may not have become mainstream hits in the west, the Mr Vampire movies still nevertheless have a huge global following, and among genre fans around the world, Lam Ching Ying is usually regarded as one of the greatest on screen Vampire hunters of all time.
Rupert Giles is obviously another iconic Vampire hunter that follows the Cushing template to a T. (Joss Whedon even based Giles somewhat on Cushing's performance as Van Helsing, and indeed the Watches Council who originated from Britain were essentially an organisation of Peter Cushings.)
Giles much like Cushing's Van Helsing is a British gentlemanly expert on Vampires, who has countless books on the subject and who often has to give exposition to Buffy, her friends and the audience on Vampires, Demons and other monsters.
Giles just like Van Helsing is also somewhat fascinated by the supernatural creatures he faces. He even smiles with delight when finding out that there is a Werewolf loose in Sunnydale, commenting that he's pleased to get a chance to read up on one of the classic monsters, with Buffy commenting "he needs to get a pet".
Giles hunts Vampires and Demons because he believes it must be done to protect humanity just like Van Helsing too rather than because of a vendetta, or because its his calling. He also has to often convince Buffy to fight them in the earlier episodes and even just take her calling seriously.
Giles like Cushing's Van Helsing is also much older, ultra serious, no nonsense character, who generally keeps a level head in tense situations.
However once again like Cushing's Van Helsing, when his loved ones are threatened, he can completely lose it as seen when Angelus murders his lover Jenny Calendar and Giles responds by burning his house down, and beating the Vampire to a bloody pulp with a flaming baseball bat!
Giles like Peter Cushing's Van Helsing is more than capable of fighting and killing Vampires, but again he obviously can't take on hordes of them at once, so he tends to have to rely on his wits and skill more when fighting one.
Giles can also like Van Helsing and Master Kau can appear quite ruthless and callous at times. Indeed all Watchers in the Buffyverse are. A Watcher's job is to basically go to a 16 year old (sometimes even younger) girl, take her away from her family and tell her that she needs to spend the rest of her, (consequently very short), life fighting Vampires and Demons.
There are many examples of Giles clashing with Buffy and other characters over his more callous methods, such as most memorably in the classic 5th season finale, The Gift. Here Giles is actually willing to murder Buffy's 14 year old sister, Dawn Summers to save the world. Again his logic is sound just like Van Helsing's with Lucy's or Kau's with the Ghost Lady, but its still pretty shocking to see Giles, argue in favour of murdering someone who is essentially like a daughter to him. "Yes we bloody well are!"
Dawn isn't the only member of the team Giles is shown to be willing to sacrifice however. In season 7 he actually attempts to kill Spike, along with Robin Wood, when Spike becomes a liability to the team thanks to the Firsts ability to control Spike.
Then of course there is Giles ruthless murder of Ben, the human host of the evil Goddess Glory, (the most dangerous, and powerful adversary of Buffy at that point.)
Finally Giles much like Cushing's Van Helsing is also a fatherly figure and mentor to those around him, such as Willow, Faith, Anya, Dawn and of course Buffy Summers herself.
Wesley who began on Buffy and later crossed over onto Angel also followed this template. Not quite to the same extent of course. Wesley was a younger, more naive character than either Cushing, Kau or Giles, and when he did toughen up in the later series he became a much harder, more violent, even unstable character.
Still Wesley like Cushing, Giles and Mr Vampire is an expert on the occult. Like them he regards Vampires, Demons and the supernatural as evil monsters that have to be destroyed, but he is also fascinated by them, with study into these creatures being his greatest passion. In contrast to Buffy who wants to always quit being a slayer, in both instances when Wesley gets fired by Angel, he honestly doesn't know what else he can do with his life.
Wesley is also obviously very much the stiff upper lip, ultra serious Vampire killer. Though there is some humour with the character, its more unintentional on his part, like when he dances and he has no idea how stupid he looks.
Wesley still takes hunting monsters 100 percent seriously and never makes jokes or anything like Buffy.
Wesley is also shown to be very ruthless and callous just like Giles in both Buffy and Angel. He is happy to leave Willow in the care of the Mayor and Faith (who will surely torture and kill her) to stop the Mayors plan. He also memorably steals Angel's child to avert a prophecy that Angel will murder his own son, and doesn't hesitate to strike the Demon Illyria in the head with an axe whilst it has taken control of the woman he loves, Fred (for all the good it does).
Abraham Whistler meanwhile also fulfils a similar role to Blade. In the classic 90s Spider-Man series where the character was introduced and voiced by actor Malcolm McDowell, he was very much a prim and proper older British character like Cushing and Giles. He was also a scholarly expert on Vampires who supplied Blade with knowledge on how to fight Vampires and weapons. He was also both a mentor and father figure to Blade.
In the 90s/00s Blade movie series, the character of Whistler was played by American actor and was re-imagined to be a lot more rough around the edges. His cause for hunting Vampires is also a lot more personal in the film series as well. Still he nevertheless serves as the older, father figure to Blade and the expert on the occult too.
Finally the character of Bobby from Supernatural also fits this template too as again he is the older, father figure to the Winchesters, the expert on the Supernatural, the character who can't slay Demons as easily as the young heroes, but is still as tough as an old pair of boots and wiley.
The Peter Cushing character is probably the most prolific Vampire hunter character in all of fiction. Most Vampire hunting teams from the Scooby Gang, to Angel Investigations, to the Nightstalkers will have a Peter Cushing type, stuffy old English guy, with countless books on Vampires, who knows everything about them, and serves as the father figure to the group as a whole, and who keeps them in line.
The reason for this is because the Peter Cushing character, unlike a lot of other Vampire hunters who tend to always take centre stage, can be both a leading character and a pivotal supporting character.
There are many advantages to having him as the lead over other Vampire hunters. The Vampires are at their most terrifying when he is the leading character, as again he genuinely struggles against them, unlike the later superhero Vampire hunters such as Blade and Buffy who can undermine their menace when they curb stomp 20 of them without breaking a sweat.
Of course I love these brilliant fight scenes as much as anybody else, but you can see what I mean. Vampires in these instances do kind of become less threatening as we always see them get mowed down in droves. And its by someone who is making jokes about how easy it is to kill them!
With the Cushing character as the lead however you get the impression that taking even one Vampire on requires the utmost preparation, training and knowledge, and even then its still a dangerous experience.
Still in the stories about more modern superhero Vampire hunters like Buffy and Blade, the Cushing character is not obsolete. In fact he is probably the most essential after the main hero themselves, as its through him that the writer can explain what is going on, and develop their own supernatural lore and mythology.
Personally I'd say this is my favourite type of Vampire hunter. I've always loved the more old fashioned, fatherly, somewhat eccentric professorial type of hero, who relies more on his wits like The Doctor, and Sherlock Holmes (its no surprise that Peter Cushing played both of these characters too.)
I think it would be interesting to see some more female counterparts of this type of character. I'm not saying that I care about representation or anything self indulgent like that, but since these characters are always men then it might be quite interesting to see a woman play a similar type of character of the old wise mentor, who has to survive on her wits rather than physical strength, and is actually interested in studying the occult.
Of course again rather than just lazily turning an existing male character into a woman, it would be interesting to see someone come up with a new female character like this.
We have seen at least one female version of the Peter Cushing style monster hunter already. The main heroine in Roald Dahl's version of The Witches. Simply referred to as the Grandmother in the novel, and Helga in the film, she is really a female Peter Cushing almost beat for beat.
She is an expert on Witches, Ghouls, Demons and various other supernatural creatures. Like Cushing's Van Helsing, she finds them evil and loathsome, but at the same time, has a weird fascination with paranormal creatures. You can sees this when she tells her grandson about the Witches. She clearly LOVES to talk about them.
She also obviously fulfils a parental role to the main character of the novel, (who is named Luke in the film adaptation.) Not only is she his grandmother, but she also raises him too after the tragic death of his parents.
The Grandmother also has a very similar dynamic with the Grand High Witch that Peter Cushing's Van Helsing had to Christopher Lee's Dracula in the modern day Hammer horror films.
Both are sworn archenemies who have faced one another many times in the past. One is the old wise Monster hunter, the other the dark, alluring, but utterly loathsome leader of a group of famous monsters, Vampires and Witches.
In both cases the leader of the monsters even targets the grandchild of their archfoe, (Jessica Van Helsing, and Luke respectively.) The monster in both cases foolishly thinks that because their archenemy has now aged and seemingly become frail, that they can't possibly threaten them, which ultimately allows their old foe to outwit and destroy them once and for all.
Both letting us know what goes bump in the night. 
Both dropping the ball and letting their archenemy get near their grand child.
Both destroying their archenemy in a very undignified and unpleasant way. 
In the film adaptation, the Grandmother was played by the late Mai Zetterling, whilst the Grand High Witch was played by Anjelica Huston.
Both were brilliant in the roles, and to be honest I think Anjelica Huston as the Witch scared me when I was younger more than any Vampire. I mean I love Vampires the most, but all a Vampire can do is just kill or torture you. Being trapped in a painting for 60 years like Erica however is much worse!
Imagine being trapped in one little farmhouse, with nothing to do, no one for company, and worse, being forced to watch the world go by, knowing that all the years of your life were being wasted, watching your family grieve for you. I'd take getting strangled to death by Christopher Lee over that any day.
Sadly however whilst The Witches is rightfully regarded as a cult classic, the Grandmother character hasn't really entered into popular culture like Van Helsing or Rupert Giles, so this character still tends to always be a guy in most works.
The Outcast, Freak, Good Guy Vampire/Supernatural Superhero
Originator: Vampirella
Other Notable Examples: Blade (Marvel), Lilith (Marvel), Angel (Buffy and Angel), Spike (Buffy and Angel), Cole (Charmed), Castiel, (Supernatural), Hellboy (Hellboy), Spawn (Spawn), Crowley (Supernatural), D (Vampire Hunter D)
This character in many ways took over from Cushing's Van Helsing as the new main male hero in Vampire fiction.
This character is usually a Vampire, but he may be some other type of supernatural creature (a Demon is usually the most popular after a Vampire.)
This character is a member of a race that is normally completely evil, but for some reason, he will be a good guy. He will also as a result have devoted himself to fighting other evil members of his kind and ultimately wiping them out. His Vampire or Demon powers will obviously make him a great asset, if not the greatest asset to any team of Vampire hunters he is a part of.
Sometimes this guy will be good just through his own force of will, but usually its because there is something special about him. He may be half human, (Angel who has a human soul, Blade who has a human mother, Cole whose father was human, or Castiel in season 5 when his powers are stripped.) He may have been raised by humans (Hellboy) or he may have been experimented or cursed on and be forced to reluctantly fight the good fight (Crowley, Lilith, Spike, and to some extent Angel too, who only became good after the Gypsies cursed him.)
Point is these creatures are viewed as freaks by the rest of their kind regardless if they are good or not which is partially why they are on our side. Your regular Demon, Vampire, even Angel will refer to this character as a traitor, freak, or mock their humanity.
We can see this the way that Darla tries to kill Angel when he has a soul, the way that other Vampires call Blade "the Daywalker" with disgust, and perhaps most notably in the brilliant Vampire Hunter D series of novels, where the main protagonist D, is a Vampire/human hybrid that both Vampires and humans regard as a filthy mongrel.
Of course ironically when this character embraces his evil side, he will actually be among the most evil of his kind (Angelus the most flamboyantly sadistic Vampire, Cole who was one of the Charmed ones most dangerous enemies and killed hundreds of Witches, Crowley who was one of the Winchesters most evil and dangerous adversaries.)
This character may have even started out as the most dangerous enemy of the heroes (Spike, Crowley, Cole) and they may also flip flop between being good and evil. This usually won't be their fault. They will often be taken over, or lose their humanity in some magical way. For whatever reason they will be the most unpredictable member of a monster hunting team, and will usually be disliked, or at least not trusted by most of the other members.
Look at Angel famously going bad in season 2 of Buffy, all the times Castiel has fucked up badly for the Winchesters, Spike going evil in season 7 of Buffy thanks to the First, and the many, many, many times that Cole flipped from good to bad.
There will usually be one member of the team who is loyal to this monster above all else, even when it would probably be better for them to just get rid of him, they'll still protect him. Examples of this obviously include Buffy with Spike and Angel, Phoebe with Cole and even in a non romantic way, Dean with Castiel.
Of course the person who defends this benevolent monster will also later after one too many betrayals come to hate their former friend/lover more than anyone else, and may even try and kill them.
This character also has a habit of dying (after being killed by members of the team) and coming back again and again too.
In many ways its not hard to see why this character ended up becoming the most popular leading male character in modern Vampire fiction.
I personally prefer the Cushing/Van Helsing Vampire killer (though I do love this type too of course.) Still this character was a lot younger, more romantic, and could also take Vampire movies into more of an action oriented direction, allowing them to properly compete with big blockbusters and franchises.
These characters could jump through the air, beat up dozens of Vampires at once and withstand getting shot by hordes of bullets, and thrown off of buildings!
Whilst this character is almost always male, its worth noting that the first ever version of this type of character was actually a woman.
Vampirella, created in the 1960s, was really the first Vampire superhero. We had seen good guy Vampires before of course, but none of them had been comic book characters who used their Vampire powers to fight other Vampires, and other supernatural creatures such as Demons.
Still whilst Vampirella initiated the idea, it was definitely Blade that set the template that these characters were to follow.
Originally introduced as a supporting character in Marvels Tomb of Dracula series. Blade was initially not a Vampire/human hybrid.
In the comics his mother, whilst pregnant with him had been bitten by the Vampire Deacon Frost. She died just after giving birth to him and Blade as a result would gain some Vampiric powers. He aged much slower than a human, and he was also immune to a Vampires bite too.
It was in the classic 1990's Spider-Man The Animated Series however that Blade was re-interpreted as a half human/ half Vampire superhero. In this series his origins were altered. Now his mother had fallen in love with a Vampire and bore him a child that she later abandoned.
This child had the superhuman strength, speed and healing of a Vampire, but none of their weaknesses. Sadly he also inherited their inhuman thirst for blood, which he has to suppress every day. Blade (real name Eric Brooks) was later found by a man named Abraham Whistler who trained him to fight other members of his kind, as well as other supernatural threats.
Elements of both the animated and comic book origin were later fused together for the Blade trilogy starring Wesley Snipes, with its version of Blade's mother being bitten and killed by Frost like the comic book version, but Blade also becoming a full Vampire/human hybrid as a result like his animated counterpart.
With Blade you can see so many traits of later characters like Angel. He is a miserable, brooding loner, who is scared of getting close to people, his attempts to control his thirst are treated very much as a metaphor for a recovering alcoholic, and even in terms of his look, Blade dresses in long, black, leather and trench coats too, which is usually the look for these types of characters like Spike, Angel and Cole.
Blade had a huge influence on Angel in particular. There are some strong similarities in their story arcs.
Both Angel and Blade are special, human Vampires who can feel guilt and sorrow for their actions, and both end up living in the gutter, until they are found by a man, who in both cases is named Whistler, who takes them off the streets and teaches them to control their thirst and use their powers for good.
Joss Whedon was/is a massive fan of Blade and Tomb of Dracula and has mentioned it as an influence on the tone and style of Buffy.
Of course Angel would also add a lot to this character too. He would add more of a romantic aspect to this character, which wasn't really there with Blade.
There have been a few other female examples of this type of character aside from Vampirella. Lilith, Dracula's anti hero daughter in Tomb of Dracula, who predated Blade was another example. In fact Lilith in some ways actually has more in common with the Blade of both Spider-Man the animated series and the later films than the comic book version did.
She like him is a half human, half Vampire that shares all of their powers, and none of their weaknesses. She also shares their thirst which she struggles to control, and she regularly feuds with her parent who is a Vampire (Dracula in her case, Mirum in Blade's.)
Lilith, the original Daywalker.
Ruby played by Lucy Lawless (Xena the Warrior Princess) from Ash Vs Evil Dead also loosely fits this template.
Still overall this character is usually male, perhaps because it tends to be more popular among female viewers ironically when it is male.
It makes sense in a way. As this character will also often be in love with, or utterly devoted to someone to the point where it takes over their entire character like Cole and Spike, a lot of young female viewers would probably find it demeaning to see a woman chase a guy all the time, and even get punched in the face by him, yet still come back for more.
When its a guy however, then that coupled with the fact that he is a badass monster killer, ( and not completely just some creepy guy who is obsessed with her.) And is willing to die for her, get tortured for her, fight off being a monster for her, can lead to this character becoming something of a romantic fantasy for young girls.
I'm not knocking the fan girls for this of course. Everybody has pin ups, its completely natural, and hey the need for this type of pin up has led to some great stories, like the whole Buffy and Angel story arc (which is my favourite story arc from Buffy.)
Still I think this could explain why this character is overwhelmingly male. It was really once the romantic aspect was added to this character from Angel on, that his fate as, as well a he, was solidified.
3/ The Reluctant Vulnerable Strong Female Hero
Originator: Rachel Van Helsing
Other Notable Examples: Buffy Summers, (Buffy) Charmed Ones, (Charmed) Cordelia Chase (Buffy and Angel), Mandy (Mandy the Monster Hunter), Annie (Being Human)
This character is in many respects the polar opposite to the Cushing/Giles type of Vampire Killer.
This character to start with is obviously a woman. She is also much younger, more vulnerable and also above all else does not want to be a Vampire killer.
She just wants to have a normal life, and will still try to have one, even whilst fighting Vampires. In contrast to Van Helsing who devotes his every waking minute to reading about Vampires, this Vampire killer will be desperate to still go to college, have a relationship with someone who is not aware of the supernatural, have a family, and have a career outside of monster busting.
At the same time however, whilst she might be more reluctant to fight the paranormal, she will also be the greatest Vampire fighter of them all. She'll kill scores and scores of them without breaking a sweat, and strike fear into their hearts like no one else.
We can see these traits replicated in Buffy, the Charmed Ones and Cordelia Chase (who develops into this type of character on Angel) and Mandy the Monster Hunter. Incidentally whilst this character is obviously almost always female, we do see a few male counterparts too. Sam Winchester from Supernatural, in the earlier episodes at least tended to fall into this category.
Buffy was obviously the character who propelled this type of Vampire hunter into popular culture, but it is worth noting that she was not the first character like this. Rachel Van Helsing who appeared in Tomb of Dracula in the 1970s was kind of a proto Buffy in some ways.
Rachel was obviously the descendent of the legendary Vampire hunter, Abraham Van Helsing. The Van Helsing family in Tomb of Dracula were Vampire hunters even before Abraham, with Rachel merely being the latest in a long line.
Like Buffy however at first she doesn't want to follow in her predecessors footsteps, but she soon ends up becoming Dracula's new archenemy. Like Buffy she also has a Peter Cushing style, stuffy old English mentor who becomes like a father figure to her (Quincy Harker) and later a boyfriend (Drake) who feels inadequate compared to her as a Vampire hunter like Buffy's boyfriend Riley.
Rachel much like Van Helsing was also created to try and reverse the image of the little blonde girl in horror movies who would always be lured away and torn to bits by the monster. This would be a common trait among other similar characters that would follow in Buffy's wake too. They'd often take what had been seen as a weak, demeaning role for women and make it strong, such as Cordelia who was the stereotypical valley girl even after she matured.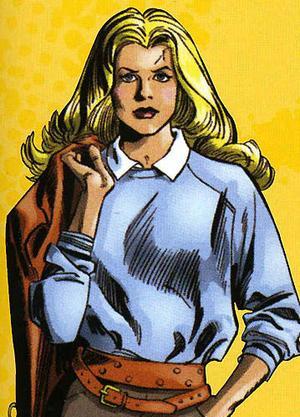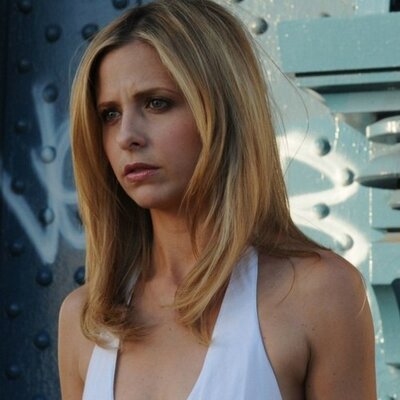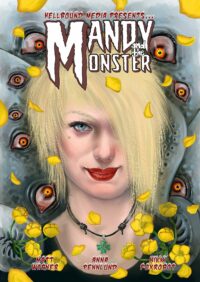 From Rachel Van Helsing, to Buffy Summers, to Mandy, to Phoebe Halliwell, the stereotypical image of young blonde women in Vampire and horror stories has certainly improved quite a bit in the last few decades.
Obviously of the two, Buffy was the better character, and again I'm not knocking Joss Whedon for possibly taking influence from Rachel Van Helsing. Everyone takes inspiration from something else and at the end of the day, for me Buffy and Angel are the greatest supernatural themed television series ever made.
Still its quite interesting that a lot of the things that Buffy became an icon for, Rachel Van Helsing did about 20 years earlier.
Whilst there are undoubtedly many reasons why Rachel is still relatively obscure and Buffy is beloved, I think that ultimately it can be boiled down to the fact that Buffy was her own character whilst Rachel was kind of trapped in the shadow of her more famous relative.
This Buffy/Rachel type of hero has really become the third main Vampire hunter character alongside the Cushing style exposition guy, and the freak hybrid Vampire hunter. Whilst Buffy is easily as well known as Van Helsing (and far better known than Blade or Angel or any other similar character.) Ultimately as this type of character was more recently introduced than the others, then we haven't seen quite as many imitators yet.
There are some areas where the Buffy/Rachel type of character is superior to other Vampire hunters and others where she is weaker, depending on your tastes.
The Buffy type of hero will tend to drag supernatural stories into soap opera territory. Obviously a part of her character is that we focus on how she juggles her everyday life with being a monster hunter. We'll see her struggle at college, at school, at her job, going on dates, or even just spend a lot of focus on her relationships with the people around her like her friends, her family etc.
Many fans and critics have said that they prefer this take on not just a Vampire hunter, but a superhero in general, as it helps to flesh these larger than life characters out more, make them seem more human, or even relatable.
Spider-Man similarly made a huge impression on young male readers for being a more vulnerable, down to earth, relatable hero back in the 1960s. In many ways Buffy is kind of like a female Spider-Man.
On the flip side however some people have criticised the likes of Buffy and the Charmed ones for being too whiny.
Whilst I agree at times we did see Buffy complain a bit too much about her calling, in some respects I think this actually made her seem more heroic than other Vampire killers.
The thing you have to remember about the Peter Cushing/Giles type of character is that they actually in some ways like the life they are living. Yes okay no one wants to see their loved ones hunted by Vampires, but as we have been over for a character like Van Helsing, Giles or even Helga from the Witches, they are actually interested in the supernatural. Their free time is spent reading books on paranormal creatures, they can't wait to give a big bit of exposition about Vampires or Witches.
With the good guy Vampire character like Blade meanwhile, we similarly have someone who chooses to live that kind of life. Okay he doesn't really have a choice, but still he doesn't want to, or even know how to just settle down. He wants to go out there and kill monsters almost every second of every day.
With the Buffy/Rachel type of hero however, we have someone who could give it up if they wanted to, who never asked to be part of a war against the forces of evil, and who is basically having to give up all of her aspirations, hopes for a normal life, maybe even her loved ones simply because other people have decided her fate for her.
Its understandable that in contrast to a guy like Van Helsing, Buffy would be a little bit more bitter, and even just terrified. Still the fact that she always without fail, overcomes her fear, if anything makes her more heroic, and yes more human too.
I think the reason that Buffy/Rachel type of character, the Blade/Angel type of character, and the Cushing/Giles type of character have become kind of the big three for Vampire killer characters, aside from the fact that they have starred in the most popular Vampire franchises, is also because they all go really well together.
The Buffy/Rachel type of character being younger, more unsure of herself, obviously needs a paternal figure, and someone to tell her all about monsters, which obviously the Cushing/Giles character can do.
At the same time the Cushing/Giles type of character who is often older, even quite frail needs someone young and strong fight the strongest monsters and creatures out there, so the Buffy/Rachel character is just as useful to him.
Finally the Buffy/Rachel character and the Blade/Angel type of character are obviously a fantastic pair to put together. It can get complicated when you have a Vampire in love with a human, but having a Vampire be in love with the greatest Vampire killer of them all just makes it all the more uncomfortable for both characters, and consequently a more exciting dynamic for the viewers.
These three characters despite being polar opposites in some cases, are such a brilliant fit for one another that its no surprise that they are almost always put together.
The Buffy/Rachel type of character is unquestionably the most popular Vampire hunter of them all to more modern fans and viewers at least.
Young girls obviously love her, because she is not only an empowering role for women, but she is presented as being strong because she is feminine too.
Young boys meanwhile like her because of, well obvious reasons. She's beautiful, strong, intelligent, down to earth, and brave.
Again the fact that she is more recent than other types of Vampire killers is why we haven't seen quite as many imitators, but give it time.
The Buffy/Rachel character manages to bring Vampires and Demons into everyday surroundings like no other before her and so in that respect I think she will always be one of the most popular.
4/ The Vengeful Crusader
Originator: Captain Kronos Vampire Hunter
Other Notable Examples: Blade (Blade), The Winchester Brothers (Supernatural), Jack Crow (Vampires), Tom McNair (Being Human), Kelly (Ash vs Evil Dead) Charles Gunn (Angel), Robin Wood (Buffy) Hansel and Gretel (Hansel and Gretel Witch Hunters)
This character is probably the most prolific after the Cushing/Giles character.
This character hunts Vampires and Demons because they killed somebody close to him in the past, usually a family member.
This character will have devoted the rest of their life to exterminating every single Vampire or Demon they find. They will often kill them in far more brutal ways too. In complete contrast to Cushing and Lam Ching Ying respectfully performing the last rites over a slain Vampire, these guys will blow bits of them off while they are alive, stab them hundreds of times, and burn them in holy water.
They will usually have the most impressive arsenal of Vampire and Demon hunting weaponry. Guns that fire stakes, bombs that filter out UV light, even water pistols filled with holy water!
The Vampire or Demon that killed their loved one will often be their archenemy who they spend years chasing. It will also often not just be any old Vampire or Demon that killed their loved one, but a legendary, feared monster, maybe even the leader of their race. It makes sense really as if this character is supposed to be the ultimate Vampire/Demon killer, then the Vampire/Demon that manages to avoid them would have to be pretty special too.
Also there is quite a nice irony that perhaps the leader of the Vampires/Demons who thought he would lead his race to glory, ended up creating their kinds worst nightmare without even realising it.
This character will also perhaps be a bit more ruthless in terms of dealing with human allies of Vampires and Demons. He will kill and even torture ordinary humans who choose to side with Vampires and Demons just as often. Sometimes the writer will use these scenes to show how unstable they have become in their hatred for the undead.
This character was really created by the classic and underrated Hammer Horror film, Captain Kronos Vampire Hunter.
Captain Kronos was essentially like the Winchester Brothers of the 70s. He was dashing, handsome, swashbuckler who travelled from town to town, hunting and killing Vampires alongside his Cushing exposition style, father/mentor figure Professor Grost.
Kronos was motivated by the death of his mother and sister at the hands of Vampires. Both were actually turned into Vampires, though we never see the Vampire that turned them.
He had special anti Vampire weapons, and he often killed them in more explicitly gory ways that reflected his anger towards the undead.
Other characters who would follow this template include Jack Crow, the main hero of John Carpenters overlooked cult classic Vampires.
Crow, played by James Woods, became a Vampire hunter when his own father was turned into a Vampire and killed his mother.
Jack now leads a team of Vampire slayers who kill the undead, first by unloading tons and tons of bullets into them until they can't move before dragging them helplessly into the sunlight. He also collects their charred skulls as trophies!
Jack is even more vicious than Kronos. In one character defining moment, he goes as far as to torture a priest who with holds information about the leader of the Vampires from him. He beats the Priest, cuts him and tells him how as he had no trouble killing his own father who had become a Vampire, then he would have no problem killing him. The priest gives in almost instantly as he knows Jack isn't lying!
In some ways Jack was actually my favourite example of this type of character. Others like Kronos, and the later Winchester brothers were still a bit too polished for what is supposed to be a dangerous, fanatical character.
Jack Crow however did seem in some ways as unpleasant as the monsters he was facing. You got the impression that fighting Vampires had crushed almost every bit of compassion out of him. All that's left is just raw anger and hatred and that's the only reason he fights Vampires. Its not even because he cares about helping people anymore.
Blade also followed this template to a degree too. Again Blade also obviously not only followed, but helped to set the good guy Vampire character template in popular culture. Still as I said in the introduction, many of these characters can be merged together, and with Blade he obviously followed the Kronos template as well as his own too.
Blade's mother had been killed by a Vampire, and so he hunted them because he hated them (as well as because it was the right thing to do.) His mother had also been bitten by Frost, the leader of the Vampires too.
As you can see Blade also tended to kill Vampires in a slightly messier, albeit more creative way than the likes of Buffy and Peter Cushing and showed no mercy to their human allies.
Other more minor examples of this character include Robin Wood and Charles Gunn in the Buffy and Angel franchise.
The Winchester brothers from Supernatural meanwhile are probably the definitive take on this type of Vampire killer for most people.
Supernatural is after all the longest running paranormal themed series of all time (stealing that distinction from Charmed.) Like all long running cult series, its quality has gone up and down at various points, but overall I would definitely rate it as a classic series, and Sam and Dean Winchester are both brilliant characters. Jensen Ackles and Jared Padelicki's chemistry is truly unique and the show overall has also offered some brilliant new takes on old classic monsters like Vampires and Demons.
Still Sam and Dean follow the Kronos template almost beat for beat. Both hunt Demons because their mother (and fiance in Sam's case) were killed by a Demon (much like with Blade and Frost, it was the king of the Demons, Azazeal that killed their mother.) Both travel the road trying to find this monster, whilst hunting other Demons. Both have a Cushing style, exposition guy (Bobby) to help them, both have special anti Demon weapons. Much like Kronos they are presented as a more romantic interpretation of this type of character, as opposed to Jack Crow.
Whilst this character is usually a male, there are some female examples. A recent female example is Kelly from Ash Vs Evil Dead. Kelly's mother and father were both killed by, and turned into Deadites and so much like Kronos and the Winchesters not only is she motivated by hatred, but she tends to kill her the Deadites in a lot more explicit ways (which is really saying something considering the Deadites are ALWAYS killed in gruesome over the top ways.) Kelly is also hinted to be a bit unstable too.
Dean Winchester and Kelly would make a brilliant couple. They are probably the most well matched pair of Vampire/Demon hunters along with Cushing's Van Helsing and Helga from The Witches.
This character is quite a good compromise of the main three types of Vampire killer, which is probably why it is so popular among both writers and audiences.
Like Cushing's character, these Vampire hunters are often ordinary humans and so they can't just curb stomp Vampires and Demons like Buffy and Blade. The monsters still retain their menace, but at the same time, as these characters are often younger, and are equipped with special Vampire killing weapons, then they can be involved in more action packed sequences than the Cushing Van Helsing character can.
Also as he is younger, then he can be a much more conventional, romantic character too as seen with the Winchesters and Kronos, so you can retain the pin up and romantic elements of characters like Angel and Buffy too.
This character doesn't always have to hunt Vampires, as seen with Sam and Dean, who though Vampire hunters, still hunt Demons and evil spirits more. Demons are also the monsters who killed their loved ones and who they have obviously have more of a personal hatred for.
The grown up versions of Hansel and Gretel, from the horror/action movie Hansel and Gretel Witch Hunters meanwhile fulfil this trope perfectly but they obviously hunt Witches instead of Vampires.
5/ The Slacker, Every Man, Bumbling Hero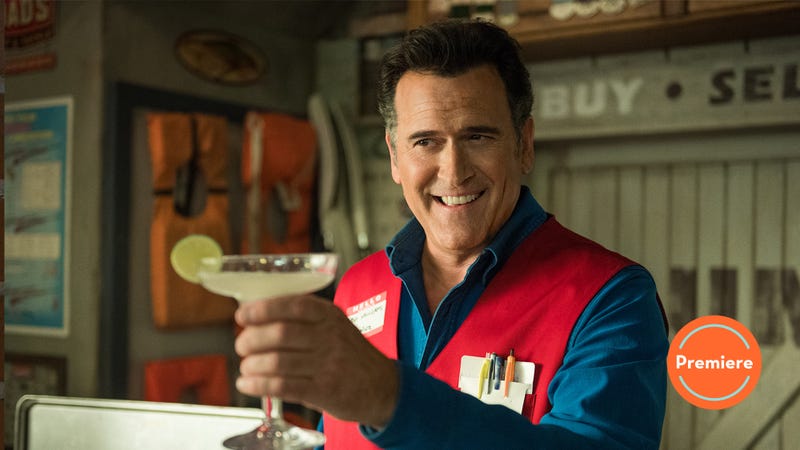 Originator: Ash Williams
Other Notable Examples: Xander Harris (Buffy), Doyle (Angel), Fatman (Close Encounters of the Spooky Kind), Shaun (Shaun of the Dead)
This character is usually male. He's not exclusive to Vampire stories, but since he does tend to pop up in a lot of Vampire/Demon stories then I felt he should be included here.
This character is obviously not the worlds greatest expert on the occult like Peter Cushing, he's not the chosen, greatest hero of all time like Buffy, and he's not a badass, super strong Vampire. He's just an ordinary guy. He's not even particularly fit or strong, and doesn't seem to be that bright. In fact on paper he seems to be quite down on his luck, is maybe is a bit of a nerd, if he has a job, then its a low paying one, and even among his friends, he is generally seen as a bit of a moron.
He will also have an eye for the ladies, but unlike with Dean Winchester and Spike, they usually won't like him.
Of course when the chips are down he will end up being brave, resourceful and a hero, though he may fuck up a few times along the way and even make things worse before he makes it better.
This character was really brought into the horror genre with Ash Williams, the main protagonist of the classic Evil Dead franchise, played by Bruce Campbell.
Ash was just an ordinary guy who had been thrust into a horrible situation, when all of his friends (and even his sister and girlfriend) are possessed by the spirits of Kandarian Demons.
He stumbled his way through the situation, fucked up lots of times, and even lost his hand (which he later replaced with a chainsaw.) Still throughout it all he did always try and do the right thing, and gradually over the course of the three movies and later tv series he did become a more competent hero, thought he never becomes a full blown conventional hero. He doesn't always save the day, still tends to bumble his way through things, and also has a more childish, jokey attitude towards the paranormal than other characters like Dean Winchester or Van Helsing.
The massive influence of the Evil Dead series on popular culture would see similar characters like Ash emerge in heroic roles, such as Xander from Buffy, and Shaun from Shaun of the Dead.
All of these character thought distinct, do still kind of follow the Ash template of not being trained monster hunters, being more jokey in the face of danger, screwing things up and making them worse, being seen as an idiot by people around him, but still being brave and occasionally saving the day through his hidden intelligence.
Whilst Ash was really the template for this type of character in western horror movies, he was predated by Sammo Hung's character, simply referred to as the Fatman who appeared in various Chinese horror movies, Close Encounters of the Spooky Kind, Spooky Encounters, and The Dead and the Deadly.
This character was a well meaning, but slow witted normal man, who again had to stumble his way through his battles with monsters, Demons and Vampires.
In Spooky Encounters, the Fatman would develop a father son relationship with Master Kau from the Mr Vampire series. The bumbling, every man hero often goes well with the Cushing style Vampire hunter. The Cushing character can serve as a stern father figure to him, give him a chewing out when he fucks up, and generally keep him in line, though at other times, the more down to earth, normal character can put the stuffy, pompous, Cushing style hero in his place too. We see this dynamic with Giles and Xander in Buffy too.
Whenever this character is the lead then the story has to be a bit more comedic. Close Encounters of the Spooky Kind, The Evil Dead, and Shaun of the Dead are all horror comedies, and Xander also tended to bring the comic relief to many episodes of Buffy.
6/ The Magic Junkie
Originator:  Father Shandor
Other Notable Examples: Willow Rosenberg (Buffy), Sam Winchester (Supernatural)
Though not as common as other examples, this character has appeared in a few prominent pieces of Vampire fiction.
Essentially this is someone who tries to fight fire with fire. They've seen how their friends struggle against the forces of darkness and come to believe that ordinary people will never be able to take down Vampires, Demons and Monsters, so they will turn to the black arts to fight them.
Their friends will warn them about this. Maybe even fall out with them, or shun them, or abandon them over it, but they will still think they are doing the right thing.
Father Shandor, who first appeared in the Hammer movie, Dracula Prince of Darkness was really the first example of a character like this.
In the movie he was played by Andrew Keir, and was a bad tempered, shotgun wielding monk who had little time for the idiots around him. Despite his rough manner however, he was still nevertheless a brave and heroic individual who eventually slays the newly resurrected king of the Vampires, Count Dracula.
The character proved popular enough that he would be given his own spin off comic book series, Father Shandor Demon Stalker.  In this series Shandor travels to a Demon dimension in order to rescue his friend who has become trapped there after a spell went wrong.
Shandor is despised by all of the other priests in his monastry for using the black arts, even though he only does so to fight Demons and Vampires. Though Shandor is successful in rescuing his friend from the hell dimension. In the process he is cursed by a Demon and when he returns to our universe, he finds that he cannot touch anything without killing it.
Banished from the Monastry and human society, Shandor goes on to travel the world using his new Demon powers to continue to fight the forces of darkness.
Whilst Shandor was a very original character at the time, sadly he is a relatively obscure character today. It would really be Willow Rosenberg that would propel this character into being one of the classic stock paranormal hunters.
Willow, played by Alyson Hannigan, was Buffy's best friend. Though initially being nothing more than a computer whizz, Willow over the course of the shows 7 seasons, slowly became an incredibly powerful Witch.
Much like Father Shandor, Willow initially believed that she had to use her magic to battle the forces of evil, and she was a valuable ally in this respect. Her magics are what bring down the main villain of season 4, Adam.
However eventually the magics consume her, she becomes reckless, arrogant, abuses her powers, and at one point even brainwashes her girlfriend, Tara (and attempts to do the same to Buffy.) Though she does try to control her addiction to magic, eventually after the death of Tara she goes insane and becomes Dark Willow, who nearly destroys the world!
Willow's descent into Dark Willow, much like characters such as Angel and Blade's attempts to control their thirst, is treated very much as a metaphor for drug and alcohol addiction, (with Willow even crashing a car she and Dawn are in whilst driving under the influence of Magic.)
Supernatural would go down a similar route with Sam in season 4. Sam much like Willow discovers that he has magical powers. Specifically the ability to draw Demons out of their host bodies and destroy them completely. At first Sam thinks he is doing great work with his new powers. Not only can he destroy the Demons, but he can save their hosts too.
Of course Dean thinks that Sam's powers are evil, and even turns on him at one point. Things get worse however when it is discovered that Sam's powers are fuelled by drinking the blood of people possessed by Demons.
Just like with Willow, Sam's dependence on his powers, as well as the Demon blood that gives him them is treated as a metaphor for addiction to drugs.
These stories were among the interesting and nuanced in both series. They served as a more sympathetic metaphor for addiction, as we saw how two good people fell into such bad habits.
Indeed in both cases you can understand and even agree with them at first when they start using this dark power. Willow's dark magics allow her to take on Glory, and play a key role in the hell Goddesses downfall, whilst Sam's Demon powers allow him to remove the Demon without killing the humans they take over.
However as time goes on you can see how not only reckless they are, but how it begins to change who they are too, slowly but surely, and how ironically whilst their addiction only happened to make themselves seem stronger, its now brought them to their lowest point, with Willow sprawling on the floor begging Buffy not to leave her, and Sam being dependent on the blood of the monsters he used to fight or else he'll go crazy.
Of course both stories were very controversial among fans, particularly fans of Willow and Sam who naturally hated seeing their favourite characters in such awful states, and doing such awful things, like Willow's cruel taunting of Dawn, telling her everybody would be happier if she died, or Sam turning his back on his brother for a Demon!
But again personally I thought it was better to have two such normally reasonable and kind people be seduced by the dark forces, as it showed how strong they were, and again was a better metaphor for addiction, by showing how it can affect people who have everything to live for.
Its not just the stereotypical image of addicts being either criminals, or even just people who are depressed and drink and take drugs for distraction. You can get people who have the best quality of life, like Willow who has brilliant friends, a loving girlfriend, yet still ends up falling into this bad habit.
7/ Genre Savvy Hero
Originator: Peter Vincent
Other Notable Examples: The Frog Brothers (The Lost Boys), Bruce Campbell (My Name is Bruce), Ghostfacers (Supernatural)
This character is someone who knows about Vampires, monsters and the supernatural from movies. He might be a huge geek, or he might be someone who stars in monster movies, but the point is he'll have a more romantic idea of what its like being a Vampire killer before he actually encounters one.
He'll be shit scared at first, but much like the everyman hero he will eventually become more heroic and brave, though never a conventional hero.
The movie that really brought this type of character into popular culture was Fright Night.
Released in 1985, Fright Night revolved around a young fan of horror movies, Charlie Brewster discovering that he lives next door to a Vampire named Jerry Daindridge. Charlie is forced to go to his favourite horror actor, Peter Vincent for help. Peter Vincent was named after and based on Peter Cushing, with Vincent much like Cushing being known for playing Vampire killers
At first Vincent is portrayed is terrified, but as time goes on he rises to the challenge and helps Charlie save his girlfriend Amy from Jerry.
Fright Night though only released as a B-movie proved to be very successful and influential on the genre. It was the first of its kind really, to poke fun at the genre in an affectionate way, yet also be a good Vampire movie in its own right.
The fact that its characters were either fans or had starred in Vampire movies meant that they could recognise a lot of the cliches and staples of Vampire movies when they were encountering them themselves.
Among the other examples of these types of characters in Vampire and supernatural films and television series include the Frog Brothers in The Lost Boys and The Ghost Faces in Supernatural.
The Frog Brothers, much like Charlie Brewster are big fans of horror movies, though unlike Charlie they tended to fancy themselves as big macho Vampire killers, but of course they get a rather nasty surprise when they meet a real Vampire and much like Peter Vincent, even when they kill a Vampire its a clumsy, awkward fight where they constantly panic.
The Ghost Facers meanwhile tend to take after the Frog Twins more in that they are wannabe monster hunters who've seen Peter Cushing and Buffy kill monsters on tv and think it looks easy. Though even when they do encounter monsters it doesn't burst their bubble and they even attempt to make a tv show out of their battles against the supernatural which goes about as well as their attempts to be big sexy monster hunters.
Finally Bruce Campbell's ficitonalized version of himself in My Name is Bruce is essentially a more sleazy version of Peter Vincent. Like the real Bruce Campbell, he is known for playing monster hunters and is asked to fight a real monster by one of his fans. Like Peter he chickens out at first before stepping up and doing the right thing.
This type of character would prove popular enough to appear in stories beyond the Vampire and even horror genres.
Galaxy Quest for instance, though not a Vampire movie follows the Fright Night template bit for bit.
Both Fright Night and Galaxy Quest revolve around actors who are known for playing monster hunters/heroes, who are down on their luck (and are parodies of real life genre icons, William Shatner and Peter Cushing.) Both are asked by their fans to help fight a real life example of the type of monsters/villain they always beat on tv. Both at first think their fans are just having a joke, and when they discover the truth they both want to run away, before finally facing their fear and becoming the hero their fans always thought they were.
These characters are popular, as for those who like the genres they are parodying, then they can be as effective heroes as any other for serious stories, yet to people who don't like the genres they are parodying then they can be quite enjoyable send ups of all the cliches and staples of the genre.
8/ Vampire Detective
Originator: Hannibal King
Other Examples Angel: (Buffy and Angel) Nic Knight (Forever Knight)
The Detective genre has been merged with the Vampire genre more frequently and more successfully than any other.
The Detective genre and Vampire genres tend to take place in similar, gloomy, gothic surroundings. Little dark alleyways, seedy little bars, corrupt, crime laden underbelly's of big city's where someone can go missing and no one will even notice are the perfect environments for down on their luck detectives and Vampires.
The first ever Vampire Detective was Hannibal King, a recurring character in Marvel Comics series Tomb of Dracula. Hannibal had been turned by Deacon Frost, the same Vampire that killed Blade's mother. Unlike all other Vampires he resisted the urge to feed on humans, and still continued to function as a detective tracking down both regular and paranormal criminals.
King eventually came into conflict with Blade who mistook him for a common Vampire at first. Blade eventually saw that King was different and together they would form a paranormal agency, the Nightstalkers who faced Dracula, Frost, and various other supernatural threats.
Hannibal King would go on to influence Angel, when the latter gained his own series and became a Vampire detective. Angel and Gunn's relationship was somewhat similar to Hannibal King and Blade's.
In both cases you have a character (Gunn, Blade) who live on the streets, hunt Vampires and who despise them fanatically because a family member was killed by Vampires (in both cases it was a young female relative who later became a Vampire and who they then had to kill.) This character then meets a goodguy detective Vampire who is a more reserved, quiet, contemplative character (Angel, King) and at first they try to kill them, and refuse to believe that a Vampire could be a good person, before eventually coming to see that King and Angel are different, after which both Blade and Gunn become part of a paranormal detective agency with Angel and King.
Another example of a Vampire Detective was the Canadian series Forever Knight. Here the Vampire in question, Nick Knight much like the later Angel, is on a quest for redemption after having spent hundreds of years killing people.
Forever Knight was somewhat different however in that he did not face other Vampires or supernatural creatures that often like Hannibal King or Angel. His series was often actually a straight detective series, though much like Angel there were often flashbacks to his mysterious past.
Other examples of Vampire Detective stories include the short lived American fantasy series Moonlight, another Canadian series named Blood Ties, and finally Nightwalker: The Midnight Detective, a Japanese series that revolves around a private detective who is secretly a Vampire named Shido and who by night fights Demons and other monsters including the Nightbreeds.
The Vampire Detective is an effective trope, but it can end up getting a bit more repetitive than some of the other examples on this page, as it is obviously tied to a specific genre.
9/ The Romantic, Conflicted Vampire
Originator: Carmilla Karnstein
Other Examples Angel (Buffy), Spike (Buffy), Lestat (The Vampire Chronicles), Dracula's Daughter (Dracula's Daughter), John Mitchell (Being Human), Salvatore Brothers (The Vampire Diaries),  Gary Oldman's Dracula, (Dracula 1992), Frank Langella's Dracula (Dracula 1979), Edward Cullen (Twilight)
Now obviously there can be overlap between this good guy Vampire and other characters like the Vampire Detective and superhero Vampire character.
Still I feel that this character is their own trope that doesn't always have to be associated with the other two types of heroic Vampires.
This Vampire character can be either male or female just as often, unlike other characters who tend to largely be one gender.
This character will be a centuries old Vampire who in the past may have been one of the most evil. However they will renounce their evil ways when they meet someone they fall in love with who is good.
Unlike Blade who wants to control his thirst for human blood because its the right thing to do, this character is motivated solely by being in love which in some ways can make them seem more unsympathetic, yet in an odd way more human and relatable.
As a result of this, this character isn't a Vampire hunter per se. They might be, but most of the time this Vampire just wants to try and live as normal a life as they can. Compare Mitchell from Being Human to Blade for instance. Yes Mitchell occasionally helps people and takes on Vampire kings like Herrick, but he's not out every night actively hunting Vampires like Angel or Blade. Same applies to Carmilla, Lestat, and the Salvatore brothers.
These characters are more likely to be involved in a love triangle than in fighting monsters and they all tend to be quiet, mopey and brooding characters.
Finally this character may also be LGBT too. Carmilla, Dracula's Daughter, and Lestat are all bisexuals.
In fact Dracula's Daughter was even advertised as giving female viewers "a weird feeling".
Of course some have naturally interpreted the association of Vampirism with homosexuality to be homophobic. It doesn't help that they refer to women being attracted to women as "that weird feeling" in the poster for Dracula's Daughter.
Still I think that most of the time, certainly in stories like The Vampire Chronicles and even in the older works, like Carmilla and Dracula's Daughter, the good guy Vampire was used as a sympathetic metaphor for LGBT people. Much like LGBT people would have been at the time films like Dracula's Daughter and stories like Carmilla were made, then the reformed, romantic Vampire is a character that is rejected by everyone simply because of who they are.
Humans obviously view them as freaks, but so will regular Vampires. Their love is also be seen as forbidden by all around them too.
Obviously its not a perfect metaphor, as in all fairness its understandable that humans might reject a Vampire, since they are monsters that kill people! Still no metaphor is perfect. The mutants in the X-Men are used as a metaphor for LGBT people (and other persecuted minorities.) However much like with Vampires, and unlike with LGBT people, you can kind of understand why some people might be a bit scared of mutants considering they can (and frequently do) shit like this.
Similarly the Daleks are good metaphors for racial hatred and the Nazis, but again they are obviously far more cartoonish, over the top and evil than even the most twisted and bigoted humans throughout history.
So no metaphor is completely perfect, but still at their core this type of Vampire character would have undoubtedly captured the feelings of loneliness and having to hide the knowledge of who you love, and ultimately just who you are that many LGBT people would have sadly been forced to live with.
This type of Vampire lead is the most popular among mainstream audiences. Most people like a good love story, and these characters are also often played by conventional attractive leads too.
Among hard core genre fans these characters tend to be a bit more polarising however. Obviously some examples such as Angel and Spike are very popular, but others tend to be viewed as more sappy, weak characters. I think a lot of genre fans also prefer Vampires to be evil monsters, so again something like True Blood which turns Vampires into sexy, misunderstood, tormented anti heroes, is obviously not going to be that popular among the Buffy, Peter Cushing crowd.
10/ Agent of Anti Paranormal Organisation
Originator: Hellboy
Other Notable Examples: Gabriel Van Helsing (Van Helsing), Riley Finn (Buffy)
This type of hero isn't that popular. Hellboy is practically the only major iconic example. The 2004 Van Helsing though having developed a cult following, was largely a flop, whilst Riley is similarly one of (if not the) most disliked character in Buffy.
I think the reason as to why this character is less popular is perhaps because they are less vulnerable than other Vampire hunter characters.
The likes of Sam, Dean, Peter Cushing, even Buffy and Angel, all kind of had to do it themselves in terms of finding things out about monsters, getting weapons to fight them, and even just convince the authorities that they weren't serial killers!
With this character however they have the backing of an entire organisation behind them, so they have access to an endless supply of weaponry, knowledge on Vampires and even cover ups for the police. There's very little that can actually threaten them.
Still that's not to say you can't ever make these characters work as we have seen with Hellboy, but I think its more of a challenge than with other more famous Vampire hunter characters.
The Darkhorse character Hellboy who worked for the organisation called the B P R D really laid down the tropes that later versions of this type of character would follow.
There are many similarities between Hellboy and the Hugh Jackman version of Van Helsing for instance. Both are supernatural beings (a Demon and an Angel respectively) who arrived on earth under mysterious circumstances. Neither knows why they were sent to earth, and both were found by an organisation that hunts the paranormal, who took them in, and trained them to be warriors for their cause, whilst helping them try to understand their past.
Both also have a connection to their archenemy too, Rasputin and Dracula, though we don't find out much about either's mysterious link to the head Demon, or Vampire.
I think the fact that Jackman version of Van Helsing followed this template was why it didn't really work. Its an enjoyable monster mash, and Hugh Jackman as always is great in the role.
However he isn't really Van Helsing. Obviously I don't expect Van Helsing to always be the same in every adaptation. The Cushing Van Helsing was younger and more dashing than the one from the novel.
However the two defining traits of Van Helsing's character are that he is the greatest expert on Vampires, and that unlike Buffy and Blade, he is just an ordinary man who hunts Vampires. He followed in a long line of scholarly, gentlemanly heroes like Sherlock Holmes, and he was created to be Mr exposition and a way for Stoker to develop his supernatural world and creatures.
The Jackman version of Van Helsing doesn't know anything about Vampires, Demons or monsters. In fact he has his own standard Cushing/Van Helsing who tells him about Vampires, called Carl.
He also is not just an ordinary man, being a former Angel, who becomes a Werewolf and kills Vampires using his superpowers.
Whilst the Cushing Van Helsing did do something new with the character, it still stuck to the core principles of his Stokers version, but when you look at Jackman's version you can never imagine him as Van Helsing.
If the Jackman Van Helsing had been a totally original character then I think he would have been better thought of. Its kind of like the 98 version of Godzilla for instance who similarly did not resemble the character he was supposed to be.
The Bad Guys
1/ Vampire Supremacist
Originator: Bram Stokers Dracula
Other Notable Examples: The Master (Buffy), Herrick (Being Human), Deacon Frost (Blade), Alpha Vampire (Supernatural), Mr Snow (Being Human), Valek (Vampires), Azazel (Supernatural) Muriel (Hansel and Gretel: Witch Hunters)
My favourite type of Vampire villain. This guy is the antithesis to the romantic, conflicted Vampire who just wants to be human.
This Vampire will LOVE being a Vampire. He will regard his species as the ultimate race, obviously far above humans, but also above other supernatural creatures too. (If there are Werewolves around he will usually hold them in a special kind of contempt.)
He will want to create a world where humans are rounded up into cages like animals, bled slowly, and tortured for the Vampires amusement. (Again other supernatural creatures may get a similar treatment too.)
There will often be an alternate what if scenario where we see the Vampire Supremacist has succeeded and created this "perfect world". All of the main heroes, (except for one who is able to turn things back) will either have been killed in the most horrific ways, or worse become the Vampire Supremacists most vicious minions, such as in the Buffy episode The Wish or Being Human's 4th season.
This Vampire will be fond of going into big grandiose speeches about the superiority of Vampires and why they should rule the world such as the following.
Buffy: The Wish
The Master: Behold the technical wonder that is about to alter the very fabric of our society. Some would say such an advancement goes against our nature. I say to them. Well I don't say anything to them because I kill them. Vampires! Undeniably we are the worlds superior race. Yet we have always been to parochial. Too bound to the mindless routine of the predator. Hunt and kill, hunt and kill, titilating? Yes. Practical? Hardly. Meanwhile the humans with their truly plebian minds have brought us a truly Demonic concept. Mass production!
Blade
Frost: Let me tell you what we are. We're the top of the fucking food chain. Tonight the blood gods coming and everyone in his path will be turned. How are going to cure the whole fucking world.
He will also get angry when his human enemies think they can threaten him. He won't just look down on humans, he will literally regard them as filth, and may even live under ground because he can't stand being among them. He will absolutely despise any display of "humanity" he sees among his Vampire minions too.
Supernatural
Alpha Vampire: When your kind first huddled round the fire, I was the thing in the dark, and you think you can harm me! 
Of course he will be a complete hypocrite too in many of his beliefs. He will regularly murder his Vampiric minions in the most horrific ways for trivial failures, in spite of all of his brotherhood of Vampires shit, and will generally show no regard for them whatsoever.
The reason for this is because his belief in Vampiric superiority stems simply from the fact that he is one. If he were a human then he would be the most fanatical Vampire hunter. In some ways this kind of character reminds me of Eric Cartman in the classic South Park episode Ginger Kids.
In this episode Cartman goes on about how much he hates red haired people (he even compares them to Vampires), until Kyle sticks a red wig on him in the middle of the night. Believing he has suddenly become a ginger, Cartman leads a "red power" movement to conquer and exterminate all non red heads. He even says "I will not be part of a god damned minority!"
That is pretty much what the Vampire Supremacist character is. He's not going to be part of a race that skulks in the shadows, lives in fear of their existence being found out by humanity. He's going to make sure that his people are the master race for himself.
Yet another example of this characters hypocrisy is the fact that whilst he will often rant about hating human emotions and weaknesses etc. He will still have a favourite lackey that he will love like a child, and whose death may even break him.
Physically this Vampire also may look more monstrous (The Master, Mr Snow) again to highlight how little humanity he has and how much older he is.
This guy will also be far more powerful than any other Vampire. In fact he will probably be immune to most of their weaknesses and whenever our hero tries to take him on in a straight fight it will end in a curb stomp in his favour unquestionably. He will also kill various other Vampire hunters to show how badass he is. The hero will have to use some kind of trick, or dirty tactic to finally take him out.
He will also be very fond of badass boasts too like commenting on all the Vampire hunters he's killed. He might even boast about having killed a famous figure in history. His age will never be revealed, but he will casually mention having been at an event which establishes him as truly ancient, like the fall of Rome, or he might even mention having met cavemen!
This character to me is the best type of Vampire villain for many reasons. To start with he can give us a Vampire villain that is evil, yet we can kind of understand in a way.
In many ways we don't really have the moral high ground against Vampires. At the end of the day Vampires kill what they regard as lesser creatures to survive, just like we do. Indeed considering human beings don't actually have to feed on animal flesh, where as Vampires in many pieces of Vampire fiction DO have to survive on human blood, humans actually could be considered worse.
Of course you might argue that Vampires treat their human victims worse than we do our animals, but really that argument doesn't hold much water when you consider how poorly animals are treated.
So really in what way are Vampires worse than us? Obviously yes we are not going to root for Vampires, because we are their prey, but at the end of the day, we can't really say that Vampires are worse than human beings. As Doctor Wu said in Jurassic World "monster is a relative term, to a canary a cat is a monster. We're just used to being the cat."
If Buffy, Peter Cushing and Dean Winchester go home and have a chicken leg, or a lamb chop or a cheese burger or a few strips of bacon for tea, well then they are complete hypocrites. This Vampire character will be aware of that, which can lead to a very interesting confrontation that does genuinely make the viewer question the heroes righteousness, even though they are up against a monster that is genuinely evil.
Added to that this Vampire also being so powerful, can help Vampires to regain some of their menace too in things like Buffy and Blade, where we see regular Vamps get overpowered and killed easily all the time. This guy will show you that a Vampire, provided its able to live long enough, can still be a truly unstoppable foe, even against the ultimate Vampire killers.
The great irony is that it was Bram Stokers version of Dracula that created this type of character, yet almost all versions of Dracula are not depicted this way.
Stokers Dracula is not a romantic character. He is an arrogant monster who has lived for hundreds of years, and he seeks to make Vampires the dominant race on the planet. This is why he travels to England as he hopes to use the British Empire to spread Vampirism like never before.
Like all of the usual Vampire Supremacists he has his favourite lackeys, but is willing to abandon them for his own safety. He also gets angry when people like Van Helsing think they can threaten him, famously  ranting "They would play their wits against mine. Me who commanded armies and nations before they were even born. Fools!"
Sadly however for some reason this aspect usually gets left out of Dracula's character whenever he is adapted, and many versions actually turn him into more of a low key villain, pursuing someone out of revenge, or because he is in love with them. It would be nice to see someone actually portray the original Vampire king properly on the big screen after all this time.
This character doesn't always have to be a Vampire. You can have a Demon Supremacist who fulfils all of the same tropes too.
Azazel the Yellow Eyed Demon from Supernatural is a Demon version of this type of character, beat for beat.
Azazel believes that his kind, Demons should rule the earth, and regards humans as little more than filth. He spends years trying to bring this plan about by freeing his father, Lucifer himself.
Azazel also looks unique (with his yellow eyes) and is immune to many standard Demon weaknesses too. He is a sadistic monster who enjoys killing women in the most horrific ways, yet much like the Master with Darla, he does genuinely love his Demonic children, Meg and Tom.
Azazel: (To Dean) As far as I'm concerned this is justice. You know that little exorcism of yours? That was my daughter. That one in the alley? That was my boy. You understand.
Dean: You've got to be kidding me.
Azazel: What? You're the only one who can have a family? You destroyed my children. How would you feel if I killed your family? (Smiles at Dean.) Oh that's right I forgot, I did. Still two wrongs don't make a right.
Dean: You son of a bitch.
Azazel: You know, you fight, and you fight, and you fight for this family, but the truth is they don't kneed you. Not like you need them. Sam? He's clearly John's favourite. Even when they fight that's more concern than he's ever shown you.
Dean: I bet you're real proud of your kids too huh? Oh wait I forgot, I wasted em.
Azazel really walked into that one!
Another non Vampire and non Demon example is Muriel, the Grand High Witch and main antagonist from the movie Hansel and Gretel: Witch Hunters.
Muriel wishes to allow her kind to rule the earth, and she is obviously far stronger than your average Witch. Also whilst preaching about how her kind should come together to rule the world, she memorably sends her minions through the booby trapped woods to see if its safe!
Generally speaking however this character is usually a Vampire, though much like with other stock Vampire characters, a Demon is most commonly used in place of a Vampire as seen with Azazel.
2/ The Just Want To Watch The World Burn Vampire
Originator: Christopher Lee's Version of Dracula
Other Examples: Angelus (Buffy and Angel), Evil Hal (Being Human), Frost (Blade), Count Karnstein (Twins of Evil)
The most frightening and vicious Vampire villain of them all. This Vampire is a monster right through to his core. He will have no redeeming features, and no plans or ambitions except to torture and kill people.
These monsters will be dangerous to everyone and everything around them, even other Vampires and their most loyal servants. Most of the time he will kill someone not for food, but for his own amusement. He will also prolong his victims torture for as long as he possibly can.
When these Vampires plan something big, then it will be the destruction of the entire world. We're not just talking about the end of human society like a Vampire Supremacist. His plan will literally kill everything on the planet, including all other Vampires too, and even himself, but he won't care. For him it will be the ultimate act of horror and the perfect way to go out.
Finally this Vampire will also get the most horrific death. A simple stake is too good for him. In order to really make the audience happy after building him up to be the most evil monster this Vampire will need to really get his just deserts.
Christopher Lee's Dracula was the one who established this type of Vampire in popular culture. Lee's Dracula was a bloodthirsty monster who in contrast to later versions of the Vampire count, had no love or affection for the women he went after.
Indeed Lee's Dracula was probably the least romantic version of the Vampire there has ever been. He didn't always kill his victims just to feed. In many movies such as Dracula Has Risen From The Grave, Taste The Blood of Dracula and Dracula AD 1972, Dracula attempts to turn his female victims into Vampires just to torture their father, fiance or relative who had wronged him in some way.
Lee's Dracula would also rape his female victims too, as he would force them to sleep with him using mind control. Furthermore after making them into Vampires he would always discard, beat, or even kill his brides because he didn't want to have to share his kills with them.
In Scars of Dracula, Lee stabs his Vampire bride Tanya to death with a silver blade, and has her body burned in acid, whilst in Dracula Has Risen From the Grave, he regularly beats Zena, his human bride and demeans her. Later when she fails to bring him another woman he plans to make into a Vampire, he tortures her and makes her into a Vampire, before ordering his servant to burn her to death!
In Taste the Blood of Dracula meanwhile he brutally murders one of his Vampire brides when she attempts to get close to him, and dumps her body in the canal for her brother to find. Finally in Satanic Rites of Dracula he is shown to keep his Vampire brides chained up in a cellar, with all of them having been reduced to the level of animals.
Lee's Dracula also didn't always kill his victims to feed on them. He often killed for his own amusement, and he often killed his victims in the most horrific ways.
In Scars of Dracula, Lee's version of the Vampire dispatches a horde of bats to devour all of the women and children in the town. Its one of the most disturbing moments in any Vampire film, as the men of the village, having believed they have finally rid themselves of Dracula after burning down his castle, arrive back at the church where they believe their wives and children were safe, only to find their mangled remains scattered all over the former house of god. Even the local priest himself declares the church to now be a place of evil!
Dracula's treatment of Klove, his most loyal servant is no better meanwhile. Whenever Klove steps out of line, Dracula beats him with a whip, and then sticks a burning hot sword into his whip wounds! In Dracula Has Risen From The Grave, another example of his horrific treatment of his servants can be found in the way he forces a priest to do his bidding through mind control.
The weak willed Priest is forced to carry out such horrors on Dracula's command as burning young women alive, bludgeoning other priests to death, and kidnapping young women for Dracula to rape, kill and make into blood drinking monsters! The priest is awake throughout all of it, yet can't resist the Vampires sadistic commands.
In Satanic Rites of Dracula, the Vampire finally decides to end the world. Having grown bored of his immortal existence, Lee's Dracula desires to rest forever, but naturally wants to not only go out in a blaze of horror, but take down the entire world with him.
So he creates a plague that is spread by touch, and kills its victims in the most horrific way possible. It literally eats the flesh from the bones, and it stimulates the pain receptors of its victims to the absolute maximum they can be stimulated. It also kills its victims over the course of several days, and can infect and destroy any animal on the planet, not just humans.
Dracula intends to exterminate every single life form on earth with the plague, using his four carriers, (one of which he intends to be his archenemy Van Helsing, with Jessica Van Helsing meanwhile being turned into a Vampire, so that she will be immune to the plague, and be forced to watch as everyone and everything she knows and loves is destroyed!)
Dracula's servants believed that he was only going to use the plague as a deterrent to force the world powers to obey their commands, and when one of them protests, Dracula actually forces him to infect himself using his mind control. Its one of the most gruesome scenes in the entire Hammer Dracula catalogue as we see the virus slowly eat away his flesh.
Finally Lee's Dracula would also always suffer an extremely painful and humiliating death too. He was burned in the sun, drowned, impaled on a cross and melted into a puddle of blood, struck by lightening and set on fire, and trapped in a hawthorn bush and shredded.
Lee's Dracula was the ultimate horror movie monster. A totally evil creature that was devoid of any conscience, who was as cruel to his servants and brides as he was to his enemies and victims, and killed people in the most horrific and painful ways, whilst also dying in the most spectacular and over the top ways too.
He made a huge impact on the horror genre, and naturally we started to see other Vampire villains created in a similar mould, including Count Karnstein from the Hammer movie, Twins of Evil.
Karnstein is shown to be a sadistic, bloodthirsty maniac even before he becomes a Vampire. He kills not just to survive, but for fun and has no regard for his Vampire brides who he regularly beats and sacrifices for his own survival.
There were also elements of this in Frost's character from Blade. Whilst he wanted to take over for the good of his people, Frost was still an unrelenting sadist who didn't always kill just to feed as seen here.
Frost also just like Lee's Dracula suffers a truly heinous death (its definitely the most horrific out of the three main Vampire villains in the series.)
Vampires in general following Lee's Dracula were made to be more sadistic monsters. For instance in Buffy all Vampires are shown to enjoy torturing their victims. To be fair though this was as a result of the rise of the Vampire hunter as a major character. If we are going to root for the person who kills Vampires, then the Vampire itself has to be a monster that we don't mind be killed in the most horrible ways regularly.
Still Lee's Dracula was really the first such example and in many ways the template for those who came after.
Definitely the most successful and iconic example of this type of Vampire after Lee's Dracula was Angelus, Angel's evil counterpart from the Buffy/Angel franchise.
Angelus is every bit as evil and twisted as Christopher Lee's Dracula. He enjoys torturing his victims in the most brutal ways for hours, possibly days on end. He also enjoys breaking his victims psychologically as seen with the likes of Drusilla and Holtz whose loved ones he kills, and who he both drives insane. Angelus is also shown to take a particular delight in torturing and raping his female victims too such as Holtz' wife or the gypsy girl he spent an hour torturing and raping to death.
Angelus: Chicks just love a good accent. Makes em all buttery in the nether regions. Isn't that right Fred? You know I had a bit of an Irish brogue back in the day. If you like I can use it on you when I rape you to death!
Angelus also is shown to kill people more often for his own amusement than to feed. Arguably the most infamous example of this can be seen when he murders Jenny Calendar, Giles' girlfriend and later places her corpse in Giles bed, setting things up to look as though she is waiting for him up stairs.
We later find out he has done this to his other victims too, including one instance where he snapped the necks of several infants and laid them in their crib for their father to find. It was only when the father leaned in to kiss them goodnight and felt how cold they were that he found out the truth.
Finally Angelus is such a bastard that even other Vampires hate him because he is just as cruel to them too. When Spike is in a wheelchair, Angelus sleeps with his girlfriend Drusilla, and taunts Spike about it for months on end until Spike eventually turns against him, allies with Buffy and beats Angelus with a crowbar.
Spike: Have you forgotten that you're a bloody guest in my bloody home.
Angelus: And as a guest if there is anything I can do for you, any responsibility I can assume while you're spinning your wheels… (looks over at Drusilla) Anything I'm not already doing that is.
Spike: NOW THAT'S ENOUGH (leans out of his chair to punch him, Angelus laughs.)
Similarly when he first meets the Master he insults the elder Vampire to the point where he beats him to a bloody pulp. I love the way Angelus as you can see here literally can't stop being an asshole no matter what. Even when he is in the presence of someone like the Master who could kill him in like three seconds flat, he still insults him because he doesn't know how to not be an asshole.
One thing the Master, Giles, Spike and Buffy all have in common is wanting to smash this bastards face in. 
Finally Hal's evil persona in Being Human is similar in that much like Angelus he enjoys killing for fun. We can see this when he calmly chokes the Werewolf Larry to death, taunting him before hand, and calmly telling Larry "this is the real me!"
The just want to watch the world burn Vampire is obviously not the most complex Vampire villain, but he is still nevertheless by far and away the most terrifying.
He really takes advantage of what it is that makes Vampires such effective monsters. Monsters like Zombies and Werewolves are not really evil. They are just animals who kill for food.
A Vampire however is a thinking creature that is aware that it has to kill other sentient creatures to survive. There are obviously many avenues you can go down as a result of this that you can't with something like a Zombie, or even other thinking monsters like Demons and Witches who don't have to kill to survive like a Vampire.
You can obviously have a Vampire try and find another way to survive, or you can have it look at it from a practical way of what its doing is no worse than what humans do to animals, or you can have it actually enjoy having the power to take people's lives like Angelus and the Lee Dracula, which is all the more terrifying.
This character can obviously only be featured in the darkest type of Vampire story.
3/ The Broken, Vengeful, Twisted Vampire Killer
Originator: Daniel Holtz (Angel)
Other Notable Examples: Gordon Walker (Supernatural), Kemp (Being Human)
The dark counterpart to the vengeful crusader. This character is also quite a nice counterpart to the Vampire Supremacist as he is essentially the same character, just on the other side.
This character will hate Vampires because his loved ones were killed by them. There's a good chance that he will have had to kill his loved one who was turned into a Vampire too. He will often carry something around that reminds him of his deceased loved one.
This character will seem like a hero at first, as ultimately he just wants to rid the world of Vampires like Buffy, Blade or Van Helsing. However as time goes on we will see that he is far more unstable and fanatical. He will want to kill any Vampire, or Demon regardless of its alignment, and he will also be willing to murder innocent people too. This character will also often suffer an ironic fate, maybe being turned into the very monster he hated, or being punished in the same way as he did others.
Daniel Holtz from Angel was really the first example of this type of character. Holtz was inspired by Xena's archenemy Callisto. Callisto was a warrior who had been driven insane when Xena burned her village to the ground and killed her family. Callisto is even more embittered when Xena reforms and becomes celebrated as a hero, and tries to make Xena pay through any means necessary.
Holtz was a Vampire hunter whose family were murdered by Angelus. Much like Callisto, Holtz is even more embittered when the murderer of his family reforms and becomes a hero, and still tries to ruin his life any way he can. (Both Holtz and Callisto target the children of Angel and Xena, and ironically are only able to thanks to the misguided, but ultimately treacherous actions of the heroes best friend, Wesley and Gabrielle, both of whom the hero tries to kill afterwards.)
Holtz was a truly fantastic villain who was played superbly by Keith Szarabajka. Holtz would lay down almost all of the tropes that this type of character was to follow.
At first he seemed like he was a genuine hero, as he hunted Vampires to protect the innocent, and even in his feud with Angel he at first wanted to slay the Vampire to actually free his human soul from the torment he was in.
However as time goes on it becomes obvious that all he actually cares about is revenge, and worse he is willing to take away an innocent child's life and turn him against his father, as well as manipulate other, broken and damaged people for his own ends, and even kill innocent people like Wesley.
Holtz is aware of how twisted he has become, even saying to his right hand woman Justine that he knows he is going to hell before he makes her kill him.
It was a great twist to have what would normally have been the main hero in any other Vampire story become the villain. Holtz is the same as Captain Kronos, Jack Crow, even Blade. All 4's loved ones were killed by and turned into Vampires and all 4 have as a result devoted themselves to destroying them. With Holtz however unlike those characters he not only comes across a Vampire that isn't evil, which throws the righteousness of his crusade into question, but its actually the same Vampire that killed his loved ones and so sadly he ends up becoming seen as a villain by the audience.
Another character that would follow a similar template was Gordon Walker from Supernatural. Walker much like Holtz lost a loved one to Vampires, his sister, who was also turned and who he later killed.
Walker at first seems like just another hunter, and he and Dean Winchester even bond. However it soon becomes apparent that much like Holtz he is a fanatic who views all supernatural creatures as being the same.
We see this when he captures and brutally tortures a reformed Vampire named Lenore (played by Amber Benson, best known as Tara on Buffy.)
Later Gordon tries to kill Sam Winchester when he finds out that he has Demon blood, though in the process he ends up getting a wonderfully ironic death when he is turned into a Vampire as punishment for the Vampires he has killed in the past.
Gordon is condemned to an eternity as the thing he hates. In Supernatural, the souls of monsters such as Vampires, Werewolves, Ghouls, Shapeshifters, and Djinns go to Purgatory when they die instead of heaven or hell.
Purgatory essentially resembles a giant never ending forest and the monsters hunt each other there for all eternity. Whenever they die in Purgatory, they will come back to life again and thus are doomed to die over and over again forever.
To me this was the greatest piece of lore from Supernatural, as it made the Vampires and Werewolves far more terrifying than ever before. In other pieces of Vampire fiction when someone becomes a Vampire its tragic, but at least they are freed when they are slain. Here however when you die you are still a Vampire, and worse, you are sent somewhere where you will never see your loved ones ever again, and be forced to fight and kill other monsters.
It doesn't matter if you were a good person as a human before you became a Vampire, and it doesn't even matter if you are a heroic Vampire who uses his powers to fight other members of your kind like Blade. Similarly you can be a Werewolf who does his best to make sure that you never escape on the night of the full moon and live a perfectly otherwise normal life, like George Tully from Being Human or Oz from Buffy.
When you die you are still going to Purgatory, away from your human loved ones who go to Heaven, where you will be stuck in your wolf or monster form, having to fight other monsters for all eternity.
With this in mind it truly is the perfect fate for Gordon a man who spent his entire life hunting Vampires, to spend eternity in the forests of Purgatory as a Vampire, hunting them and all of the other monsters.
On the one hand its his worst nightmare being the thing he hates, yet on the other, killing Vampires is what his idea of heaven would look like anyway. One can only imagine he will be chasing the Vampire who turned him forever, though at the same time he will be chased by many of the Vampires who he killed, including his own sister! That will be an awkward family reunion to say the least.
Finally another example of this type of character is Kemp from Being Human. Kemp much like Holtz saw his wife and children killed by Vampires and devoted the rest of his life to destroying them. Though he views Vampires as the most abhorrent supernatural creatures, he is still shown to want to wipe out Werewolves and Ghosts too, regardless of their moral alignment.
Kemp is also shown to be willing to murder innocent people in his quest, including his own assistant who he brutally stabs to death in order to exorcise Annie, and later Jaggat who he kills simply for associating with a Vampire, a Ghost and a Werewolf.
Much like Holtz, Kemp keeps a reminder of his wife and children's death. Holtz would often sing the lullaby he used to sing to his daughter (and that he sang to her the final time he held her in her arms, after she had become a Vampire, just before he threw her into the sun.)
Kemp meanwhile carries the blood soaked bible he used to ward off the Vampires that killed his family.
Finally Kemp like Gordon Walker also meets a fitting end when Annie, a ghost he exorcised against her will, brings him into her dimension.
This character is obviously always paired against a more heroic Vampire or supernatural creature to show what a fanatic they are, but I think it would be interesting to see this type of character go up against the Vampire Supremacist too.
Obviously you'd still always need a good guy Vampire there, or else this character would just end up being the hero.
Still I'd love to see a Kemp/Holtz/Gordon Walker go up against a Master/Frost/Herrick/Dracula type of character. There'd be room for some brilliant conflict between these two fanatics, who in many ways are just the same, but on different sides.
4/ The Romantic, Conflicted Vampire
Originator: Dracula's Daughter
Other Notable Examples: Jerry Daindridge (Fright Night), Count Dracula (Gary Oldman Version)
This Vampire is obviously similar to the good guy, conflicted romantic Vampire character like Lestat, with the key difference being that he just simply isn't strong enough to give up feeding on humans.
He hates being a Vampire, will actually feel guilt over his actions, and will even fall in love, but ultimately he or she just won't be strong enough to overcome being a monster. When they die they will often have a look of peace on their face, and may even thank the person who killed them.
Of course this character will still ultimately be a villain, and will still do absolutely horrific things. The fact that they will also often be a love rival for the main hero may also cause them to behave in a more deplorable way than other Vampire villains, as after all love makes us do crazy things.
This Vampire tends to be a polarising villain among fans of the genre. Obviously in some ways he can be a more complex type of villain than say the want to watch the world burn Vampire, but at the same time he can also be a bit more mopey, and is extremely limited compared to other Vampire villains as all he can really be in are love triangle stories.
5/ The Young Upstart Vampire
Originator: David From The Lost Boys
Other Notable Examples: Spike (Buffy and Angel), Frost (Blade film series only)
This type of Vampire much like the Vampire Supremacist LOVES being a Vampire, but its in a different kind of way.
Where as the Vampire Supremacist will develop an ideology about why his people are the rightful rulers of the earth, this guy will love being a Vampire in a more shallow way. He will love having super strength, being young and sexy forever, being able to fly, being able to drink loads, and smoke and not have to worry about his health etc.
He will be an adrenaline junkie, and have a real love for aspects of modern popular culture, like television series, music, and will often dress in modern clothing too (as opposed to other Vampires who tend to dress in more extravagant, old fashioned clothes.)
Finally this Vampire will be in some kind of conflict with the more old fashioned type of Vampire. Perhaps it will be because he is drawing too much attention to them with his antics, but whatever the case he will not behave in a way Vampires are supposed to, much to the annoyance of his fellow Vampires, and Vampire hunters alike.
David from the Lost Boys who was played by Kiefer Sutherland really pioneered this type of character. Though he wasn't technically the main villain of the film, he was still nevertheless its most popular character and he would along with Johnny Rotten and Sid Vicious be one of the three main inspirations on Spike from Buffy the Vampire Slayer.  (Spike's relationship with Drusilla was inspired by Sid and Nancy, but James Marsters said he based his swagger, and cocky attitude on Johnny Rotten, even telling Joss Whedon "I'm going to give you Johnny")
One of the main influences for Spike.
Still despite the influence of the Sex Pistols two front men, there is a lot of David in Spike. Even just physically the two are very similar, with their platinum blonde hair and dark leather coats.
Spike's whole character is based on challenging what we think we know about Vampires.  He rejects the Master and the Order of Aulerius' way of life from the start, even declaring "from now on there is going to be a lot less ritual and a little more fun around here". He is also shown to embrace human culture, and have genuine romantic feelings for Drusilla. Later he is even shown to fall in love with a Slayer.
Spike went against what people believed Buffyverse Vampires could do, both in universe and in the real world, which is what made him both a popular and controversial character.
Finally another example of this type of character was Frost in the original Blade movie. As we have seen Frost embodied elements of other Vampire stock characters too, but there were definitely traces of this type of character in him too.
In the comics Frost was a much older, more mature character, and a Vampire supremacist, but for the 98 film he was a much younger, more modern, upstart who wanted to challenge the Vampire traditions of remaining hidden and blending into human society. Much like Spike did with the Anointed One, Frost kills the stuffy, more old fashioned Vampires and takes charge.
This type of Vampire villain though not as common as other types tends to still be very popular among fans and viewers. Not only is he often a lot younger, and more attractive than the stuffy old, often inhuman Vampire kings, but he is also a lot more fun too. He isn't mopey, doesn't spend all his time skulking in a crumbling old castle or a crypt. He actually does make it look like its cool being a Vampire. You get to play by nobody's rules but your own, stay up all night, and kill anyone who pisses you off. What's not to like?
The fact that he also doesn't follow the usual Vampire traditions and expectations means that he is also obviously a much more unpredictable character than any other type of Vampire villain too.
6/ Hiding in Plain Sight Villain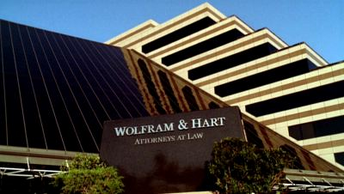 Originator: D.D. Denham (The Satanic Rites of Dracula)
Other Notable Examples: Grand High Witch (The Witches), Dick Roman (Supernatural), The Mayor (Buffy), Wolfram and Hart (Angel)
This monster will be a villain who not only has resources, but is a respected public figure. They will be a philanthropist, known to the public as a kind, generous person in their private life and be the last person anyone could suspect of any wrong doing. Of course behind closed doors they will be the worst, most deplorable monster.
D.D. Denham in the last (and in my opinion one of the greatest) Hammer Draculas really pioneered this type of character.
D.D. Denham was Dracula's latest alias. To the public he was a powerful, eccentric, reclusive, but generous millionaire, but in secret he was not only capturing girls, torturing them and making them into Vampires, but he was also creating a plague to wipe out humanity!
In a way D.D Denham can be seen as an unintentional metaphor for men like Harvey Weinstein who abuse women and are able to use their connections and influence to not only get away with it, but actually be seen as respected and admired figures in most people's eyes.
Lee's Dracula was always portrayed as a sexual predator. He does rape his victims as well as kill them, and the fact that he can now get away with it in the modern world, (and even keep young women essentially as his sex slaves in the dungeon of his house.) Actually makes him more terrifying than ever before.
Like so many of the victims of scumbags like Weinstein, or the victims in grooming gangs in places like Rochdale, Denhams victims are completely ignored, with even Van Helsing not being aware for two years that Dracula is preying on these girls, who quickly go on the missing persons list and are then quietly forgotten about.
The Grand High Witch from Roald Dahl's novel and the later film adaptation (where she was played by Anjelica Huston) may be an even more disturbing example meanwhile.
She was the head of the leading charity to help children in the United Kingdom. Furthermore all of the other board members of said charity were her minions. In Dahl's story, Witches are Demons who hate children and use their magics to torture and kill them in horrific ways (like trapping Erica in the painting, or worst of all in the novel, turning children into hot dogs and feeding them to their parents whilst they are still conscious!)
There is a frightening moment in the book, when Luke is playing with his pets in a room the charity for children's safety is about to take place in, and assumes that these people who love children, won't mind a little boy playing with his pets whilst they set up their meeting.
He of course gets a rather nasty surprise when they take their faces off! (In the novel this essentially costs him his life, as unlike the happy ending of the film where he is turned back from being a mouse. In the book he remains a mouse at the end and is told that he will die in about 8 years, meaning he'll only live to 16!)
Just as D. D. Denham was a perfect metaphor for sexual predators like Harvey Weinstein, then the Witches are a perfect metaphor for twisted individuals that target children such as Jimmy Savile who use their public status as a supposed "friend to all children" to both make themselves untouchable and gain access to victims.
Much like with D.D Denham and his victims who suffer in silence, what the Witches do to children as flamboyant as it may seem, has a certain real horror to it in scenes like this.
Here we have a boy attending a meeting that his parents think is made up of people who love children, but who actually want to do him harm, and who are relishing in the fact that he is alone in their company.
The Mayor in Buffy meanwhile is obviously similarly a metaphor for not only how politicians behind closed doors can have shadier personalities and motives, but also how they may even be in the pocket of a criminal underbelly who've helped them get to power (with Mayor Wilkins being a Demon worshipper who by paying tributes and making sacrifices to the monsters of Sunnydale has gained the influence and supernatural powers he has.)
Whilst the Mayor was a great villain of course, he was a slightly more humorous example of this type of character than the Grand High Witch and D.D. Denham. In one scene we see that he actually keeps human skulls and bones in his closet!
Joss Whedon played with this trope again in Angel of course with Wolfram and Hart, the Demonic law firm. Wolfram and Hart much like Mayor Wilkins could be used in a humorous way, with the joke obviously being Lawyers as Demons. Still there were obviously darker elements such as a senator who is served by Wolfram and Hart being willing to brainwash her rival into being a pedophile.
Being Human and Charmed also play with this trope too with Herrick, the Vampire king being the head of police, and Cole being both a Demon and a Lawyer too.
The Leviathans meanwhile in Supernatural were also corporate monsters, who played on conspiracy theories of those in the top trying to brainwash us by spiking our food and control how the masses think and act.
These villains bring monsters into our modern world like never before, and so naturally as the setting of Vampire and Demon stories has shifted to modern day, then these villains have become among the most common.
7/ Exotic, Otherworldly, Ghostly Vampire
Originator: Dracula (Bela Lugosi Version)
Other Notable Examples: Dracula's Daughter, Dracula (Frank Langella Version), Dracula (Buffy Version)
This Vampire villain is almost like a Ghost. They will creep about in the shadows, live in old crumbling castles, and a greater emphasis will be placed on their hypnotic powers.
Unlike other Vampires who use their super strength and physical powers, these guys will instead place people under their thrall with just one glance.
There will always be a certain romantic aspect to these Vampires personalities. They may not be in love in with their victims, but they will at the very least not hate them. They will view turning someone into a Vampire as a positive thing as they are making them young and beautiful forever.
This Vampire will also often be somewhat more exotic looking and very beautiful physically, yet there will be a certain stiff, cold aspect to their mannerisms and appearance.
These were among the original movie Vampires and in some ways set the template for almost all who followed.
Bela Lugosi, the original and for many still the greatest Dracula, pioneered this type of Vampire in the original Universal version of Stokers novel. Lugosi's Dracula was an alluring, attractive, icey character in contrast to the more savage, powerful monster from the book.
Lugosi even became something of a sex symbol for his role (at one point he received more fan mail than even Clark Gable!) This would of course twist the public's perception of Vampires into being more attractive creatures in popular culture, setting the stage for later more romantic Vampires.
For the next few decades almost all film Vampires would similarly be portrayed as more hypnotic, otherworldly, charming characters.
Gradually however these types of Vampire characters would be phased out following the onset of the Hammer movies.
Hammer focused more on the Vampires physical powers, such as their superhuman strength, and the horror around Vampires was more visceral and explicit. Rather than watch Vampires creep about in the shadows, and hypnotise people, we would see them burst into a room with blood stained fangs, grabbing people by the throat and tossing them across rooms.
As the decades rolled on, later Vampire films and television series would expand on what Hammer started to the point where we have modern day Vampires jumping hundreds of feet in the air and ripping people to pieces.
You can see how Vampires physical prowess and powers overall have changed over the years.
This brilliant sketch from Armstrong and Miller pokes fun at how much Vampires have changed over the years.
Whilst this type of character may be seen by some as old fashioned, it still nevertheless set the template for romantic and appealing Vampires in general in popular culture, whilst the image of Dracula is still largely Bela Lugosi too.
The black widows peak, the long flowing cape, the penguin suit, and the thick Hungarian accent all come from Lugosi, rather than the Stokers novel.
Occasionally writers may return to this model such as the Buffyverse version of Dracula.
8/ Jiang Shi (Chinese, Hopping Vampires)
Originator: Chinese Mythology
Other Notable Examples: The Legend of the 7 Golden Vampires, Mr Vampire, Mr Vampire 2, Encounters of the Spooky Kind, Mr Vampire 4, Vampire vs Vampire.
The Jiang Shi were originally completely different monsters to Vampires. They were undead monsters from Chinese mythology who fed on the souls of their victims. They were as single minded as animals, never spoke, only roared and had hideous rotting faces. Myths about the Jiang Shi developed entirely independently from European myths about Vampires, but when Western stories about Vampires began to make their way to China, then the Chinese began to associate European Vampires with their own Jiang Shi. Dracula was even referred to as a blood sucking Jiang Shi in the Chinese translation.
It would be in the 1970s Hammer movie, The Legend of the 7 Golden Vampires that the Jiang Shi would actually be made into Chinese Vampires for the first time. The Jiang Shi in Legend of the 7 Golden Vampires were as single minded as animals like the Jiang Shi from myths. They also had hideous rotting faces, and whilst they drank blood, they could also steal people's souls and turn them into mindless zombie servants (who like the Jiang Shi from myths would hop up and down when they moved.)
The Jiang Shi make their film debut.
Whilst The Legend of the 7 Golden Vampires did introduce the Jiang Shi to film audiences and gave them more Western Vampire traits such as a thirst for human blood. It would later be the Hong Kong Mr Vampire film series that would cement their place as a classic movie monster around the world.
Starring the late Lam Ching Ying, the Mr Vampire film series led to a massive horror boom in the East, comparable to the one that Universal kicked off in America in the 30s and 40s, and that Hammer studios kicked off in Britain in the 50s and 60s.
The Jiang Shi from the Mr Vampire movies were referred to as both Jiang Shi and Vampires, and they had a number of traits of both European Vampires and Jiang Shi. They feed on blood like European Vampires rather than souls, but they have hideous rotting faces, are as single minded as animals, and move by hopping up and down like the Jiang Shi of myths.
Their weaknesses are also a combination of European Vampires and Jiang Shi. They are killed by piercing the heart like European Vampires, but are vulnerable to Chinese herbs and enchantments like the Jiang Shi.
The Mr Vampire films were hugely successful in China and Hong Kong, and they would develop a very strong cult following in the west too. From that point on the Jiang Shi have not only appeared in some Western works such as Kim Newman's Anno Dracula series, but they are now almost always referred to as Chinese Vampires.
The Jiang Shi are almost always depicted as villains, but the most common heroic Jiang Shi in films is a friendly Jiang Shi child. This character will often be presented in a more comical way. He will be a sweet friendly boy who likes using his Vampire powers to play harmless tricks on people. The first example of this type of character was Wee Okay Boy in Mr Vampire 2.
Whilst there are myths about undead Demons that feed on people to survive in almost every culture. the Jiang Shi have undoubtedly become the most famous around the world, alongside the classic Western Vampire and Zombie.
9/ Degenerate, Aristocratic Vampires (British Vampires)
Originator: Christopher Lee's Dracula
Other Notable Examples: Baron Meinster (The Brides of Dracula), Doctor Ravna (Kiss of the Vampire), Count Karnstein (Twins of Evil), Count Mitterhouse (Vampire Circus), Dracula (Marvel Version)
This Vampire is most commonly found in British fiction, and in many ways they could be considered British Vampires, the same way the Jiang Shi are Chinese Vampires.
These characters will have been aristocrats in life, and probably cruel, horrible people before they became Vampires too. In contrast to the Lugosi Dracula who lives in crumbling castles, these Vampires will live in polished, luxurious castles, filled with beautiful art and fancy furniture. He will be pompous, arrogant and dress in fancy over the top clothes. He will also be a colossal pervert, with his crimes almost always being sexual in nature.
Everyone in the local village will know this character is a Vampire, and they will want to kill him, but will be too terrified to even lift a finger against him. It won't just be because of his power as a Vampire but his influence as nobleman or a count.
The Vampire will be aware of this and will always taunt and laugh at the villagers for being pathetic cowards.
Whenever the villagers do finally rise up and strike out against him, then it will end very badly for them. We see this in Scars of Dracula of course when the villagers attempt to burn Dracula's castle, and in response Dracula sends bats to slaughter all of the women and children in the village who are hiding in a church, and in Vampire Circus, where Count Mitterhouse after being staked, curses the villagers that they will all die, their children will die and their town will die (all of which comes true!)
This character grew out of Hammer's habit of portraying their villains as vicious members of the upper class. In movies like Taste the Blood of Dracula, The Curse of the Werewolf, and Frankenstein Created Women, the monsters are all created by spoiled rich brats, land owners and lords.
These Vampire characters continued this tradition brilliantly and served as the perfect metaphors for corruption and decadence at the top of society.
10/ Fists and Fangs, Thug Vampires (American Vampires)
Originator: The Lost Boys
Other Notable Examples: Buffy the Vampire Slayer, Blade, Supernatural
The opposite to the British, Aristocratic, pompous Vampire. This Vampire will live in crappy, rundown, abandoned warehouses, mouldy old crypts, or even in the sewers.
They will grab people off the streets at night and kill them, though they may also take them back to their lair and torture them for their own amusement.
These Vampires can look human but will almost always revert to a more monstrous form when feeding. They will tend to dress in more toned down, normal clothes like leather coats and they will talk in a more casual, common way.
These Vampires are used as a metaphor for thugs, street predators, rapists and gang violence. A classic example of this can be found in the Angel Episode, Warzone.
Here the fight between Vampire hunter Charles Gunn's team and a local pack of Vampires is written as being more like a gang war than anything else. When the Vampires all pile on top of Charles Gunn's sister to feed on her, its treated almost like a gang rape.
Just as the British Vampires were the perfect metaphors for corruption at the top of society, these Vampires were excellent metaphors for the worst kind of scum at the bottom of society.
These Vampires only tend to pop up in American series like Blade, Supernatural and Buffy. Thus just as the Jiang Shi are the Chinese Vampires, the perverted, corrupt Aristocrats are British Vampires, then these guys can really be seen as the modern day American Vampire.
11/ Vampires Who Can Make Their Blood Into Weapons (Asian Vampires)
Originator: Vampire Girl vs Frankenstein Girl
Other Notable Examples: Vampire Detective
These Vampires appear to be quite common in Asian films and television series such as the Japanese film Vampire Girl vs Frankenstein Girl and the South Korean television series, Vampire Detective. They have the power when to turn their blood in weapons such as axes, swords or projectiles that can cut their victims to pieces.
These Vampires however are almost always presented as the protagonists, as after all a Vampire this powerful would be a lot harder for Buffy, Peter Cushing or Blade to kill.
These Vampires will tend to be somewhat more surreal, over the top and even somewhat comical compared to other Vampires.
Asian Vampires are fucking awesome!
12/ Ugly, Freak, Outcast Vampire
Originator: Count Orlock (Nosferatu)
Other Notable Examples: The Master (Buffy), Count Orlock (Klaus Kinski version), Nomak (Blade 2), Kurt Barlow (Salem's Lot)
This Vampire character is utterly repulsive to look at. He will be bald headed, have rat like teeth, pale skin, and long, dirty talons.
He will usually be an evil Vampire that despises humanity and is not presented as being romantic on the surface, but underneath unlike the Vampire Supremacist he might be full of self loathing and guilt. He will only be so evil, and twisted because he has been rejected for ever his appearance, and knows he will never fit in.
This Vampire will show us how horrible it actually is being a Vampire. In a lot of other works Vampires can end up being more of a teenage fantasy. Being a Vampire can even look quite cool. You get super powers, never get sick, never age. Yes there's the whole bloodlust thing, but even that often looks quite easy to control in certain films and tv series.
This type of Vampire however shows a different side to the myth. Here when you become a Vampire, you end up as an ugly, foul smelling, rotting, beast, condemned to spend eternity alone.
These monsters are both terrifying and pitiful, and ironically despite their more demonic appearance, in some ways they can end up having the most complex personalities of any Vampire villain.
In many ways this is the second most popular image of Vampires in popular culture after the attractive, alluring Vampire. In some ways, all Vampire characters can broadly be split into these two categories.
13/ Monster God
Originator: The Old Ones (HP Lovecraft)
Other Notable Examples: The Old Ones (Buffy and Angel), Lucifer (Supernatural), Eve (Supernatural), Captain Hatch (Being Human),  La Magra (Blade) The Dark Ones (Ash vs Evil Dead)
This character is an ancient monster responsible for creating the main race of monsters in the franchise, be they Vampires or Demons. He will have been sealed away in another universe many centuries ago and passed into legend, even among the supernatural.
Still the Vampires and Demons (who he may have created as a way of escaping) will naturally worship him, and seek to bring him back to our world so he can overrun humanity and allow the Vampires or Demons to finally rule the earth.
The great irony is that this monster will often not care for the Vampires or Demons he created. He will view them as nothing but cannon fodder at best, and may even be disgusted at them for some reason, and ultimately seek to wipe them out once they have fulfilled their use.
The Old Ones from Buffy followed this template beat for beat. They were the original Demons who ruled the earth and were far more powerful than any other breed. They created Vampires, after feeding on and infecting a human, who became the first Vampire.
Many Vampires want to bring the Old Ones (who were banished to another universe before human history began) back, including the main season 1 villain The Master, who in the season finale manages to open the Hellmouth and briefly bring the Old Ones back into our world.
The irony is however that the Old Ones are shown to regard Vampires as nothing but half breeds, and look down on the greatly as seen with the Old One Illyria. Had the Master succeeded in bringing the Old Ones back it probably would have spelled trouble for him and his kind, as they would have been Z-class citizens at best in the world the Old Ones would have created.
In Supernatural we see a similar relationship between Lucifer and the Demons (the main antagonists of the series.)
Lucifer created Demons in Supernatural before he was sealed away in hell. Azazel and many other Demons not only view him as their god, but seek to free Lucifer from his cage.
Unfortunately for Azazel and the rest of his Demons, Lucifer actually despises them. He does just regard them as cannon fodder to use in his war against the Angels, but actually despises them. Lucifer in Supernatural after all hates humanity because he views them as corrupt and decadent. Imagine what he must think of his own children!
Unlike the Vampires in Buffy however, at least one Demon in Supernatural, Crowley comes to this conclusion and tries to help Sam and Dean stop Lucifer, simply to save his own skin.
CROWLEY: I want you to take this thing to Lucifer and empty it into his face.
DEAN: Uh okay and why exactly would you want the Devil dead?
CROWLEY: Survival. Lucifer isn't a Demon.  He's an Angel remember. An Angel famous for his hatred of humankind. To him, you're just filthy little bags of pus. If that's the way he feels about you. What can he think about us.
SAM: But he created you?
CROWLEY: To him we're just servants. Cannon fodder. If Lucifer manages to exterminate humankind, we're next.
In Being Human, Captain Hatch (The Devil) similarly created Vampires, Ghosts and Werewolves and is shown to regard all of them as nothing more than fodder and a food supply.
Finally Eve in Supernatural is similarly the mother of all monsters, though unlike Lucifer she does actually care about her "children". Still she fulfils the same basic idea of being a monster God who was sealed away for many centuries only to be brought back by her monster followers in the hopes that she can create a world where they will rule.
The original monster Gods were of course the Old Ones created by HP Lovecraft. The Old Ones were ancient monster gods who were banished from this universe and imprisoned centuries ago, with many of their servants wanting to bring them back.
Not only did the Old Ones serve as the inspiration for other primordial monsters, but other franchises such as Buffy and The Evil Dead would actually utilise Lovecraft's Old Ones themselves.
3/ Other Supernatural Creatures
1/ Other Vampire Breeds
Originator: Hammer Films
Other Notable Examples: Marvel Comics, American Vampire, Fright Night 2011
Some pieces of Vampire fiction will play around with the idea of there being several different Vampire species.
There are many advantages to this of course. First and foremost it can allow you to to do various different types of stories, and it can also allow you to explore different Vampire myths too. As we have explored almost every culture appears to have its own myths about undead monsters or demons that exist by feeding on the blood or life essence of people. In India its the Vetala, in China its the Jianghsi, and in Europe its Vampires, but they are all essentially the same. Monsters who were once people, who have returned from the grave, who now feed on blood or at least the life force of the living, can only be killed by certain rituals, and are weak against certain herbs, foods and religious symbols that are sacred to their culture.
When you have multiple Vampire breeds you can obviously incorporate aspects of all of these wonderful myths and stories about Vampires from all over the world, and throughout history into your work, and it can also be quite interesting seeing how these different Vampire breeds view each other. For instance maybe the British style Vampires would view the American and Chinese Vampires as nothing more than runts, whilst the American Vampires may view the British Vampires as degenerate, stuck up, pompous cowards.
At the same time you can also show us how certain Vampire hunters might only be useful against certain breeds. For instance Buffy and Van Helsing wouldn't know how to deal with a Jiang Shi that would be immune to all of their usual anti Vampire repellents, whilst the reverse would be true for Master Kau going up against a Western Vampire.
The Hammer movies were really the first to explore this wonderful idea. In The Brides of Dracula, the second entry in their Dracula series, Van Helsing reveals that there are many different types of Vampire and that the Vampire he is facing, Baron Meinster is of a different breed to Dracula's.
Meinsters breed of Vampire is able to shapeshift and has greater hypnotic powers than Dracula's, but they also lack super strength which Dracula's obviously had.
In the later Hammer film Captain Kronos Vampire Hunter, Professor Grost reveals that there are as many species of Vampire as there are birds of prey, and the Vampire in question is shown to drain its victims youth rather than blood.
Finally The Legend of the 7 Golden Vampires, the final Hammer Dracula film, sees Cushing's Van Helsing travel to China where he battles Chinese Vampires who just like the myths are as single minded as animals, have hideous rotting faces, and can steal people's souls.
Fittingly in the later Chinese horror movie, Vampire vs Vampire, the east's greatest Vampire killer, Master Kau would come up against Dracula himself.
Vampire vs Vampire was actually intended to be an unofficial sequel to The Legend of the 7 Golden Vampires, though Dracula is obviously played by a different actor.
Just as Cushing's Van Helsing was inexperienced in dealing with Chinese Vampires, then Kau at first struggles to deal with Dracula as all of his usual anti Jiangshi weapons don't work on the Count.
Marvel comics meanwhile would also play with the idea of there being various different Vampire breeds too, as would the recent comic book American Vampire written by Scott Snyder and Stephen King.
The idea of there being multiple breeds of Vampires is yet another idea that Hammer movies pioneered in Vampire fiction.
2/ Second, Feral, More Powerful Vampire
Originator: Nelapsi (mythology)
Other Notable Examples: Reapers (Blade 2), Turok Han (Buffy), Apocalypse World Vampires (Supernatural)
Obviously this is a similar idea to there being more than one species of Vampire, but this is a little bit more specific. This Vampire is the only other species of Vampire to the main one, and it is far more powerful, vicious and all around dangerous than the regular kind of Vampire.
It will also be far more hideous and monstrous looking than regular Vampires and will be as single minded as an animal, living for nothing but the kill. Regular Vampires will live in fear of it, and it might even kill and feed on them regularly. It will essentially be the Vampires, Vampire.
The Nelapsi were the first such examples of a second race of more dangerous Vampires. They originated in Slovakian mythology and were said to be so powerful that they could kill you with just a glare. They also could not be killed and could only be prevented from rising at night through certain rituals.
Whilst the Nelapsi have gone on to appear in a few pieces of Vampire fiction, sadly the second, more powerful race of Vampires has not gone on to be featured quite as prominently in other pieces of Vampire fiction. I think its a great idea personally, but still it hasn't caught on quite as much as some other tropes.
Still both Buffy and Blade featured Vampires that Vampires fear. In Blade there were the Reapers, an attempt to create the ultimate Vampire, which instead created a mutant race called the Reapers who fed on both human and Vampire blood. The Reapers entered into popular culture for their famous, 3 way leech like jaws.
The Turok Han in Buffy meanwhile were described as being to Vampires, what Neanderthals were to humans, an ancient and entirely separate race.
Both the Turok Han and the Reapers also looked quite similar too. Both had bald heads, monstrous features, both never spoke, only roared, and both had similar powers, with both having a bone plate over their chests which protected them from staking for instance.
The Nelapsi and the Reapers and the Turok Han are such a simple idea, which is probably why the are so appealing. What are the monsters that keep monsters awake at night?
3/ Monster Supremacists 
Originator: The Scourge (Angel)
Other Notable Examples: Leviathans (Supernatural), Illyria (Angel), Glory (Buffy)
Similar to the Vampire Supremacist, this character will believe that his race are the chosen people, destined to rule the world and will seek to make humans into nothing more than cattle for his people, or wipe them out completely.
The difference is that he will be an original monster, and furthermore he will not only regard all of the classic monsters like Vampires, Werewolves and Demons to be lesser than his people, but he will regard them as inferior to humans as well. He may even plan on wiping them out, which will force humans and Vampires and Demons to enter into a very uncomfortable alliance with one another to bring him down.
The Scourge from Angel and the Leviathans from Supernatural both follow this template perfectly. The Leviathans are ancient monsters, older than Angels themselves. They are shown to view humans as nothing but cattle, but in quite an interesting twist they appear to view Demons and Vampires as being even less deserving of respect than humanity and memorably chew out both the leader of the Demons (Crowley) and Vampires (the Alpha Vampire) when they both attempt to make alliances with the Leviathans.
The Scourge meanwhile are pureblood Demons who despise any Demon species that is tainted with humanity and plan to wipe them all out (they regard Vampires as the lowest of all half breeds.)
Illyria meanwhile along with Glory from Buffy aren't so much a monster supremacists like the Leviathans and the Scourge in that unlike either of those two examples, neither wants to kill other monsters that they regard as inferior per se. However they still demean them, have no quams about killing them, and regard them as filthy and repulsive.
Glory is shown to take a particular sadistic delight in torturing the Vampire Spike.
This monster can help flesh out the supernatural world the main characters live in as we can see how there is a hierarchy in the Demon world just like the animal kingdom and the monsters we fear the most like Demons, Vampires and Witches are ironically quite low on the pecking order.
Its also quite a nice irony to see Vampires, Witches and Demons that always seem so terrifying and powerful to us, get victimised and persecuted, like Spike and Tara ( a Witch) being tortured by Glory, or Crowley being helpless against the Leviathans who reject him as a bottom feeding mutation. It just goes to show you how there is always a bigger bully out there.
Even Christopher Lee and Anjelica Huston would be small fish compared to Glory. 
4/ Werewolves
Originator: Return of the Vampire.
Other Notable Examples: Underworld Film Series, Being Human series, Van Helsing, True Blood, The Vampire Diaries, Twilight
Werewolves are the favourite sparring partners of Vampires in popular culture. There are almost too many examples to list across all mediums, film, television and video games.
The irony is however that its really a recent thing in comparison to how long Vampires and Werewolf myths have been around.  It only really begun in the 30s with Bela Lugosi, the most iconic (and for many still the greatest) Dracula who fought a Werewolf enemy in The Return of the Vampire. It wouldn't be until the Underworld film series however that the trope became fully solidified in popular culture.
Vampires vs Werewolves has been used as a metaphor for everything from the Nazis persecution of the Jews such as in Being Human where we see Vampires in the bad future round Werewolves up into concentration camps, torture them, and brand them with L for Lycan. To even just rival football teams, such as in the comedy "What We Do In The Shadows" where the Vampire/Werewolf feud is presented as being more like mods and rockers, rangers vs celtic, IE a tribal, petty thing, than a full blown race war.
Still despite this, there are certain tropes that can be found in Vampire vs Werewolf stories. There will often be a love triangle between a Werewolf, a Vampire and a human woman. The Vampires will also have the advantage in terms of numbers and influence. It makes sense after all as Vampires have the power all of the time, whilst Werewolves usually only change on the full moon.
Vampires may even have driven Werewolves to near extinction, such as in Twilight and The Vampire Diaries and will often demean them in various ways (which can often lead to a Werewolf who becomes a badass Vampire hunter who kills scores of Vampires.)
Of course Werewolves and Vampires are often put together simply because they are also the two most popular monsters. Still over the years a number of writers have found a way to give the two monsters a very special relationship.
After Werewolves, Vampires tend to get paired with Demons the most. Vampires and Demons tend to more just regard each other with contempt however in things like Buffy and Charmed, rather than be sworn enemies like Vampires and Werewolves. Vampires and Demons may even in some instances be shown to be friendly with each other, such as in Angel, where the main Vampire hero works alongside several Demons.
Zombies meanwhile may often be paired with Vampires, but they will usually be their pets that they feed people too such as in the Blade film series or Legend of the 7 Golden Vampires.
Vampires and Ghosts meanwhile aren't brought together that often in western popular culture (though there are a few exceptions such as Being Human and The Vampire Diaries of course.)
In Chinese horror movies however, the reverse is true, and Vampires and Ghosts appear together in many films. This is probably because Ghosts are far more popular film monsters than Werewolves in the east.
Rather than simply pit Vampires against Ghosts however, Chinese horror movies will often contrast their two most popular monsters by depicting them in entirely the opposite way, rather than simply have them fight.
The Ghosts in Chinese horror movies, are often female, and are presented as sympathetic characters. In the original Mr Vampire film for instance there is the Ghost of young woman who falls in love with Master Kau's assistant after he lays a tribute by her grave. In life the woman had no family or friends. No one even came to her funeral, or notices her passing, except for Kau's assistant which causes her to follow him home, where she eventually falls in love with him after seeing what a hero he is.
Unfortunately however because she is a Ghost, whenever they are together she ends up draining his life force, and Kau is eventually forced to chase her away. Even Kau however is shown to take pity on the lonely Ghost and ultimately spares her.
Spooky Encounters, a crossover film with Sammo Hungs Fatman character and Master Kau features a sympathetic Ghost lady who helps our main heroes defeat the evil Wizard.
The classic A Chinese Ghost Story film series meanwhile also revolves around a tragic female Ghost character, as does of course Rouge.
The Vampires meanwhile as we have been over in Chinese horror movies are almost always male, always presented as being utterly hideous in appearance, but as single minded as animals and have no desires except to maim and kill.
Thus Vampires and Ghosts in Chinese films serve as quite interesting foils for each others. The Ghosts are almost always beautiful, alluring and likable, whilst the Vampires are always scary, and monstrous. The Ghosts show Master Kau's crusade as not being quite so black and white, as whilst he does ultimately have to exorcise them. Ghosts are not actually evil. They can't help the fact that they will drain the life out of any human they get close too, so Master Kau can come across as cold and unfeeling when dispatching them. He is in a way murdering innocent people, but he has no choice as if he doesn't then more innocents will die.
With the Vampires however it is of course completely black and white when Kau slays them, and we never doubt that is hero when he goes up against a roaring, bloodthirsty, ugly Vampire.
In some ways the first Mr Vampire movie almost feels like two different horror films merged together because of how it depicts its two main monsters. One a tragic, moving supernatural love story about a lonely Ghost, the other a straight forward, action packed Vampire flick.
Interestingly enough however, despite being two of the most popular supernatural creatures, Vampires vs Witches doesn't tend to be a very popular pairing in any part of the world. They have appeared together in a few prominent works, like in True Blood, The Vampire Diaries and Buffy, but even then in a lot of cases they don't have much interaction. Sometimes Vampires are depicted as being immune or at least having a greater immunity to a Witches Magic unlike other supernatural creatures.
We see this in Charmed, Sabrina the Teenage Witch and Buffy (where Vampires are immune to some, but not all magics, such as Glory's spell that makes people forget she and Ben are the same.)
It would be interesting to see Vampires pitted against other types of supernatural creatures in the future.
Settings
Monster Club
Originator: Monster Club (R Chetwynd Hayes novel)
Other Notable Examples: Caritas (Angel) Willies Bar (Buffy) LL Secundo (Supernatural) Blood Clubs (Blade film series), Titty Twister (From Dusk Till Dawn)
As its name would suggest, this type of setting is a club, or a bar where monsters of different kinds go to relax, enjoy a pint of blood and socialise with other abominations.
It was first featured in R Chetwynd Hayes novel The Monster Club and the subsequent 1980s film adaptation starring Vincent Price and John Carradine.
The premise sees a friendly Vampire named Erasmus invite a horror author to the local Monster club where he tells him three stories about monsters for inspiration.
The stories include one about a Shadmock ( a monster hybrid) who is used by two scam artists with tragic results, another about a Vampire family, and finally one about a horror movie director who ends up trapped in a town called Loughville, that is populated by flesh eating Ghouls.
I must admit the last story about the Ghouls terrified me as a child. In fact I'd go as far as to say that this sequence and Erica being trapped in the painting terrified me more than any other two scenes in a horror movie.
In this scene below the film director manages to escape to a small church where he finds the skeleton of a priest, as well as his diary which details how Loughville was overrun by the Ghouls.
Ironically it was priests fault. He found the first Ghoul in a graveyard, and whilst the rest of the villagers wanted to kill it, he hoped that he could rehabilitate the monster. Despite his efforts however, he later found the monster feeding on the remains of one of the villagers it had killed and chased it away, but by that point it was too late, and the monster returned with more of its kind to take control of the village.
The Priest ended up trapped in the church where the monsters couldn't enter. He was forced to listen as they tore everyone else in the village apart, before he eventually died of starvation.
The reason these two scenes scared me was because of the idea behind them. Blood and gore is horrible to look at, but a horrible idea sticks in your head for longer and keeps you up at night.
I'd always be scared when I went to bed that I would wake up in Loughville in the Church and hear the howls of the ravenous Ghouls outside!
Whilst the Ghoul story was terrifying, the actual Monster Club itself was portrayed in a very comical way with the monsters all being very friendly. Vincent Price's Vampire character is by far and away one of the most likable monsters in anything, and at the end of the film, he even manages to convince the Club to include his human friend as a member.
In both Buffy and Angel we'd see two more Monster Clubs, Carritas and Willies. Much like Wyndham's Monster Club, these were both portrayed in a more comical way, with the monsters singing Karoke and having a fun time.
Supernatural also featured a monster club in what was intended to be the pilot episode for its first spin off, bloodlines.
The Blade film series featured blood clubs where Vampires would gather together and literally drip blood from their ceilings. They'd often bring at least one live person in there to torture and kill for fun.
Obviously unlike Caritas, or Price's Monster Club this was a far more terrifying depiction of the idea.
Finally the monster club would be the premise for Quentin Tarrantino and Robert Rodriquez Vampire trilogy, From Dusk Till Dawn which features a bar run by Vampires that lures truckers and passers by in to feed on.
I'd definitely rather visit this Monster Club.
The Monster Club is a fun idea. I think overall it tends to lend itself better to comedy. Even the From Dusk Till Dawn movies have a certain tongue in cheek aspect to them (much like the Evil Dead films.)
Still overall it can be adapted for moments of genuine horror too. Its always a frightening idea when you are alone with someone who is secretly a monster. Now imagine being in a room full of monsters!
Anti Paranormal Organisation That Goes Evil
Originator: The Initiative (Buffy)
Other Notable Examples: The British Men of Letters (Supernatural) Men in Grey (Being Human) Kemp and Lucy Jaggat's organisation (Being Human)
These characters will be part of a secret underground military organisation who not only hunt Vampires, Demons, and monsters, but capture and experiment on them. They may even try and cure them, though often these cures will be brutal and even possibly lethal. (Spikes chip, the attempts at curing Werewolves in Being Human.)
There will often be someone close to the hero who works for this organisation who is able to seduce the main character into working for them, or going along with them (Riley, Jaggat).
However it will become apparent that this company is disrupting the natural order and has sinister plans to use the monsters powers for their own benefit. They will almost always unleash a far worse threat (Adam, Captain Hatch, Mitchell and Daisy's bloody rampage in revenge.) Eventually this organisation will be torn apart by the very monsters they hoped to contain in a spectacular way.
This type of setting tends to be a bit more controversial than others. The Initiative for instance is generally regarded as one of the weaker arcs in Buffy, whilst similarly season 2 of Being Human is often regarded as the weakest series.
I think a lot of fans tend to see this as a "humans are the real monsters" type of a story, which if not done right can end up as the most terrible cliche.
Personally thought I think it can be quite an interesting to see how the military can attempt to utilise magic and the paranormal the same way would any natural resource, only to learn the hard way how out of their league they are.
These stories can also I feel reinforce the threat of creatures like Vampires and Demons, as the failure of organisations like the Initiative and The Men in Grey, who have all the resources and weapons in the world, but still not only fall to the monsters, but also usually end up playing into a far worse evils hands, shows the audience how these monsters really cannot ever be underestimated.
Vampire Town
Originator: Vault of Horror
Other Notable Examples: Sunnydale (Wishverse version, Buffy), Loughville, (Monster Club), Purgatory (Sundown: The Vampire in Retreat), 
An extension from the Monster Club idea. What's scarier than one Vampire? A club of Vampires. What's scarier than that? A whole town, maybe even city of Vampires!
Possibly the first example of this trope in action was the Amicus movie Vault of Horror. Vault of Horror, like many of Amicus' best movies was an anthology piece, and the first story, called Midnight Mess saw a corrupt man named Harold Rogers murder his sister, Donna who had recently moved to a mysterious town in the middle of nowhere, in order to get their father's inheritance.
When Harold explores the town, he is warned by the locals to get in before the sun goes down. Foolishly ignoring their warning, he then settles down in a local restaurant only to discover that it is run by Vampires when they ask him how he likes his blood clots!
The Vampires then string him up, and Harold discovers that Donna is in fact the leader of the Vampires and she personally cuts his throat open.
Like all of the stories in Vault of Horror, Midnight Mess was a great mixture of comedy and genuine horror. In the final scene its somewhat humorous watching a room full of posh Vampires talk about how blood is always the nicest when its fresh, but the final shot of Harold's twitching corpse, strung up like an animal in a slaughter house, whilst his own sister drinks a glass of his blood, is truly disturbing.
Amicus would play withthis trope again in their final horror movie, The Monster Club with the town of Loughvile. Loughvile as we have explored was a town that was overrun by Ghouls.
Its not quite a Vampire town, but its obviously still a similar idea. A remote place where people are literally nothing more than cattle for a race of hideous, undead monsters that prey on humans.
Loughville for reasons I've explored terrified me the most growing up. Unlike the Vampire town in Vault of Horror, no people lived in Loughville, except for a Ghoul/human hybrid, called a humgoo.
The humgoo character named Luna is a young girl who is forced to help lure passing travellers into the monsters village. She is shown to befriend the film director however and helps him escape to the church for which the Ghouls attempt to devour her.
She later attempts to flee the village with the director, only to be killed by the Ghouls. In contrast to Harold, the Humgoo is a sympathetic and tragic character. She doesn't want to hurt anyone, is constantly mistreated and abused by the Ghouls (including her own father) and yearns to escape to the city, only to be murdered seconds before she is about to finally escape her nightmarish existence.
In the Buffy the Vampire Slayer episode The Wish, we are introduced to an alternate version of Sunnydale, when Cordelia Chase inadvertantly makes a wish to the vengeance Demon Anyanka that Buffy had never come to Sunnydale.
This version of the famous town is not too dissimilar to the Vampire town in Vault of Horror. Unlike Loughville people still live here, but they obviously don't go out after dark, and live very frightened, miserable lives.
The Vampires meanwhile just like those in Vault of Horror don't just bite people, but drain their blood out through machines and serve them in glasses and cups!
Cordelia can be seen to occupy the role of Harold from Vault of Horror in that she is the ignorant outsider who doesn't know why everything is so strange, and later discovers that her rivals are now Vampires. There's even a similar scene where Cordelia is warned to get in before the sun goes down just like Harold.
Finally another notable example of this trope is the underrated cult classic Sundown: The Vampire in Retreat, which blends the Vampire and western genres together.
Starring Bruce Campbell and David Carradine this movie flips the Vampire town idea on its head by having the Vampires all be reformed, well most of them are. The film revolves around a civil war between the good guy Vampires (led by a rare heroic version of Dracula.) And those who don't want to give up their old way of life.
One thing that the Vampire town stories all seem to have in common is bleak endings. The Wish, Vault of Horror and The Ghoul story from Monster Club all end with the main characters being killed (though Giles is able to undo the Wishverse, and Harold was a pretty horrible guy, so you don't care that he ends up dying.)
Really I don't think you can have a character escape a Vampire town, as it just ends up undermining their menace too much.
Post Apocalyptic Vampire Ruled Earth
Originator: I Am Legend
Other Notable Examples:  Being Human (Season 4), Anno Dracula
The final extension from the Monster club idea. You can't really top a planet of Vampires. This idea was originally conceived by classic horror and sci fi author Richard Matheison for his novel I Am Legend.
Its no exaggeration to say that I Am Legend is one of the most important horror novels ever written. Its up there with Dracula and Frankenstein in terms of helping to reshape the genre.
I Am Legend marked the first time that Vampirism was explained away through rational, scientific means, rather than supernatural. It also marked the first time that we saw the last human surviving in a world now populated by undead monsters that wanted to eat him!
Not only would it inspire 3 film versions, but it also inspired George A Romero, with his iconic Dead trilogy, Night of the Living Dead, Dawn of the Dead and Day of the Dead. All 3 films revolved around a similar premise of the last people on earth having to survive against hordes of undead monsters.
The only difference was that Romero called his monsters Zombies (and Ghouls in the original Night of the Living Dead) and had them eat their victims flesh instead of just drinking their blood. He also made them less intelligent too, but essentially the Zombies in the Romero movies were the same as Vampires in Matheison's I Am Legend.
Both classic undead monsters, who are normally supernatural, but are now created as a result of science gone wrong. Both are horrible, shuffling, rotting corpses who physically are very weak and easy to overpower, but are scary because they move in packs.
Of course as we know the Romero films would spawn countless imitators, influence many other major franchises such as Resident Evil and The Walking Dead, and propel the Zombie to being one of the major movie monsters. There were Zombie movies before the Romero films of course, but they were to Zombies what Jurassic Park was for Velociraptors, in that they propelled them to being a monster everyone would know.
Essentially the modern Zombie genre grew out of a Vampire story. Its funny when you remember this article where Charlie Brooker said that Vampires were the worst monsters and Zombies were the only good ones.
Charlie Brooker Hates Vampires
"Real serial killers are so mental they can scarcely tie their own shoelaces. So bollocks to the screen version. And don't even think about mentioning vampires, with their gothic pretension and crappy teeth. They're annoying, not scary. Fuck vampires. But zombies — now there's a threat I can relate to. Zombies are the misanthrope's monster of choice. They represent fear and disgust of our fellow man. The anonymous animal masses. The dumb, shuffling crowd. Them — the public. They're awesomely stupid. They have an IQ of one. Proper zombies can't operate a door handle or climb a ladder. Toss one a Rubik's Cube and it'll bounce off his thick, moaning head. All they do is walk around aimlessly, pausing occasionally to eat survivors. The idea for the show came about one night in 2004 while I was watching 24. Jack Bauer was performing a tracheotomy on a terrorist with a splintered peg or something, and another terrorist came running through the door. 'I'm enjoying this,' I thought, 'but these terrorists are just ridiculous. They're like waves of Space Invaders. They might as well be zombies.'"
Oh the irony! The very Zombie genre he loves wouldn't exist without a Vampire story. The Zombies he claims are the best monsters begun as just a variant of Vampire!
Of course while the modern Zombie has taken over the post apocalyptic genre, there are still a few examples of a Vampire apocalypse such as in Being Human's 4th series.
Conclusion
As you can see there are a lot of tropes and ideas that pop up in Vampire fiction from time to time. Again nothing wrong with that, as long as you can provide a new and interesting take on it.
Of course it could be a challenge for a writer to try and write a Vampire story without ANY of these characters or ideas. Or alternatively, you could try and write a story that incorporates all of these characters and ideas which hasn't actually been done yet.
Buffy and Angel I think incorporate the largest amount, but even then they leave out quite a few major tropes such as the Vampires vs Werewolves feud.
Thanks for reading.