There have been many Vampire films and television series over the decades. Some inspired, others fairly unoriginal, but still very enjoyable, and others just plain awful.
Whilst Vampires may have been somewhat overexposed in the last few years, personally I think Vampires are the most interesting and varied monsters. I think there's always a new angle a writer can bring to them.
With this in mind the following are Vampire stories from other mediums that haven't sadly received that much attention, but that I think would potentially make brilliant films and television series.
Let me know what you think, and if there are any overlooked Vampire stories you'd like to see on the big or small screen.
Fray
What's it about?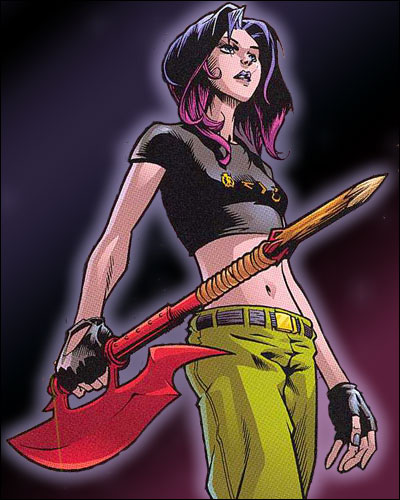 Fray is a comic book mini series created by Joss Whedon, the creator of Buffy and Angel and is set in the same fictional universe as those two series.
Fray takes place in the future of the Buffy/Angel universe, in a time when technology has advanced but little else has. Vampires are public knowledge too, but most people believe them to simply be a breed of mutant and they are referred to as lurks.
Aside from Vampires, most Demons and supernatural creatures have vanished from the earth. They were apparently wiped out in a battle that took place in the middle of the 21st century, described as the ultimate battle between good and evil. (It is implied that it was Buffy and the Scooby gang who fought in the battle.)
Now however after over 100 or so years, Demons are being brought back into our world through dark magics, and as a result a new slayer is called for the first time in over a century to battle them, Melaka Fray.
Things become more complicated for Fray however when her brother Harth ends up becoming the new Vampire king of Manhattan.
Why It Would Be Great
Fray is definitely Joss Whedon's best comic book work. Its setting in the far future with hover cars, mutants, and death rays, is a very unusual setting for a Vampire story and could I think help it to stand out from other pieces of Vampire fiction. It would need a larger budget to do its setting justice, but that might not be a problem given Joss Whedon's recent success.
As a leading character, Fray in many ways is more of a hothead, yet also at other times more practical than Buffy or Faith. She doesn't tend to let her personal problems affect her life to quite the same extent as Buffy.
She's also a bit more unpolished compared to other female heroes too. Fray carries a massive scar that runs down her face, similar to the Wishverse version of Buffy.
Finally another reason I think a Fray series would do well is because of its connection to Buffy and Angel. Both series are still rightfully regarded as classics and have massive followings. As seen with the success of the Buffy and Angel comics, many people evidently want more stories set in that universe.
I don't think that you could bring Buffy and Angel back to television now however.
Its not because the concepts or style are outdated, its more simply because I think too much time has passed for the cast. Angel and Spike for instance are meant to be immortal characters, and whilst James Marsters and David Borearnaz have aged very well, ultimately as it is 15 years on then they have changed perhaps a bit too much.
Fray however could continue the story and universe, and you might even be able to have Buffy characters pop up in the series from time to time. For instance one issue of season 8 of Buffy sees her travel forward into the future and even work alongside Fray. This could easily be adapted as an episode with Sarah Michelle Gellar reprising her role.  This same issue also reveals that Willow at some point tragically gave into being Dark Willow again and has become a major villain in Fray's time, working alongside Harth.
Buffy and Fray in the future take on Dark Willow.
It would be an absolutely sensational story arc to have Dark Willow be the main villain of a season of Fray. Though it might be too controversial for Buffy fans, depending on what way they went with it.
Personally I think it would be better to have Willow exist in the future, having survived for so long via magic, but serve as a mentor to Fray instead.
Overall I think Fray is just screaming to be adapted as a television series. With its interesting setting and premise, unique and gritty female lead and its connection not just with Buffy and Angel, but to Joss Whedon, a major cult figure. I think it would be guaranteed to develop a very devoted cult following at the very least.
The Cast?
Dana Delorenzo would in my opinion be the best choice for Fray.
For those of you who don't know who she is, Dana Delorenzo is an American actress best known for playing Kelly Maxwell, a main character on the horror series Ash Vs Evil Dead.
Though it sadly only lasted for 3 series, Ash Vs Evil Dead has still developed a very large and devoted following, and Delorenzo's foul mouthed, short fused Demon slayer is without doubt the most popular character in the series alongside its lead, Ash himself.
Delorenzo is also an impressionist too. She used to be a professional Amy Winehouse impersonator due to her rather staggering physical resemblance to the late singer. She was even in an Amy Winehouse tribute band.
I honestly can't think of anyone better to play Fray than Dana. As you can see she could handle the physicality of the role perfectly. She'd also be able to capture the more gritty aspects of the character too, better than a lot of other actresses. How many leading actors do you think would be happy to do a scene where their heads were dumped in toilet water by a Demon puppet, perving them up like Dana did in Ash Vs Evil Dead?
Dana's personality as Kelly also matches Fray in that on the one hand she is quite level headed and practical, but on the other she has quite an explosive temper. Finally Dana also has the right look for Fray. Short, more exotic, darker good looks, and a constantly angry expression on her face.
In my opinion Delorenzo would be as well cast as Fray as Sarah Michelle Gellar was as Buffy.
As for Harth, Fray's Vampiric brother, I think Robbie Kay would be a good choice. Kay is a young and very talented actor who is probably best known for playing an evil version of Peter Pan in Once Upon A Time.
Robbie's malevolent version of Peter Pan was originally a lazy bum named Malcolm who gave up his only son Rumplestiltskin in order to return to being a boy, and live forever on the magical island of Neverland.
Pan returns many centuries later to try and murder his great grandson Henry, and steal his heart in order to prolong his own miserable life. He also attempts to curse the town of Storybrooke where Rumple lives, condemning his son to the worst fate of all.
Robbie Kay was amazing as Pan. I'd rank him as one of the greatest television fantasy villains of all time. Kay's Pan was charming, suave, and witty on the surface, yet underneath there was a real horrible, sneering, cruelty to him. He was like that horrible bully at school that pretended to be your friend, only so that he could humiliate you before he sticks the knife in and twists it.
Kay was also brilliant at doing the old man in a young man's body too. In the scenes where he encounters his son Rumplestiltskin as an adult (played by Robert Carlyle) you buy that Kay is Carlyle's father, as utterly ridiculous as it might seem.
Harth in many ways is similar to Pan. Like Pan he is a relative of the main hero. He has a boyish, somewhat friendly look, but underneath is very cruel, manipulative and cold. He also like Pan is not above pretending he still cares about his loved ones to his advantage, (when he secretly despises them) and he is also again despite his young appearance, the fearsome and tyrannical leader of a powerful group of supernatural creatures.
There are two problems however with Robbie's casting. First of all his accent doesn't match Dana's. He could adopt an American accent, but his natural English accent is part of his screen presence. Also he might be a bit too young to play Dana's twin brother.
Dana is 35 years old. She could easily pass for at least 10 years younger (not that 35 is old of course.)
Still whilst Dana can pass for her early 20s no problem, Robbie does look like a teenager. You could possibly get round that by having it that Harth was sired as a teenager and its been a few years for Fray, but obviously Harth hasn't aged.
As long as he could do a good American accent then Robbie for me would be the perfect choice for Harth.
Kelly vs Peter Pan. Please someone make this happen!
Finally for the role of Erin, Fray's sister, I'd love to see Stephanie Beatriz. Best known for her show stealing performance as the aggressive Rosa on Brooklyn 999, Stephanie would be good for Erin for many reasons.
To start with she is not entirely unlike Dana Delorenzo physically (both could play Amy Winehouse in the film of her life.) Also the character of Erin is the head of the police force of Manhattan in the future too, and Stephanie already has experience playing somewhat bad tempered law officers as seen with Rosa.
They'd be the most badass sisters of all time.
The Legacy of Kain Series
What's It About?
Set in the mythical land of Nosgoth, this series follows the adventures of Kain, formerly a young nobleman who is resurrected as a Vampire by the Necromancer Mortainus. Kain as Vampire initially despises his condition and seeks to find a way to turn back, before eventually embracing his destiny and becoming the king of the Vampires.
The series sees Kain constantly struggle against the Circle of Nine, powerful sorcerers who control the fate of Nosgoth. In various entries in the series Kain even manages to change the history of Nosgoth, turning it from a land where Vampires are all but extinct, to one where Kain rules a massive Vampire empire.
Later entries in the series follow Kain's rivalry with his son, Razziel. Razziel, also a Vampire is thrown by Kain into a bit of never ending torment after defying him, but manages to survive only to re-emerge later as a mutated soul devouring Vampire.
Razziel is condemned to a slow torturous death by his father only to return as a more powerful adversary later.
Whilst Razziel seeks to destroy his father, the two nevertheless do work together in other entries to try and in their eyes, save Nosgoth.
Razziel and Kain's somewhat complicated relationship.
Throughout the series Kain wavers between an anti hero and an outright villain, but he always remains convinced that he is doing the right thing.
Why It Would Be Great?
The Legacy of Kain is easily one of the greatest video game series ever made.
Not everything that works in a video game works in other mediums, but I think a television series of the Legacy of Kain would translate really well.
On tv I think it would stand out somewhat more. We don't see that many Vampire television series or films that take place in a mythical fantasy land like Nosgoth. They usually take place in modern day, or in Gothic surroundings.
Also Kain and Razziel are very unusual leading Vampire characters. They are truly monstrous in appearance. (Razziel is missing the lower half of his jaw!) Most good guy Vampires are portrayed as sexy like Spike, Angel, Vampirella etc for obvious reasons.
Also Kain and Razziel are a little bit more complex than other Vampire protagonists too. They aren't motivated by being in love with someone, or even in just in being a better person. They both want to challenge destiny, defy the will of the gods, and shape the world in a way that they believe to be better.
The fact that The Legacy of Kain also deals with time travel too is also a somewhat unusual subject for Vampire fiction.
The Legacy of Kain television series would need to have a large budget to do its exotic and colourful settings justice, but still if done right I think Legacy of Kain could be a Game of Thrones style gritty, violent fantasy series.
The Cast?
Kain would have to be played by Simon Templeman who voiced the character in the original games. The character would have to be made older, but that's okay. Small price to pay to get Simon Templeman back. Templeman to me has the best voice for a villain.
Among his other notable roles include The Angel of Death in Charmed, the psychotic spectre Pervayne in Angel, and Doctor Doom is the classic 90s animated version of the Fantastic Four.
Sadly however Michael Ball the voice actor for Razziel is too old to play the character. He is 80 years old! Instead I think Michael Fassbender would do a brilliant job at capturing the characters passion, fanaticism and more complex personality.
The Amazing Screw On Head
What's It About
Set during the time of the American Civil War. The Amazing Screw On Head revolves around a robot who can attach his head onto various different bodies, and who battles Vampires, Demons, Werewolves and Zombies.
His two archenemies are his former butler and friend, Emperor Zombie, and his former lover who was turned into a Vampire, and now works for Emperor Zombie.
The Amazing Screw On Head originally began as a one shot comic book, written and drawn by Hellboy creator Mike Mignola.
It was later adapted as an animated pilot in 2006 starring Paul Giamatti as Screw On Head, and David Hyde Pearce as Emperor Zombie.
See here.
What a shame this series was never picked up. It could have been one of the greatest animated series of all time!
Why It Would Be Good
The Amazing Screw On Head is a wonderfully crazy, offbeat and imaginative story. It has a love triangle between a robot, a Vampire and a Zombie, Vampires, a main hero who can replace his body as easily as changing a coat, giant hundred foot tall Demons fighting spider robots in the American civil war, and a prissy uptight Zombie who is willing to sacrifice all of humanity just so that he can be a butler to a Demon.
Its safe to say its quite unlike any other Vampire television series. Its a great blend of surrealist offbeat humour and a genuinely good, imaginative horror story.
The Cast
I would love to see Bruce Campbell play the title role. Bruce Campbell is a legendary horror actor best known for playing Ashley Williams in the classic Evil Dead trilogy and sequel series Ash Vs Evil Dead.
Campbell has also had starring roles in many other genre classics too however such as Bubba Ho Tep.
Campbell I think based on his previous work would be able to find the right balance of humour and drama in the character. As silly as The Amazing Screw On Head may seem, he still has to be played completely straight. Not only does that add to the comedy, but it also allows the story overall to still be a proper fantasy adventure, and not just a total parody.
As for Emperor Zombie, personally I think Matt Smith, best known for playing the 11th Doctor would be an excellent choice. He could capture the villains more uptight, prissy mannerisms and zany humour perfectly.
Ash vs the Doctor? Someone make this happen!
Finally for Screw on Head's former Vampire lover, I think Lucy Lawless, best known for playing Xena, and who has a long history with Bruce Campbell would make an excellent choice.
Vampirella
What's It About?
Originally the character of Vampirella was portrayed as an alien from the planet Drakulon, where blood flows in rivers. As the blood begins to dry up however due to the planets two suns, Vampirella is sent to earth to try and find a way for her kind to survive. It is said that centuries ago another member of her kind, Dracula visited the earth and was able to survive on the planet. Vampirella discovers that this is because her species can survive on the blood of humans.
Though giving into her thirst initially, Vampirella eventually is able to control her dark urges and works to help fight the evil members of her kind who were created on earth by Dracula, (who also goes on to become her archenemy.)
Many decades later when Vampirella was revived, her origins were changed so that she had been sent from hell by her mother, Lilith, the mother of all Vampires to help mankind. Lilith was initially believed to be seeking redemption for her sins in creating the Vampire race, but it was later revealed that she had her own evil plans for her daughter.
Why It Would Be Great?
Vampirella is the original Vampire superhero. There had been benevolent Vampire characters in fiction before Vampirella, such as most notably Carmilla Karnstein. However these characters were usually just love struck, mopey heroes who wanted to give up being Vampires and have a normal life.
Vampirella marked the first time we saw a Vampire actively hunt other members of its kind and other supernatural creatures such as Witches, Demons and Werewolves.
Also whilst super strength and other incredible abilities had been a feature of Vampire myths throughout the ages, Vampirella was really the first time where these powers were used in a more overt way like a superhero.
Vampirella is really one of the most pivotal characters in Vampire fiction, helping to pave the way for the likes of Blade and Angel. Sadly however despite this whilst she has a following, Vampirella remains somewhat overlooked in comparison to other Vampire characters.
Its amazing that save a terrible 1996 straight to video film, there has never been a proper adaptation of the character either. Apparently there was an attempt to make a serious film version by Hammer in the 70s which would have starred Peter Cushing as Van Helsing, and Caroline Munro as Vampirella, but sadly it was never made.
I think there could be a lot of value in a Vampirella tv series. Most brooding Vampire heroes tend to be guys, like Angel, Blade, Spike, Mitchell from Being Human etc. It might be interesting to see a female version of this type of character. Vampirella also had an interesting collection of supporting characters and villains culled from various myths and Vampire stories such as Lilith that could be exploited too.
As for which of her origins to use, well I think you could maybe merge both of them together so as to incorporate elements from the characters entire history.
You could have it that Vampirella instead comes from an alternate universe where Vampires have overrun humanity. Perhaps in this universe, Van Helsing failed to stop Dracula when he was in London during the events of Stokers novel. Remember that in Stokers original novel, Dracula is only in London so that he can use the British empire to spread Vampirism around the world like never before, and eventually overrun humanity.
Maybe in Vampirella's universe Dracula succeeded after killing Van Helsing and now humans are nothing but cattle, with there being rivers of blood and all other supernatural creatures having been enslaved by Vampires too, just like Draculon from the comics, but at the same time its effectively a hell dimension like her later origins.
Maybe the alternate world has even been renamed Draculon! Of course in the first episode you'd have Dracula and Vampirella, the last hope for the last group of human resistance accidentally get transported to our reality whilst dueling with each other (in our universe Dracula just as in Stokers novel was killed by Van Helsing in the early 20th century, explaining why Vampires haven't overrun our earth.)
You could also later have Lilith be the one who engineered Dracula and Vampirella to be transported into another universe through a spell like in Vampirella's later origins, so that she could take over in Dracula's absence. However after she takes over Lilith finds out that the humans the Vampires feed on have been hunted so extensively that they are dying out, and so she decides to lead her army to our earth.
Much like with Buffy, Vampirella also fights various other monsters such as Demons, Werewolves and Witches and so the stories wouldn't have to just stick to Vampires either.
The Cast?
Its hard just whittling it down to one choice for Vampirella, but I'd say my top choice would probably be Katarina Law.
Best known for playing Nyssa Al Ghul in Arrow, Katarina has the right look for the part, can cope really well with action roles, and is a great actress all around who could easily carry her own series.
Famke Janssen best known for her roles in various action and cult films such as Goldeneye, the X-Men film series, and The Faculty would make a brilliant Lilith too. She's great at playing really nasty villains and she's physically quite imposing too.
The Monster Club
What's It About?
The Monster Club is an anthology horror novel by R Chetwynd Hayes. It was adapted as a film in 1980. I'm only going to be talking about the film here as sadly I haven't had a chance to get a hold of the book yet, though its on my to do list.
The films premise sees a horror author attacked by a Vampire named Erasmus, who pretends to be a homeless man. Erasmus does not kill the horror author however after recognising him and invites the author for a drink at the local monster club.
There Erasmus tells the author three real stories about monsters.
The first story is about a Shadmock named Raven. Shadmock's are hybrid monster creatures, who kill using a deadly whistle which burns their victims. Shadmock's can't always control their whistle however and will sometimes unleash them on their victims in a moment of anger or stress.
Raven is a wealthy, kind hearted individual, who keeps away from people so as not harm anyone. Unfortunately however he soon becomes the target of two con artists, Angela and her boyfriend George.
Raven falls in love with Angela and even proposes to her. Though Angela does develop a genuine friendship with the Shadmock and doesn't want to hurt him. George forces her to go along with the scam. Things become too much for Angela however when she meets Raven's strange monstrous relatives, and later when Raven finds Angela trying to steal the money from his safe, he willingly hands it over to her pitifully telling her "You could still love me".
Angela however having finally snapped from the pressure screams at Raven that she could never love him, and Raven in grief unleashes his whistle which completely destroys Angela's face. When Angela returns to George, he is driven insane by the sight of her mutilated face and ends up in a catatonic state for the rest of his life.
Angela after the Shadmock's whistle destroys her face. Ironically her final words to her boyfriend before sending him into a permanent catatonic state are "you could still love me."
The second story revolves around a Vampire who still has a normal human family. Unfortunately despite seemingly being reformed the Vampire is still the target of a group of dedicated Vampire hunters. The Vampire however after tricking their leader is able to turn him, resulting in the Vampire hunter being slain by his own men.
The final story sees a film director named Sam stumble upon an old town named Loughville whilst searching for an atmospheric setting to shoot his new film.
As soon as he arrives in Loughville, Sam is confronted by several decrepit old men who tell him he will never leave. When he tries to get away in his car, Sam finds it has been sabotaged and is attacked by the residents.
Barely escaping to a nearby house, Sam soon meets a young woman named Luna. She explains to him that the residents of the village are hideous flesh eating Demons called Ghouls. She says that she is a half human, half Ghoul, and that her mother was a traveller who stumbled upon the village, where she was raped by the Ghouls, and then eaten alive after she gave birth to Luna. Luna says that the monsters have devoured countless other travellers who have strayed too close to the village, and tells Sam that the only place he will be safe is in the local church.
Sam barely makes it to the Church, which the unholy monsters can't enter. Whilst there he discovers the rotting skeleton of a priest as well as his diary, which details the chilling circumstances of how Loughville came to be overrun by the Ghouls.
Originally Loughville was just a normal town, but at some point its people discovered a Ghoul lurking in a local graveyard. The villagers wanted to kill the abomination, but the Priest foolishly thought he could rehabilitate the monster and took it into his house.
Later however he discovered the beast feasting on the corpse of one of its victims. He chased the Ghoul away, but by then it was too late and the monster was able to summon a horde of Ghouls who quickly overran Loughville.
The Priest escaped to the church, but he was too scared to try and escape and eventually died of dehydration in the church. The final entry in his diary mentions that even as he writes he can hear the howls of the ravenous Ghouls outside.
The Ghouls turn on Luna for helping Sam and try to eat her. Sam is able to ward them off with a cross and get Luna inside the Church. Luna then warns Sam that soon the Elders will return to the village. The Elders regularly make visits to the London underground where they snatch unsuspecting victims. Luna states that the Elders are far stronger than the regular Ghouls and that they won't escape if they return.
Sam and Luna make a run for it through the woods, carrying a cross to ward the Ghouls away. Unfortunately just as they are about to escape, Luna's own Ghoul father kills her by throwing a rock at her head.
Sam escapes to the motorway meanwhile where he is picked up by two policemen who promise to help him. However the policemen drive back to the village and explain to Sam that they are actually the escorts for the elders when they visit London, whose car Sam can see driving behind them.
To Sam's horror the car arrives back in the village square where the monsters swarm the car, and the two policemen turn round revealing their monstrous teeth to the petrified film director, who is then eaten alive.
Sam finds out the hard way that there is sometimes corruption in the Police force.
After entertaining the author with the three stories, Erasmus insists that he be made a member of the Monster Club. Despite the fact that humans aren't monsters, Erasmus is able to convince the owner of the club (a Werewolf) that humans are evil by listing all of the horrible things they have done to each other and the author is made an honorary member.
Why It Would Be Great
Okay now I know that this book has already been made into a film in 1981 starring horror icons John Carradine and Vincent Price. The film is great fun and at places genuinely terrifying such as in the Ghoul story.
Still I think that it could also be the basis for an interesting television series. I would keep the same basic premise for the television series as the film and the book, but change a few things around for practicality sake. I would have the horror author from the book arrive in a city, famous for its ghost sightings, and monster stories to get inspiration for his latest book, only to discover that the stories are real!
He would just as in the movie befriend Erasmus, who in this version would be a reformed Vampire. The Monster Club would in turn also be a place for reformed Monsters who use their powers for good to chill out after a day of saving the world.
The main characters aside from Erasmus would be Raven, the son of the Vampire from the second story, and Luna, (who I would reveal had survived being hit on the head. The way I see it, she's half Ghoul so she has to have some kind of special Ghoul powers. Maybe she was stronger than she thought, and awoke a few hours later, slipping away from the Ghouls who also thought she had died?)
Together they would be a group who fight monsters such as Vampires, Ghouls and Werewolves. The series would blend humour and genuine horror together just like the original film and novel.
The book and film have such rich backstories and mythology for their monsters its a shame we don't get to see more, which obviously the tv show would exploit.
The book features an interesting idea of Vampires, Ghouls and Werewolves being the three original monster races, with all of the others like the Shadmock being hybrids of some kind.
I'd love to see some of the other monster hybrids in action and see their powers. Its a shame that we only get to see a Shadmock. Also how do the different monster breeds view each other?
Maybe some hybrids consider themselves superior to the original monsters as they have all of their powers and fewer of their weaknesses?
Added to that a lot of the characters in the three stories I feel have more potential to exploit in a tv show. Luna for instance has potential to be a really interesting heroine. A half human, half Ghoul who at first finds it hard to adjust to human society, who has a lifetime of horror in the Ghoul village to overcome (including watching her own mother be eaten alive by hordes of monsters, including her own father!) Then there is also the fact that Luna herself was forced to eat the remains of the Ghouls victims too!
Similarly the Shadmock is a tragic character who could be so torn over the guilt at destroying the woman he loves he is determined to make up for it.
At the same time the Vampire character from the second story could also be made into a darker character. Perhaps he keeps his wife and son around simply as a cover? Maybe his wife is being forced through hypnosis like the Priest in Dracula Has Risen From The Grave, or Renfield in the Lugosi Dracula to protect him during the day, but every minute she is struggling to break free? We could also see how the Vampire abuses his son in an attempt to crush all humanity out of him, so that when he is older he can turn him into a more effective Vampire.
The boy however would escape his father, and devote himself to killing his father, becoming a Vampire hunter, whilst his father would be determined to make his son pay for blowing his cover too.
The Vampire hunter (played by Donald Pleasance in the film) who is turned could also an interesting villain for the main characters. Much like Gordon Walker in Supernatural he would be a Vampire who hates being a Vampire but can't control his bloodlust and so he ends up being dangerous to everyone and everything around him.
There are also a number of other characters from the anthology who could make effective villains. Angela for instance would be a great archenemy for Raven. After he destroyed her face and made her an outcast like him, she would be determined to make him pay.
Luna meanwhile would have the Elders and her own Ghoul father as her foes. It would be cool if they made the Elders (who we don't actually see in the film) look like the Ghouls in these terrifying illustrations we see in the priests account of how Loughville fell.
Ghouls are very under represented in horror movies and television series compared to other favourite monsters like Vampires, Demons, Witches, Zombies and Werewolves. We never see them as the main villains in any major franchise for instance, so a Monster Club tv show could finally give them a big role. 
Again it feels like we only scratch the surface of the Elders in both the book and the film. We know that they are more powerful than regular Ghouls, that they travel to the city and snatch people in the London underground to bring back to the Ghoul village. We also know that they have eyes and ears outside the village, including most disturbingly of all, in the police force!
There is so much potential in the Ghouls backstory. We could see stories involving the Elders creeping about the dark streets of London, picking people off, or stories that explore how they have agents across human society in the police force, or even in other areas such as the government, maybe even the entertainment industry! We could see how there are hundreds of towns like Loughville across the world, and they are all in some way connected, with the Elders working through a network with one another.
We could see how the monsters have even managed to take over modern cities, albeit in more discreet ways than Loughville as they have to work under the radar.
I would also love to see a story where Luna returns to Loughville to destroy it and we get to see the town in a greater detail, including the cages where the Ghouls keep their victims locked up, as well as the remains of Sam and of course the return of Luna's abusive, monstrous father.
There's an entire wealth of stories just waiting to be used in the universe R Chetwynd Hayes created.
The Cast?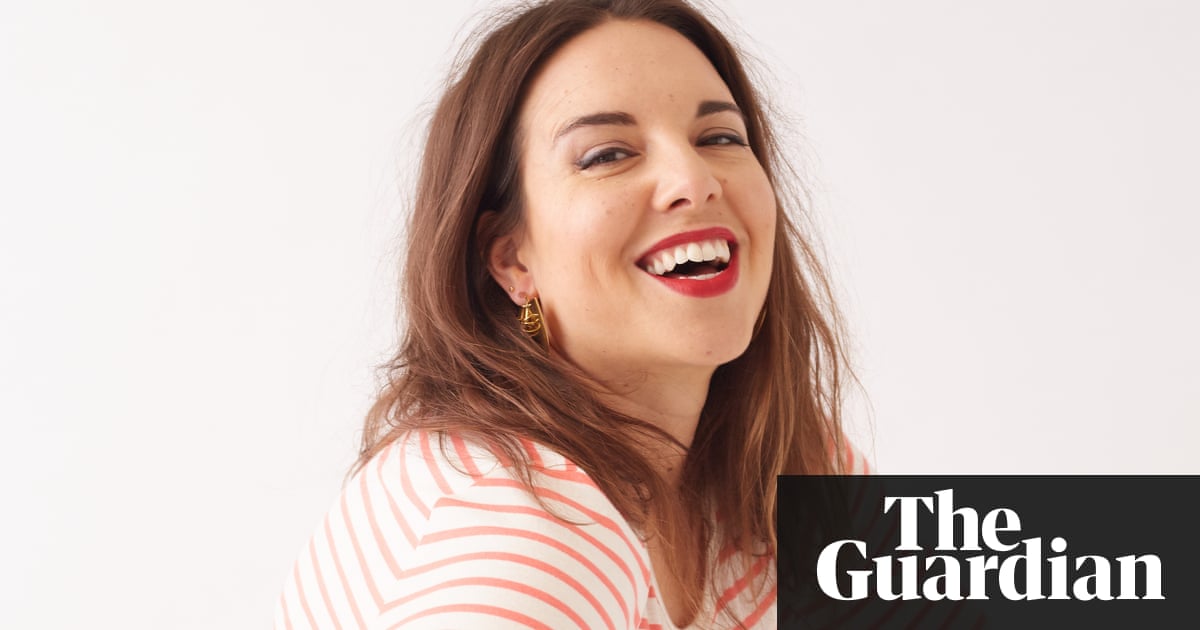 I think that Noel Fielding would be a great choice for the role Erasmus. For Erasmus you'd need someone who is quite optimistic, yet has quite a dark sense of humour. Someone who can happily tell their victim that their blood was the nicest he ever drank and hope they'll take it as a compliment.
Noel is a great comedy actor and he has experience playing weird and over the top monsters like the Hitcher, the Spirit of Jazz, Tony Harrison and of course Old Gregg!
I am sure he could come up with a suitably over the top and lovable personality for Erasmus.
I'd also love to see Noel play other monster roles in the series too. I think he would do a brilliant job as one of the Elders too. His performance as the Elder would have to be more frightening. I think it would be interesting to see Noel try and tackle playing a a proper horror movie monster. A lot of his characters like the Spirit of Jazz and The Hitcher are bordering on being genuinely creepy. You can imagine how with a little tweaking the Hitcher could be a genuine horror movie villain. A green skinned monster who enjoys stabbing and raping people!
As for who could play the horror author, I think Noel's comedy partner, Julian Barratt would be excellent.
Julian is a great comedy and serious actor. He's really good at playing pompous know nothing know it all's and I think he could bring a lot of humour to the author character, yet not too much that they couldn't have him be involved in serious storylines.
As for Raven I could definitely see Reece Shearsmith playing him. Shearsmith who is best known as a member of the League of Gentlemen is a lifelong horror fan and I can see him coming up with an interesting look and somewhat more nuanced performance for the tormented but hot tempered Shadmock.
As for Luna I think that Ingrid Oliver would be great. I admit I LOVE Ingrid Oliver so I pretty much want to cast her in anything. Still I think she would bring a lot of vulnerability and strength to the role as seen with her performances as Natalie in Peep Show and Osgood in Doctor Who.
The Witches
What's It About?
A Roald Dahl novel, The Witches revolves around an old former Witch hunter and her grandson (neither are named in the novel, but in the film the grandmother is named Helga, whilst the boy is named Luke.)
Helga warns Luke about Witches who are said to be Demons that take on human form. Witches despise children above all else and torture and kill them using their spells.
According to Helga Witches are all bald, have purple eyes, long talons, and square toes which they cover up in various ways when luring children away to murder.
Despite Helga's warnings however Luke is later captured by the Grand High Witch of England (who poses as the head of a children's charity!)
The Witch uses Luke as a test subject for her new potion, which turns him into a mouse!
Luke and Helga soon discover that the Witches are attempting to spike candy bars all over England with this poison and turn every child into a mouse!
Fortunately however with Luke's help, Helga is able to turn the tables on the Witches and spike their own food with the poison, causing them to all turn into rats where they are hacked to pieces in a hotel.
The ending of the book and the film differ from this point. In the film one of the Witches (played by Jane Horrocks) reforms and reverses the spell turning Luke back into a boy. In the book however there is no good Witch (as such a thing simply cannot exist.)
Thus there is no way to turn Luke back from being a mouse, and he will only live another 9 years. Still Luke and his mother decide to hunt down the remaining Witches and wipe them out using their own poison.
Why It Would Be Great?
Okay I know there are two things I have to address. First of all this is not a Vampire story, and second, its already been adapted.
However I'm going to make an exception in including the Witches here. First of all whilst it might not be a Vampire movie, it does still follow all of the tropes laid down by Vampire stories. Its basic plot is somewhat similar to the two modern day Hammer Dracula's, Dracula AD 1972 and The Satanic Rites of Dracula starring Peter Cushing and Christopher Lee for instance.
Both revolve around an old grand parent, who used to be a monster hunter, both see them come across their archenemy, the alluring, but utterly loathsome leader of a race of monsters. Both see the leader of the monsters target their enemy's grand child, and both see the monster using aspects of the modern world to keep hidden in plain sight, whilst intending to launch a plague with horrifying effects.
Also whilst the 1990 Witches film adaptation is one of my favourite films, I think that it might be quite interesting to base a television series around the Witches.
The series would follow Luke and Helga travelling the world killing Witches. It would have to take a few liberties to be adapted. Much like the film, Luke would have had to have been turned back into a human after the Witches were destroyed.
You could include the reformed Witch character from the film if you wanted, or you could just simply have it that after slaying the Grand High Witch, Helga was able to find a way to reverse the potion. She is a Van Helsing style expert on the occult after all. It shouldn't be too hard.
You'd have it set about ten years after the events of the novel, with Luke now being 18 and you'd have to add at least one or two more characters so it wasn't just Luke and his grandmother all the time.
Also I think you would need to change it so that the Witches were not an all female race of monsters. I don't think the original novel was sexist because of this. In fact quite the opposite. I think its great that women got a chance to play one of the scariest monsters in all of horror. Normally the most terrifying monsters are men, like Dracula, the Daleks, Freddy Krueger etc,  whilst female monsters and villains in general such as Catwoman tend to be more sympathetic. So it was good to see a female monster for once who was evil as you could imagine.
However in the current climate I think having a show about a young man go around killing female monsters would just stir things up. The SJWs and the anti SJWs would probably both try and claim the show. You'd get people saying the show encourages violence against women, and you'd get people saying that the Witches are a metaphor for feminists, and Luke is a symbol of men fighting back against Third Wave Feminism.
Its sad but its true that in the current climate almost nothing can be apolitical anymore. It's the SJWs fault for trying to find sexism in EVERYTHING. Its only natural that the anti SJW side would soon start to do the same and slap their agenda on everything they can. Still that's the way things are, so I think it would be better to simply have it that Warlocks also exist in this version and they are the same as Witches.
I wouldn't bother to have there be any power struggle between Witches and Warlocks either so as not to get it dragged down in any more feminist vs anti feminist crap. Just have some cells be commanded by a Grand High Witch and others by a Grand High Warlock.
In keeping with the book, then the main villains would all be Witches, with the Warlocks usually just being mooks. The Grand High Witch would still be heroes archenemy.  The same way that most Vampires we see in Buffy are men, even though we know that women can be Vampires, then this would just be the same in reverse.
I think the Witches would offer more different roles for women than we see in other genre series.
The role of the grandmother is almost always one that is occupied by a man. Whether that's Peter Cushing, Ruper Giles, Abraham Whistler, Bobby Singer. The crusty old mentor figure who is a paternal figure to the younger heroes, who knows everything there is to know about Vampires, Demons, Witches and monsters, who has countless books on the occult, who loves reading about the occult, who is old, but still tough as an old pair of boots and at times quite ruthless. We rarely see female versions of that character.
The Witches also wouldn't have to be bound just to Witches all the time. At the start of the book, Helga mentions that there are various other monster species including Ghouls, but none of these creatures make an appearance.
In the television series however you could do episodes that focus on these monsters. I think you could actually have The Witches and Monster Club television series take place in the same universe, and even have crossovers between them. I think their style would mesh as they are both very British and both whilst having moments of genuine terror, also have a somewhat tongue in cheek aspect to them too.
The Cast?
For the role of the Grandmother I think that Jenny Agutter would be marvellous. Jenny Agutter is a highly respected British actress known for her wide range of roles in various film and television series such as Call the Midwife, Logans Run and An American Werewolf in London.
She's good at playing quite practical, level headed characters, but at the same time she also has a very warm, caring aspect to her too as seen in the poignant final moments in An American Werewolf in London where she attempts to talk David down.
As for the Grand High Witch, you'd need to get someone who much like Anjelica Huston is strikingly beautiful, yet can also play a grotesque monster really well.
I think that Lucy Lawless once again would be an amazing choice for the Witch. She is an excellent villain and much like Anjelica Huston, looks imposing physically.
Don't tell me you couldn't see her as the Grand High Witch.
Katey Sagal an actress best known for her roles in Futurama, Sons of Anarchy and Married with Children would also make a great Grand High Witch. Like Lucy Lawless and Anjelica Huston she is physically quite imposing and she can do nasty really well too.
Another great choice for the role would be Michelle Gomez. Now I absolutely despise her most well known role, that of Missy, the female version of the Master in Doctor Who. However in all fairness that's not because I dislike her. I think that everything about the character of Missy from why it happened, to the way it was written was terrible. The actress almost didn't matter.
Michelle Gomez, Missy aside is a good actress, and she is certainly good at playing crazy and nasty people. I could easily see her playing a really menacing Witch. Whilst she's not physically very tall, in the original novel the Grand High Witch is actually said to be very petite in both frame and stature so Michelle could actually be a more faithful interpretation than even Anjelica Huston's.
As there is meant to be more than one Grand High Witch then you could have all 3 actresses play Witches at various points in the series. Why settle for one marvellous, crazy, shameless ham actress?
American Vampire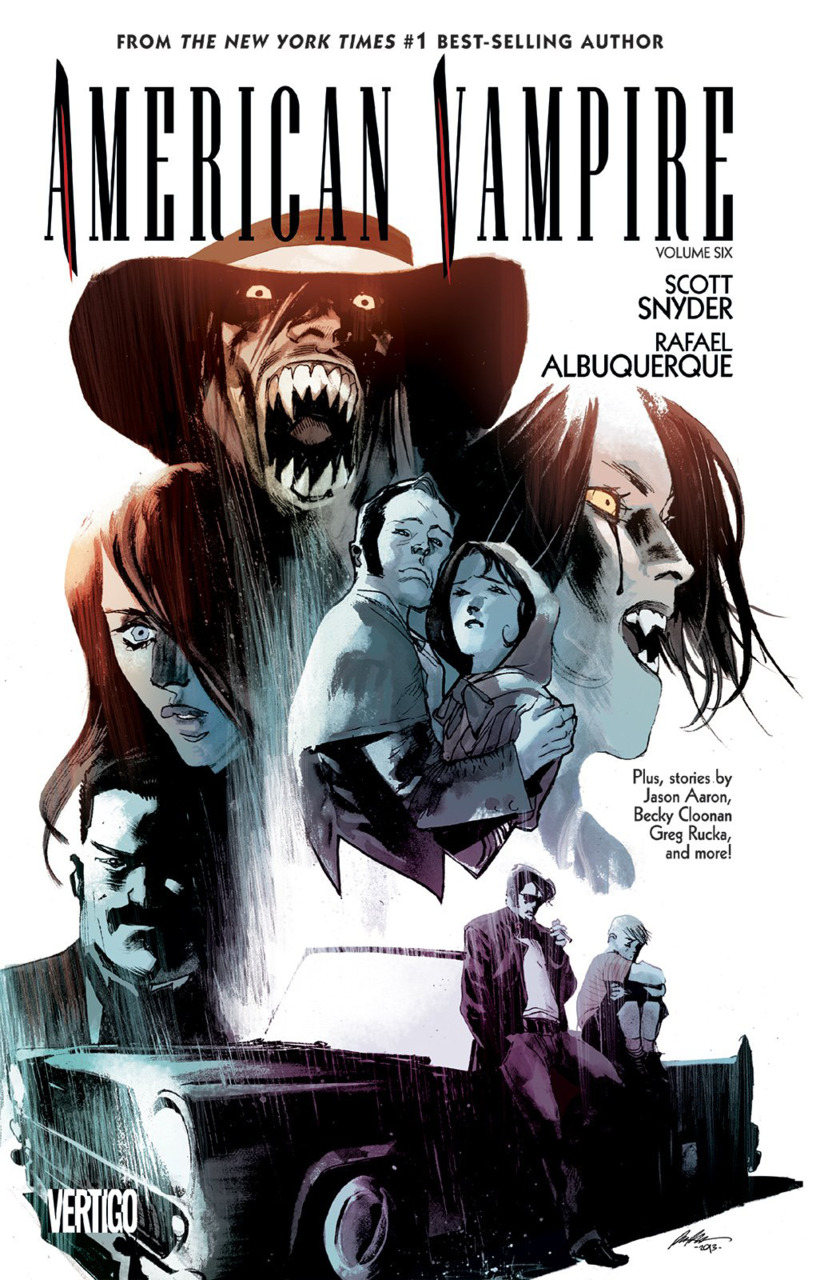 What's It About?
American Vampire is a comic book series created by Scott Snyder, Rafael Albuergqueqe and Stephen King. Its premise revolves around the idea of there being various different species of Vampires, giving rise to the different myths and legends over the centuries.
The series follows an outlaw named Skinner Sweet who is the first of a new breed of Vampire, immune to many of their standard weaknesses and limitations such as sunlight.
The series primarily follows his life throughout the 20th century as well as his battles with other Vampire breeds, and his somewhat complicated relationship a young woman named Pearl Jones, who he turns in order to save, and who then goes on to wage war against a pack of European Vampires who had ruined her life as a human.
Why It Would Be Great?
American Vampire has a particularly interesting premise with its blending of different Vampire myths and settings across various different periods in American history. Its Vampire protagonists are also not really good guys either. More villain protagonists who are slightly less evil than the Vampires they are facing. Skinner Sweet is a sociopathic murderer even before he becomes a Vampire!
I think it might work better as a film series than a television one.
The Cast?
For Skinner Sweet I think Boyd Holbrook would be excellent. Holbrook is best known for playing the sadistic villain Donald Pierce in Logan. With Skinner he could give us a Vampire protagonist that is genuinely difficult to like, but still engaging on screen.
Michelle Rodriguez meanwhile would be great for Pearl. Who plays tragic, badass action heroines better than her?
Tomb of Dracula
What's It About?
Tomb of Dracula was a long running Marvel comic. It told the history of Dracula, showing his life as Vlad the Impaler, when he first becomes a Vampire, when he kills the then current king of the Vampires, Nimrod and takes his place, his attempts to spread Vampirism across the world, his battles against the Van Helsing family and his own half human, half Vampire daughter, Lilith and his many deaths and resurrections over the centuries.
Later series see Dracula battle the Night Stalkers a group of Vampire hunters which include Drake, Dracula's human descendent, Rachel Van Helsing, reformed Vampire Detective Hannibal King, half human, half Vampire Eric Brooks (Blade) and Quincy Harker, a descendent of Jonathan Harker.
Why It Would Be Great?
Obviously there has already been an adaptation of Blade, and I liked the Blade trilogy. It was in its own way innovative and influential.
Still it wasn't really faithful in anyway to the original source material. Its versions of Dracula, Blade, Hannibal King and Frost were all drastically different to the Marvel versions, whilst characters like Quincy Harker and Rachel Van Helsing were replaced with the Whistler family. Other characters like Lilith were omitted completely meanwhile.
Personally I'd love to see a version that stays closer to the original. The Marvel Dracula could actually be the definitive version of Stokers Vampire.
It manages to capture all of the elements that we see in the most famous versions of Dracula. There's the physical, savage aspect and the sadism of Christopher Lee, the hypnotic, sinister gentlemanly qualities of Bela Lugosi, the romantic qualities of Dracula's like Jack Palance, Frank Langella and Gary Oldman, and finally he also captures the arrogant, Vampire King who wants to rule the earth aspect of Stokers original Vampire.
I think the television series based on Tomb of Dracula would probably feature the Nightstalkers as the main characters, but that would be okay. We could still see Dracula's long history unfold via flashbacks.
I think it would also be better if they set it in the 1970s too. Whilst the stories could be adapted to modern day fairly easily, I think that the 70s setting would help the series stand out more.
The Cast?
For the role of Quincy Harker I think Tim Curry would be an excellent choice. Tim Curry needs no introduction. He is one of the greatest British actors of all time, famous for his wonderfully over the top performances in The Rocky Horror Picture Show, Legend, Clue, Muppets Treasure Island and IT.
Sadly Curry suffered a stroke in 2012 and now uses a wheelchair. Fortunately he can still speak, and continues to act, having done both voice over work, such as in Over The Garden Wall, and live action work, such as the 2016 remake of The Rocky Horror Picture Show where he played the Narrator.
Now the character of Quincy Harker is in a wheel chair too, so physically there wouldn't be any problems in Curry's current condition. Also I think Curry would be right for the role as Harker is an old eccentric, very British, stiff upper lip type character that Curry plays so brilliantly in films like Clue.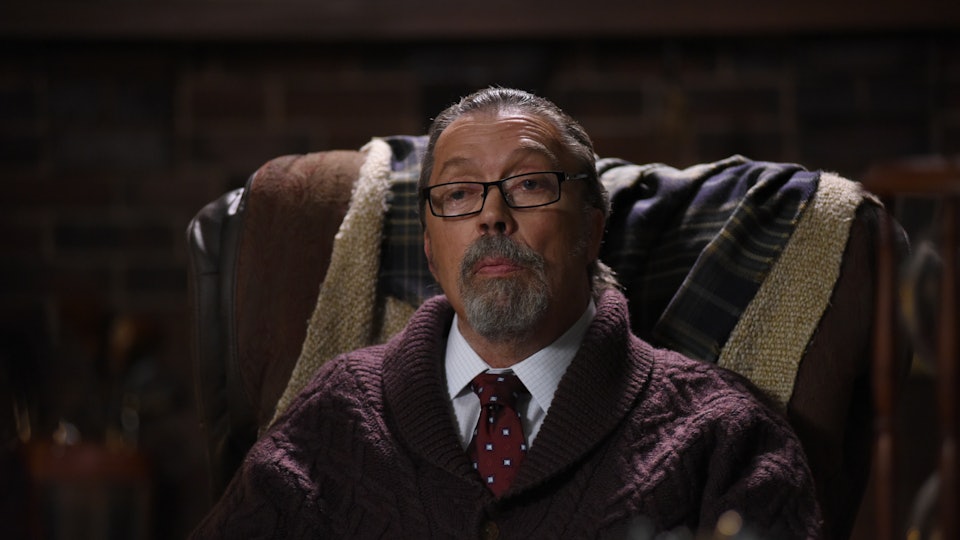 As for Dracula himself I think Aidan Gillen would be good. He is a brilliant villain as seen with his performances in Game of Thrones and Shanghai Knights, however he is also able to bring a certain gravitas to his performances that would help to flesh the Marvel Dracula out.
For Rachel Van Helsing meanwhile I think Heida Reed would be brilliant. Whilst best known for her role in Poldark, what really made me think she would be great was her performance as Joecyln Peabody in the recent audio version of Dan Dare, a similar brainy heroine who fights monsters. She'd have to dye her hair blonde, but other than that I think she would be excellent.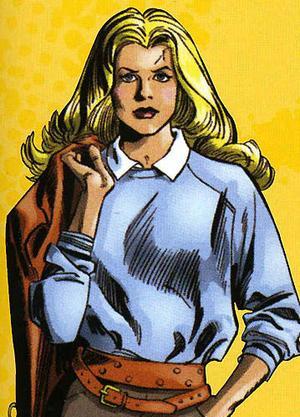 For Hannibal King I'd like to see James McAvoy as the famous Vampire Detective. King is supposed to be a very thoughtful, sensitive character which is why Ryan Reynolds, no offence intended to the man, didn't really do the character justice.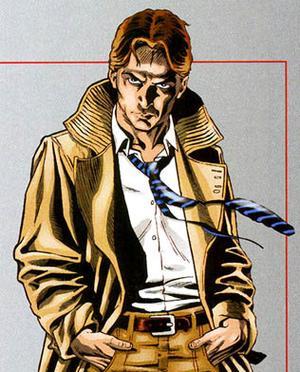 For Blade I think D.B. Woodside would be an excellent choice. He has already played a kick ass Vampire hunter, Robin Wood in Buffy the Vampire Slayer season 7, and his recent role as Uriel in Lucifer further shows how well he can cope with action and genre roles too.
Finally for Lilith I think Morven Christie would be great. Morven is a character actress who is known for playing somewhat complicated, tormented, even villainous characters, so I'm sure she'd be able to get into the characters complex personality no problem.
The Federal Vampire/Zombie Agency
What's It About?
The Federal Vampire/Zombie Agency is a website that is written from an in-universe perspective. It was later adapted into a comic book miniseries.
It details an alternate history of the world where Vampires, Zombies and Werewolves were public knowledge with humanity throughout its entire history. The Federal Vampire and Zombie Agency was set up to deal with the threat these monsters posed to humanity.
Vampires, Zombies and Werewolves are not supernatural creatures in the Federal Vampire/Zombie Agency universe. They are the result of mutations and viruses, and all of their powers, and specific weaknesses are explained away through rational means.
The Vampires in the Federal Vampire/Zombie Agency are truly hideous, pitiful creatures who live in squalid little caves, are impotent, and their bodies literally rot away into nothing.
Killing them is seen as an act of mercy by the FVZA.
Why It Would Be Great?
The Federal Vampire/Zombie Agency would be the basis for a really dark and frightening Vampire television series.
Its definitely the anti Twilight, anti Vampire Diaries in that it makes being a Vampire look like the most horrifying thing imaginable.
Vampires in the FVZA are bald, ugly, rotting, impotent monsters who live in caves, and fight each other for dominance.
The fact that its Vampires are also created through rational and scientific means could also help the series stand out somewhat from almost all other popular pieces of Vampire fiction which are obviously more fantasy based.
The Cast?
The leading character in the FVZA series would have to be Doctor Pecos, the world's greatest expert on Vampires.
Personally I think that Peter Capaldi would be brilliant as Pecos. Capaldi is great at playing the older, angry, insufferable genius type. Sadly during his tenure as the Doctor he was somewhat wasted, though I won't go into why again here as that's been covered many times before.
Still hopefully Doctor Pecos would make a better use of his talents. In my opinion Peter Capaldi needs to play a Vampire hunter. He has the right look for it. He kind of reminds me a little bit of Peter Cushing, arguably the greatest onscreen Vampire hunter of them all.
Capaldi is a massive fan of Peter Cushing and even bases his autograph on Cushing's so I think if given a chance to play a Cushing style Vampire hunter/expert he would really relish the chance.
Thank you for reading, and let me know which overlooked Vampire or supernatural stories you'd like to see adapted.